Seabourn Encore: Shipboard Dining at its Best
Seabourn Cruise Line's collaboration with Thomas Keller, chef and restaurateur of a trio of Michelin-starred restaurants—The French Laundry, Per Se, and Bouchon, as an advisor in their culinary department, has proven to be a winner. His influence is evident in the Seabourn Encore cuisine across the board, from creative and delicious menu choices, to top quality ingredients, and attentive service. I find it so remarkable that you can enjoy appetizers, entrées, and desserts developed by Keller throughout the cruise, even at the pool grill! My last cruise on Seabourn five years ago left me wanting for more when it came to dining on the Sojourn. But now mediocre dining on Seabourn is thing of the past, one of the best reasons to plan your next cruise on this outstanding cruise line.
The best additions to the dining scene onboard the Encore are two restaurants, The Grill by Thomas Keller and Sushi. Due to their popularity, both will be replicated soon on all Seabourn ships.
The Grill by Thomas Keller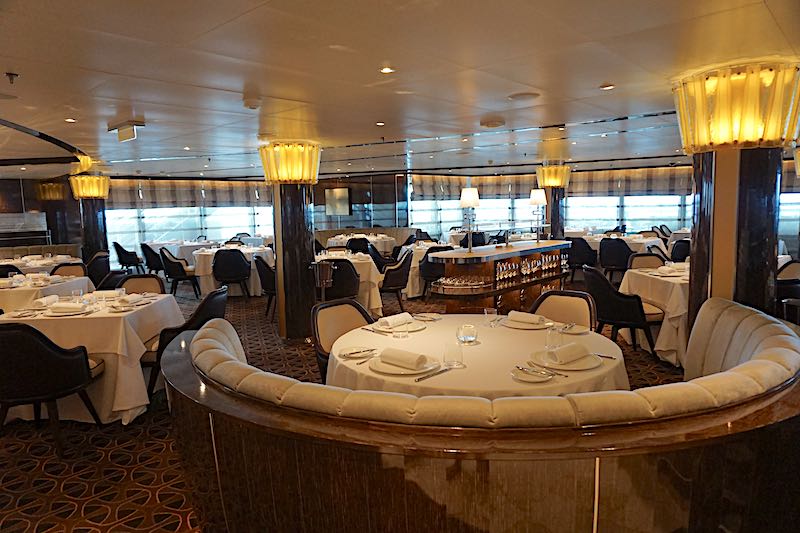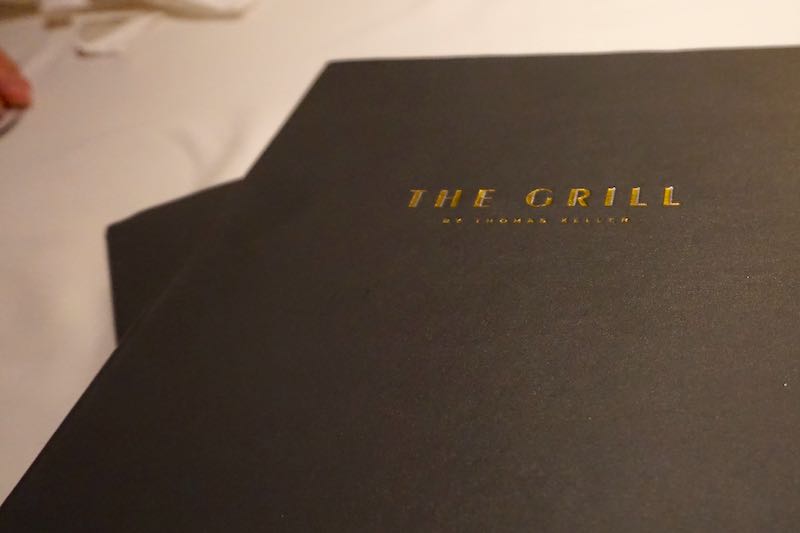 Inspired by the classic American restaurant of the 50's and 60's, this classy chophouse comes with many updated twists to most dishes. Dark wood, curved banquettes, and leather accents in a dimly lit dining room lend an elegant and refined atmosphere to onboard dining. And the adjoining bar is our favorite pre-dinner haunt, where piano music and classic cocktails are on order.
Dining at The Grill is much anticipated with many dishes carved and prepped tableside such as the Caesar salad and the succulent roasted whole chicken. Entrees are typical of a great chophouse with several seafood choices to add to the offerings, but the steaks and chops are probably your best choice, but come prepared for massive portions. There are many superb menu choices, and after dining here four times over the course of the cruise there were still entrees I had yet to try but really wanted to experience.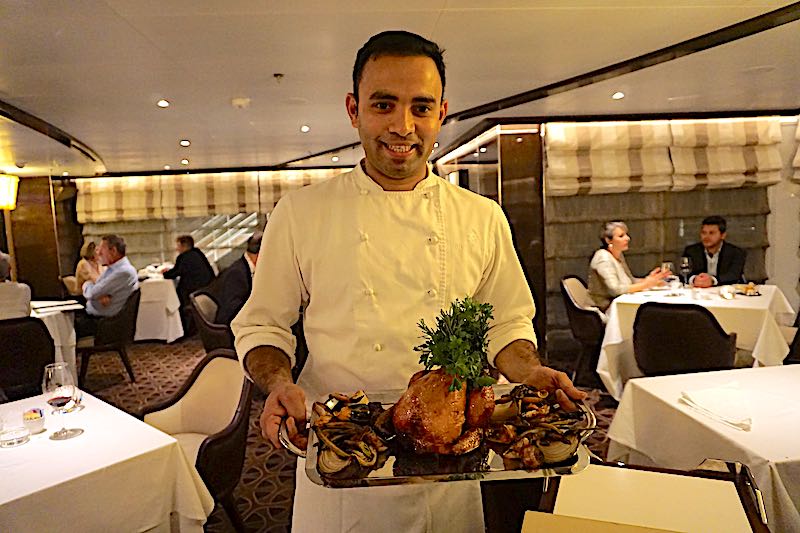 Roasted Free Range Chicken with Thyme Jus (serves two)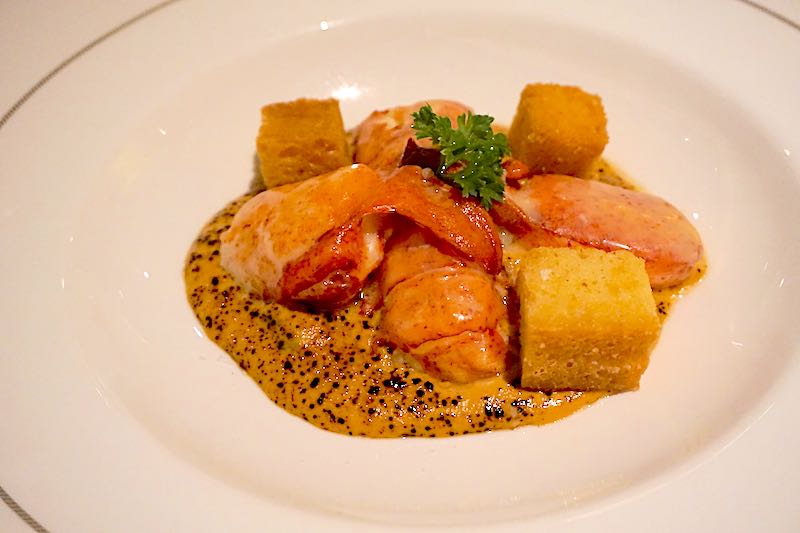 Lobster Thermidor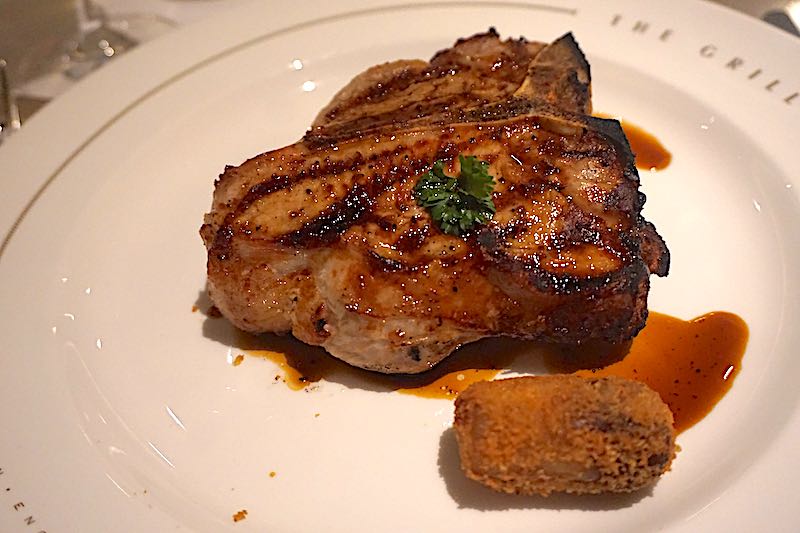 Broiled Naturally-Fed Veal T-Bone
I absolutely could be content with several starters as my meal. Actually I did this one evening by simply ordering the jumbo lump crab cake starter plate, a steamed artichoke, and iceberg lettuce salad, the restaurant's delicious version of a wedge salad.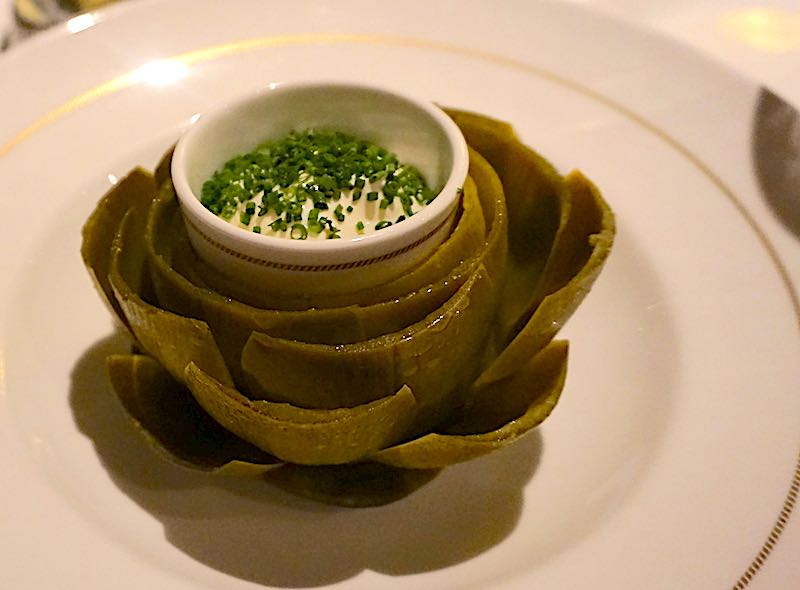 Steamed Castroville Artichoke with Garlic Aioli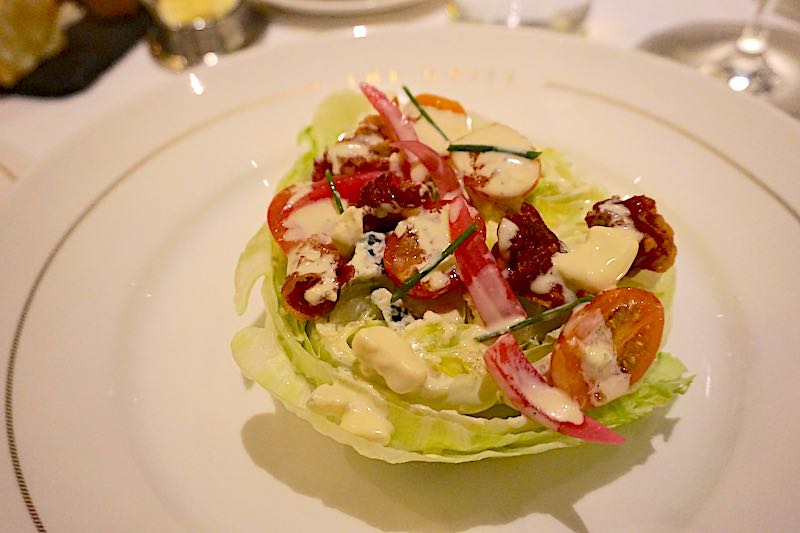 Super-Chilled Iceberg Lettuce Salad – Applewood Smoked Bacon, Marinated Tomatoes and Blue Cheese Dressing
Super sides such as macaroni and cheese, rich whipped potatoes, or creamed spinach should be shared—that way you can enjoy a taste of several options.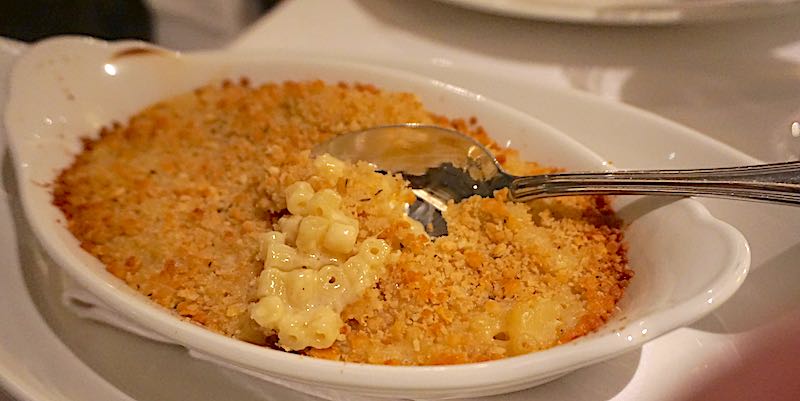 Macaroni & Cheese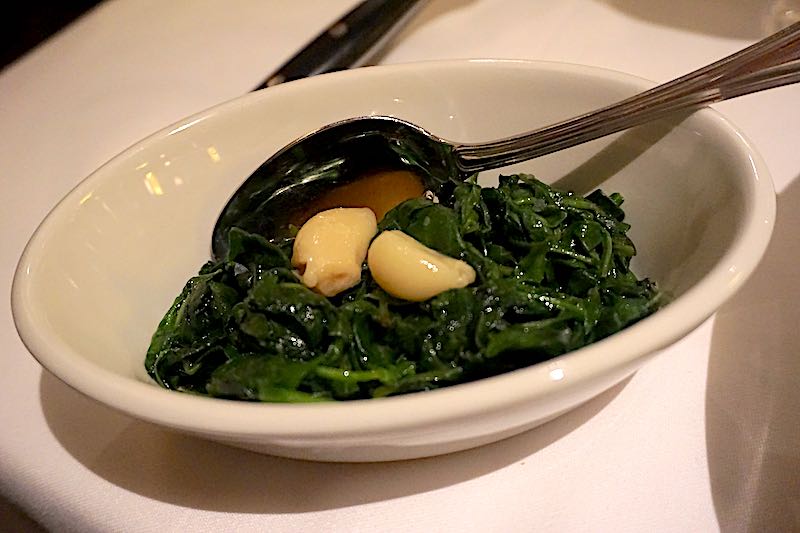 Wilted Spinach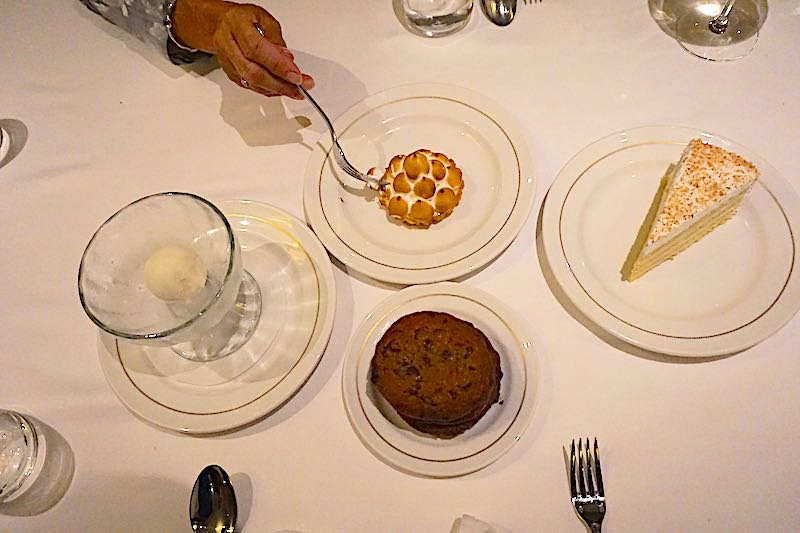 An array of dessert including Lemon Meringe Tart and Seven Layer Coconut Cake
Sushi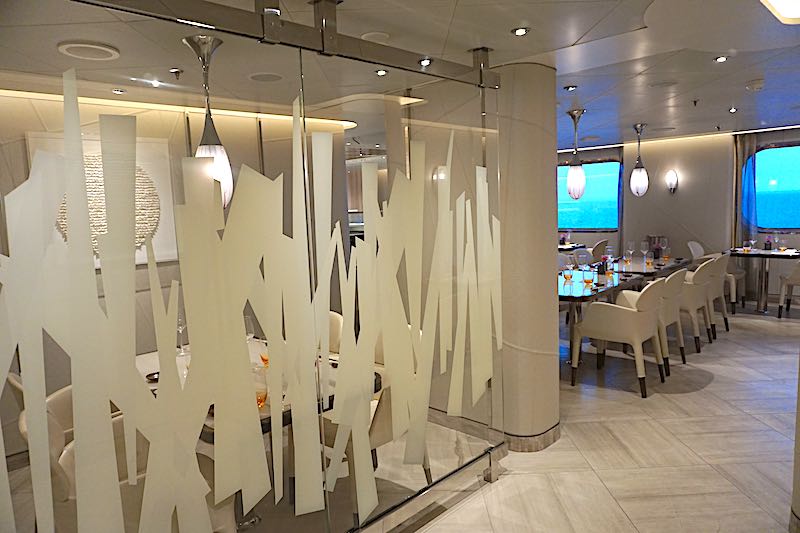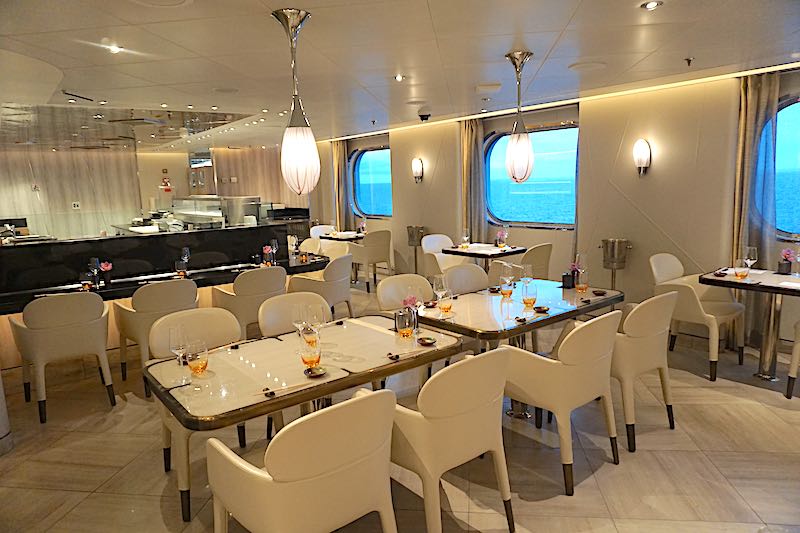 I'm not particularly a fan of Japanese cuisine, and I never eat raw seafood. So it took a few days onboard to attempt a meal at Sushi—the look of it lured me in—and once I dined here I was a true believer. There are many choices both at lunch and dinner for a cooked meal. Bento lunches of either salmon, teriyaki chicken, or noodles were exceptionally great, and we made a habit to stop in now and then for a pre-dinner snack of sushi for me (I loved the crab rolls!) and sashimi for my husband. With the friendliest service on the entire ship we ended up absolutely loving this place.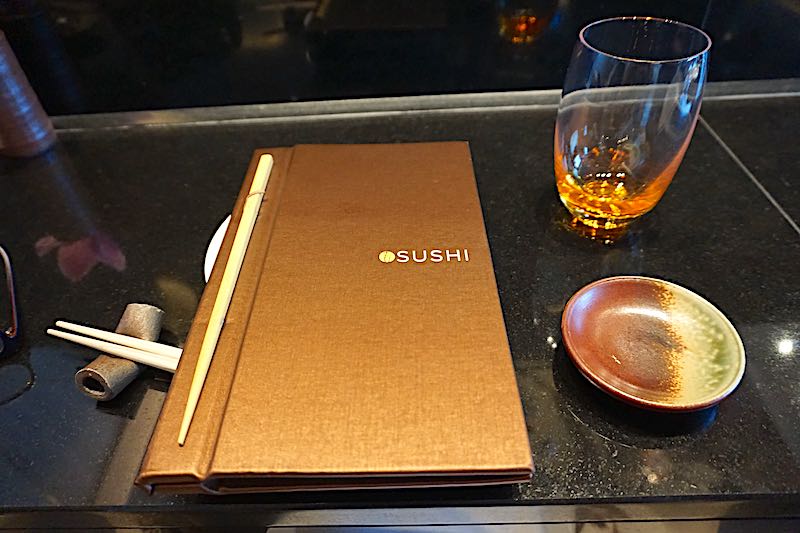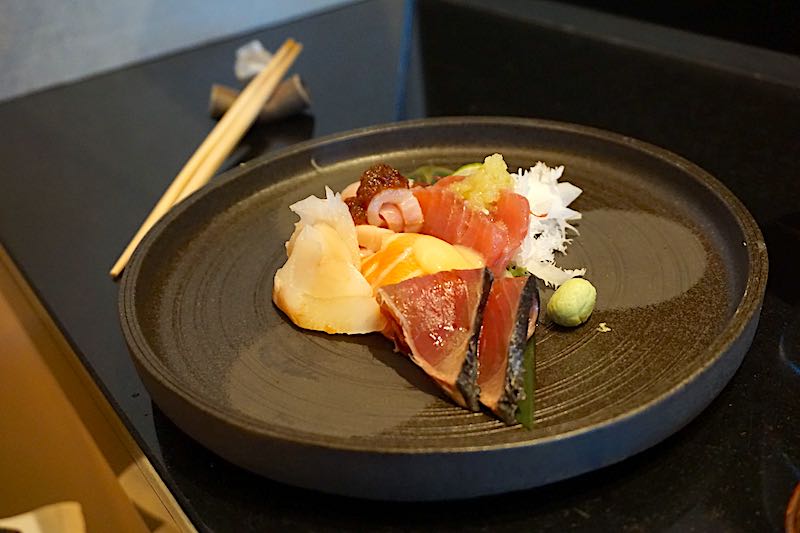 Sashimi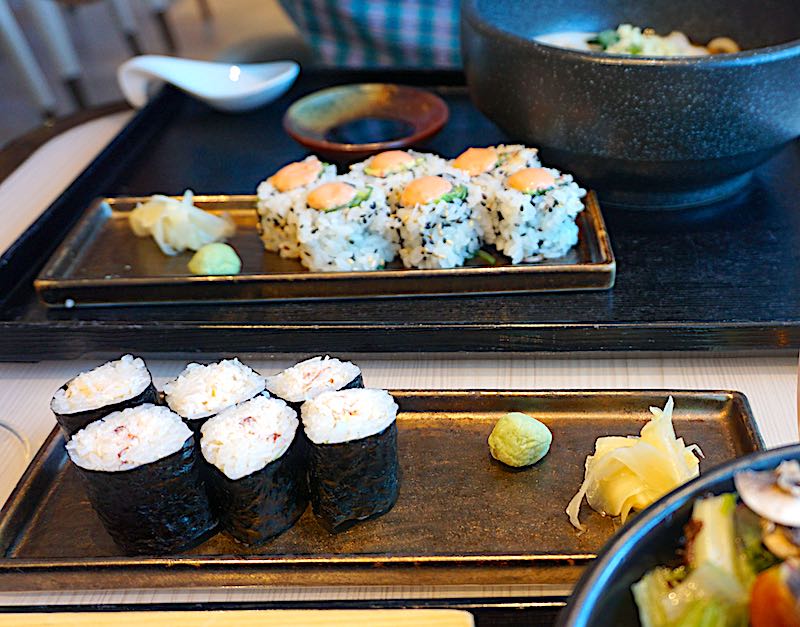 Maki Crab and Dragon Maguro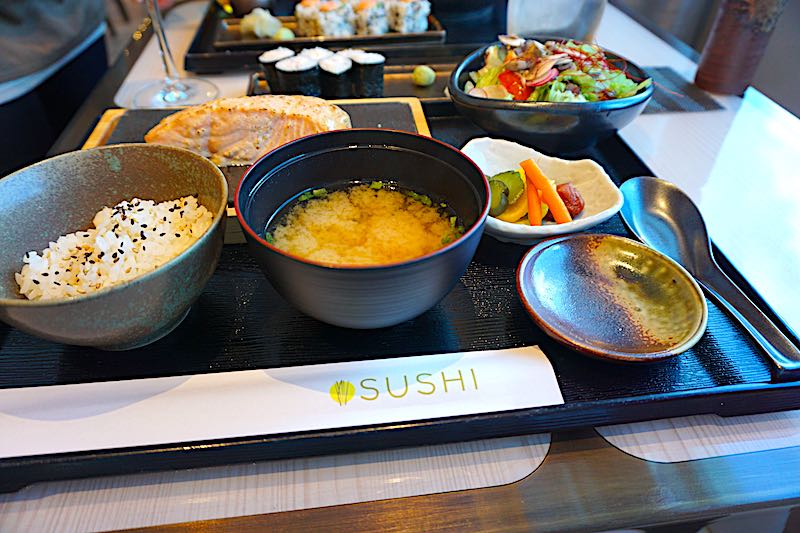 Umi Bento - Miso Salmon – Miso Soup, White Rice, Market Salad with Wafu Dressing, Pickled Vegetables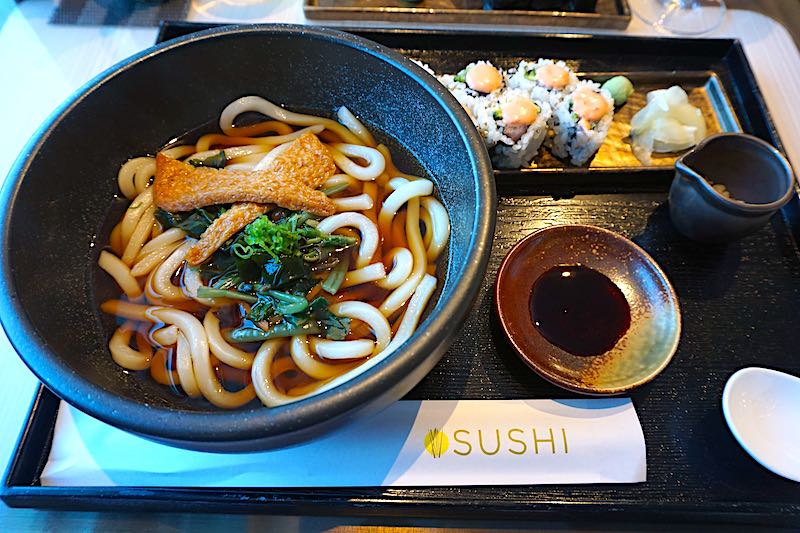 Udon – Flour Noodles, Dashi Broth, Fried tofu, Pickled Vegetables and Scallion, Wakame Seaweed, Tempura Flakes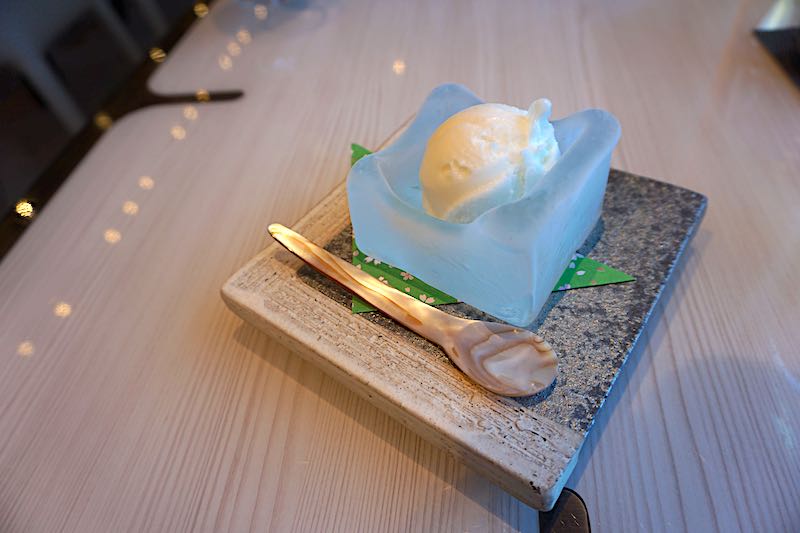 Yuzu Sorbet
It's a popular spot with not a lot of seating so show up when they open. And at least once or twice sit at the sushi counter to watch the kitchen in action.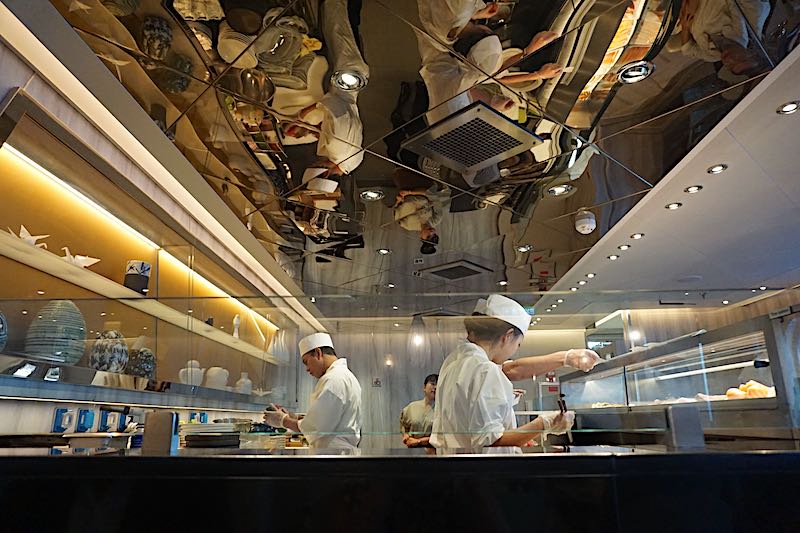 The Restaurant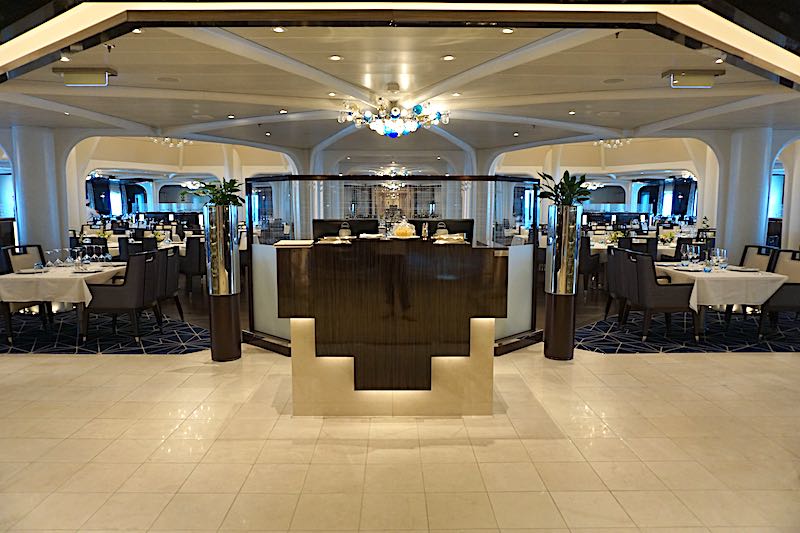 Open for breakfast, lunch, and dinner, The Restaurant is one gorgeous spot offering creative and innovative dining. Adam D. Tihany's design can be seen in the white geometric ceiling adorned with the stunning glass chandeliers composed of chrome and blue crystal balls. This along with the contemporary seating and colored glassware, white tablecloths, and open space makes for a wonderful dining atmosphere.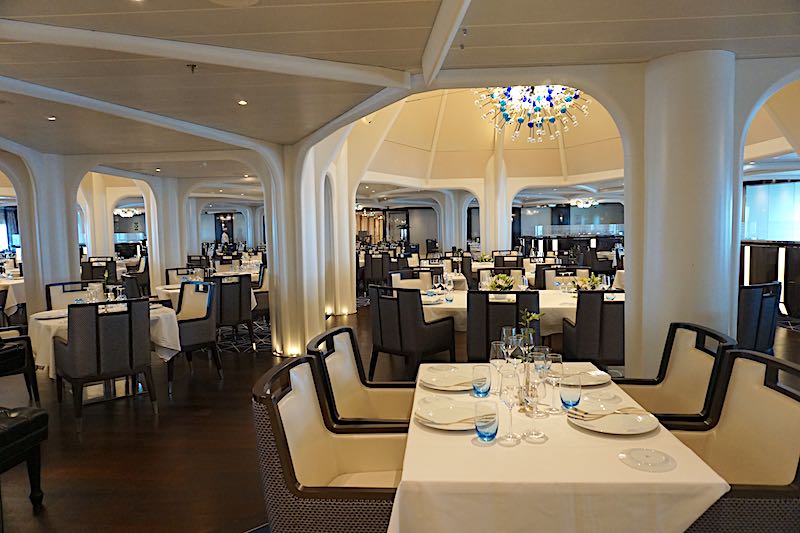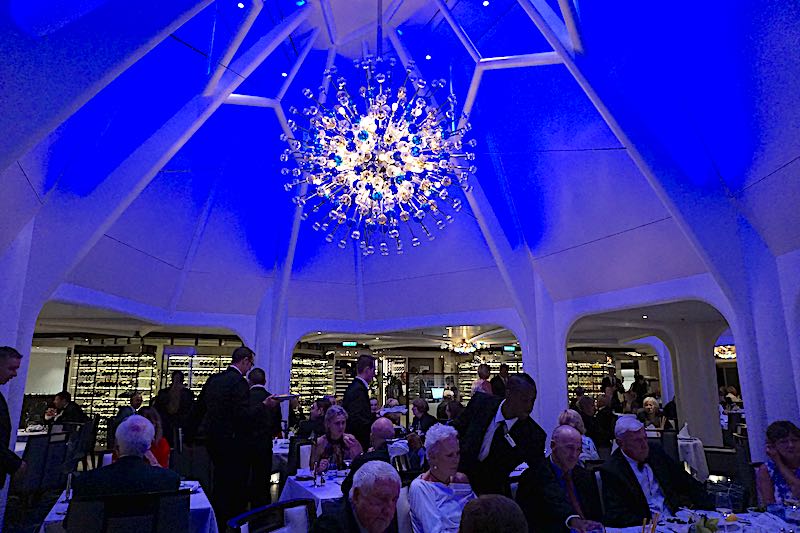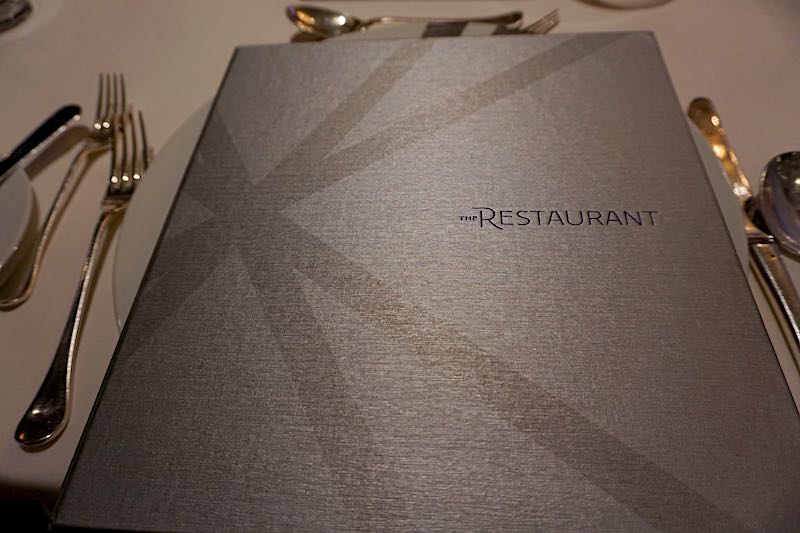 The cuisine in many instances could rival some of the best restaurants ashore, particularly on the evenings when Thomas Keller creations are on offer.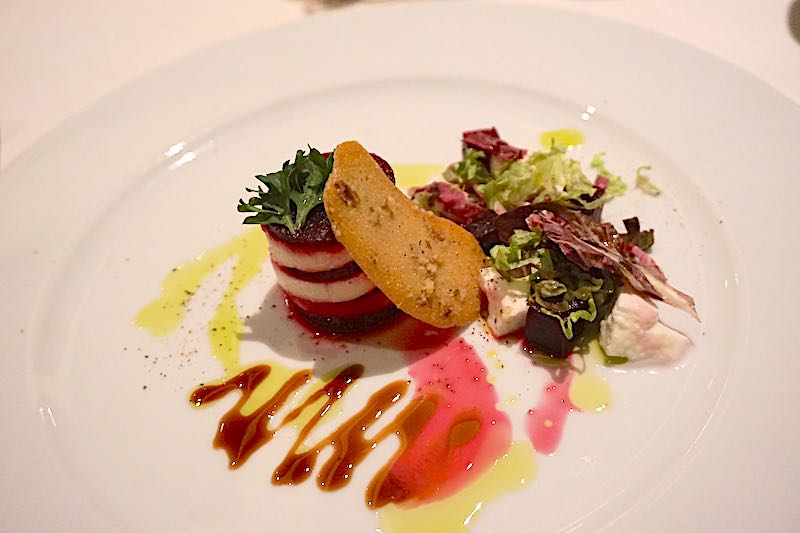 Slow Roasted Baby Beets with Buffalo Mozzarella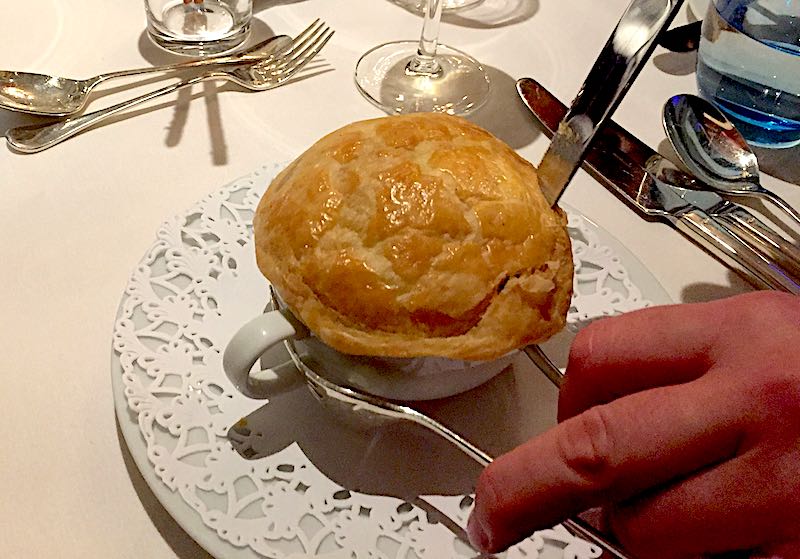 Puff Pastry Baked Parmesan & Proscuitto Consomme – navy beans and black truffle essence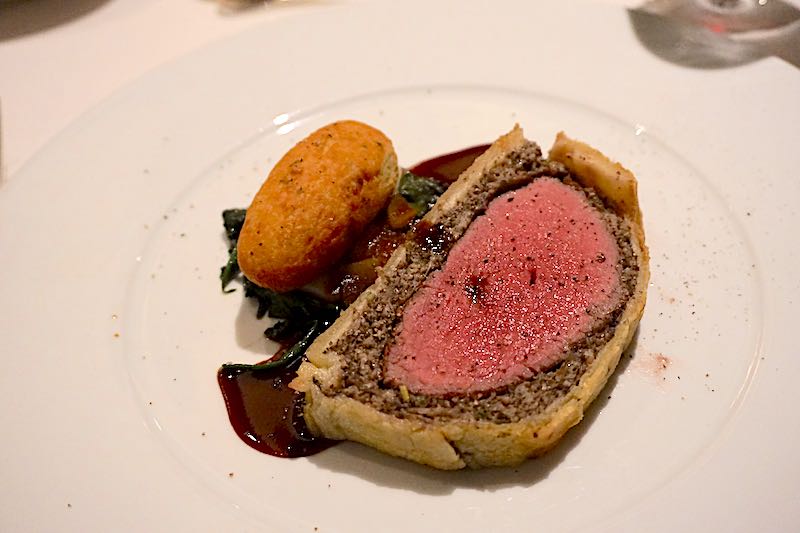 Filet of Beef Wellington – sautéed vegetables, pommes dauphine, madeira jus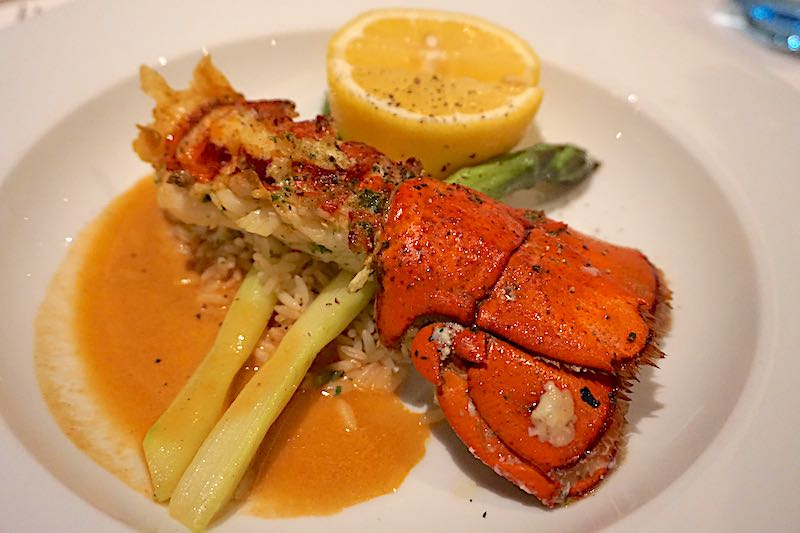 Broiled Marinated Maine Lobster Tail – watercress salad, pilaf rice, newburg sauce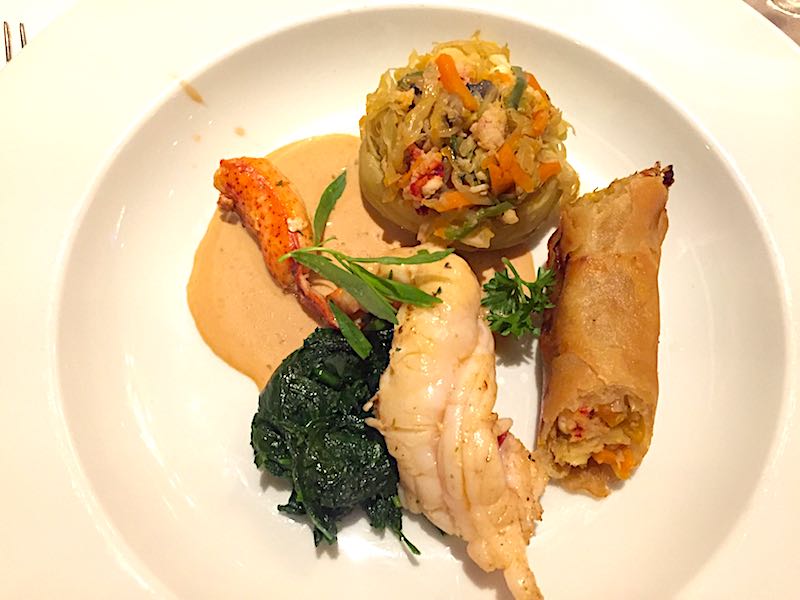 Textures of Lobster – broiled lobster tail, crisp lobster roll, lobster salad, lobster fuso

Cheese Board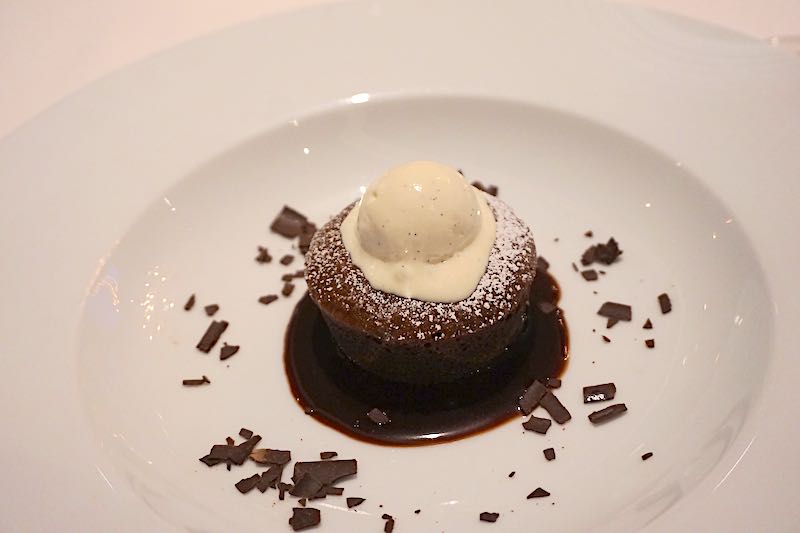 Soft-Centered Chocolate Ganache Cake – vanilla bean ice cream
And here is something I wish every cruise line would have . . . nightly soufflés! I'm telling you I was in heaven with each evening's choice, from dark chocolate with mint anglaise, to pistachio with vanilla anglaise, tangerine with citrus honey sauce and hot bourbon whiskey with cherry sauce.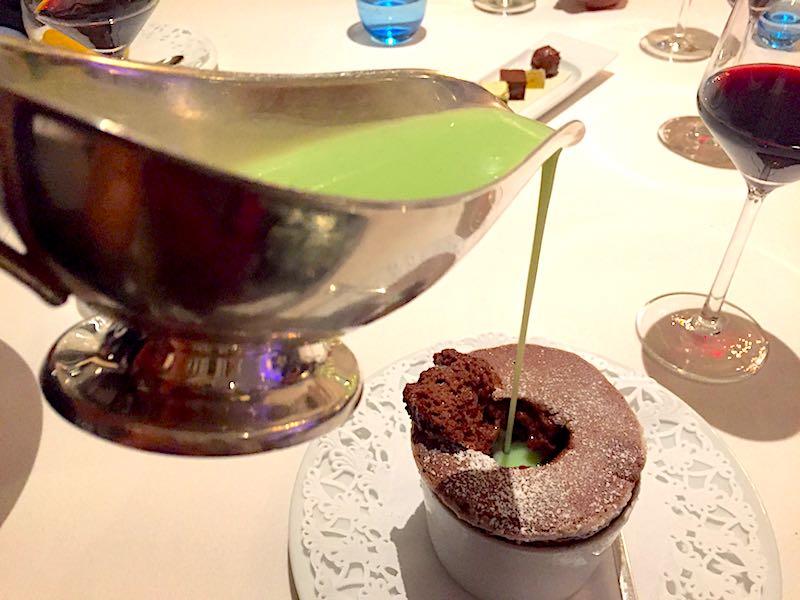 Hot Dark Chocolate Souffle – mint anglaise
The Colonnade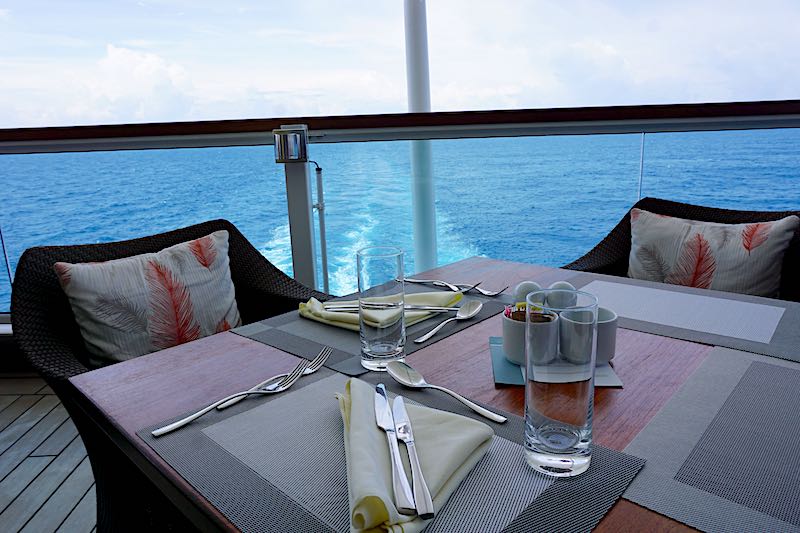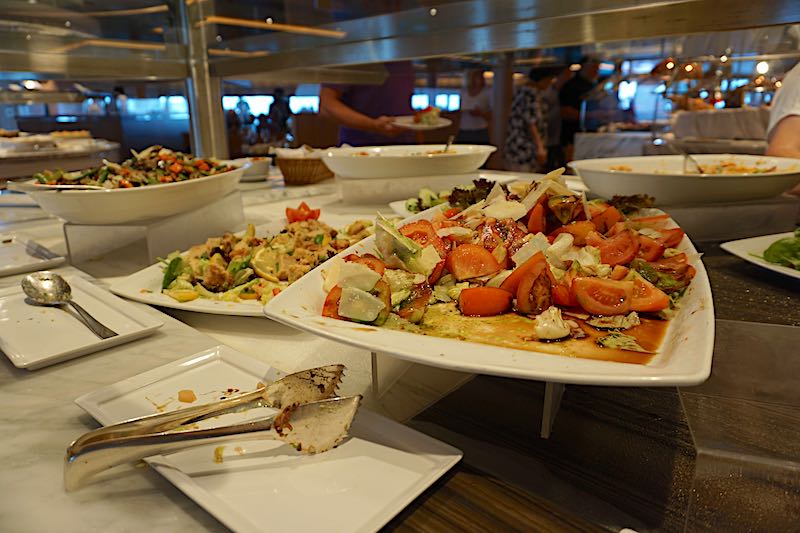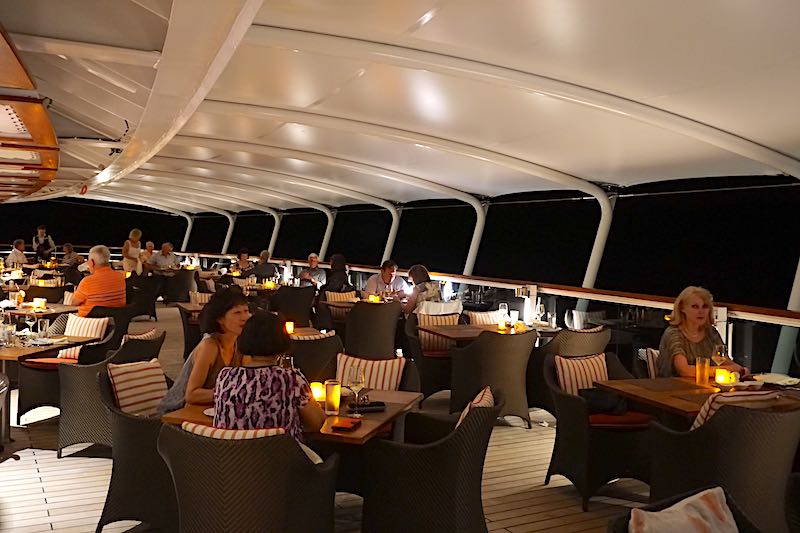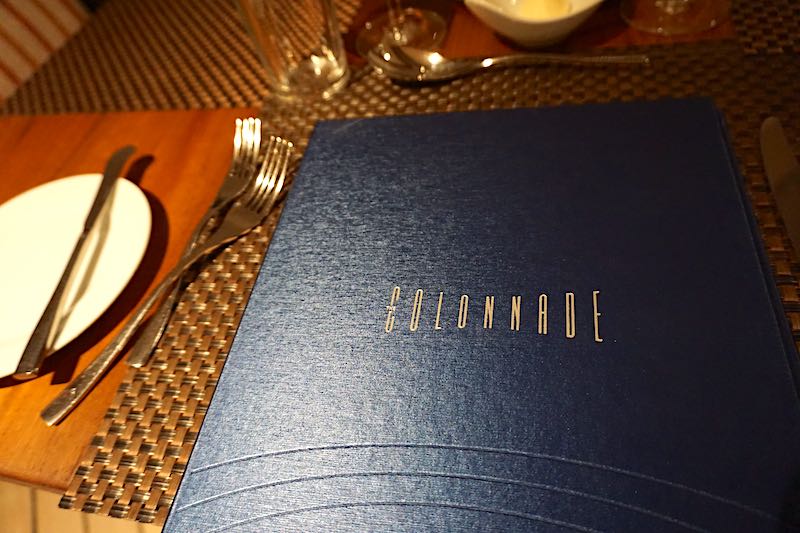 This restaurant proved to be a pretty popular go-to place for us at breakfast, lunch and even dinner. It's casual, but excellent. Lunch is always a themed buffet—British, Caribbean, Indonesian, Creole, Mexican, Pacific Rim, Stir Fry, Seafood, Tapas, French, Brazilian, Pasta, Greek—highlighting the cuisine of a variety of countries, with several a la carte choices each day. In the evening the restaurant turns into a bistro of sorts, again with some sort of theme each evening, some of it a buffet, but mostly a full-service menu. And here again, some of the best cuisine was at the Thomas Keller evenings, in particular his famous clam bake!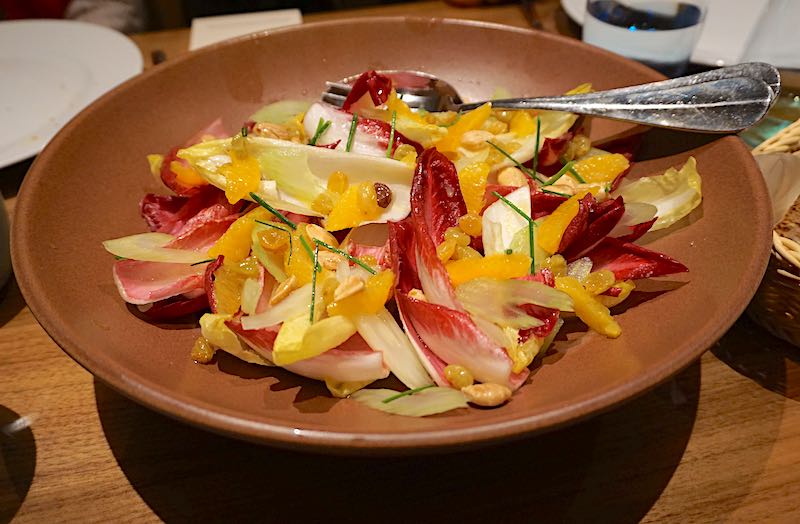 Thomas Keller For Seabourn "Clam Bake" - Endive Salad with Naval oranges, almonds, white wine, poached sultanas, celery branch, and apple cider vinaigrette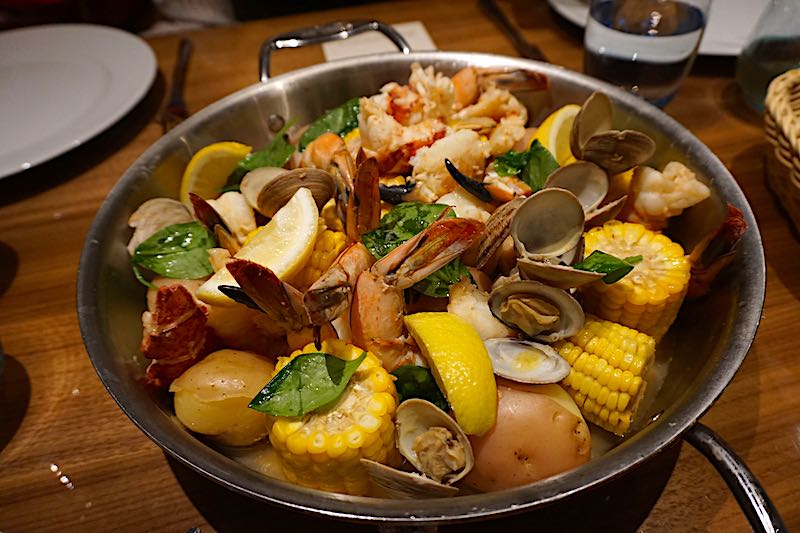 Thomas Keller For Seabourn "Clam Bake" - Manila clams, nova scotia lobster, jumbo prawns, sweet corn, spinach, red skin potato and drawn butter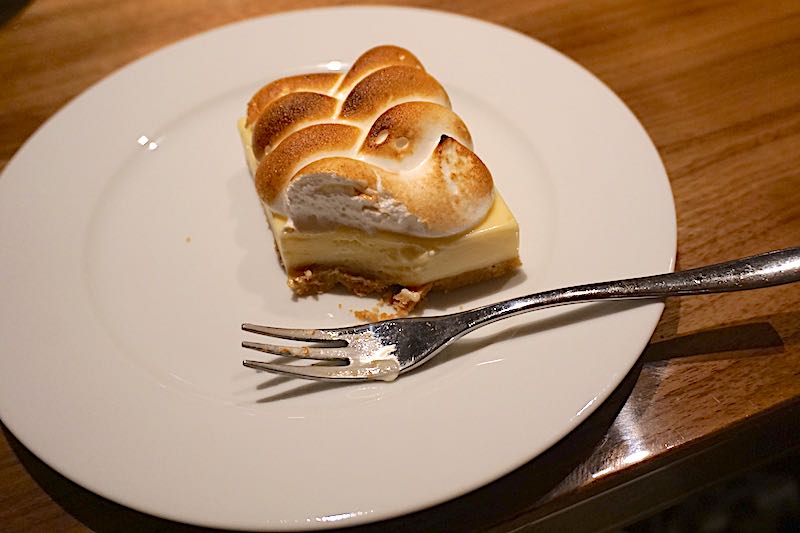 Thomas Keller For Seabourn "Clam Bake" - California Meyer Lemon Bars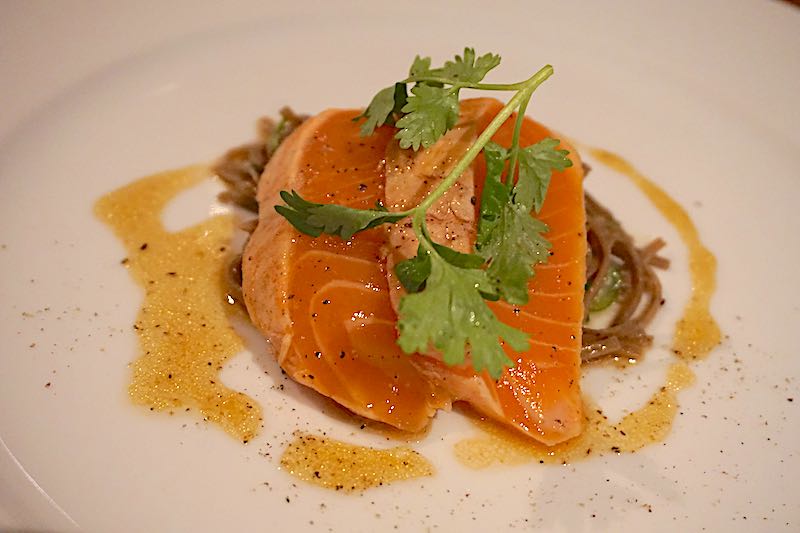 Rare Seared Wasabi Salmon Sashimi with soba noodles, seaweed, ponzu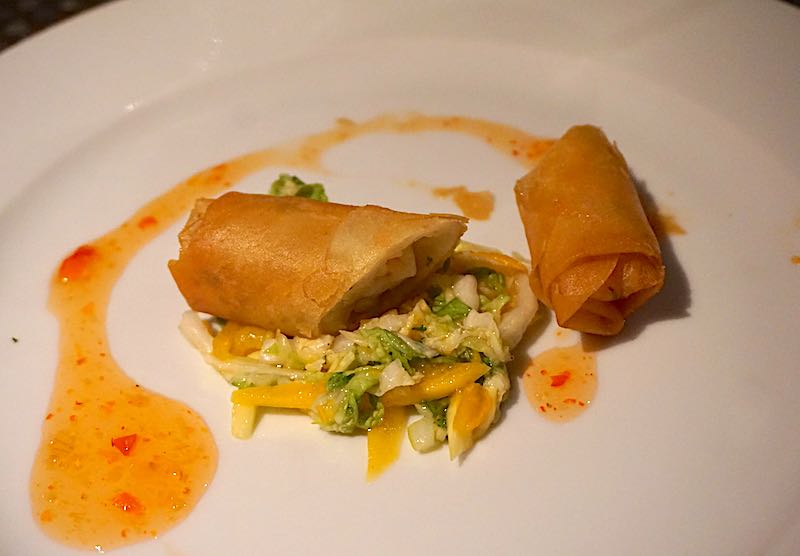 Crisp Shrimp Spring Roll – mango & papaya salad, soy chili dipping sauce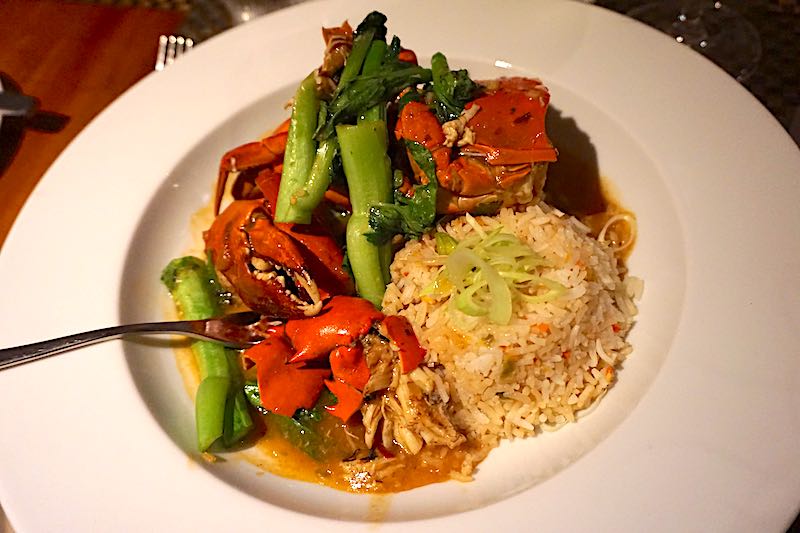 Original Singaporean Fresh Chili Crab- stir fried vegetable, egg fried rice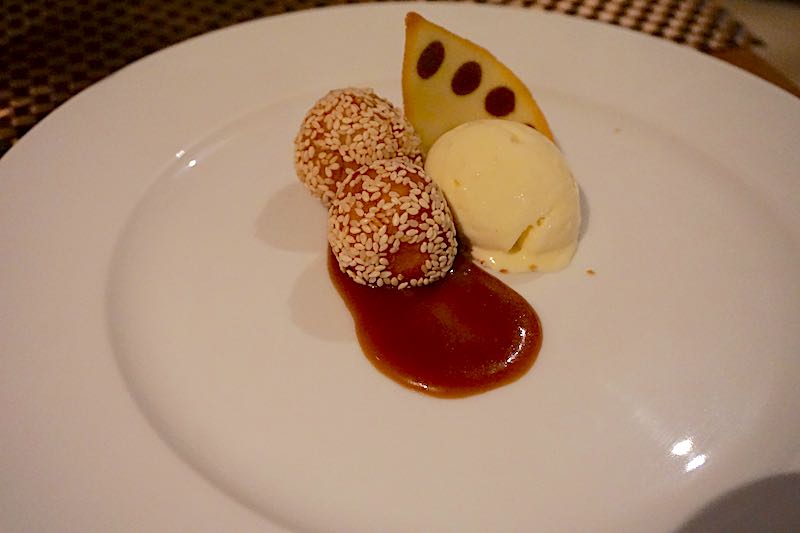 Coconut Stuffed Sesame Buchy – caramel sauce & coconut ice cream
Snag a table on the veranda when the weather is nice to watch the wake of the ship and spectacular sunsets. Our last night onboard was a knockout when we dined on The Colonnade veranda with the Sydney Opera House and Harbour Bridge as our companions.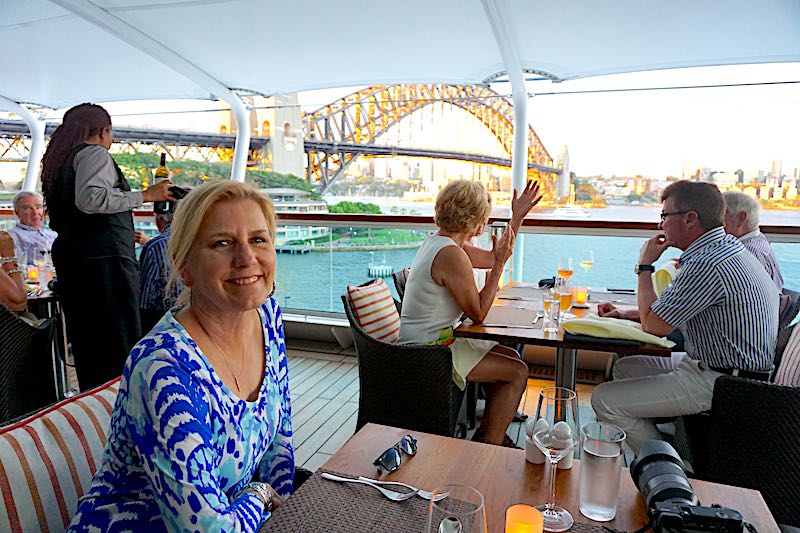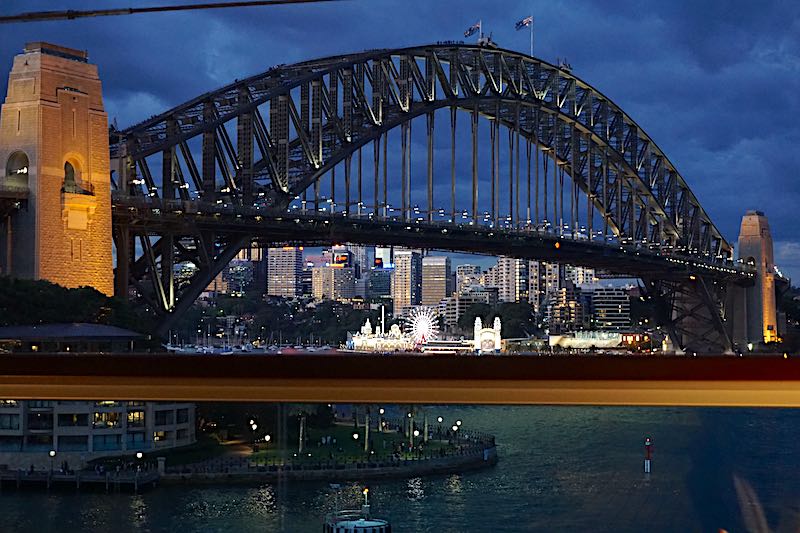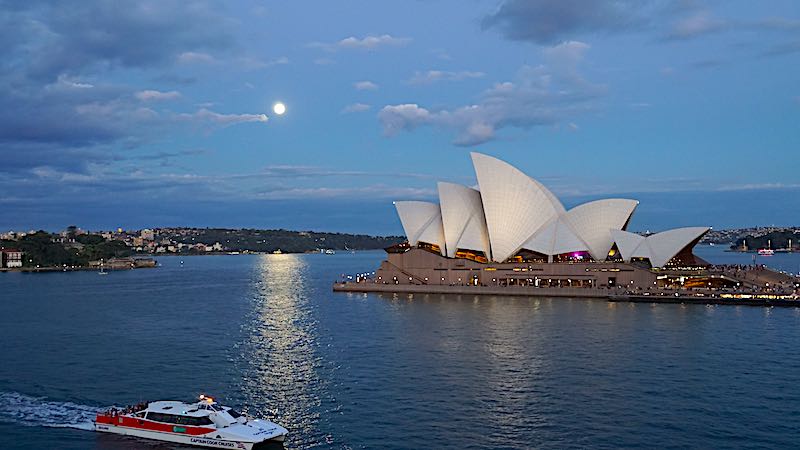 More to Come in Part III, Seabourn Encore Public Areas and Entertainment.
I invite you to join me on Facebook and Twitter.
Let Us Help You in Planning an Extraordinary Luxury Vacation!
Our expert travel advisors at GSC World Travel will plan a fabulous vacation to the places I write about and more. Your luxury Travel Advisor will work with you to create the perfectly planned trip of a lifetime, making sure that nothing is left to chance.
Please submit a Consultation Request to begin.
---