Michelle Schaeffer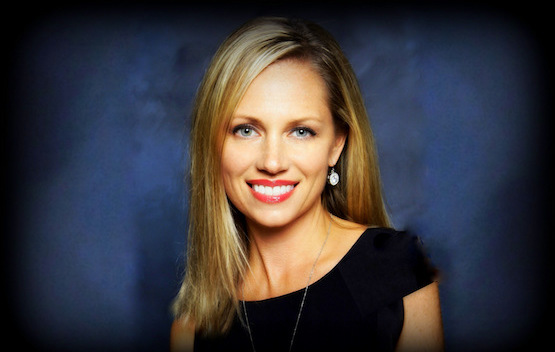 Premier Advisor
Michelle@gscworldtravel.com
716-997-1839
Specialties:
Virtuoso Certified Travel Advisor
Michelle believes our most priceless moments are those experienced with loved ones while escaping daily life. As a graduate of the Virtuoso Certified Travel Advisor program, Michelle continues to grow in her profession by exploring new ways to become well-versed in desired destinations worldwide.
Michelle will work with you to design the ideal escape by creating extraordinary vacations that make lifelong memories. She will be your personal concierge, handling every detail to customize a seamless itinerary for a perfectly planned vacation.
Through Virtuoso, she is fortunate enough to have a world of resources at her fingertips. She is able to provide her clients with exclusive amenities, upgrades, perks, and opportunities for personalized vacations and an overall VIP experience.
Whether it's to unwind and relax, reconnect as a couple or spend quality time as a family before the kids are grown, taking a vacation is so important. Michelle will work diligently to make your bucket list a reality!

---
Michelle was fantastic. She was knowledgeable and very friendly. She knew what to expect and how to make our stay the best and most enjoyable it could possibly be without any worries. I would definitely recommend her to others and by far the best travel agent we ever came in contact with.

- Joanne : Buffalo, NY
For years, my wife has told me that she wants to wake up on her 40th birthday in Paris. Michelle planned all aspects of the trip, from air travel, hotel, dinner reservations, and guided tours. Michelle made the planning easy; her attention to detail was outstanding and made me look like the most intelligent man on the planet. Do yourself a favor on your next trip and hire Michelle. You can thank me later.

- Charles : Glendale, AZ
Michelle was great to work with from the beginning to the end. She even came to the rescue when our return flight was canceled and found us a great place to stay while we waited to be re-booked. We would highly recommend working with her and we will definitely be reaching out for our next trip.

- Mark : Muskegon, MI
Michelle was able to make our trip perfect! She planned everything out far enough in advance for us to be able to get into all the special reservations, restaurants and experiences my girls were looking for. She was able to plan everything out with one talk on the phone and then via email with updates and questions to make sure we were on the same page and planned out the best vacation experience I could ever imagine. Highly recommend working with Michelle if you are particular in how you like to travel but don't want to have to personally worry about all the details that goes into making it happen.

- Robby : Phoenix, AZ
Once again Michelle worked her magic and took all the stress out of planning a fabulous vacation! This time we went to a beautiful all inclusive resort in the Dominican. From navigating through all the confusing covid travel rules, ensuring we got a great deal, making sure our resort transfers went smoothly and having all of our information at in an organized PDF as a reference, she took care of it! I have worked with Michelle for several trips over the years and I have never been disappointed. Thank you for your amazing assistance Michelle!

- Lana : Gansevoortt, NY
Working with Michelle was effortless and rewarding. She handled everything from our accommodation to dining and daily plans. All we did was tell her what we wanted and she made it happen.

- Christine : Orchard Park, NY
We had an incredible trip! Thanks to Michelle, our family (including two small children) were able to navigate the parks, transportation, meals, etc without a hitch despite it being an extremely crowded holiday weekend. Couldn't have made it happen without Michelle's guidance. Can't wait to plan our next visit!

- Jenny : Mount Pleasant, SC
Michelle was great to work with- she was patient, knowledgeable, organized and understood exactly what we wanted. The itinerary was great and I felt very prepared for our trip.

- Erin : Perry Hall, MD
Newsletter Signup
Subscribe to the FREE newsletter and you'll receive a wealth of useful information!