World's Best Islands: Capri
It took five trips to Italy to finally make it to the island of my dreams, Capri. Something always seemed to get in the way, so when I found out the Silver Muse made a stop at Sorrento on my sailing, the very first thing I did was line up a private tour guide to make the most of our day there. We met up with the fabulous Paola (Discovery Tours) on the tender dock then jumped aboard the hydrofoil to Capri, a quick 25-minute journey.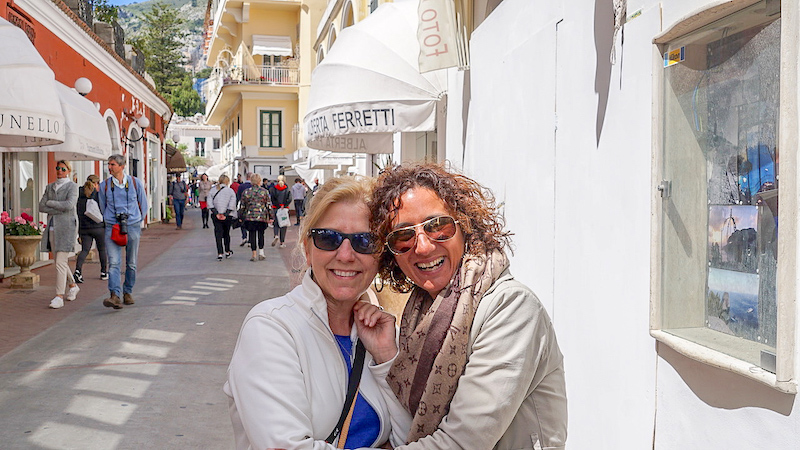 Once in Capri, ignore anyone who tells you to take a public bus since, in that case, you would miss out on one of Capri's best assets—their open-top taxis. These babies are unbelievable! Most are quite luxurious with soft buttery leather seats and super friendly drivers so look around and pick your favorite before getting in. With the top down you'll feel as if you are in a movie shoot from the 60s. Such fun!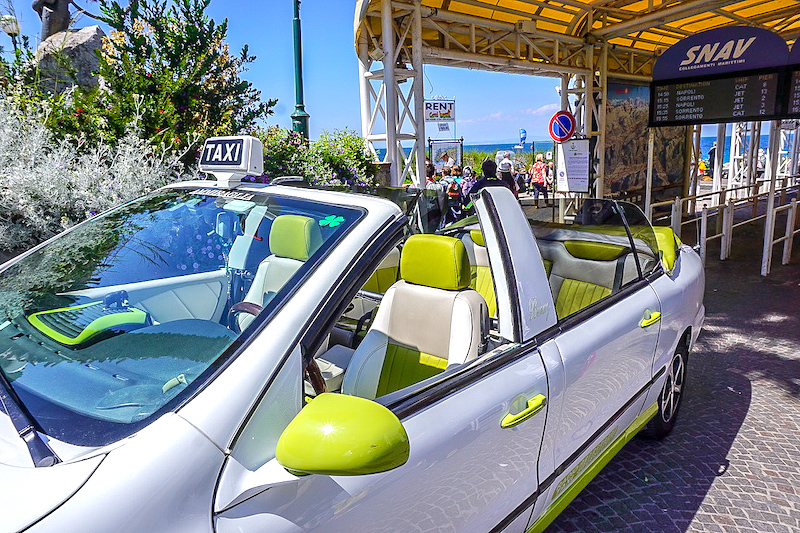 Capri Town
Capri Town is a gem with its narrow, flower-filled streets, whitewashed stone buildings, chic boutiques and big-name designers. All roads lead to the Piazzetta, so a stop at one of the café/bars is mandatory where you'll want to grab a seat outside for a glimpse of all the beautiful people passing by. This is THE place to see and be seen, and the further into the summer season the more exciting and dense the crowd.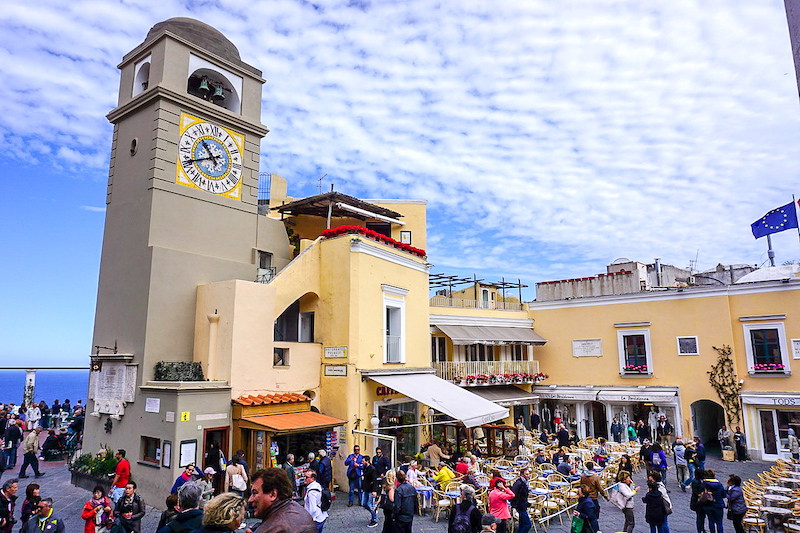 Just up a flight of steps from the Piazzetta is the town's lovely church, Chiesa di Santo Stefano, worth a stop for a quick look round. Then down Via Vittorio Emanuele for a peek at the picture perfect Grand Quisisana Hotel before walking along Via Camerelle lined with chic boutiques.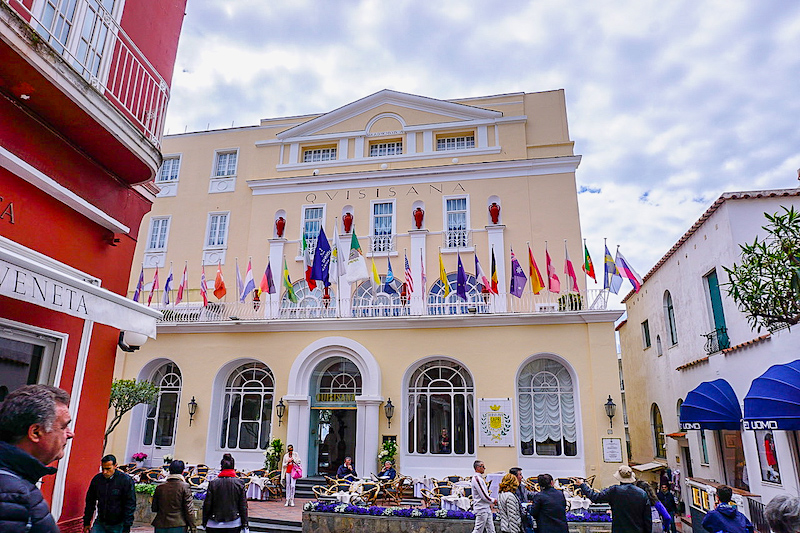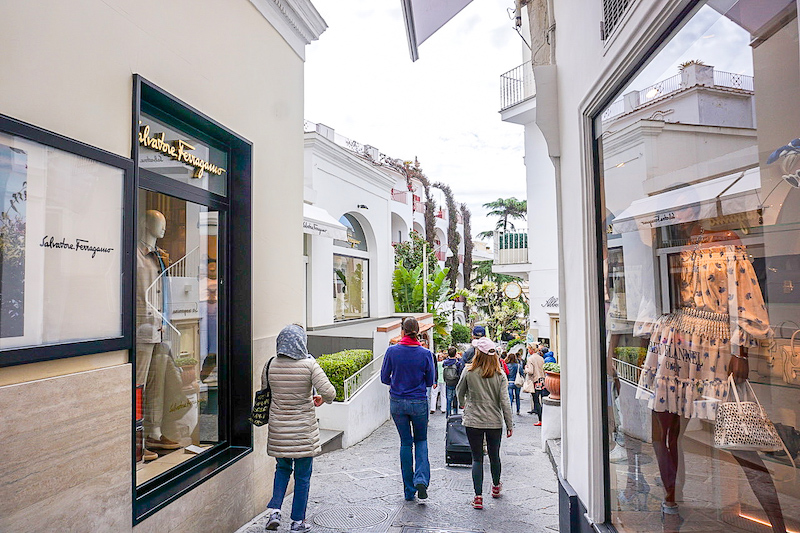 Don't miss the walk up Via Tragara for its scenic overlook with views of the massive limestone sea stacks of the Faraglioni looming out of the sea.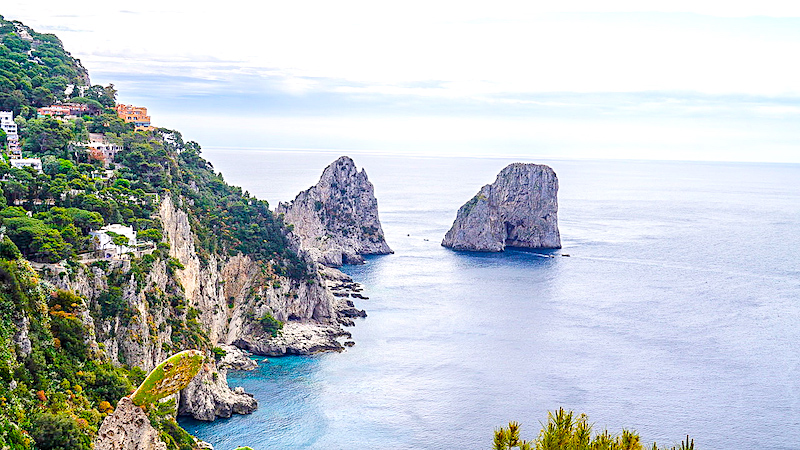 On your way back to the Piazzetta wander down a few side streets where the crowds thin and you'll find a hidden restaurant or two and even more shops.
Lunch was at Ristorante Da Giorgio with a stunning view of the ocean, friendly service, and super pasta. Open since 1948, here you'll find the freshest of ingredients and traditional recipes served on the terrace overlooking the sea.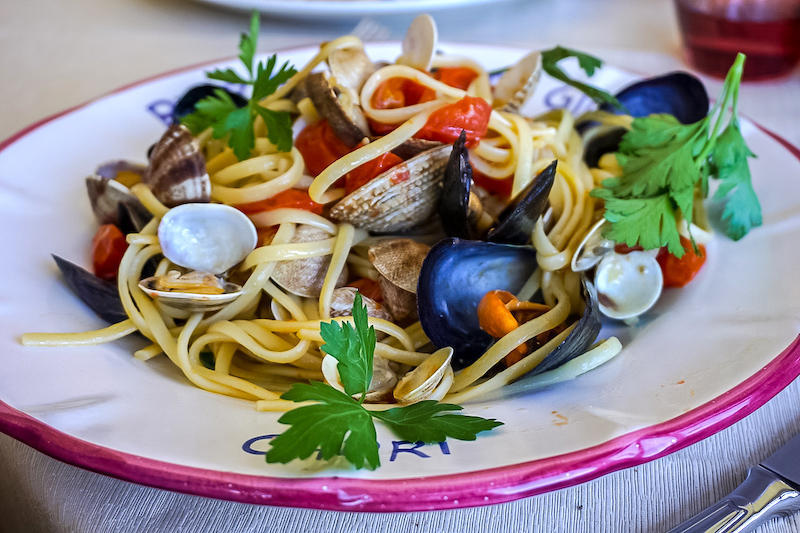 Anacapri
As much as I loved Capri Town, I was blown away by Anacapri, the island's highest village. Less glitzy, it's my kind of place and probably where I would choose to stay if spending more than the day here. We wandered the streets shopping and then made our way down picturesque Via Capodimonte to Villa San Michele, the home and gardens of the late Swedish writer and physician Axel Munthe. Now a museum, enjoy a magical glimpse of life in Anacapri in the late 19th/early 20th century and, as a bonus, access to one of the island's most panoramic views overlooking the entire Bay of Naples. Be sure to wander in the gardens for a stop at the famous Sphinx Parapet looking out toward Sorrento—supposedly if you touch the sphinx's hindquarters with your left hand while making a wish, it will come true.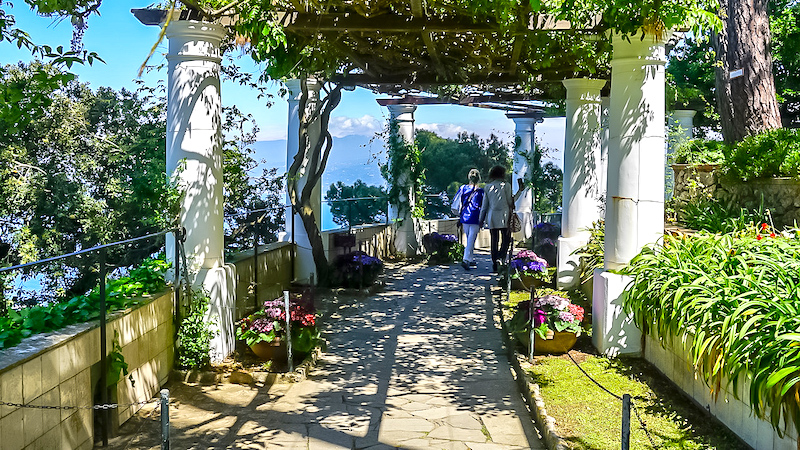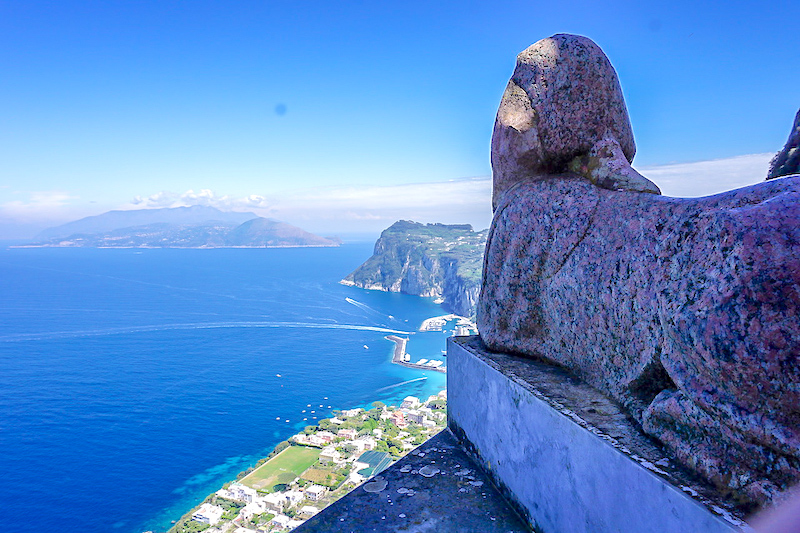 A must in Anacapri is a stop for sandals at Antonio Viva's shop, L'Arte del Sandalo Caprese. Antonio has been making his famous sandals since 1958, and I found him right out front the shop working away. I fully expected to pay $300 or so for a pair and was thrilled when they were only about 85 Euros. Of course, I bought two pair and got them at a discount for 75 Euros each. Such a bargain! The are quite stylish and really comfortable—I know I'll wear them for years to come. Oh, and be sure to have Antonio sign the sole of your sandal before leaving.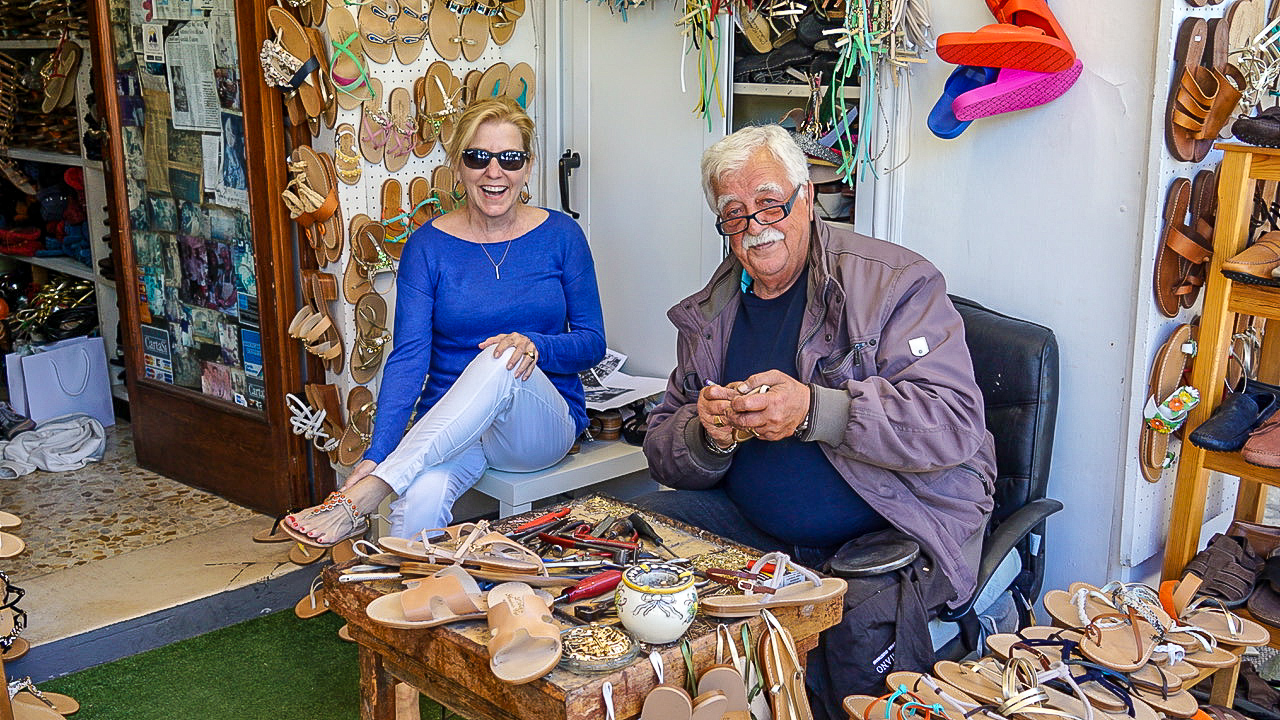 When To Visit
Our timing here in the month of April was perfect. The weather was gorgeous, the crowds were large enough to be exciting, but not overwhelming, so do think about visiting in shoulder season. I was told that summer is absolutely packed, and I'm sure that I would not have come away with such a favorable impression of the place if visiting then. Unfortunately we didn't get to see the Blue Grotto due to high tides or have time to take in some of the island's great cliffside hikes. Oh well, guess this means a mandatory return visit.
I invite you to join me on Facebook and Twitter.
Let Us Help You in Planning an Extraordinary Luxury Vacation!
Our expert travel advisors at GSC World Travel will plan a fabulous vacation to the places I write about and more. Your luxury Travel Advisor will work with you to create the perfectly planned trip of a lifetime, making sure that nothing is left to chance.
Please submit a Consultation Request to begin.
---