Views That Move Me
Just about everyone will agree one of the most important aspects of a vacation are the views, particularly those that knock your socks off. I know they are of the utmost importance to me, and I tend to plan my days around where to spot them. Here are a few of my very favorites from the last few years of my travels. Would love to hear about yours as well.
Bermuda Overlooking the Pink Sand Beaches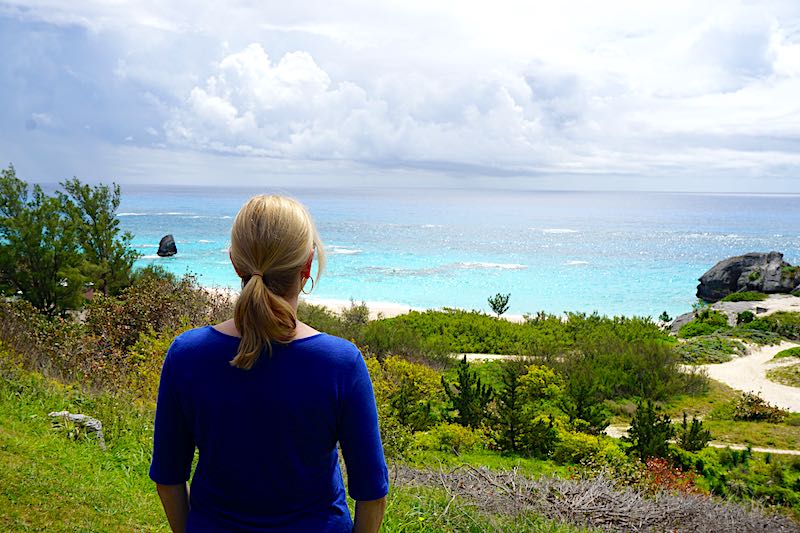 What a stunning place Bermuda is. The water is so many shades of gorgeous blue, and then those pink sand beaches!!
Snow-Topped Mount Pico, Horta, Azores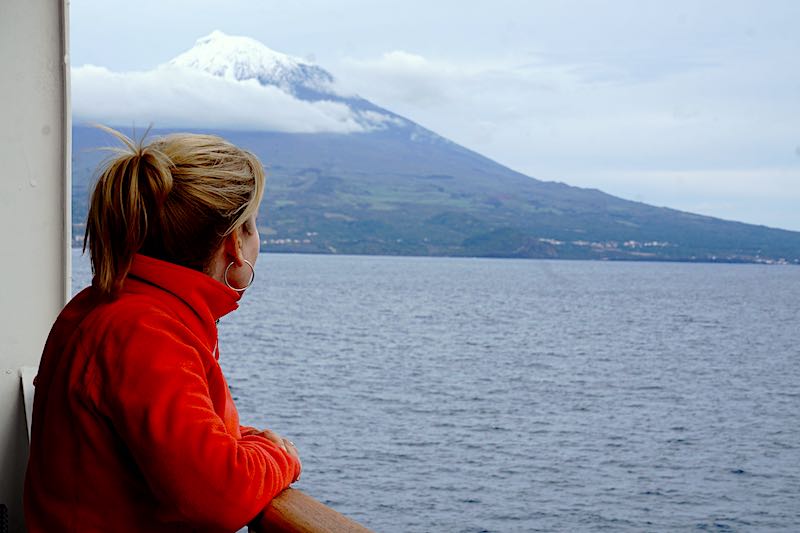 Who knew this paradise existed in the middle of the Atlantic? I certainly didn't expect it to be so diverse and so interesting, and our view while sailing away on the Silver Spirit was one to remember. One more reason to take a transatlantic luxury cruise.
Island of Capri, Anacapri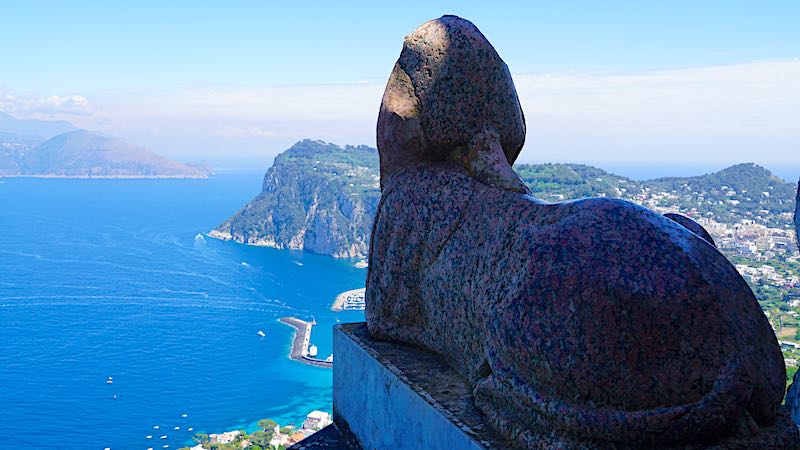 Ah Capri! Hands down one of the most beautiful islands anywhere. You must take an open-air cab to Anacapri at the top of the island and visit Villa San Michele to get this super view from the Villa's spyhnx.
Arenal Volcano, Costa Rica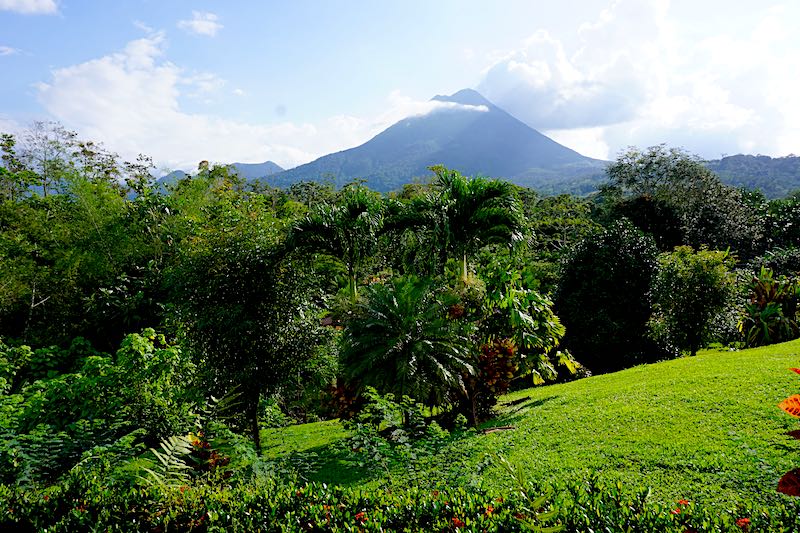 If you're in luck, the top of Arenal Volcano will be visible during your visit here. It only peeked out for about 30 minutes, but what a half hour it was. Couldn't take my eyes off of it!
Full Moon Over Sydney Opera House, Park Hyatt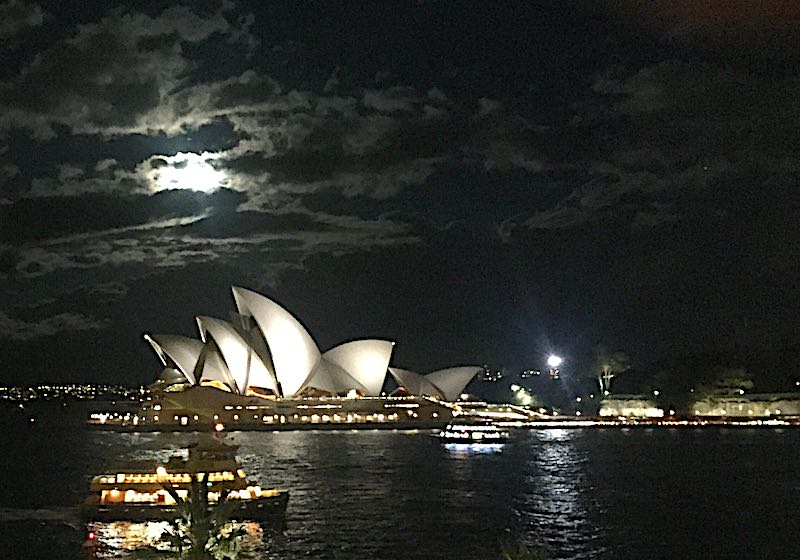 Talk about luck. A perfect view of the Opera House AND a full moon! You can't ask for a better place to view it than your terrace at the best hotel in town, the Park Hyatt Sydney.
Cape Point from Cape Point Lighthouse, South Africa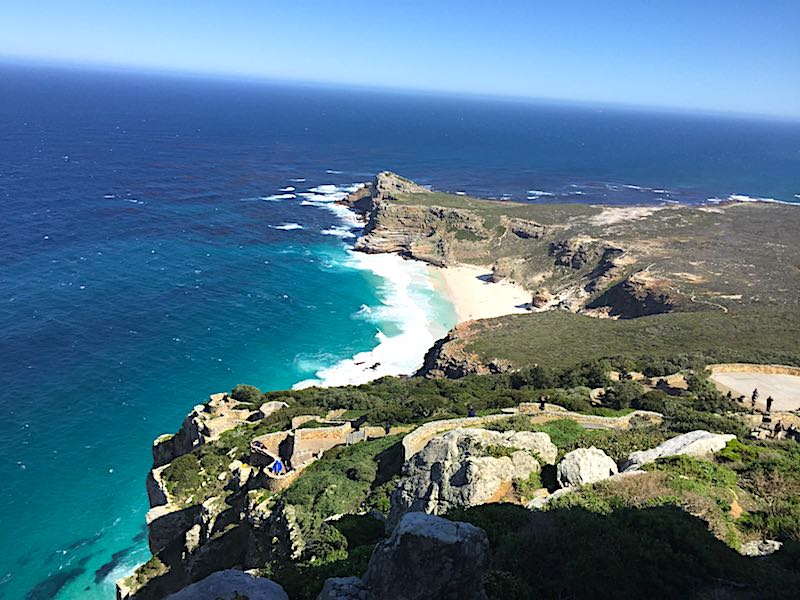 South Africa has got to be one of the most exciting places in the world to visit. And with vistas like this you won't regret the long plane ride to get there.
Aspen Time in Crested Butte, Colorado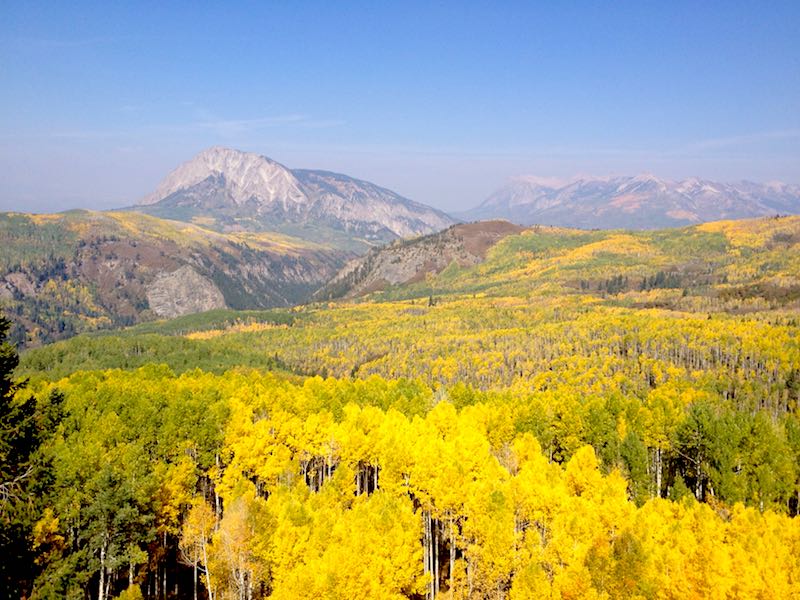 Try visiting Colorado in mid-September when the aspens are showing their colors. Plan for plenty of hikes, and this will be your reward.
Barcelona's "Block of Discord", Mandarin Oriental's Rooftop Bar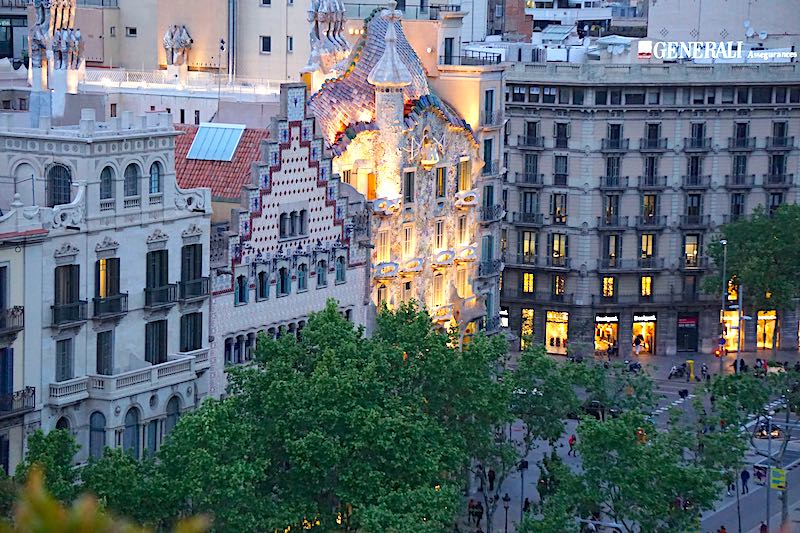 It's not as if the Mandarin Oriental Barcelona's rooftop bar wasn't enough, but imagine my surprise when I spotted the three famous modernist building of Gaudi, Domènech i Montaner, and Puig i Cadafalch while sipping a fabulous glass of Spanish wine.

Helicopter Over Australia's Great Barrier Reef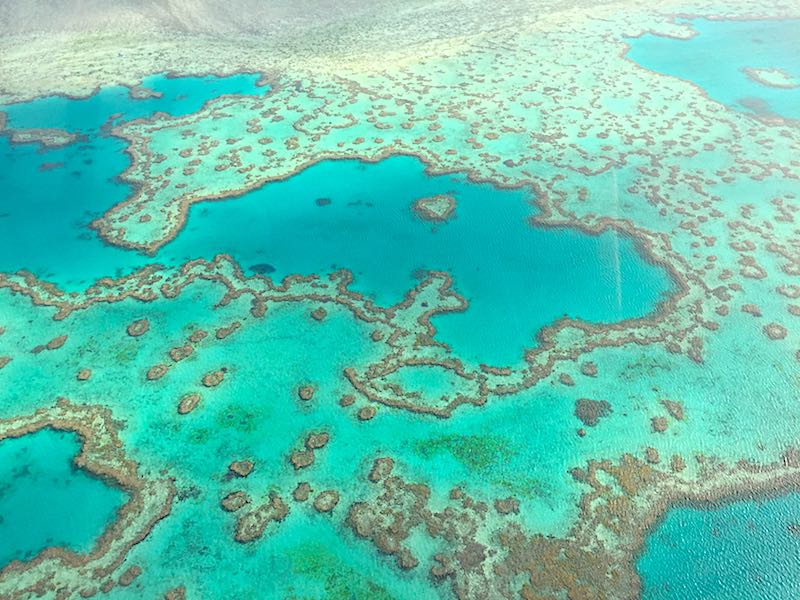 Do not even think of coming to the Great Barrier Reef and skipping out on a helicopter ride to see if from above. I promise you it will be the absolute highlight of your Australia vacation.
I invite you to join me on Facebook and Twitter.
Let Us Help You in Planning an Extraordinary Luxury Vacation!
Our expert travel advisors at GSC World Travel will plan a fabulous vacation to the places I write about and more. Your luxury Travel Advisor will work with you to create the perfectly planned trip of a lifetime, making sure that nothing is left to chance.
Please submit a Consultation Request to begin.
---