Traveling Luggage Free . . . Simply Priceless
Cruising is a great way to vacation, but traveling there luggage free is simply priceless.
As our Seabourn Encore cruise from Singapore to Sydney approached, the thought of schlepping our luggage all that way filled me with dread. And because our Singapore Air flight departed from San Francisco in the morning instead of the usual late evening flights, it meant an overnight in San Francisco then another in Singapore. Lots of starts and stops, but then Luggage Free came to the rescue!
I knew luggage shipping companies existed, and since Luggage Free is a Virtuoso preferred supplier I was quite familiar with them. It always seemed a bit overindulgent to pay to have luggage shipped when it cost nothing to do so on a business class international flight; however, these were dire circumstances. The thrill of only carryon luggage for such a long haul was difficult to resist.
Several weeks prior to our trip I went online to LuggageFree.com and filled out the order form (or better yet have your travel advisor do it for you) then swiftly received a confirmation email. I took a few minutes to fill out our travel itinerary, passport information, and a general packing list and thought no more about it until I received the Fed Ex paperwork several weeks prior to departure. Inside the packet were luggage tags and one custom form, already filled out and ready for me to attach to our packed luggage for Fed Ex to pick up at home.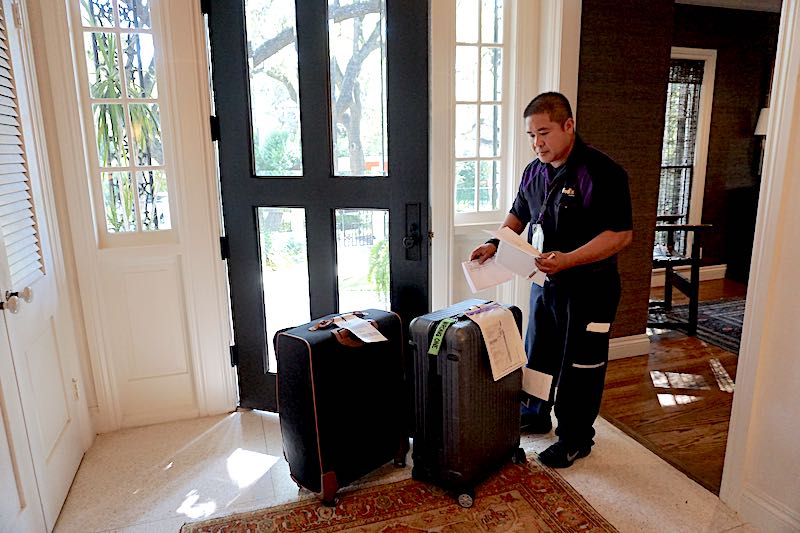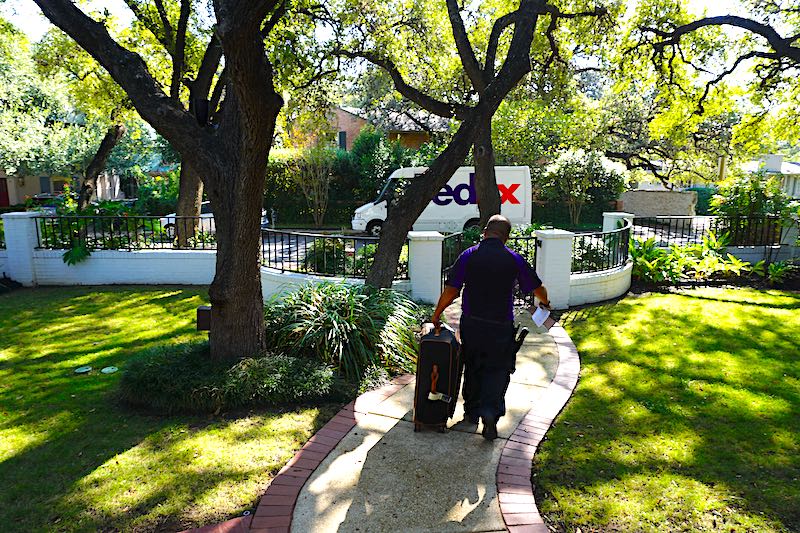 The one caveat: for international shipping our luggage needed to be packed and ready 9 days prior to sailing. So it did take a bit of planning to choose what needed to be carried on and what needed to be packed. On the plus side I had nothing to worry about once our luggage was picked up—smooth sailing from that point on with very little last-minute preparation.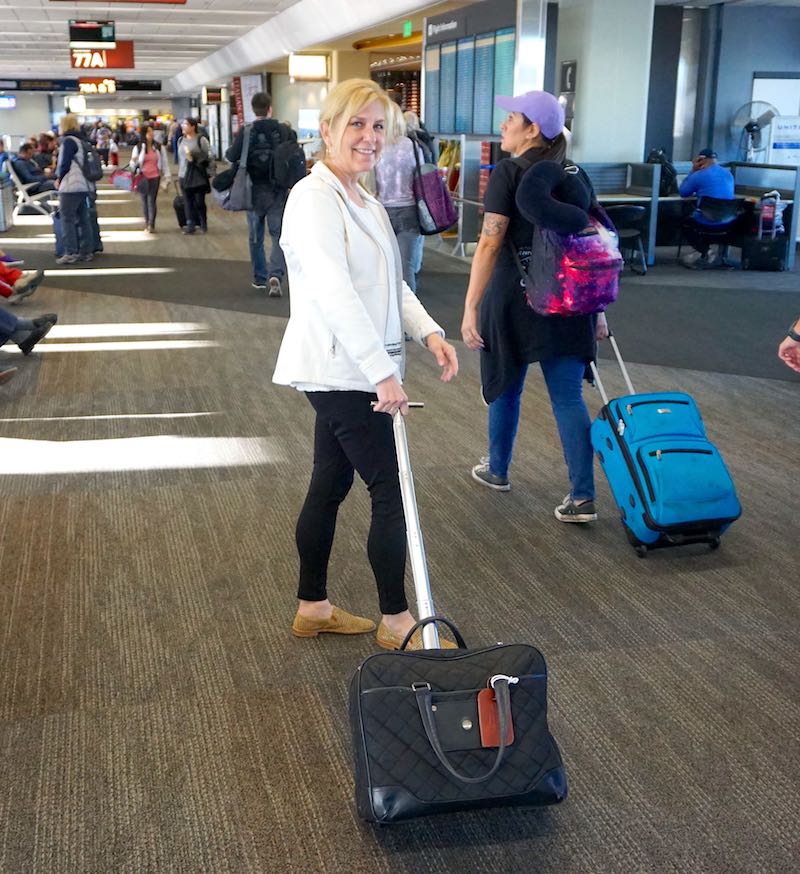 So with one small roll-on briefcase-style piece of luggage each we traveled for two nights on our way to Singapore pretty much hassle free. No checking luggage, and, with TSA Pre in both San Antonio and San Francisco (we have Global Entry that gives us access), it was a breeze. We were able to arrive at the airport only an hour ahead of flight time, which made a huge difference in catching that 5:45 AM flight. No waiting for luggage in both San Francisco and Singapore so a quick walk out of the airport and off to our hotel with extra time to explore the city. No dragging our luggage back to the airport or onto the cruise ship.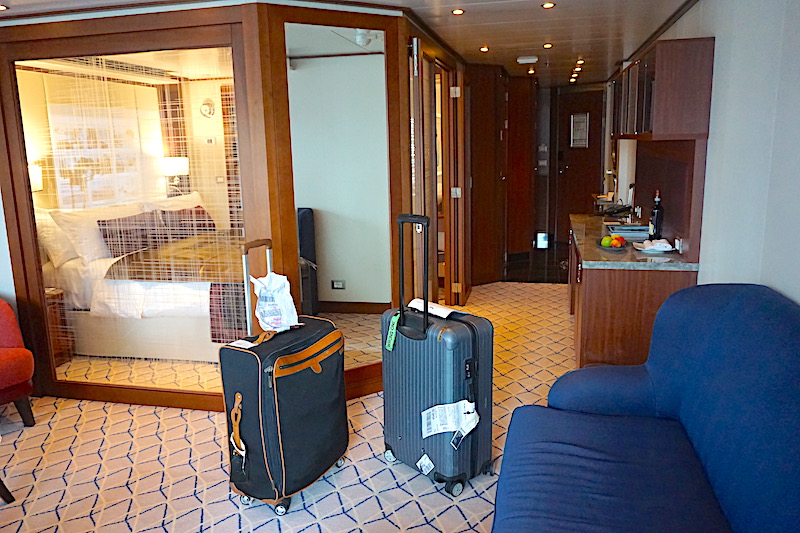 I have to admit I was a bit nervous as we boarded the ship and walked to our suite. Was it going to be there or would I need to quickly contact Luggage Free to track it down? Lo and behold it was sitting there waiting for us. In fact, our stewardess told us it had been there since early morning and that she slipped it in our suite right after the previous guests left. To make extra sure that all goes well, Luggage Free tracks the shipment two times a day until it reaches its final destination.
Without doubt, this is one service worth every penny!
I invite you to join me on Facebook and Twitter.
Let Us Help You in Planning an Extraordinary Luxury Vacation!
Our expert travel advisors at GSC World Travel will plan a fabulous vacation to the places I write about and more. Your luxury Travel Advisor will work with you to create the perfectly planned trip of a lifetime, making sure that nothing is left to chance.
Please submit a Consultation Request to begin.
---