The Langham Sydney
Wrapping up a 24-day cruise on Seabourn Encore, on my final stop in Sydney I had the chance to experience one of their best hotels, The Langham.
Location
While I still consider the Park Hyatt Sydney to be the city's very best hotel, I truly enjoyed the Langham's tranquil and quaint location in The Rocks district. Surrounded by cobbled streets and historic buildings, here there's a quieter pace and a more residential feel in contrast to the streets closer to the Harbour Bridge and Circular Quay. It's an easy walk to most of the most popular sights, and super easy access a block away to Australia's oldest pub brewery found beneath the city's oldest continually licensed hotel, The Lord Nelson.
Views
And yes, the hotel has a harbour view, but not THE harbour view since this one is of the not-quite-as glamorous Western Harbour. And, for the foreseeable future, it also overlooks the construction of the massive Barangaroo development, which will include the city's 2nd casino. So, be aware that a terrace room here may not be worth the additional cost.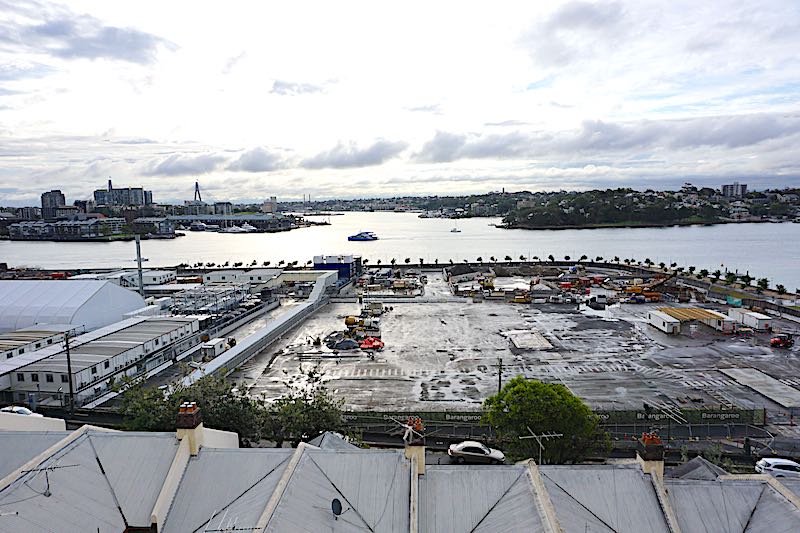 The Hotel
That said, if it's personalized attention and a cozy atmosphere you're looking for, this is the place to be. The staff is phenomenal and does their best to please, and I savored the hotel's boutique atmosphere.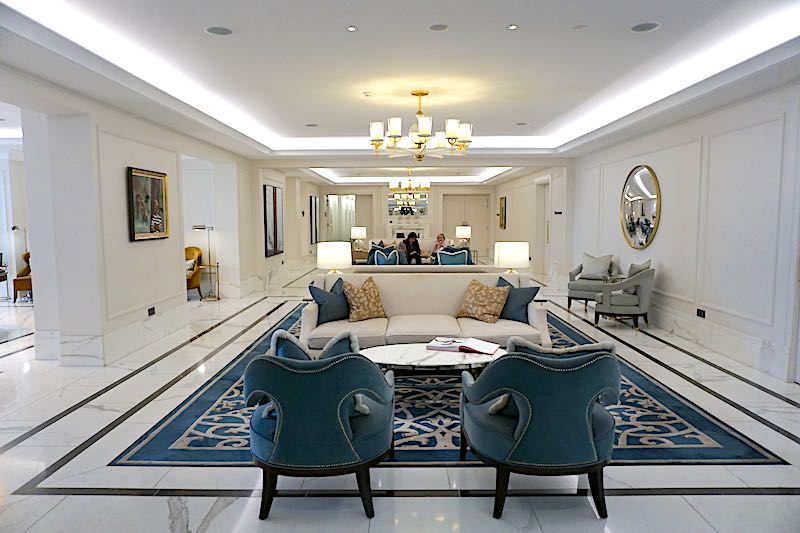 While colors found throughout the hotel are light and airy, it is a Langham after all so of course you'll find touches of their signature pink, de rigueur for all Langham hotels, in the floral arrangements, the hotel's pink London taxi available for short trips around the city, even in the doggy bowl outside the front entrance for visiting pets.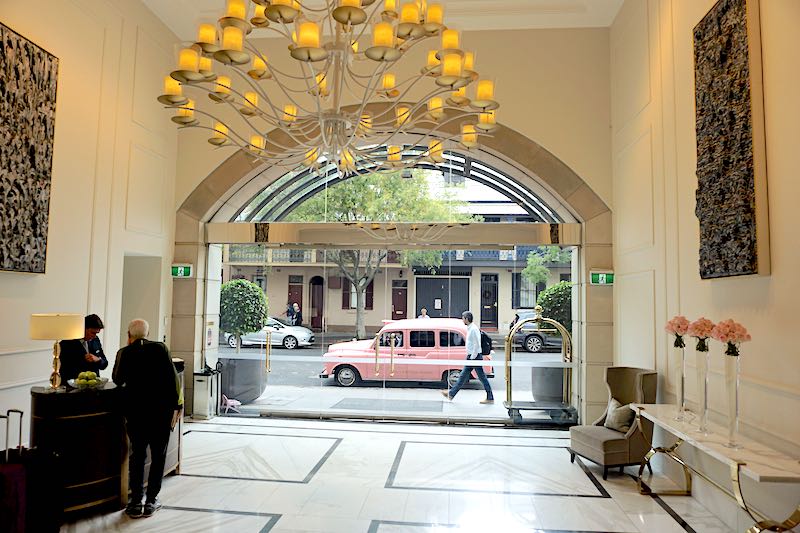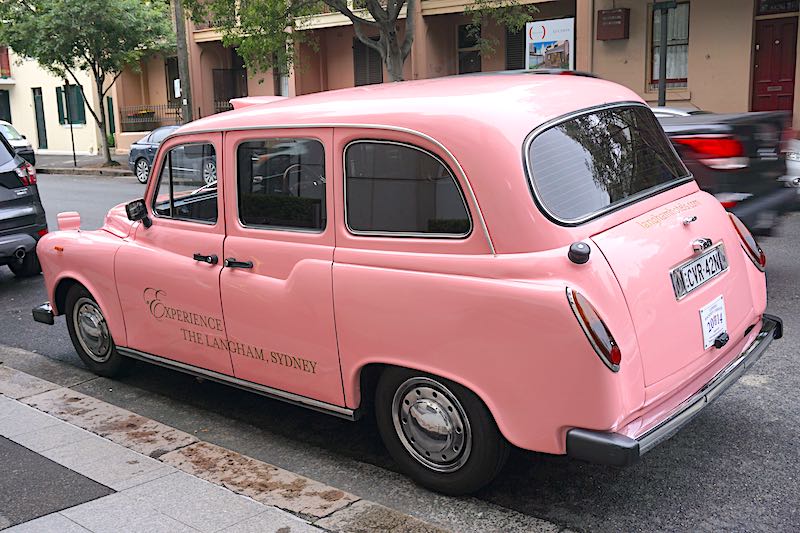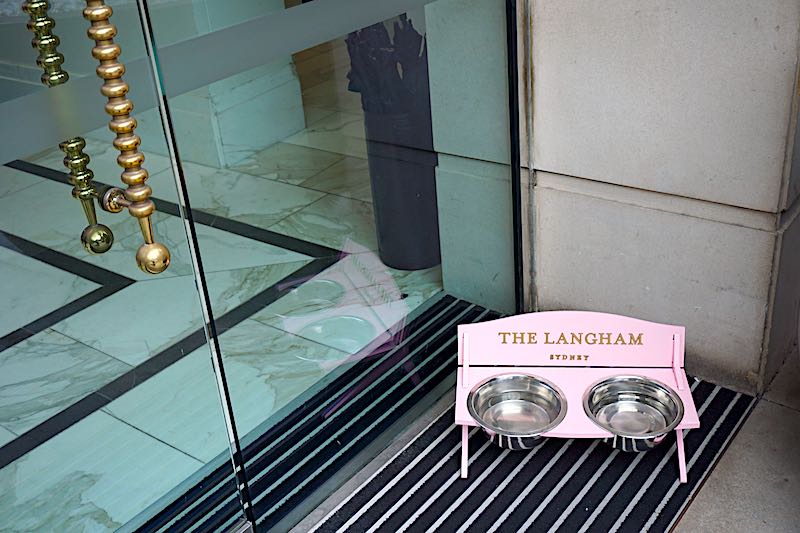 Accommodation
Our Deluxe Terrace Room was spacious enough and outfitted in a nice, traditional look; however, it seemed as if the online photos did not exactly portray the room we received. The double sink turned out to be a single, and instead of a sofa there was only a tiny occasional-style chair, even though there was plenty of room for something larger. Quite strange. But the bed was super comfortable, and the bathroom, while a bit dated, did have a wonderful assortment of Chuan toiletries as found in the hotel spa.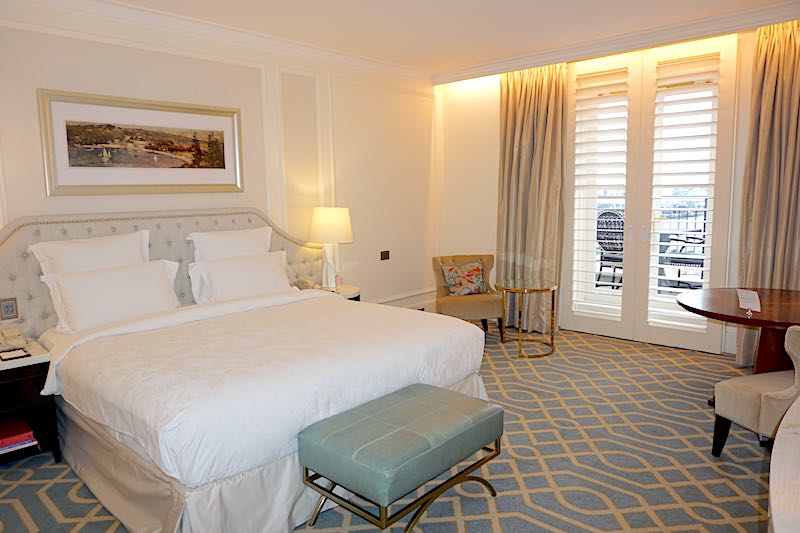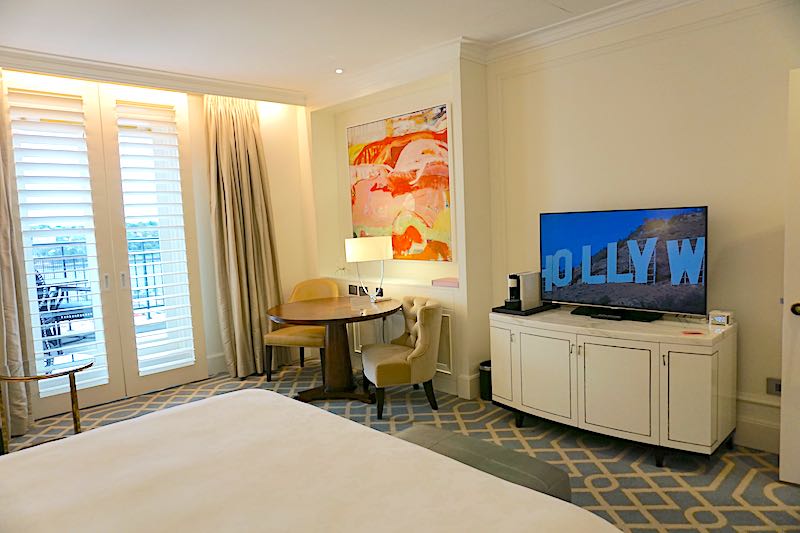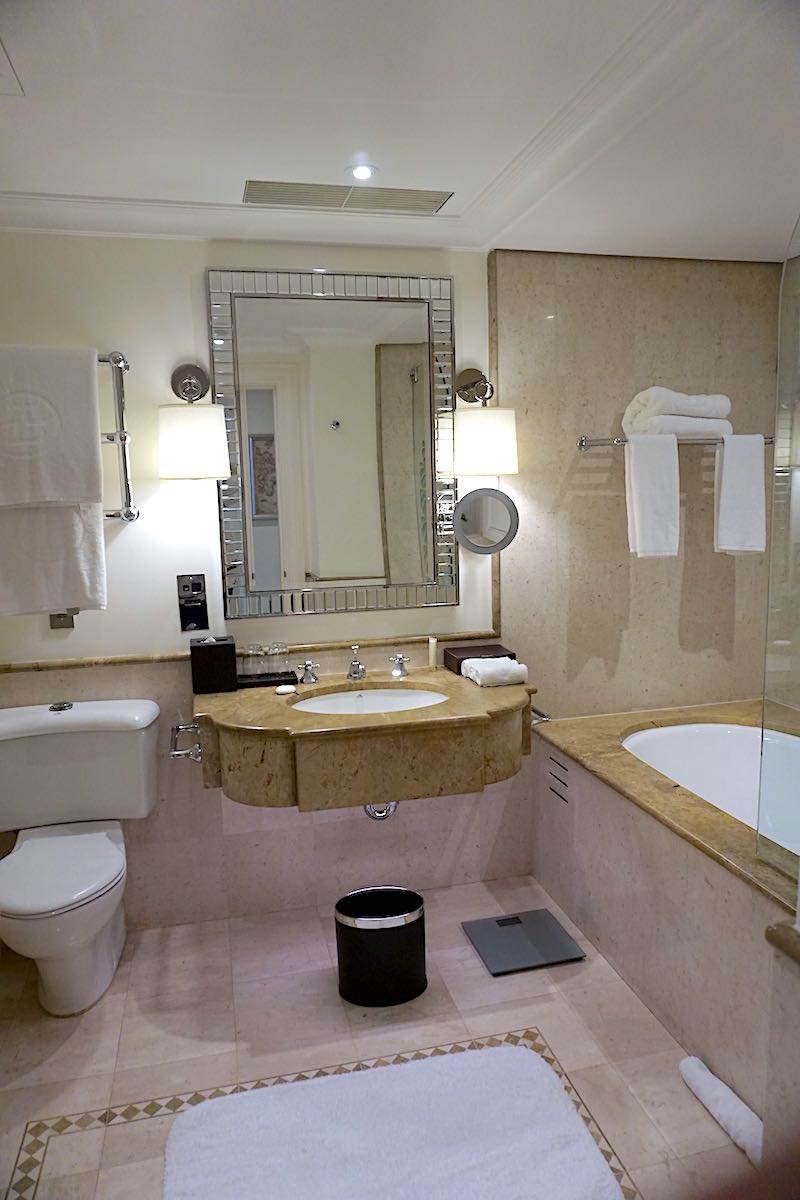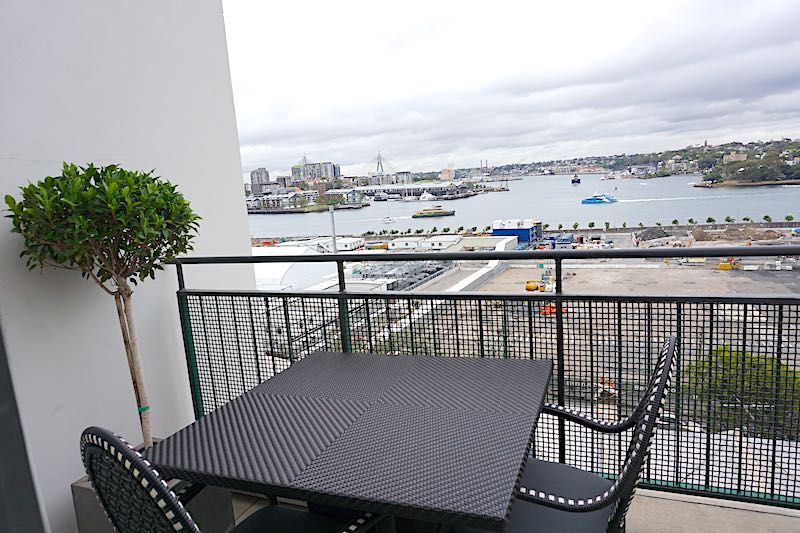 My true disappointment was in the fact that we did not receive turndown service. We did receive a call at 10 p.m., after we were both dressed for bed, wanting to bring up our Virtuoso amenity of fruit and bottled water, something that should have arrived within the first hour after arrival, but decided to forgo it at such a late hour.
Pool and Fitness Facility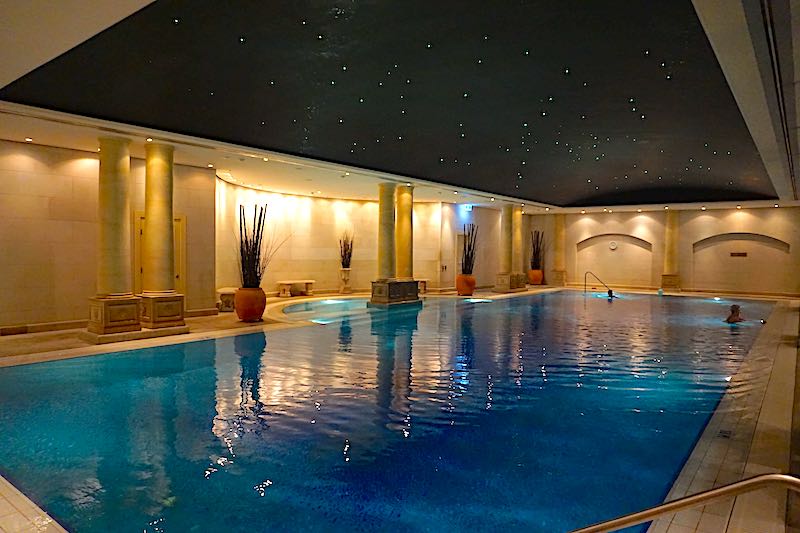 Don't neglect planning for time at the hotel's dreamy indoor pool, a 20-meter tranquil oasis with it's star-dotted ceiling, heated whirlpool, and room to lounge if a relaxing day is on the agenda. If you're smart, you'll add to that a healing holistic therapy at The Day Spa by Chuan, or a great workout at the next-door fitness room.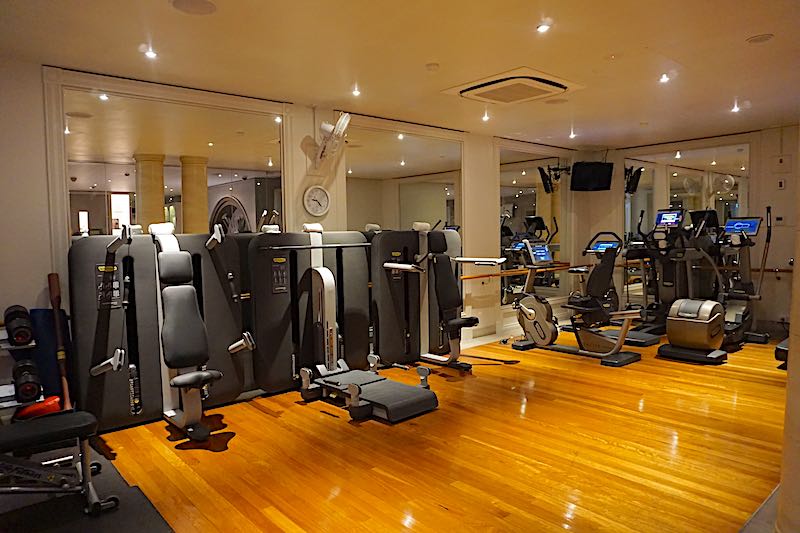 Dining
After roaming Sydney, much of it in the pouring rain, we decided that dinner at the hotel's restaurant, Palm Court, was in order, and it proved to be quite satisfying. After enjoying a drink in the adjoining bar, we moved over to the comfortable dining area festooned in lovely pastel-hued furnishing, where the savvy staff recommended for me the John Dory, a flavorful filet, crispy skinned and beautifully plated with peas, cabbage, bacon and fennel. A rich lamb pappardelle pasta was equally interesting, but different in that instead of the usual tomato-based sauce it came with a Parmesan cream sauce spiked with capers.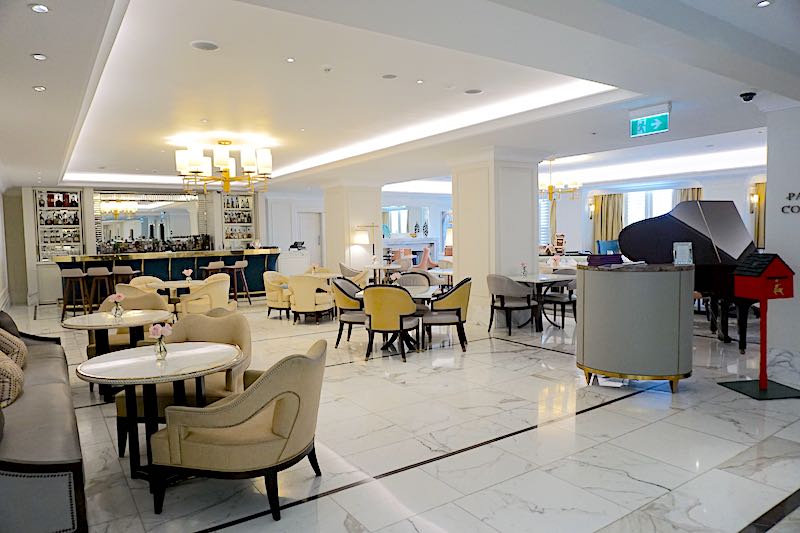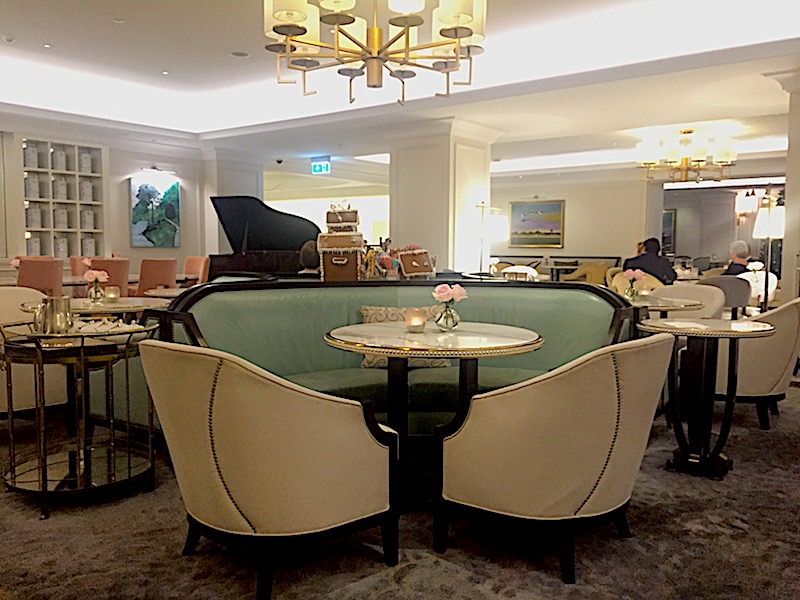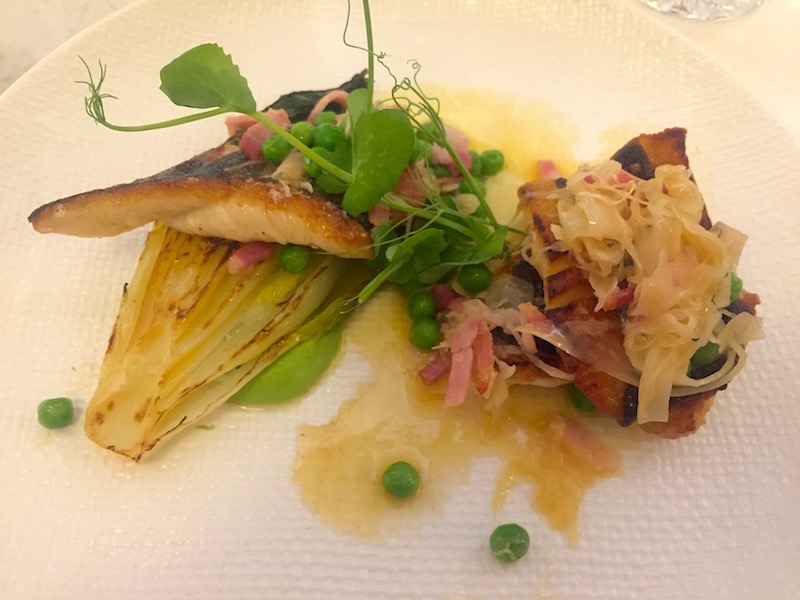 I invite you to join me on Facebook and Twitter.
Let Us Help You in Planning an Extraordinary Luxury Vacation!
Our expert travel advisors at GSC World Travel will plan a fabulous vacation to the places I write about and more. Your luxury Travel Advisor will work with you to create the perfectly planned trip of a lifetime, making sure that nothing is left to chance.
Please submit a Consultation Request to begin.
---