Terranea: Elegant Accommodations with Bonus Views
To continue with my review of Terranea, with 85% of Terranea's guest rooms and suites offering ocean views, all with balconies, it's tempting to stay in the main building closest to most of the action. While these accommodations are the most economical way to enjoy the resort, they are certainly not my favorite. Instead, I highly recommend opting for one of more appealing Bungalows sitting near the bluff below, or perhaps one of the Villas perched high on the hillside above.
The Bungalows
The newly renovated Bungalows come in a 1- or 2-bedroom option offering lovely ocean views and 1,100+ square feet of living space. In the master bedroom is a cushy pillow-top king bed, two easy chairs, and bureau over which hangs a large TV. Nearby is a stone bath with oversized tub, separate shower, and double sink vanity.
img src="https://www.gscworldtravel.com/images/blog/Terranea_Bungalow_bedroom.jpg" alt="Terranea Bungalow bedroom image" height="533" width="800" />
In the living room is hardwood flooring, a sectional sofa sleeper, occasional chair, fireplace, additional TV, even a yoga mat, bands, and free weights for your convenience. The full-size kitchen (minus an oven) and dining table was a welcome addition for us. We love to grab breakfast in the room and enjoy appetizers before dinner so having a place to store all our goodies worked out perfectly. There's even a washer and dryer and a half bath off the entry hall.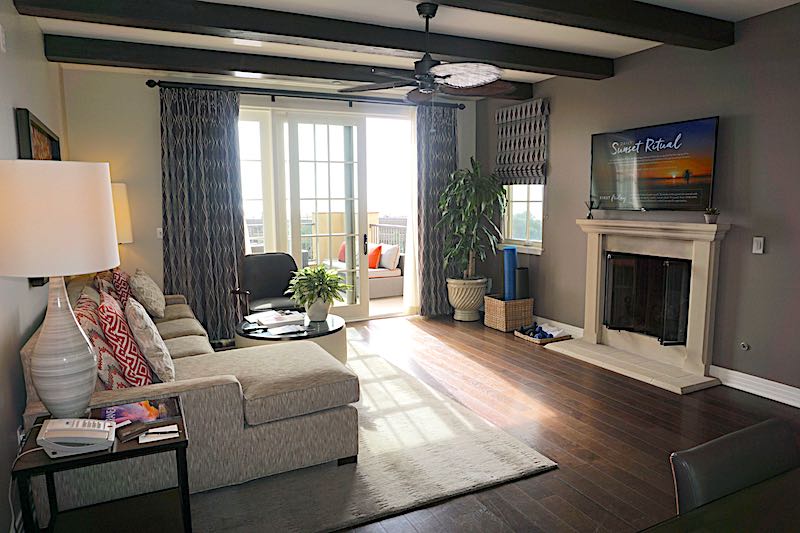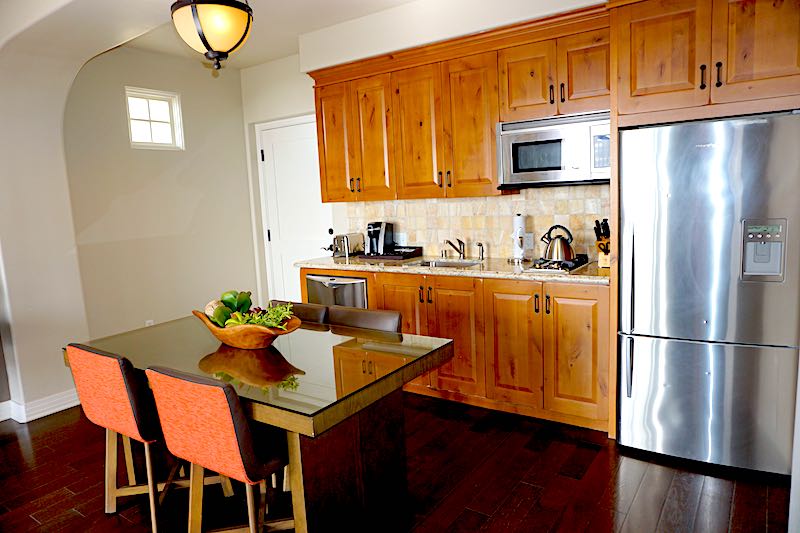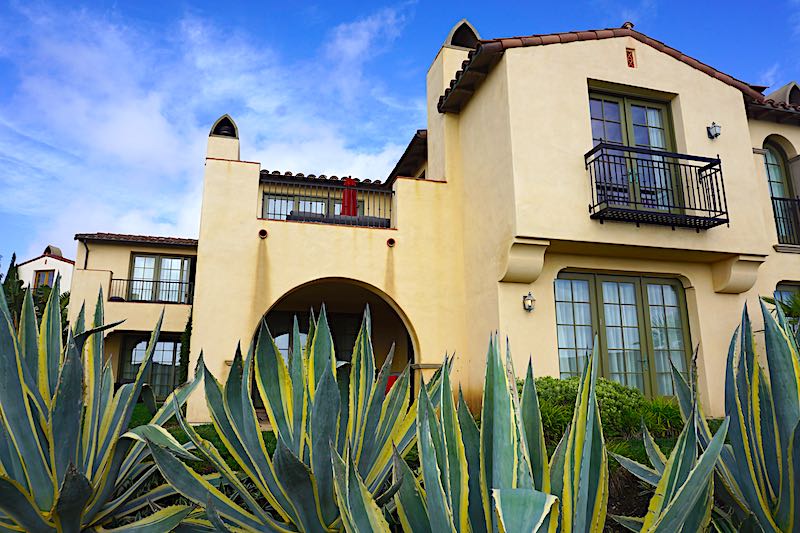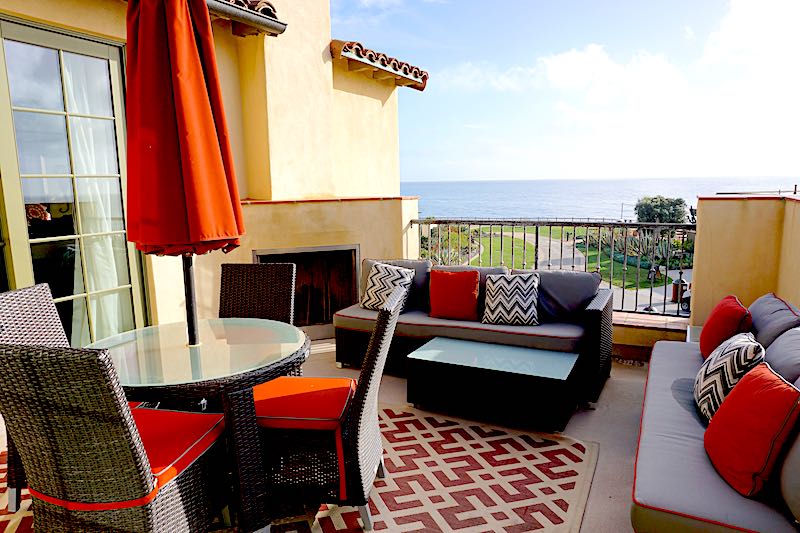 Accessible from both the bedroom and living room is a nice-size private balcony or patio with a dining table, two sofas, and best of all, yet another fireplace. We thoroughly enjoyed each and every evening here alongside the warm fire with a nice glass of wine in hand.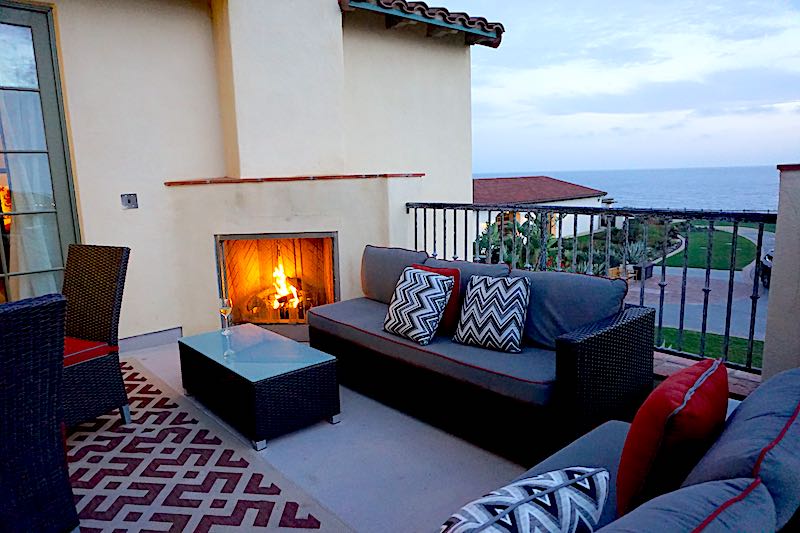 The Bungalows come with a 24-hour dedicated concierge service to help with everything from scheduling spa appointments to arranging private guided kayak excursions, golf sessions, dinner reservations, and more.
Villas
For true luxury choose one of the resort's residential-style Villas at Terranea, 2-, 3-, and 4-bedroom, newly renovated beauties, many with panoramic golf and ocean views.
Two-bedroom Villas are located on the 2nd floor, offering a comfy living room, super kitchen, bonus den/office with a queen sleeper sofa, and a cozy outdoor terrace with fireplace.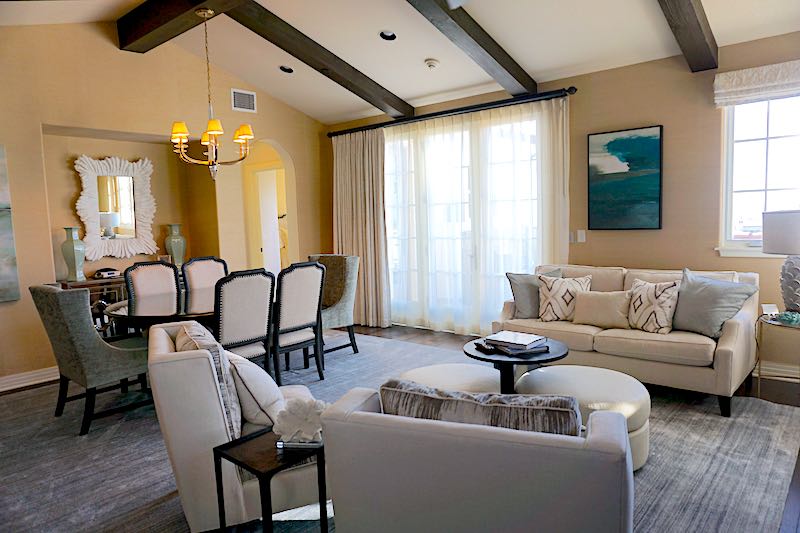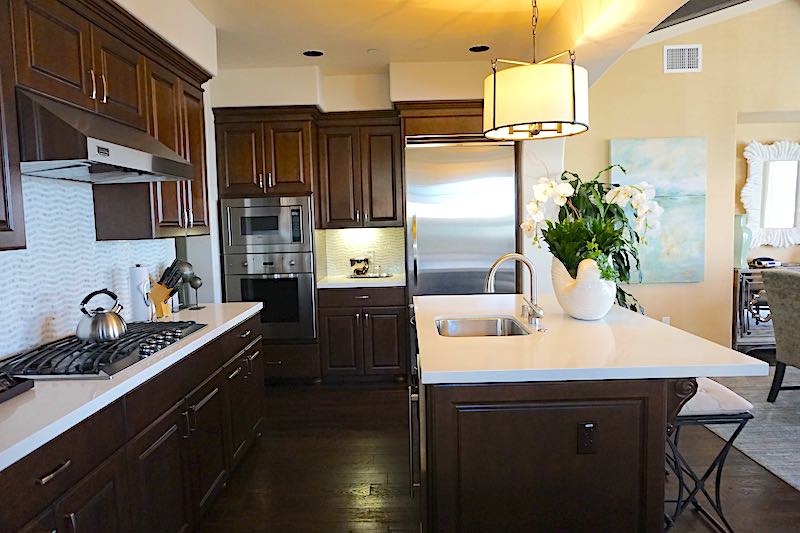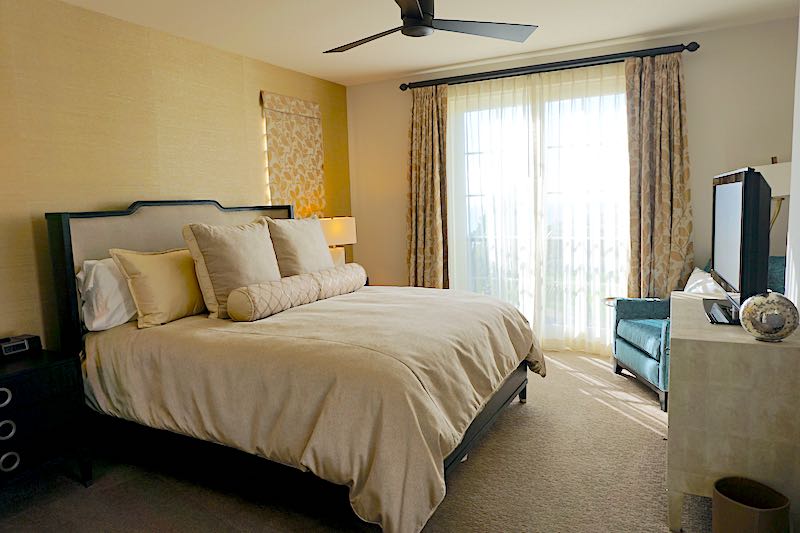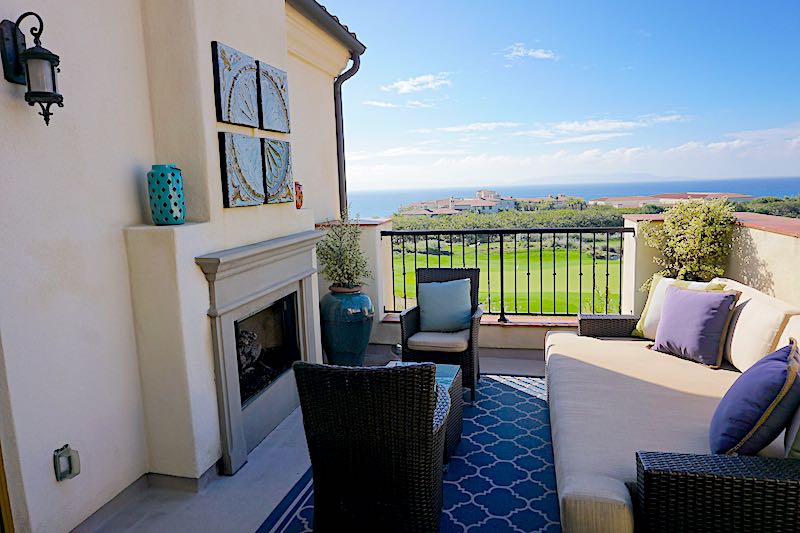 Elegantly appointed Four-Bedroom Villas feature a fireplace courtyard from which a detached mother-in-law suite (great for teenagers as well) can be accessed up a flight of stairs.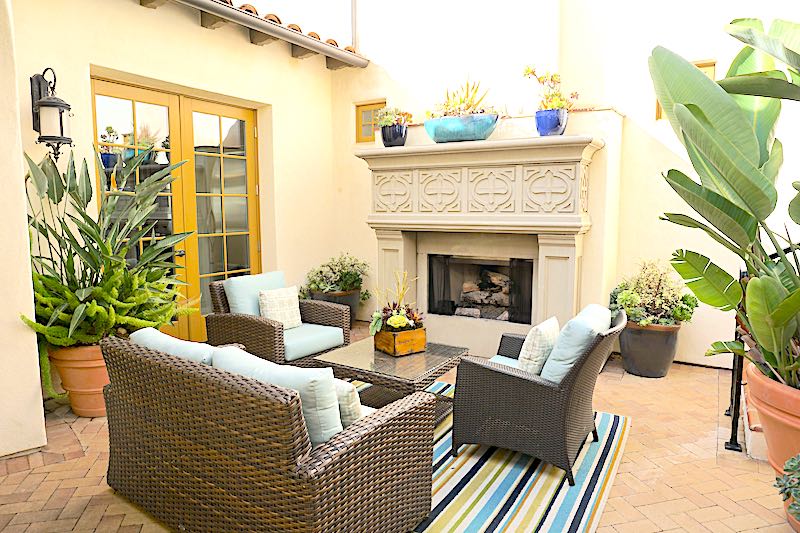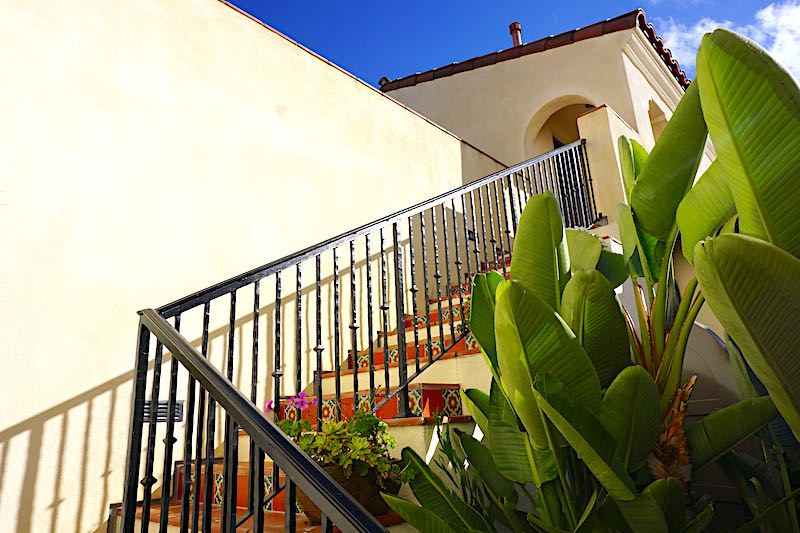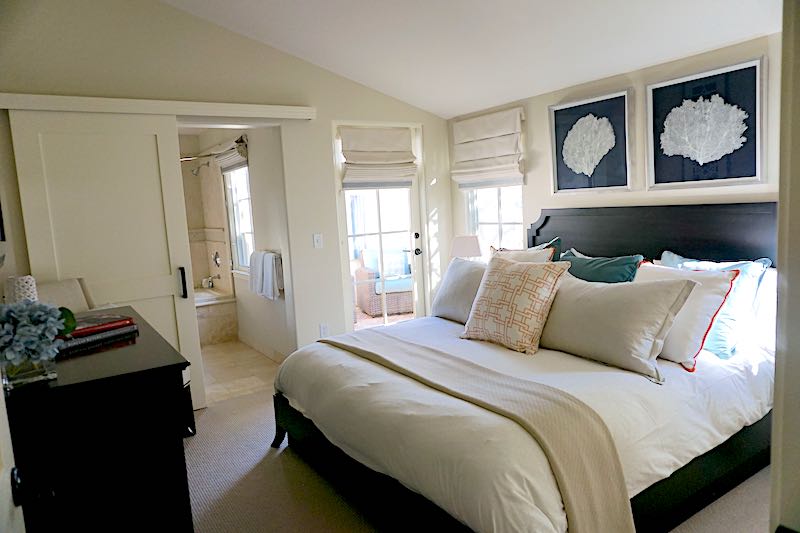 Inside the main section of the villa is a generous full kitchen, dining room and living area, as well as three more bedrooms, and out back is a super terrace with whirlpool tub. The Villas also come with dedicated concierge services.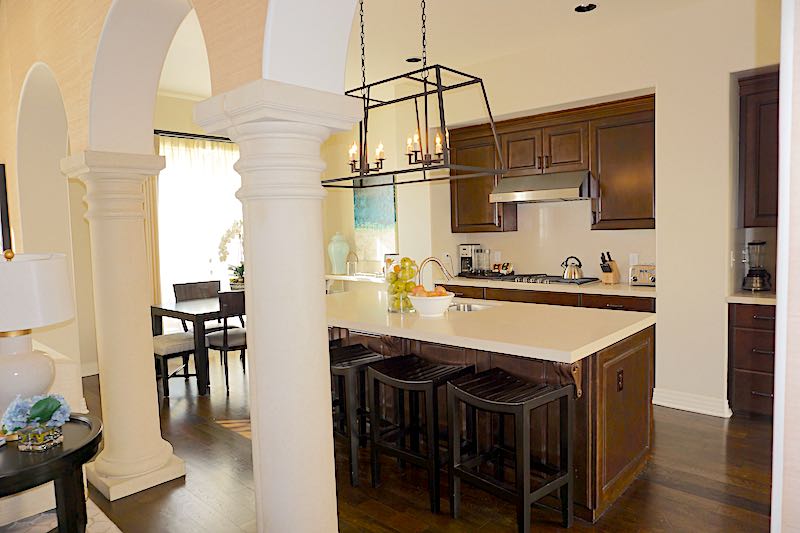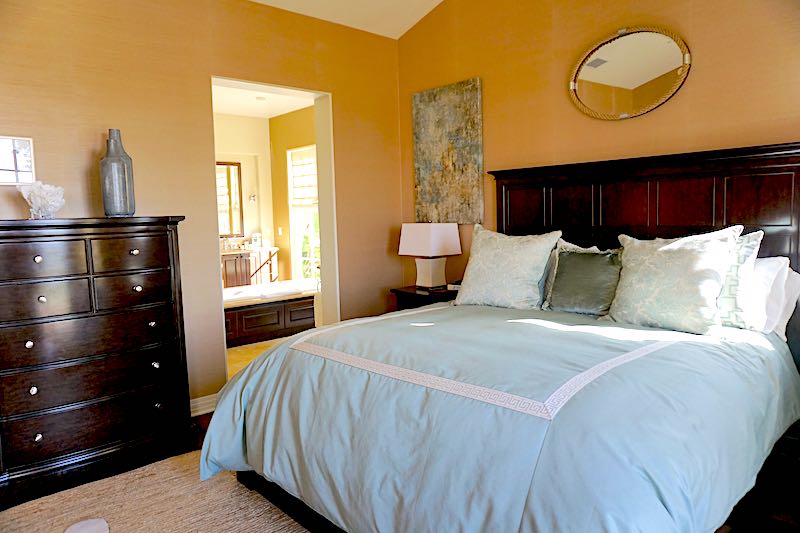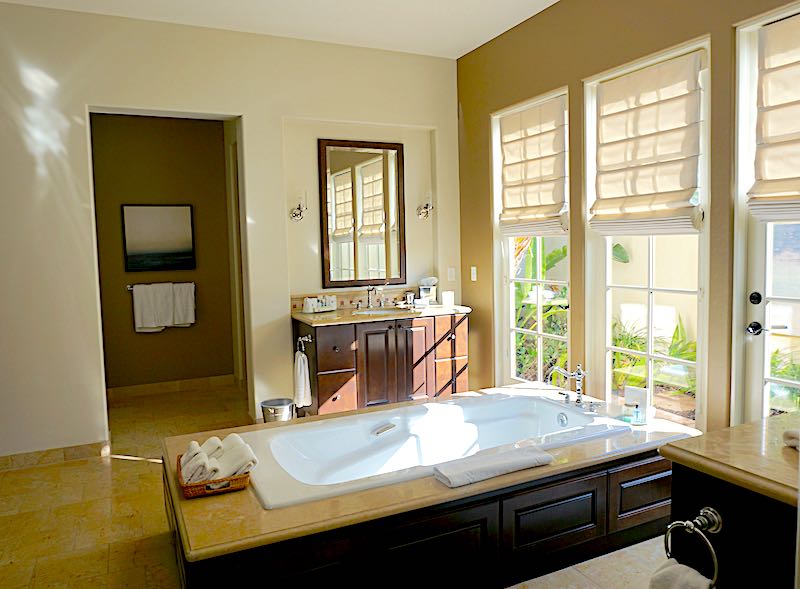 Regardless of which accommodations you choose, you'll come away feeling as if you've received great value for such marvelous surroundings.
I invite you to join me on Facebook and Twitter.
Let Us Help You in Planning an Extraordinary Luxury Vacation!
Our expert travel advisors at GSC World Travel will plan a fabulous vacation to the places I write about and more. Your luxury Travel Advisor will work with you to create the perfectly planned trip of a lifetime, making sure that nothing is left to chance.
Please submit a Consultation Request to begin.
---