St. Regis Bal Harbour: A Low-Key Vibe Minutes From South Beach
If Miami's South Beach action just isn't your thing, then consider heading to the northern tip of Miami Beach for a stay at St. Regis Bal Harbour where you'll find a more sophisticated and low-key vibe. Directly across from the Bal Harbour Shops and about 15 minutes north of South Beach, the resort's oceanfront location, pristine beach, and a setting among an exclusive enclave of boutique shopping, world-class dining, and a thriving art scene just might be the key to a perfect South Florida vacation.
The impressive lobby pays homage to the Art Deco style with dark marble floors, sparkling, prism-like mirrored walls, and massive rock crystal chandeliers. What I would prefer is at least a glimpse of the ocean from somewhere in the lobby area, but alas not to be found. Check-in is seated, and service is intuitive and impressive, something we've come to expect from any St. Regis.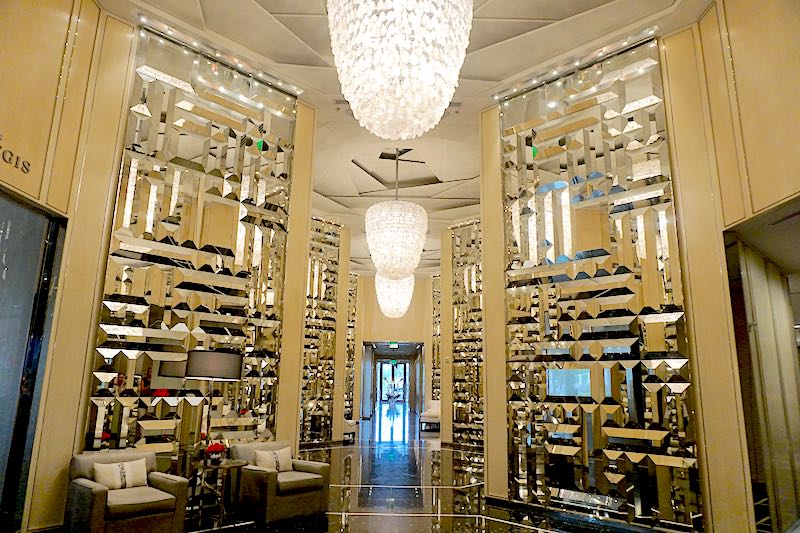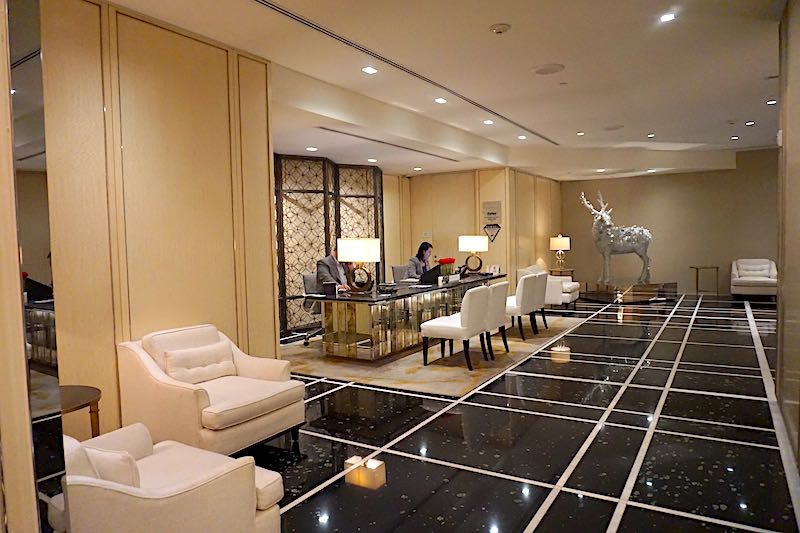 ACCOMODATIONS
Guest rooms, decorated in a contemporary style with cool blues and grays and even more sparkling mirror accents, are configured to take full advantage of spectacular ocean views, each with an oversized balcony. The smallest guest room size is a whopping 650 square feet, so this is one place where an entry-level room is a luxury.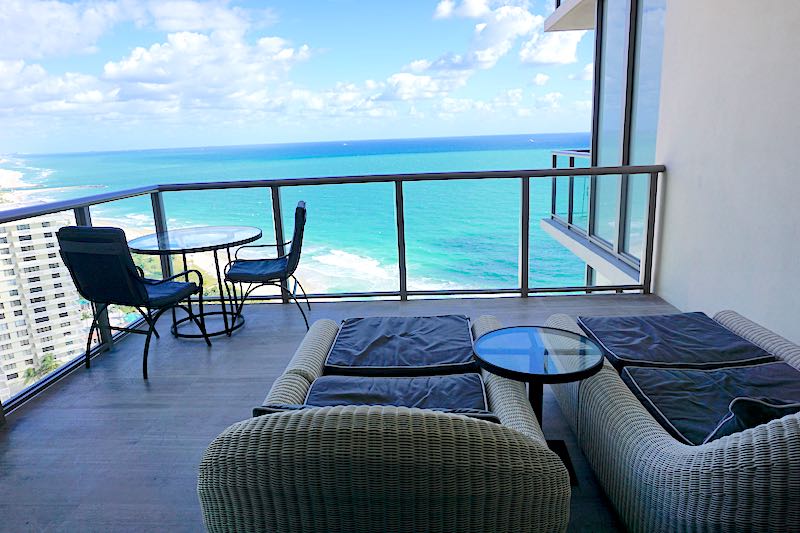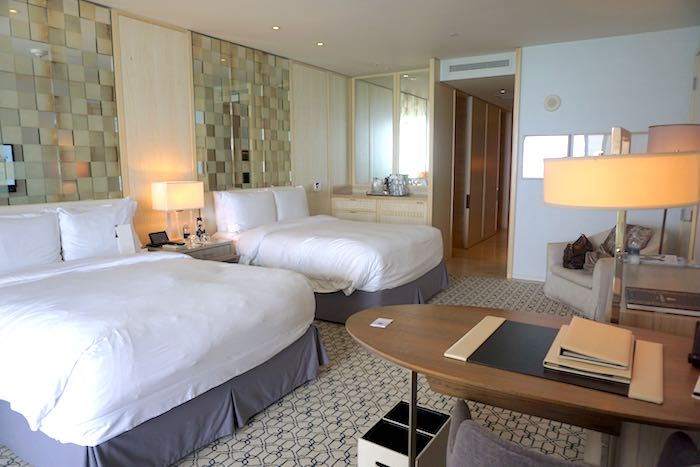 Loved the spacious bath layout with a sink, tub, and shower on one side of the hallway, and a commode and additional sink along with a walk-in closet on the other side.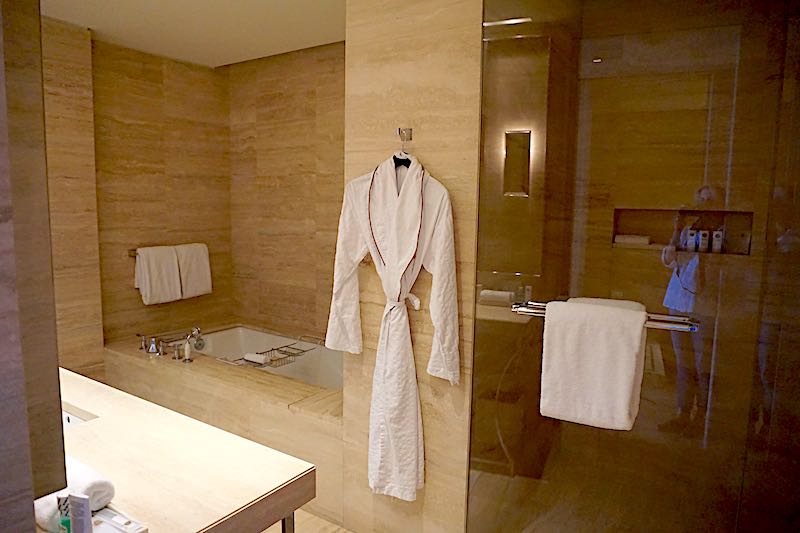 Suites come with St. Regis Butler Service with unpacking and packing service, garment pressing, in-room coffee and tea service, and just about anything that comes to mind with no request too small or unattainable no matter what the hour of the day.
EXPERIENCE
One floor down from the lobby is the oversized fitness room with ocean views as well as the hotel's 14,000 square foot, luxurious Remède Spa offering 11 treatment rooms, the best being the Couples Treatment Room with a decadent soaking tub for two, separate treatment areas, and private rain shower.
Just outside are two pools—one reserved just for adults located one level up—offering lush lounge chairs with the beach just in view through the palm trees. Poolside service was a bit spotty, something I tend to blame on the windy, somewhat cold weather—not sure what we were thinking sitting by the pool wrapped in a towel for warmth. For joggers, a $3 million jogging track along the beach is the only beachfront path of its type in South Florida.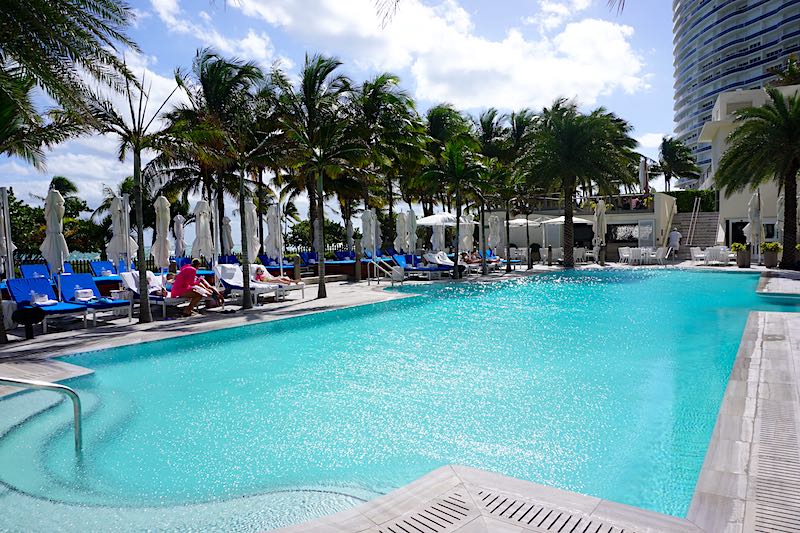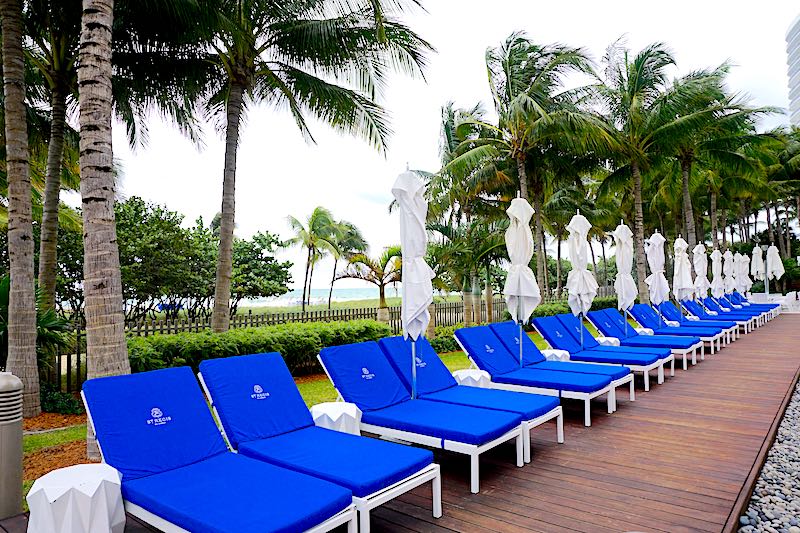 CUISINE
The St. Regis Bar & Sushi Lounge is the hot spot most evenings although the hotel was extremely quiet during our stay—don't miss the bar's nightly event when the bartender uncorks a bottle of bubbly with a sabre.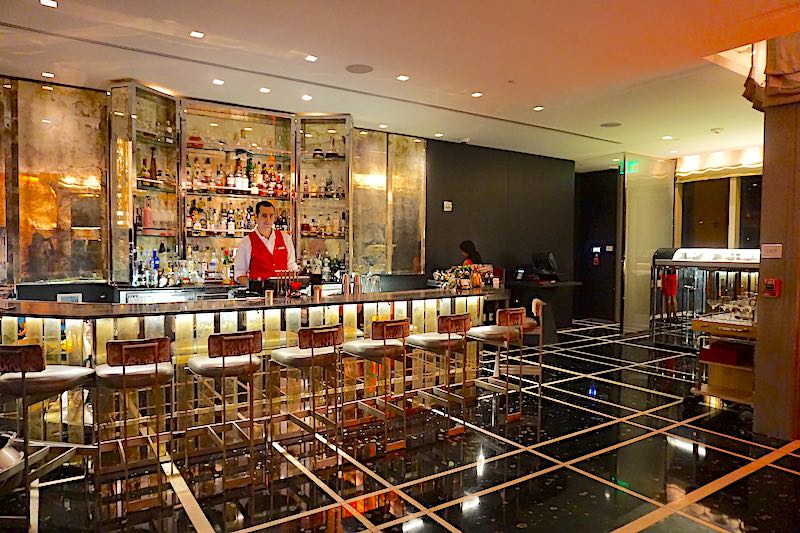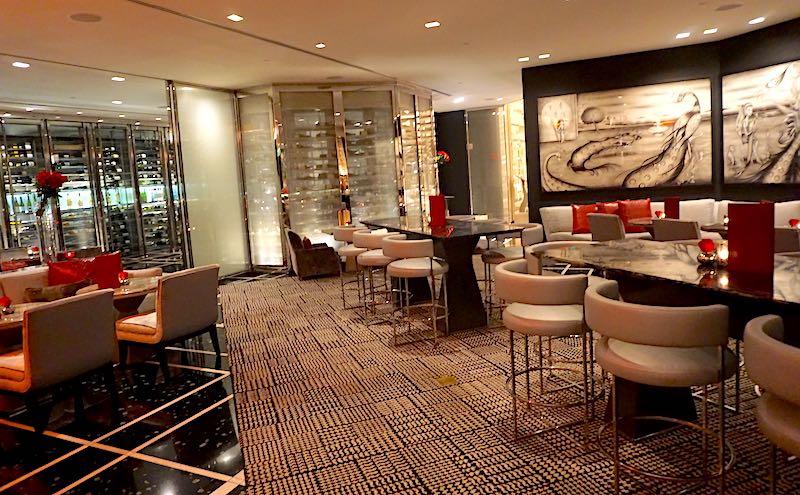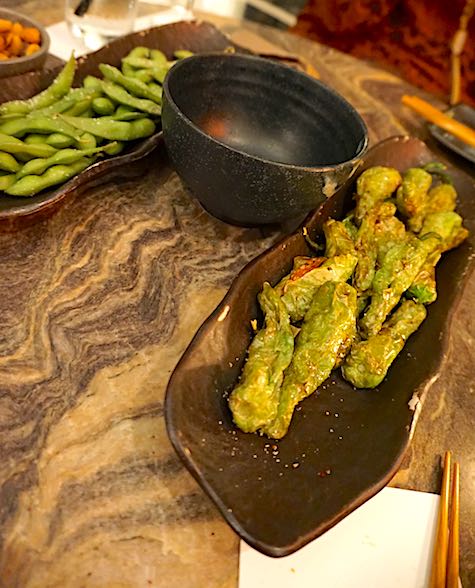 Just opened on our departure day is the hotel's breakfast, lunch, and dinner restaurant, Atlantikos, with a menu inspired by the Greek Islands.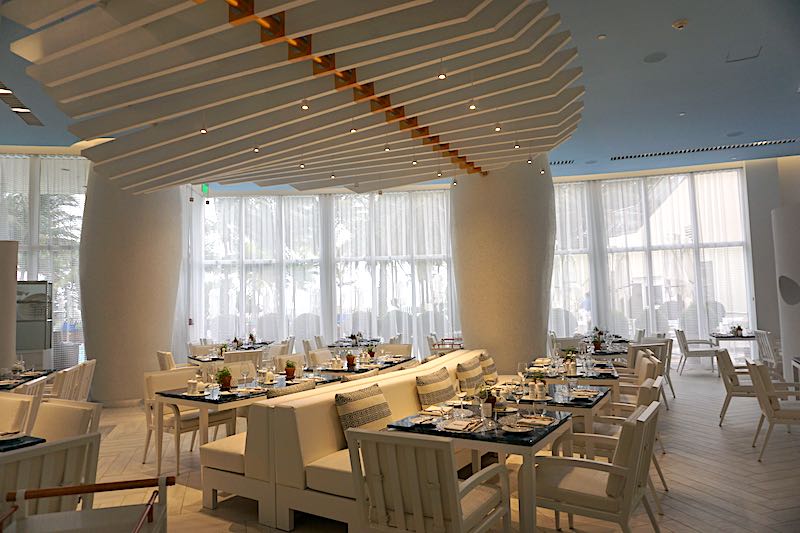 For lunch head to BH Burger Bar where gourmet burgers, Wagyu hot dogs, and, my favorite, truffle Parmesan tater tots are served in a classy yet relaxed setting.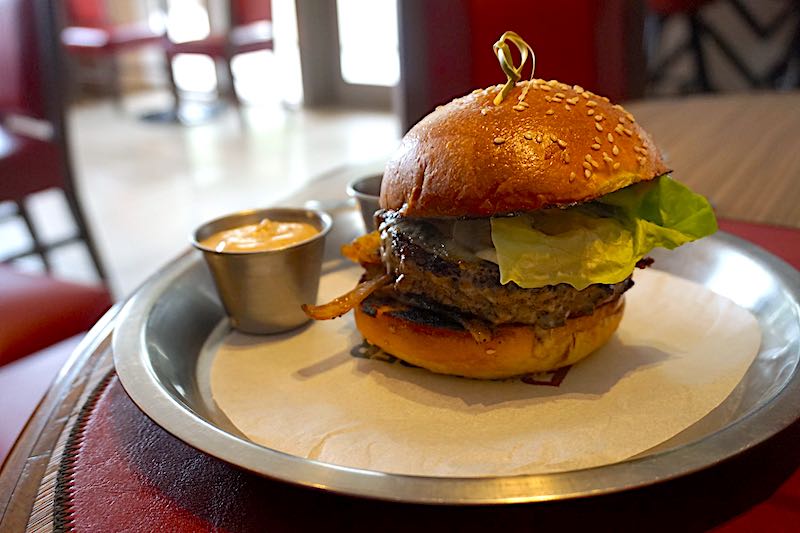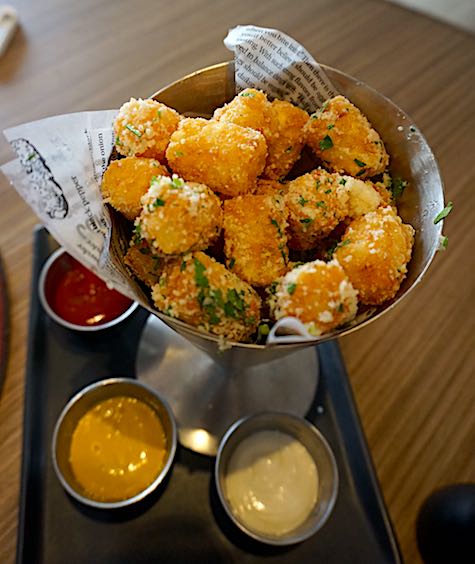 JUST FOR KIDS
And don't leave the kids behind. The St. Regis Sea Turtle Club, a day camp for children ages 4-12 year old, offers art adventures, pool and beach play, games and team building, and indoor fun for a fee.
I invite you to join me on Facebook and Twitter.
Let Us Help You in Planning an Extraordinary Luxury Vacation!
Our expert travel advisors at GSC World Travel will plan a fabulous vacation to the places I write about and more. Your luxury Travel Advisor will work with you to create the perfectly planned trip of a lifetime, making sure that nothing is left to chance.
Please submit a Consultation Request to begin.
---