A Splendid Day On the French Riviera with Jacques of Unique Tours Factory
Are you looking for a private tour away from the hoards of group tourist buses? Then Unique Tours Factory has something to offer for just about everyone. With more than 280 private tours in 20 European cities in conjunction with over 60 partner guides, their ambition is to provide their clients the very best of travel memories in the world's loveliest cities.
While docked at Villefranche during my trip aboard the new Silver Muse, I tried them for a one-day excursion. I was more than pleased with the results. In fact, it turned out to be our very favorite experience of the entire sailing. Much of that had to do with Jacques, one of Unique Tours Factory's professional guides in the French Riviera. His jaunty brown hat, winning personality, firm grasp of the history of the area, and superb expertise made for the perfect day. And the fact that it was spectacularly gorgeous weather only added to its perfection.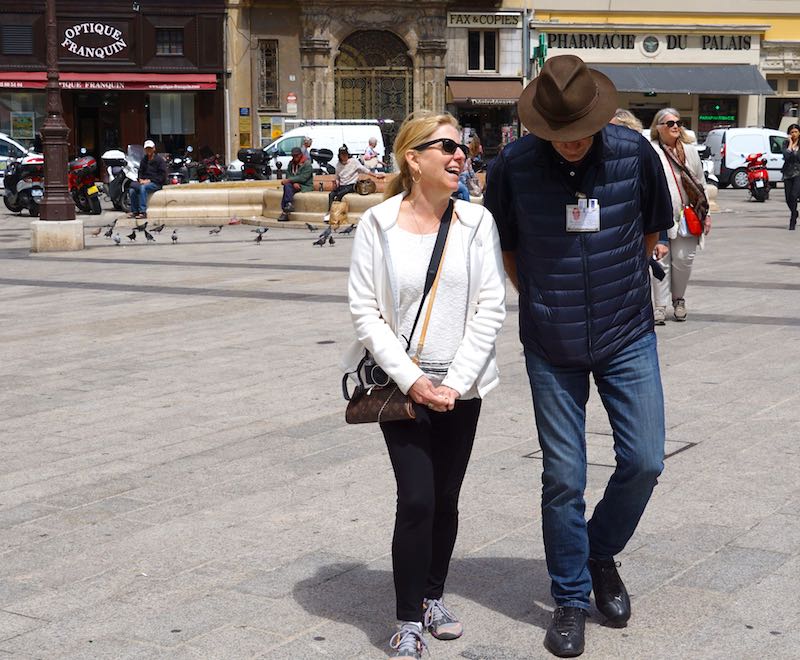 Basically following Jacques' French Riviera Sightseeing Tour with a few changes here and there (Jacques is more than flexible in the itinerary based on your interest), it was a whirlwind time, but just enough to give us the idea to head back here soon to explore more in depth.
Eze
We began our journey in Eze, a charming medieval village of narrow passages and stone streets, perched on a narrow, rocky peak overlooking the Mediterranean. Located between Nice and Monaco, it was just a hop, skip, and a jump from Villefranche, and we arrived early enough to enjoy the place without too much company. Surrounded by high walls, it's crowned with the ruins of a 12th century castle where the best views can be had for a fee.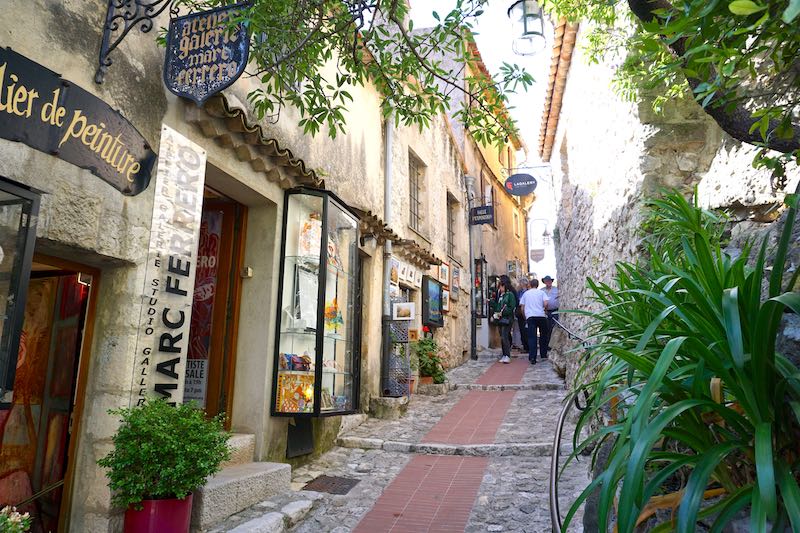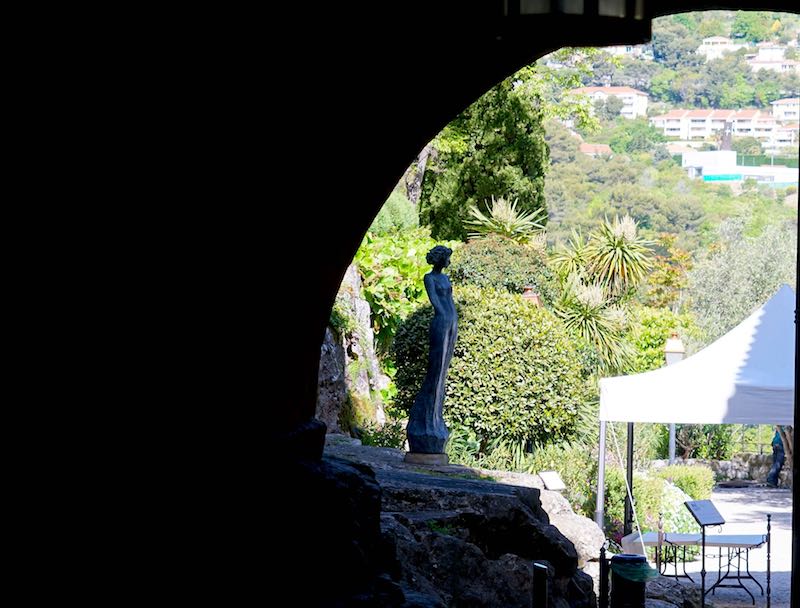 If you don't plan for lunch here then an hour's time is more than enough to explore. I was longing to enjoy the views and a meal at the 5-star Château de la Chèvre d'Or—alas, it was too early for lunch. But this is one place on my radar for a return visit.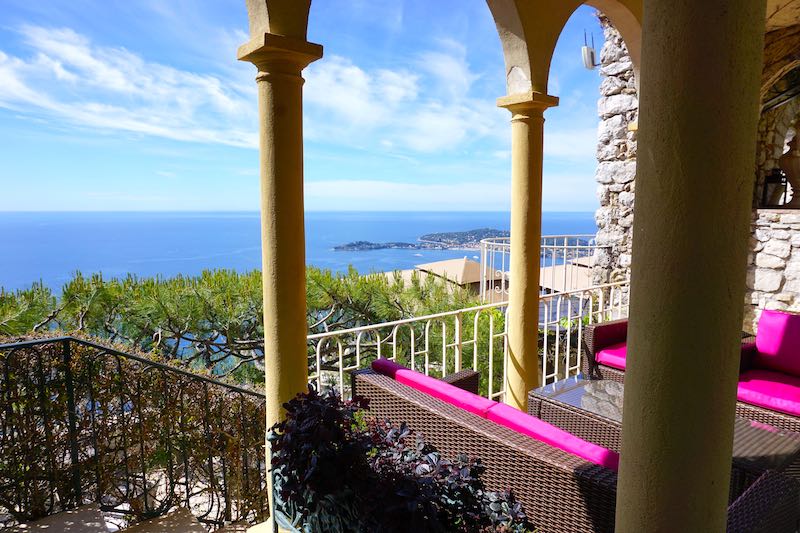 Then to Nice, with a stop at a lookout point, just below Elton John's villa, where Jacques gave us the lay of the land and the area's unique history.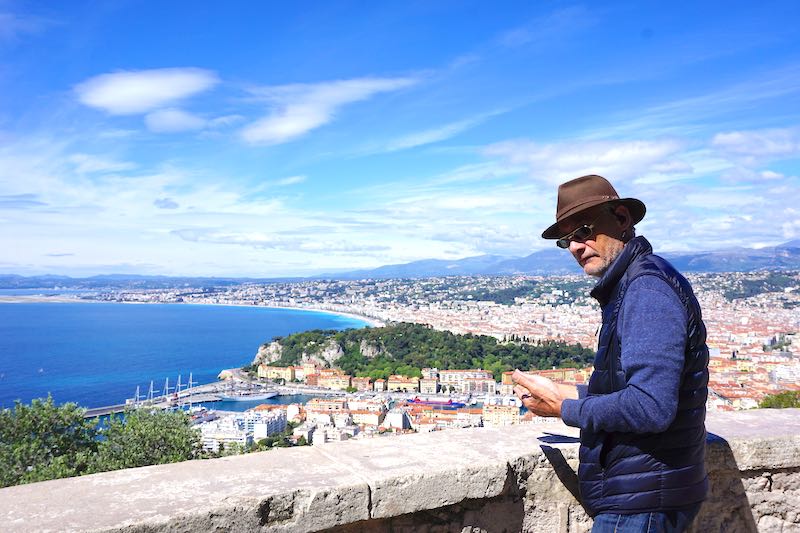 Nice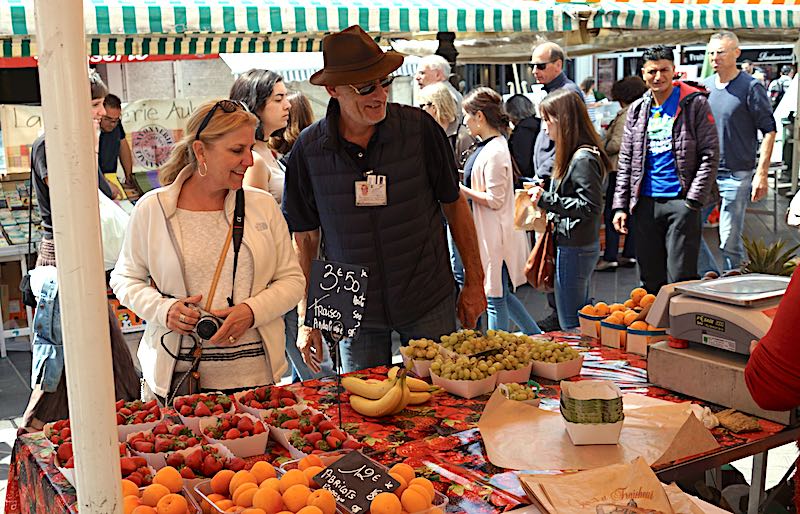 Nice is a city I didn't really expect to love so much. Jacques walked us through Old Town's charming streets with a stop at Maison Auer, a chocolatier and sweet shop in business since 1890, then over to the Nice flower and food market, after which I was sold.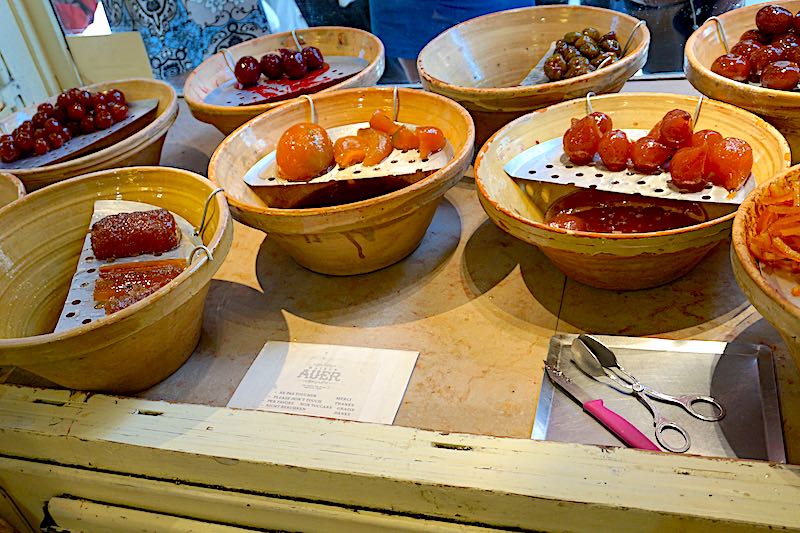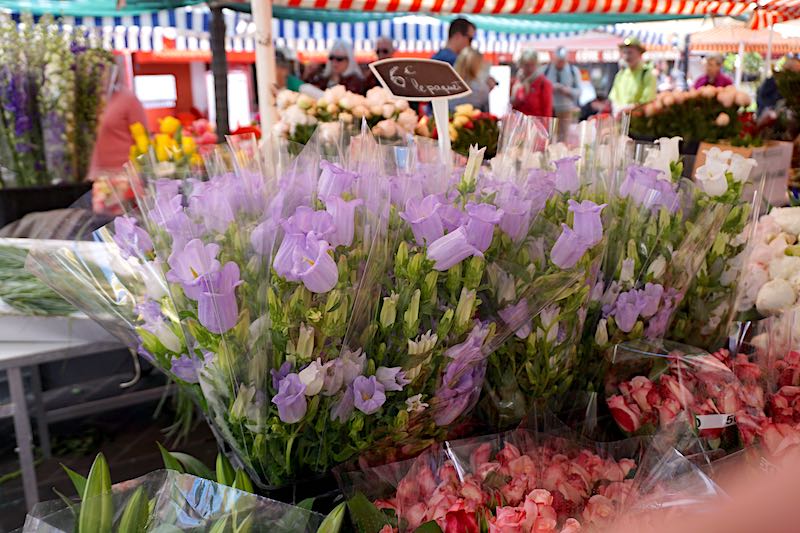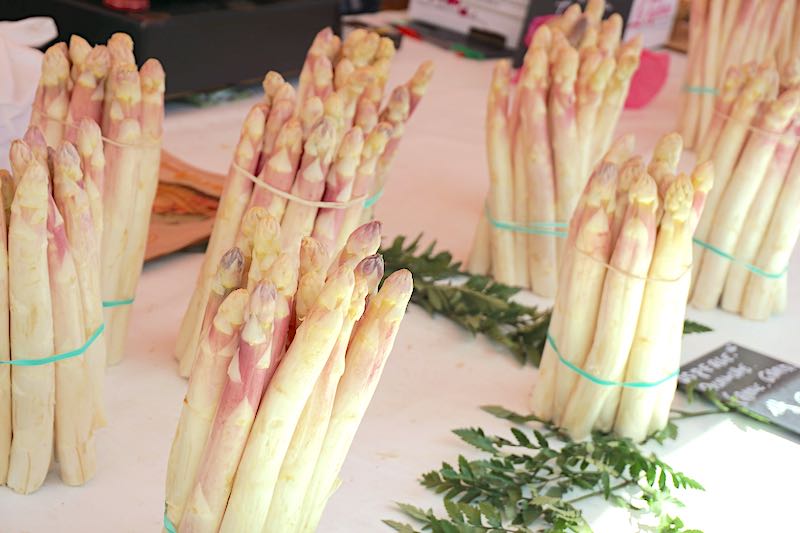 He also introduced us to a local specialty, La Socca, a delicious, giant chickpea pancake. Found at the market, this delicacy is baked in wood ovens a few blocks away and delivered by bicycle, where it's wrapped in paper and eaten on the street. We grabbed our savory cone of Socca then found a marketplace café to enjoy it with leisurely cups of café au lait.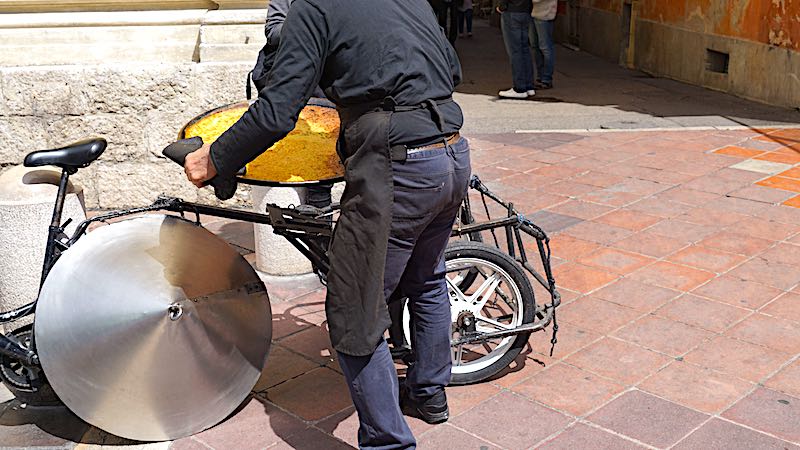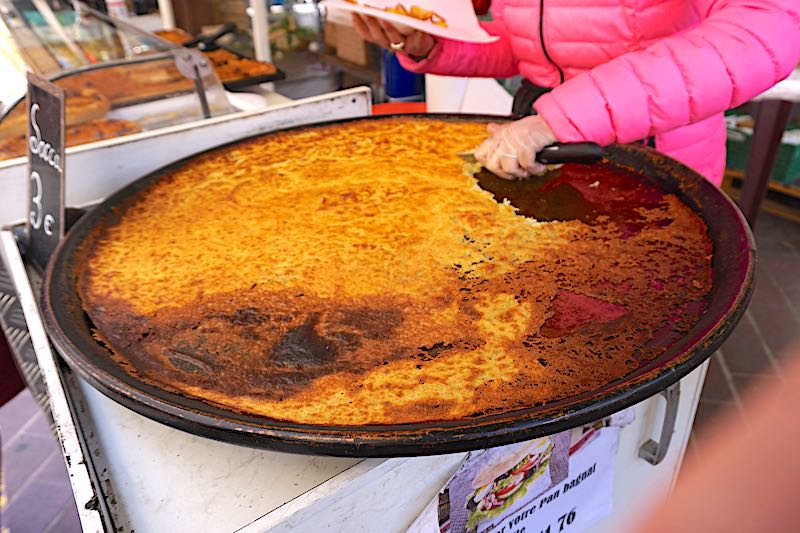 Saint-Paul-de-Vence
Our day ended in Saint-Paul-de-Vence, one of the oldest and most intact medieval towns on the French Riviera only 10km from Nice, a place where famous artists such as Chagall, Matisse, Cezanne, and Renoir lived and worked among the winding old streets.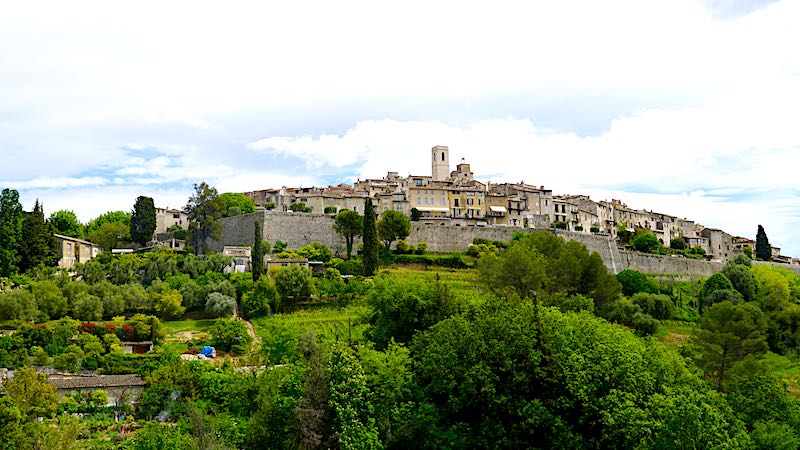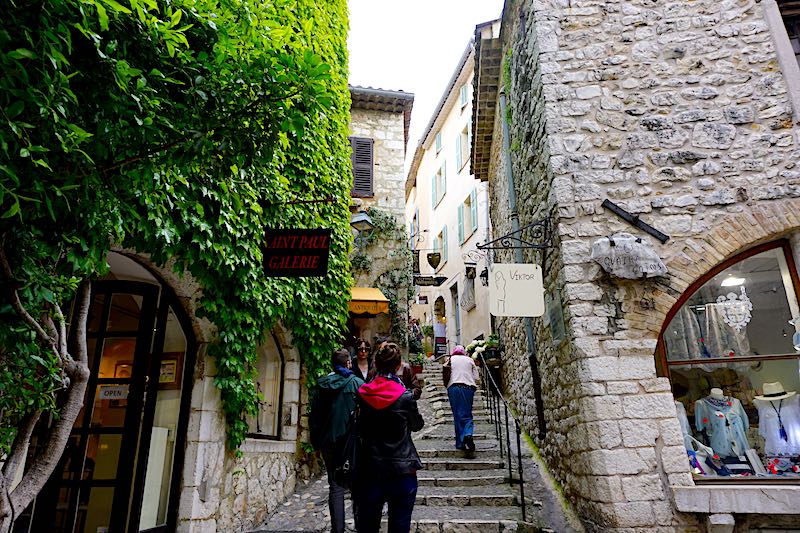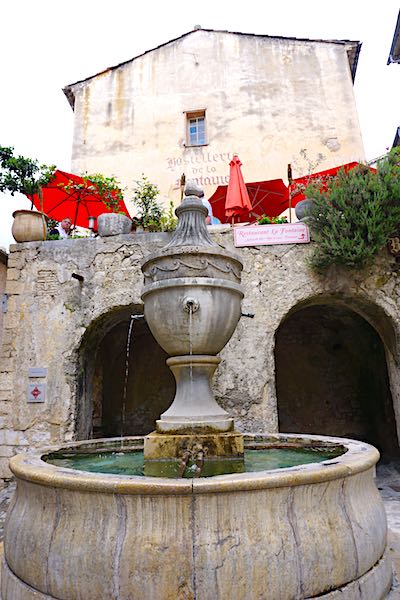 We walked atop the city walls enjoying views of the spectacular cliff face of the Baou de Saint Jeannet, much painted by the town's famous residents. While I thought Eze was the most charming of villages, this place takes the cake. Filled with art galleries and captivating restaurants, I could spend days here soaking it all up. We even got to watch a game of pétanque on our way out.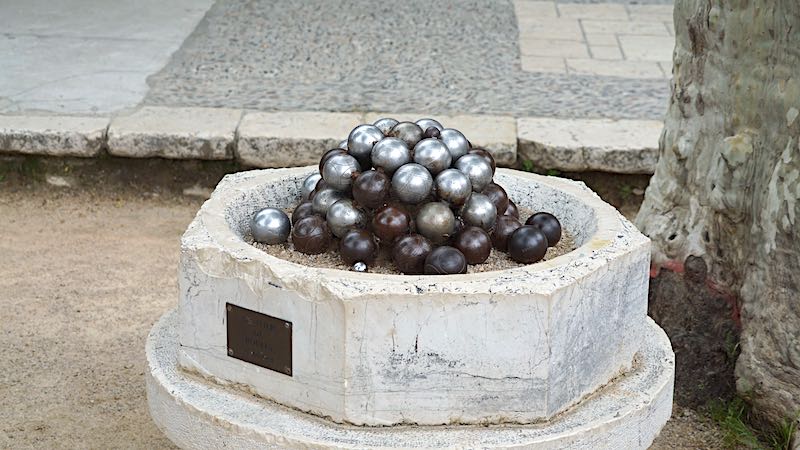 I can't tell you how important it is to visit this area in off-season. Early May timing was close to perfect timing, ahead of the Cannes Film Festival and the Monaco Grand Prix. If you insist on traveling in the height of summer or over holidays, be prepared to visit these charming spots with hoards of tourists. I'm not saying there weren't plenty during our time here, but I never felt overwhelmed by the throngs.
I appreciate how flexible Jacques was, ready at a whim to change plans according to our wishes, to suit our needs. Now given I write about luxury experiences, don't expect to be driven around in a Mercedes but a later model minivan instead. And, Jacques does like to enjoy a fragrant cigar in his free time while you are off exploring, just in case that is an issue. What I do know is that you can expect one of the most knowledgeable and personable guides around and a day you will never forget.
I'm already planning on how soon we can get back here for a longer stay. I'm checking around for private French lessons, have already ordered a book on French history from Amazon, and, for sure, Jacques will be who we call upon to show us the area in more depth on our return.
For more insight check out Unique Tours Factory blog updated weekly here for exciting travel articles, news about their latest tours, and loads of great travel ideas.
And please, don't just take my word for it. Read about the many meaningful experiences enjoyed by other clients at Unique Tours Factory Client Reviews.
---