South Africa Adventure Part II, Singita Lebombo Lodge
Nothing could prepare me for my first Singita experience at Lebombo Lodge, a life-changing experience. It was all that I hoped it to be . . . gorgeous, unspoiled, peaceful, and don't even get me started on the amazing staff. Since Singita's first lodge, Singita Ebony Lodge, opened in 1993, Singita's commitment to the sustainability of each of their properties is built upon three core principles: wildlife conservation, eco-friendly tourism, and community support. These properties represent some of the most pristine wilderness areas on the continent, and once you've experienced Singita, it's downright addictive.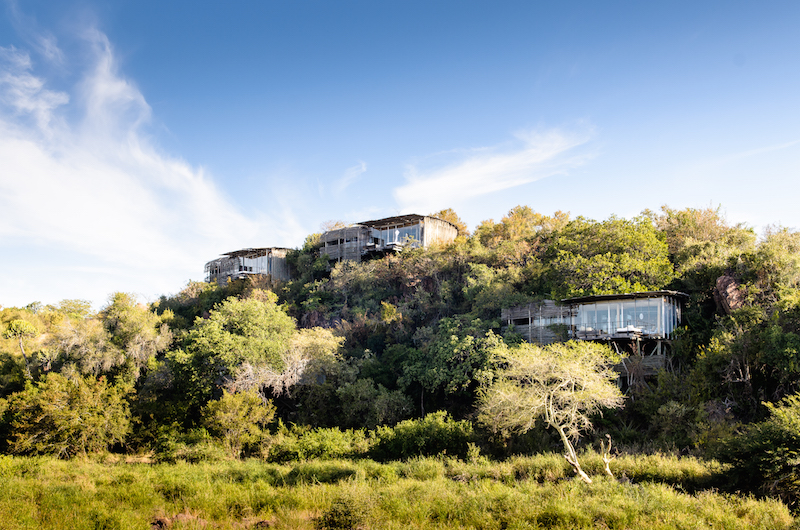 Singita Lebombo, a private reserve perched alongside the cliff above the Nwanetsi River in the Eastern reaches of Krueger National Park, offers 15 one- and two-bedroom suites, individual units with loads of privacy.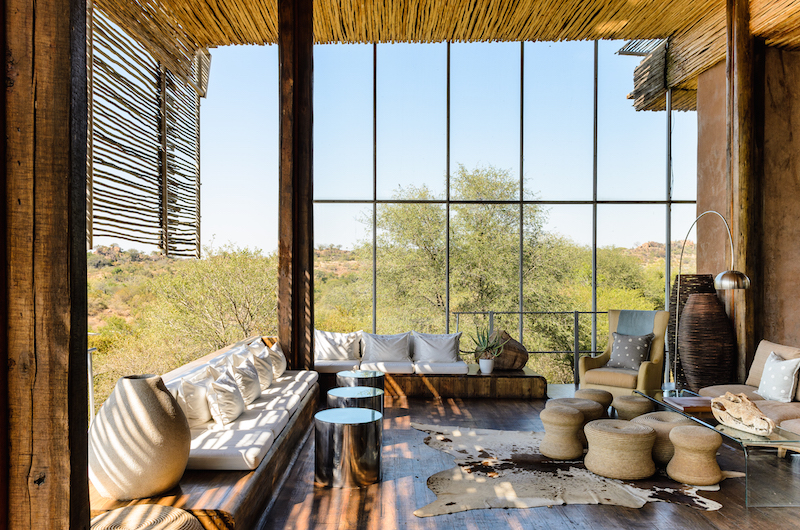 Arrival
You'll be met on arrival in the lodge's open-air bar/lounge area, where many a blissful hour will be spent throughout your stay. This is the meet-up area prior to game drives where a light breakfast is served in the early morning (don't worry—a huge breakfast is awaiting you after your morning drive) and again before the evening drive where tea is served. We loved being here each night prior to dinner ensconced in one of the cushy seating areas, the breeze blowing in off the river.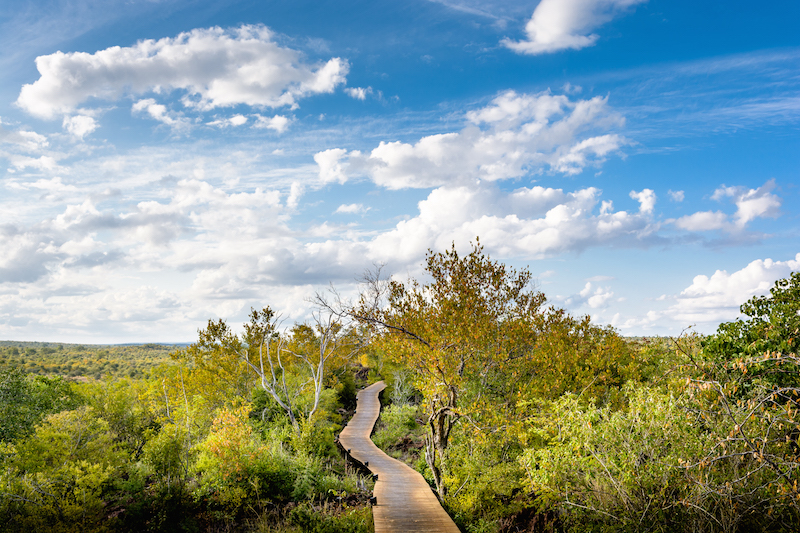 What's Included?
All is included here—meals and beverages (excluding French champagne), snacks, twice daily game drives, roundtrip transfers from the Satara airstrip, even laundry.
Your Suite
Walk the boardwalk to your spacious, exceptional suite, contemporary in some ways and rustic in others, composed of wood, steel, and glass intermixed with organic materials. Stunning really and, believe or not, suites here have been renovated since our stay, but as of yet no photos to post of the new look. All have a view of the river from walls of glass and the sound of hippos in the distance. You'll find a king bed with mosquito draping, large desk, seating area, and open bath with soaker tub and outdoor shower surrounded by thatching. A minibar is stocked with complimentary goodies.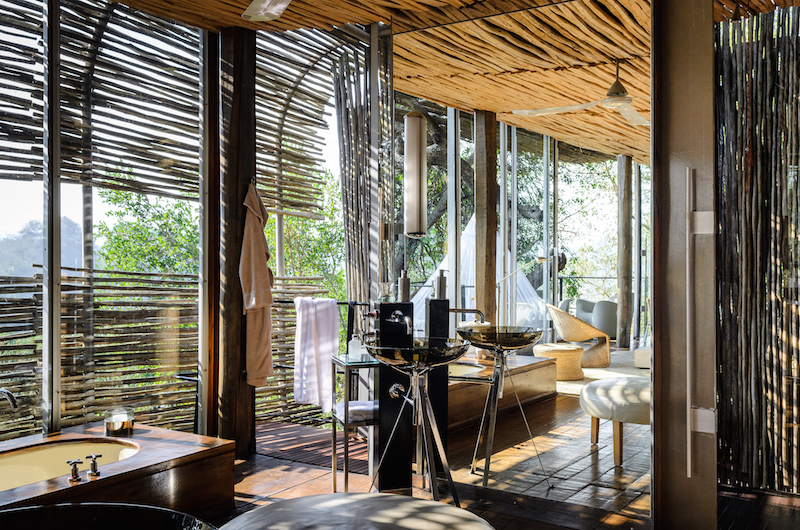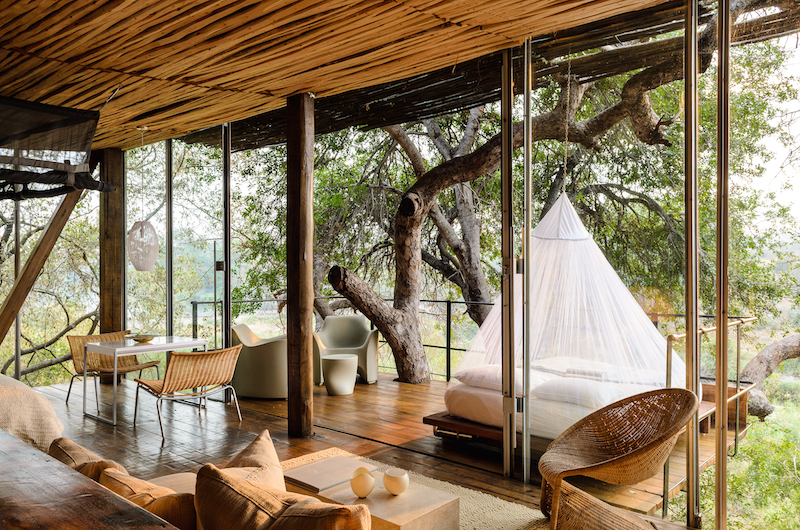 Be sure to ask to have your elevated deck's outdoor bed set up with mosquito netting for a sleep out under the stars (don't worry, there's a bed for you inside as well!).
Activities and Wildlife Galore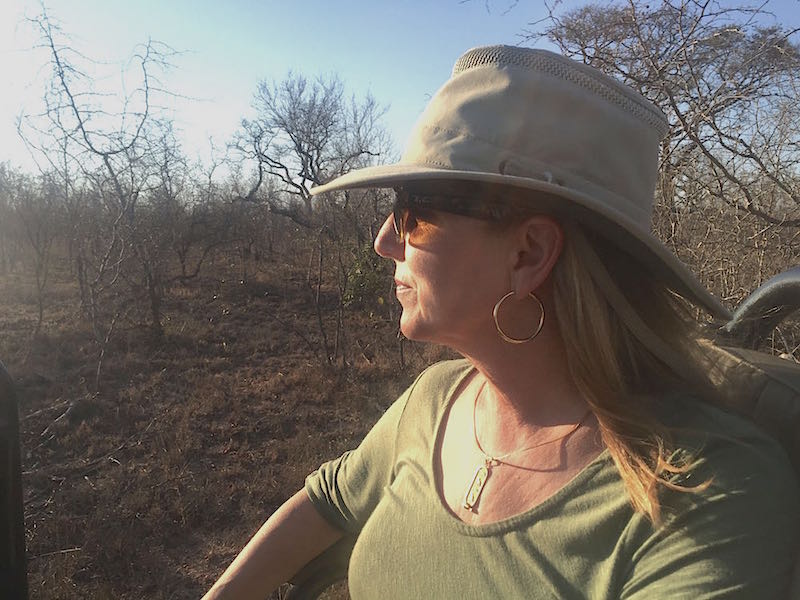 Game drives go out with a maximum of six guests in state-of-the-art Land Rovers including both a tracker and a guide, and, because this is such a large reserve (33,000 acres), you will rarely see another vehicle.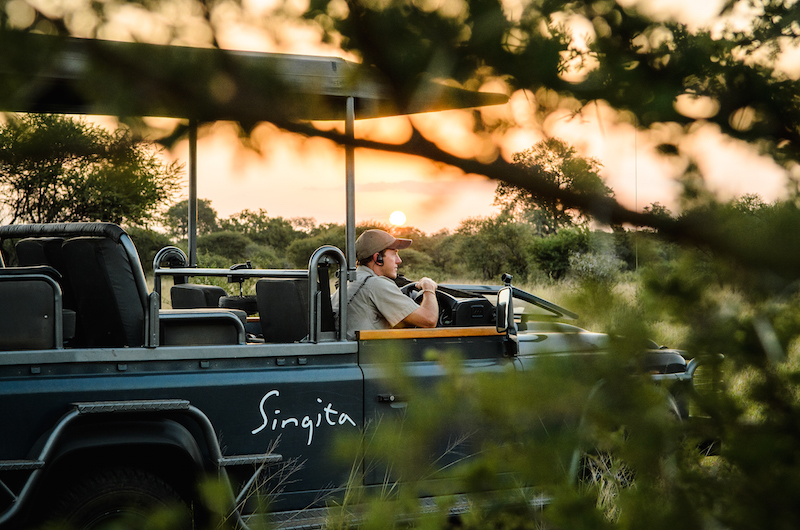 Rocky outcroppings and miles and miles of bush, drives here are tops, and you'll be amazed by how much wildlife you see. In just our first two drives we spotted the Big 5 plus so much more.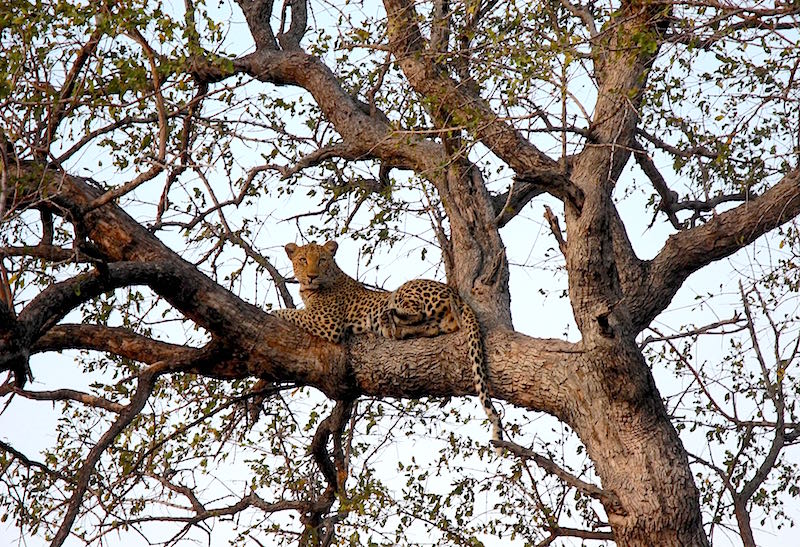 Right off the bat our first big find was a leopard. We met up with her again the next day and continued, over the next few days, to see elephant, white rhino, a pride of lions, giraffe, water buffalo, even black rhinos, which are a rarity (we took off crashing through the bush to chase after them—talk about exhilarating).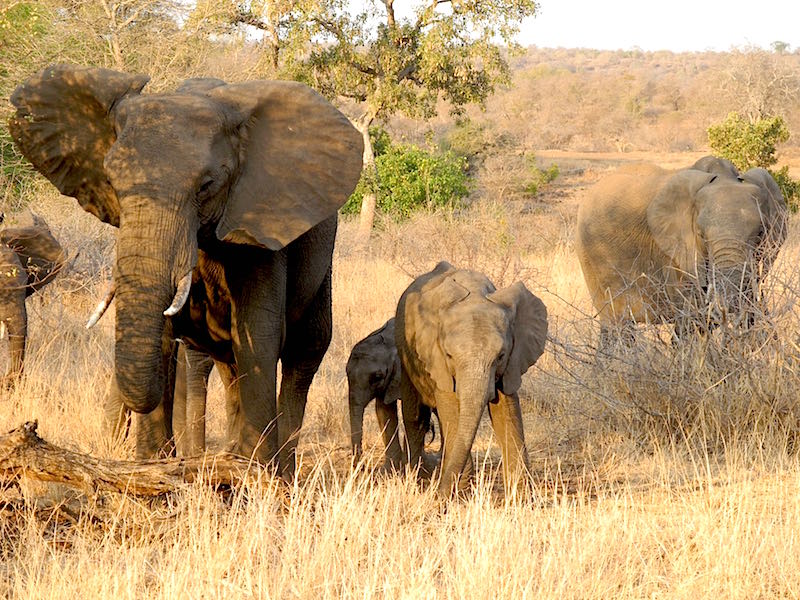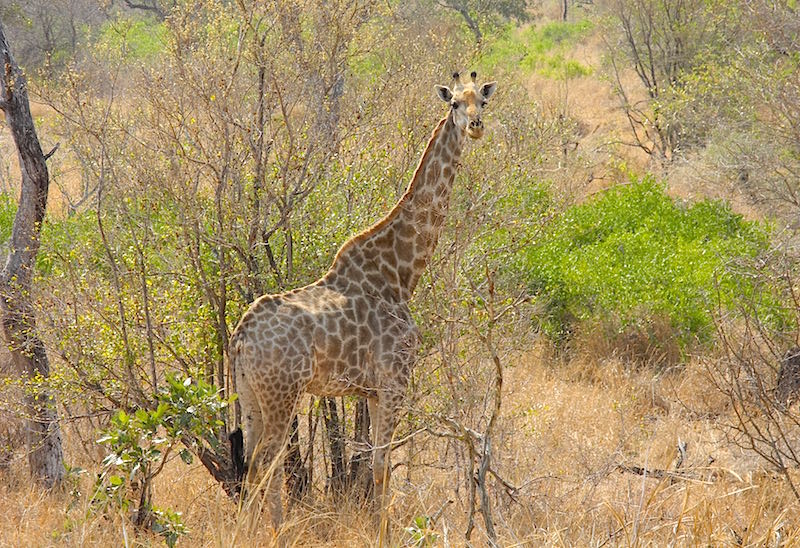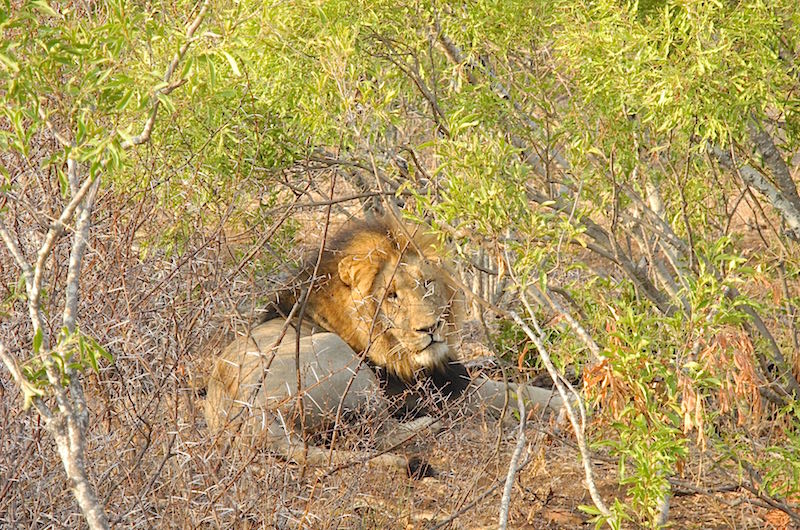 This along with exotic birds, alligators, hippos, a wide variety of antelope, hyenas, zebra, and more. The only animal that eluded us at both Singita Lodges was the cheetah. What better reason to return? Either that or for the great sundowners of cocktails and snacks each evening in the bush.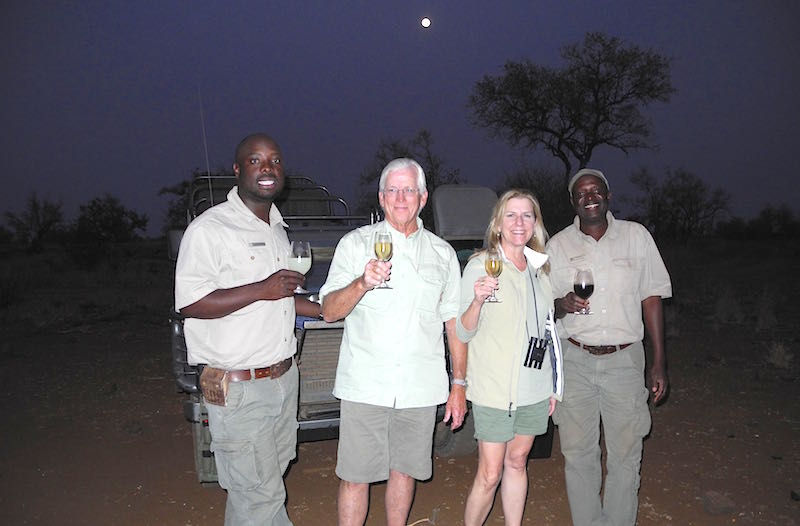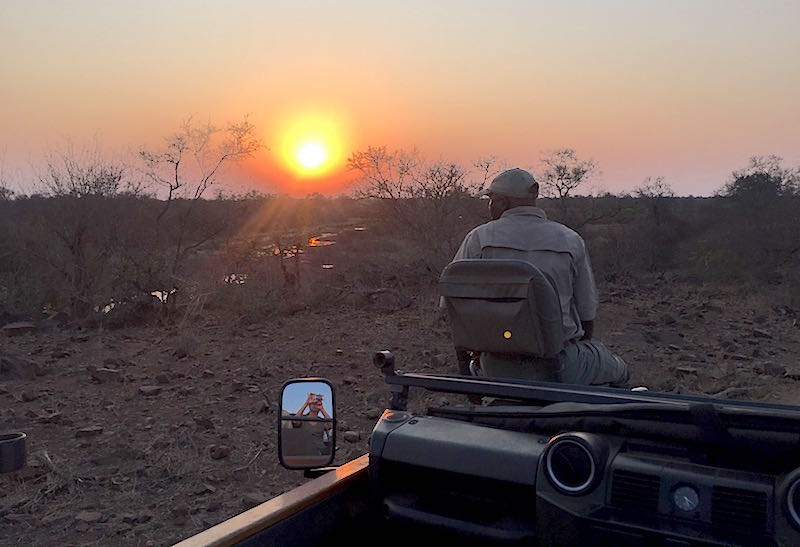 Morning tea can also be exciting in the bush. One day we had tea just across a watering hole from a herd of elephants. Truly extraordinary!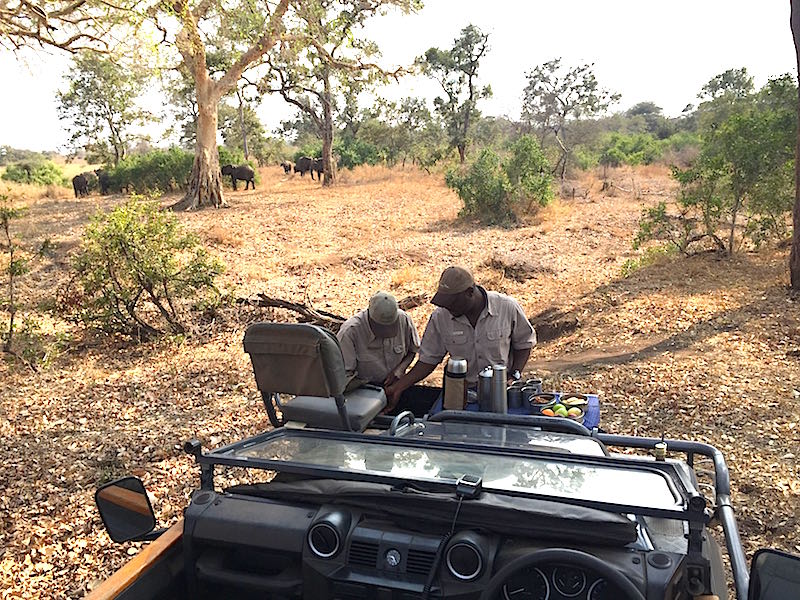 What surprised me the most is how very close you get to the animals. These wildlife photos were NOT taken with a telephoto lens or even much of a zoom. Our top-notch guide, Solomon, and tracker, Exon, impressed upon us that your protection is the vehicle—even though its open-air, the animals know that it's out of bounds. If you are interested in an on-foot tracking experience just let your guide know, and they will arrange a time for you to do so in-between the morning and evening drives. And one of the perks of staying here is that the reserve is just for Singita guests so you won't see other properties' trucks except for Lebombo's sister lodge, Singita Sweni, located just a 10-minute walk away.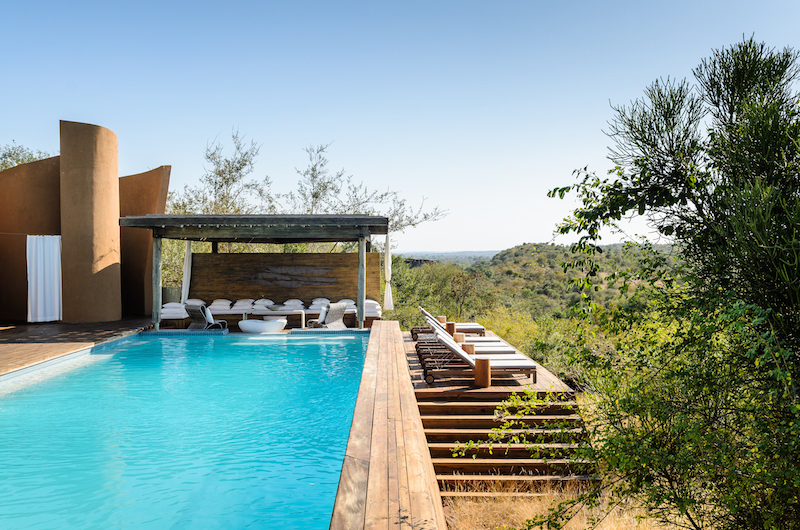 Atmospheric Dining and Fine Wine
The restaurant fronts the lap-length swimming pool set high above the river, and, if the weather is balmy, candlelit tables are set up for dinner around the pool. Meals are delicious and healthy and the wait staff extraordinarily friendly.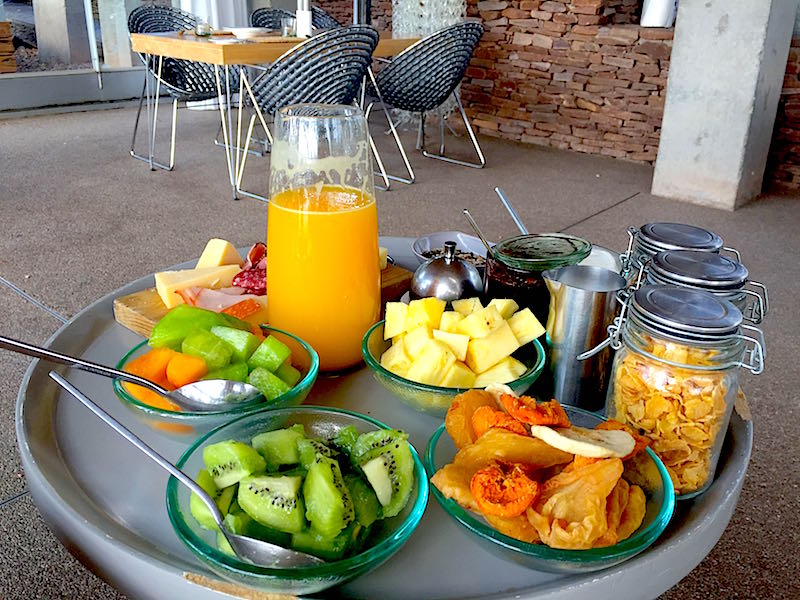 Believe me when I say that before you leave you will have made a new friend for life. I'll never forget Roger here at Lebombo and Gift (don't you just love her name?) later at Singita Boulders.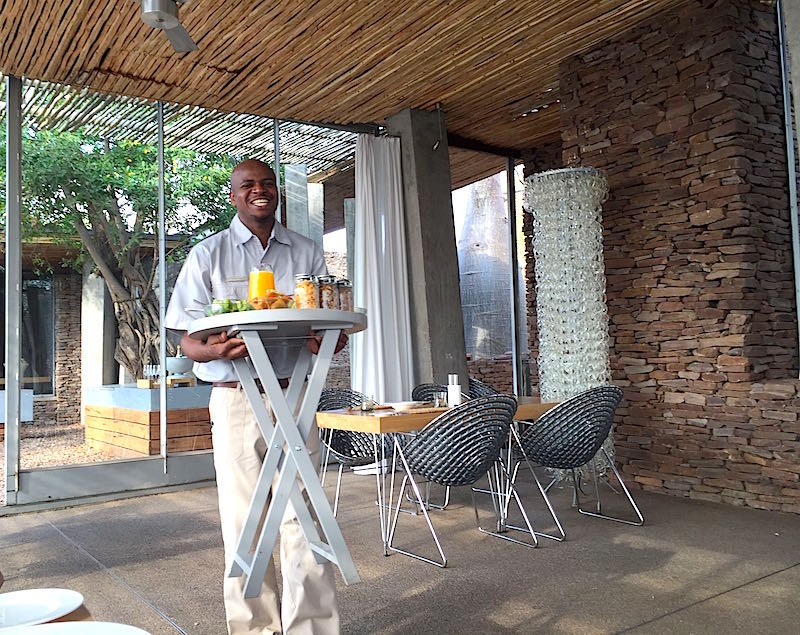 Always ask to check out the wine cellar at Singita Lodges, each fascinating, each different from one another, with an amazing collection of Reserve, Limited, and Rare wines. Personalized wine tasting can be arranged in the cellar—just ask. And at least once a week a group wine tasting is offered in the lounge before dinner.
You had better hope you are around for dinner in the bush happening twice a week. It's a bit of a surprise when you are driven from your evening game drive straight to dinner in the middle of nowhere. Your guide is your host for the evening, and the staff is all in attendance with a marvelous cookout prepared. No roughing it here—you'll dine on white tablecloths surrounded by candles and fine wine with musical entertainment provided by staff members. Phenomenal!
Everything Else
A small yet lovely spa, located between the two lodges, uses a holistic approach and Dermalogica products, the same as what you'll find in your suite. I was immediately hooked on the face wash and body lotion and proceeded to order more for myself when I returned home.
Next to the spa is a fitness room as well as a fabulous boutique where we made most of our South African purchases. They were expertly shipped to our home and we treasure our purchased made here. The selection is outstanding and we never saw a place with better choices for the rest of our stay in South Africa.
Internet is complimentary but spotty, but honestly, do you really want to be totally connected in these surroundings? And don't expect a TV in your suite because you won't find one. It's nothing but peace and quite here except for the call of the wild.
Our time here ended too quickly but we were excited to head to a second Singta Lodge, Boulders. More to come in Part III of this series, Singita Boulders Lodge.
I invite you to join me on Facebook and Twitter.
Let Us Help You in Planning an Extraordinary Luxury Vacation!
Our expert travel advisors at GSC World Travel will plan a fabulous vacation to the places I write about and more. Your luxury Travel Advisor will work with you to create the perfectly planned trip of a lifetime, making sure that nothing is left to chance.
Please submit a Consultation Request to begin.
---