Silver Muse: Wine and Dine
Signature dining is a big deal on the Silver Muse, particularly since there is no main dining room to speak of. So do your homework (or have your travel advisor do it for you) and make nightly dining reservations before your cruise begins. Those that neglect to pre-plan might be waitlisted for the more coveted dining spots.
Overall, the cuisine on the Silver Muse is delectably distinctive. You really can't go wrong with any of the restaurants, but some stand out above the others such as Indochine and La Terraza, neither of which require a surcharge. Dress code, strangely enough, is according to restaurant with the two formal options being Atlantide and La Dame.
Atlantide
Atlantide, exclusive to Silver Muse, is a masculine setting in a dimly lit dining room with a seafood centric menu as well as the addition of traditional steaks and chops. While I found the food good, it just wasn't great with overcooked steaks and tough lamb chops (the moral of the story is to perhaps stick to the seafood here?), and the service was excruciatingly slow. I expected more out of this much touted restaurant, particularly since I felt it was replacing the much-missed Main Dining Restaurant.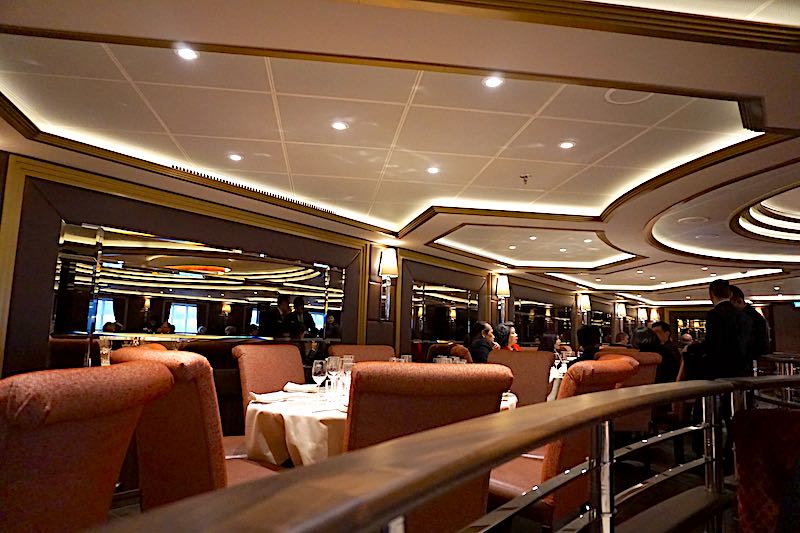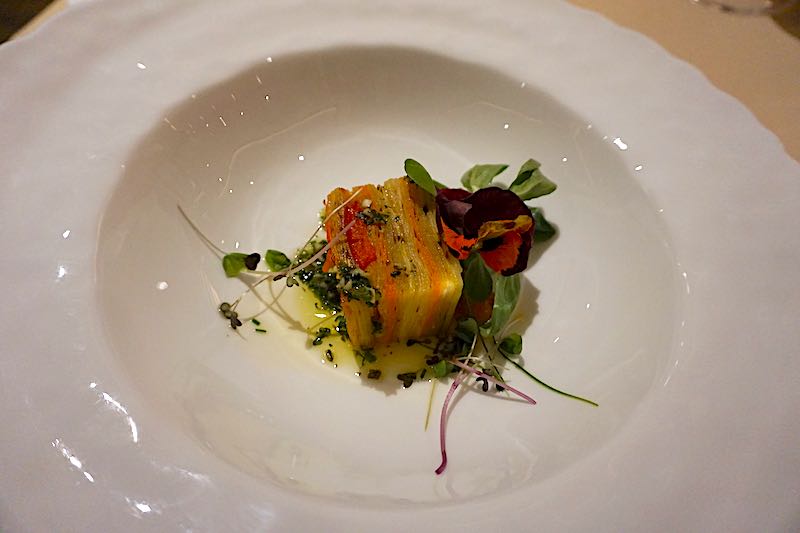 Atlantide vegetarian potato and zucchini gratin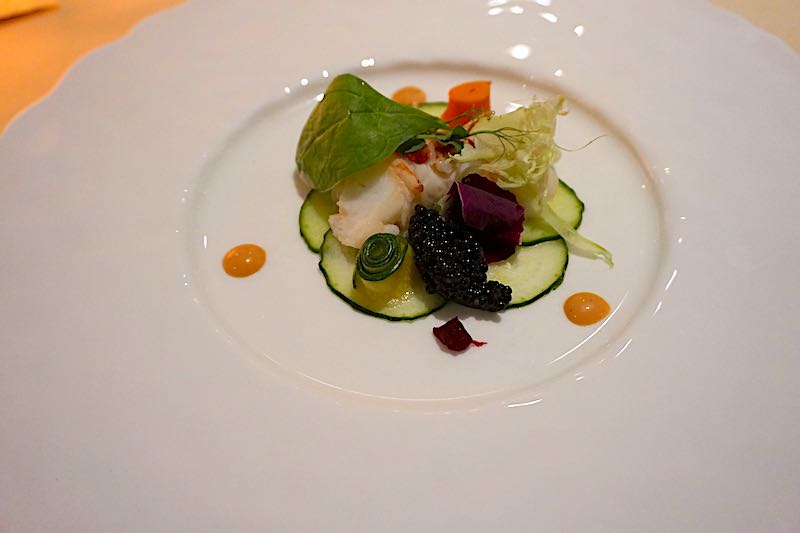 Atlantide lobster salad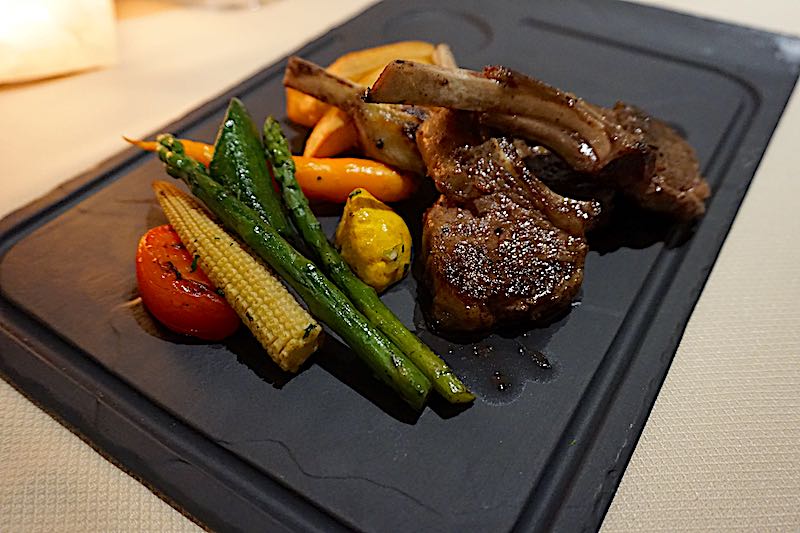 Atlantide grilled lamb chops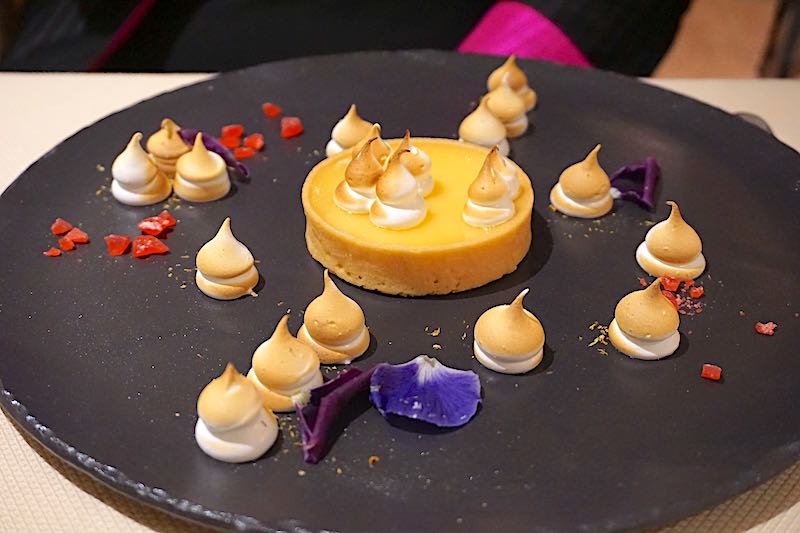 Atlantide lemon meringue pie
La Dame
A replica of Le Champagne found on the other Silversea ships with pretty much the same menu and decor. Not sure why we didn't dine here even for one night during the cruise, but I know from past experience on the other ships it is worth the $60 per person surcharge.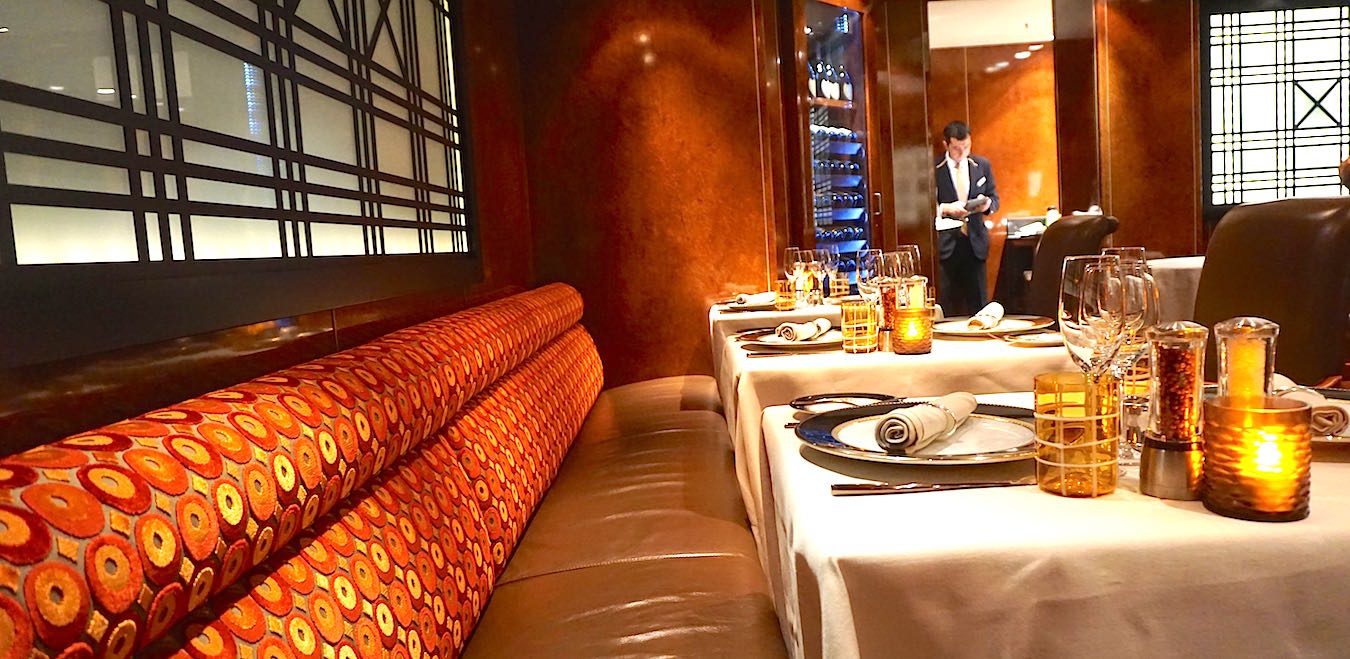 La Terraza
A standard across Silversea, La Terraza brings superb Italian cuisine to guests each evening. There are so many scrumptious choices on the menu that it can sometimes be difficult to choose, so probably best to plan on several nights here to fully enjoy the varied menu.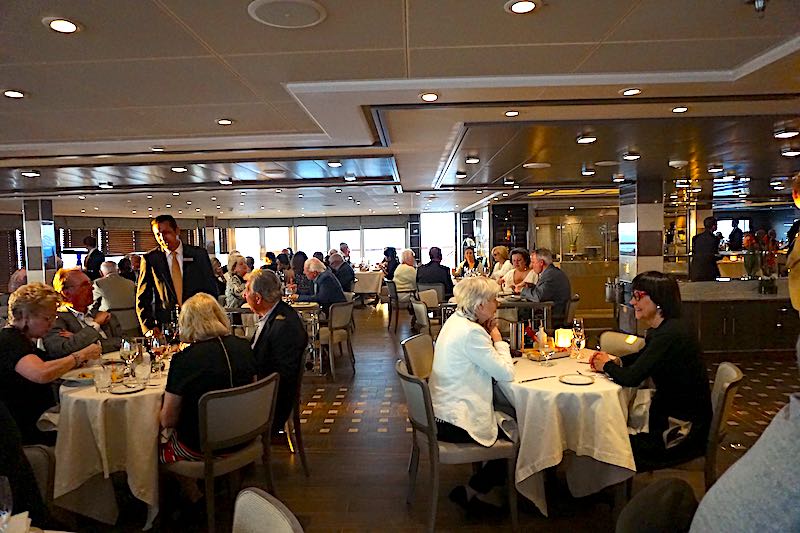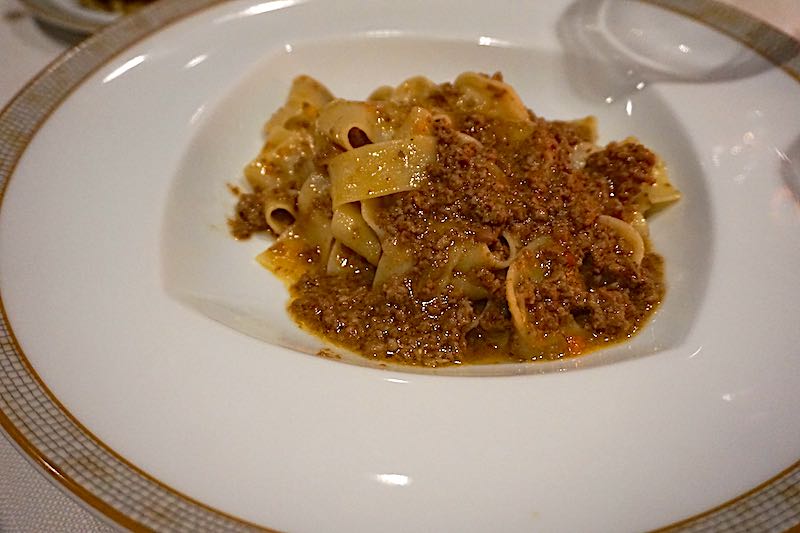 La Terraza pappardelle pasta with duck ragout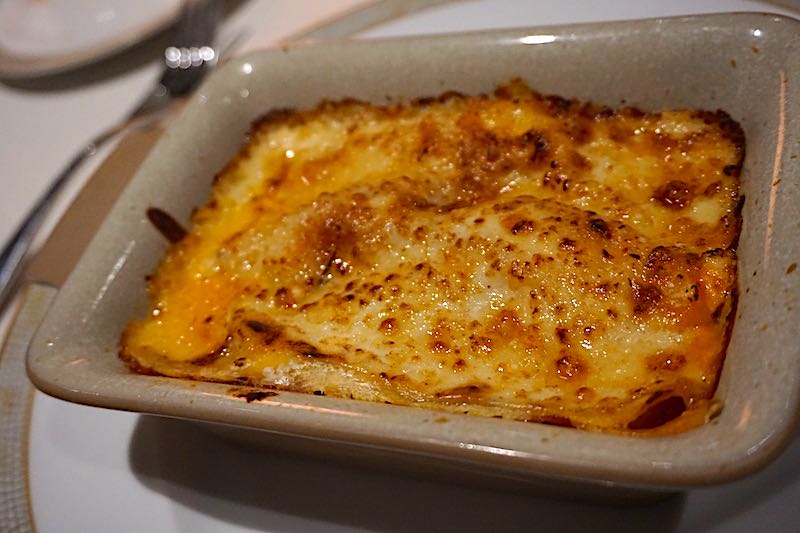 La Terraza vegetable lasagna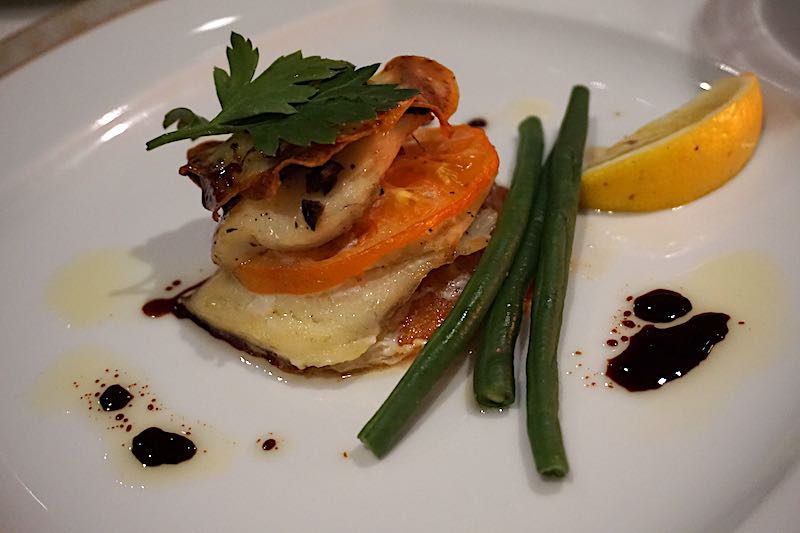 La Terraza turbot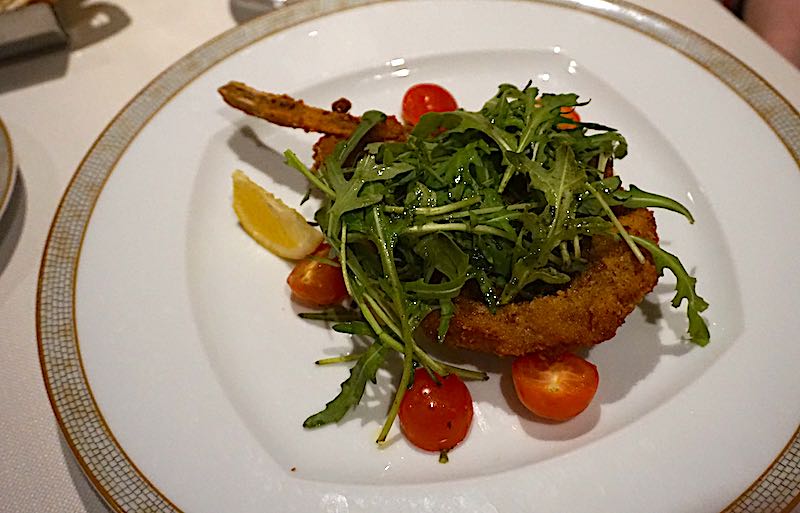 La Terraza veal Milanese
Indochine
My particular favorite onboard, this spot offers Asian food in a contemporary and quite lovely setting. I'm a fool for great Indian, Vietnamese, and Thai food, so this place certainly fit the bill, so much so that we dined here five nights during the 14-day cruise. The decor is one of the most beautiful onboard with tones of sea blue and brown, glossy black tables and Asian screens, even a giant communal table perfect for a large group. Two musts: the Thai lemongrass beef and the Indian potato palak.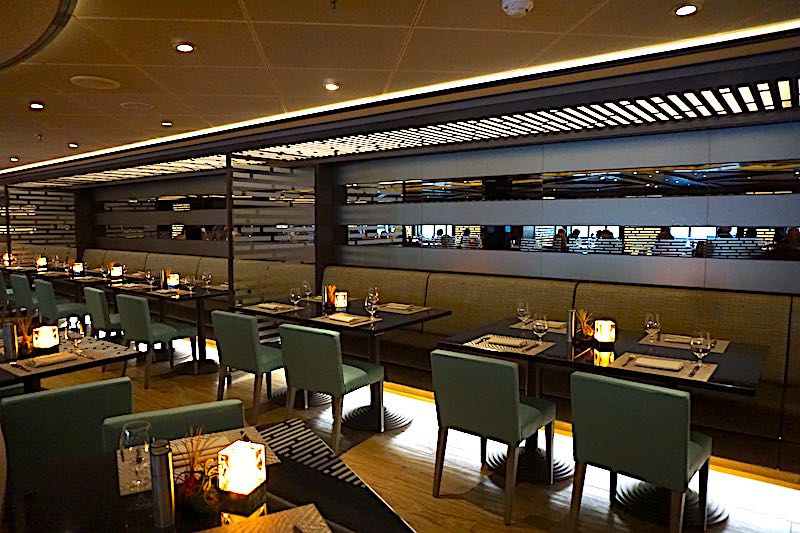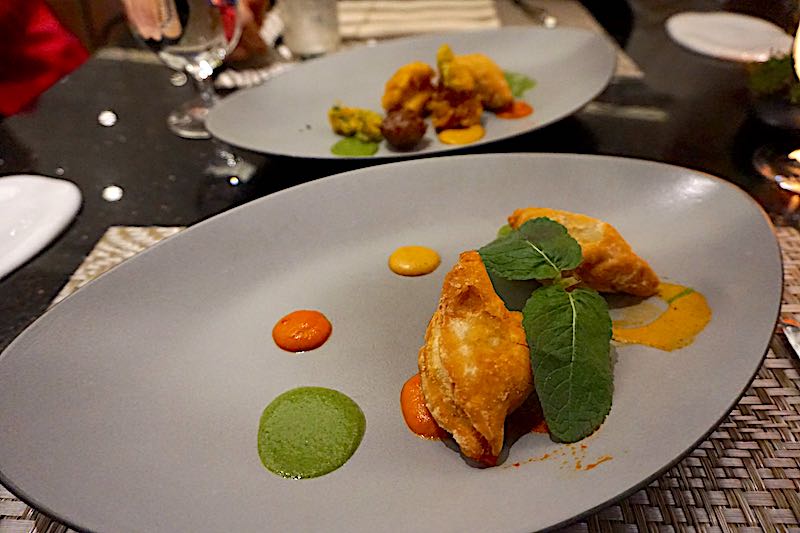 Indochine samosa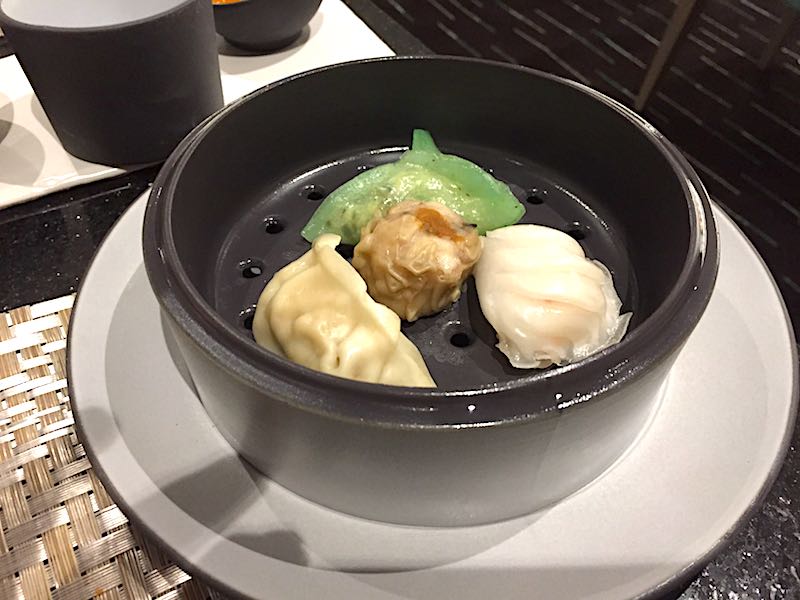 Indochine dim sum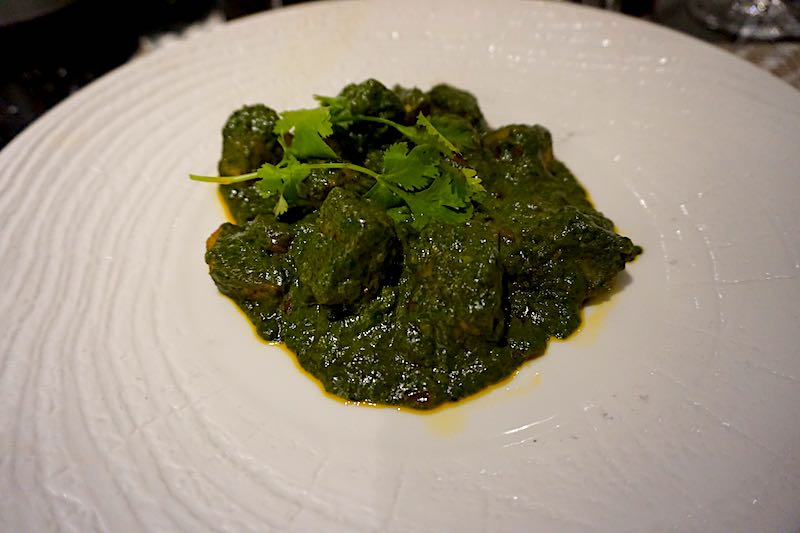 Indochine aloo palak

Indochine lemongrass beef
Silver Note
Now for my favorite entertainment that just happens to include dinner, the Silver Note features Peruvian fusion cuisine and a jazz/cabaret style show. Favorites include a vegan grains and lentil dish consisting of a mix of faro, quinoa, spelt, wild rice, black rice and mushrooms; seabass ceviche; a poached and buttered lobster tail; and duck breast in a fruit sauce.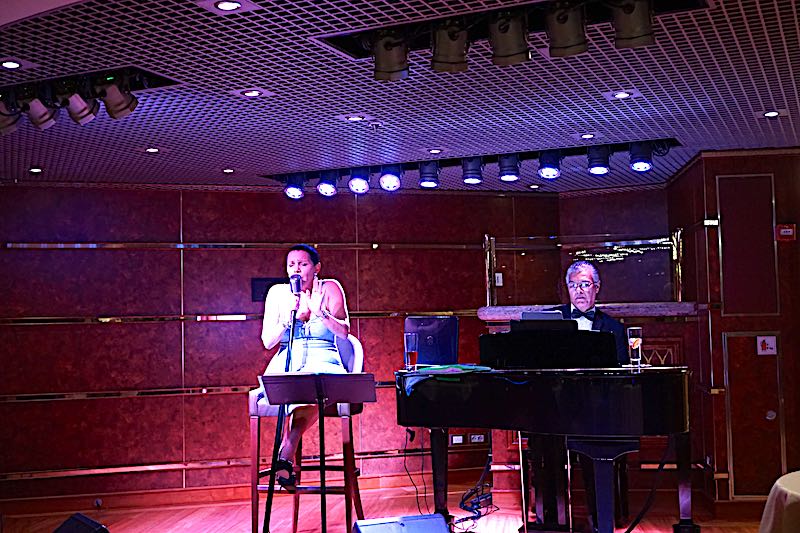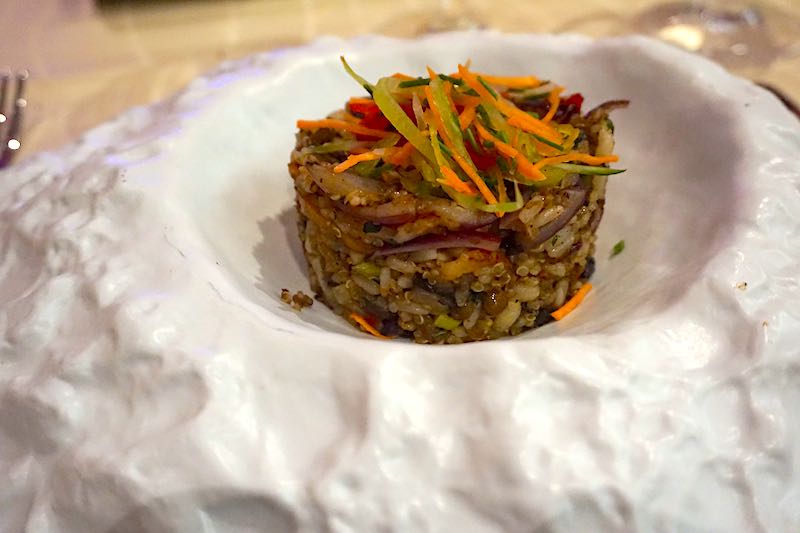 Silver Note "cereal"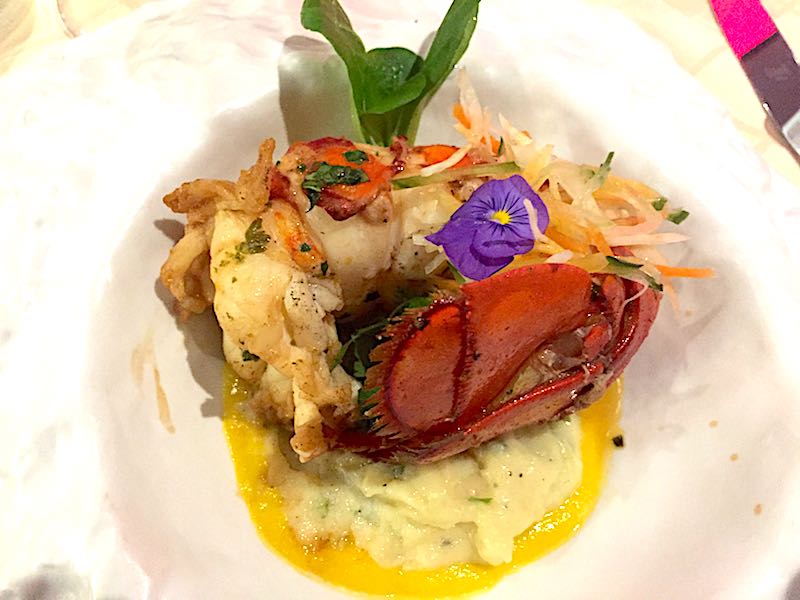 Silver Note butter-poached lobster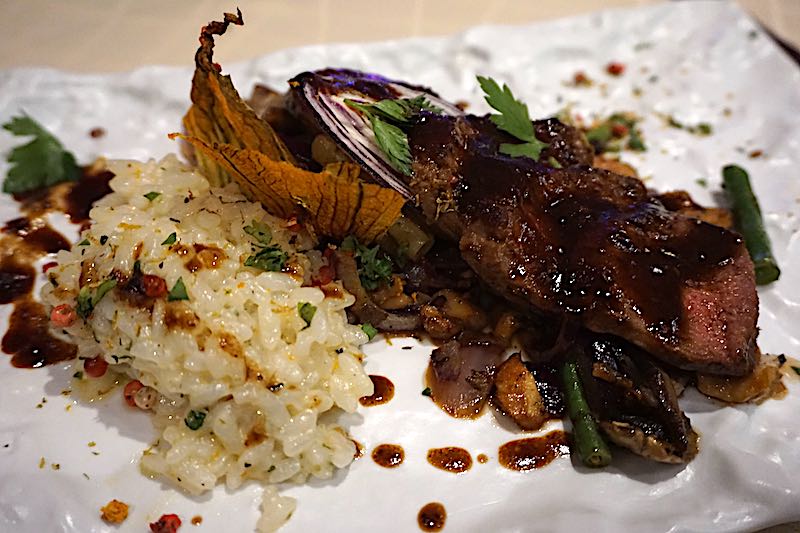 Silver Note roasted duck breast with plums and blueberry gastrique
Kaiseki
Featured here is Japanese teppanyaki-style dining with quite a few dramatics to boot, so ask on arrival for a seat ringside around the chef station for the best view of the happenings. Bring along a camera to take a few snaps of the show put on by Chef Edmund, who came to the ship from Nobu in Manila—think egg tossing into the chef's hat and wild knife tricks. I know lobster is a bit of cliche on cruise ships, but you must order it here where the Asian twist makes it the best dish to try. End with the restaurant's signature tempura ice cream for dessert. $60 per person surcharge. At lunch sushi is on offer for no fee.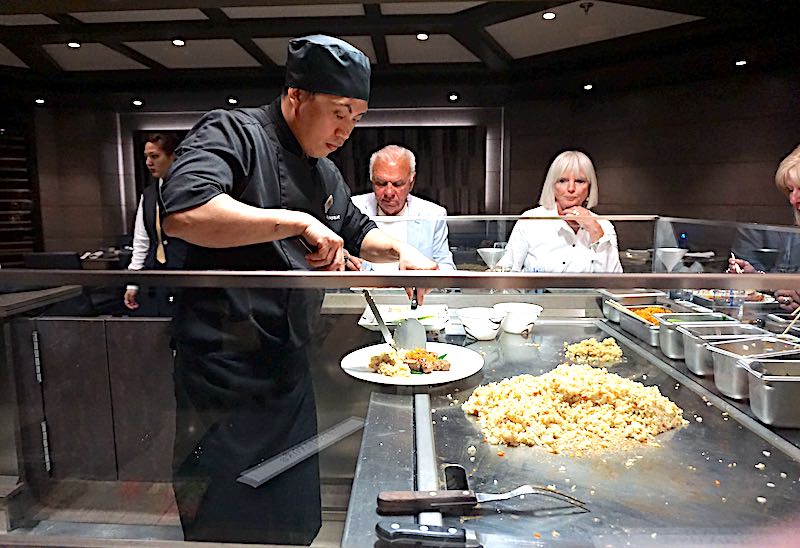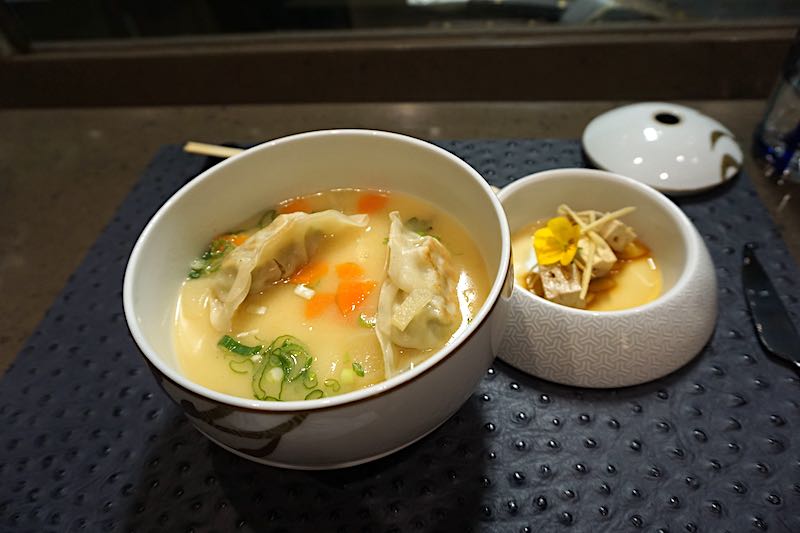 Kaiseki Vegetable Gyoza with Miso Broth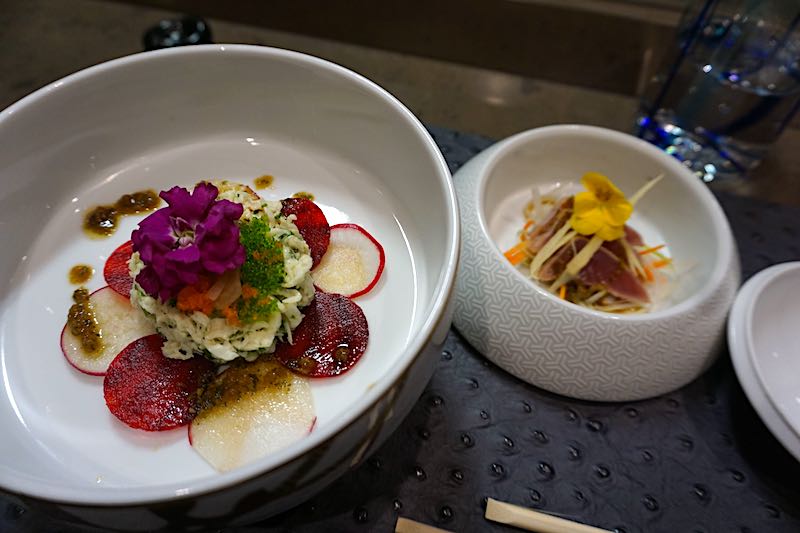 Teppan Snowcrab Delights and Saku tuna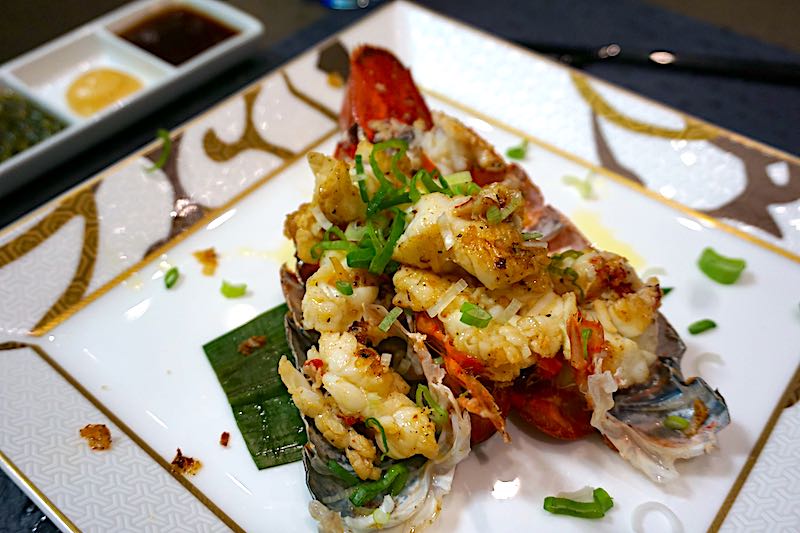 Kaiseki Butterfly Lobster with soya sauce and mustard dip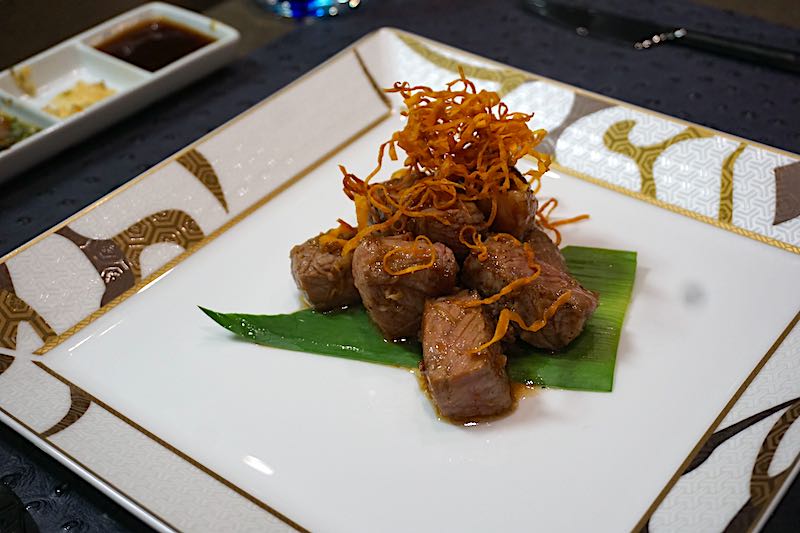 Kaiseki Wagyu beef teriyaki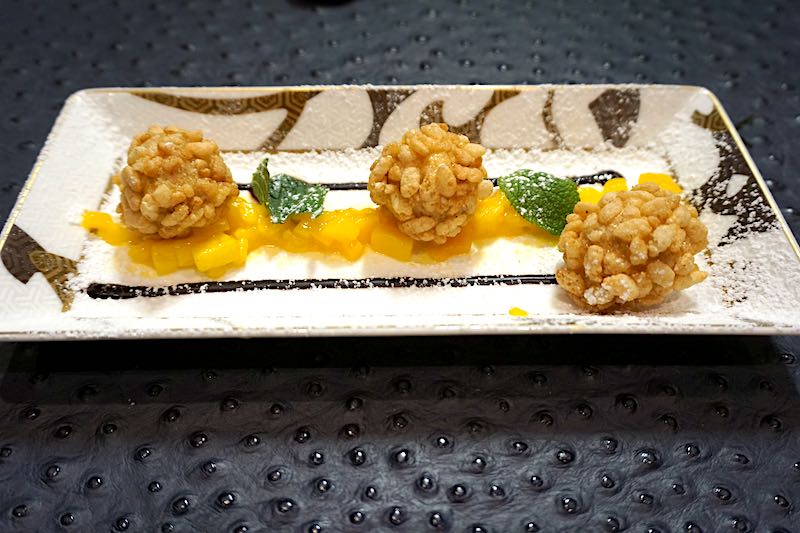 Kaiseki tempura ice cream
Spaccanapoli
Now if you are looking for a casual spot for either lunch or dinner you can't go wrong here, an open-air eatery overlooking the pool deck offering to-die-for Naples-style pizza. Unfortunately I discovered this way too early in the cruise and found myself craving daily pizza fixes.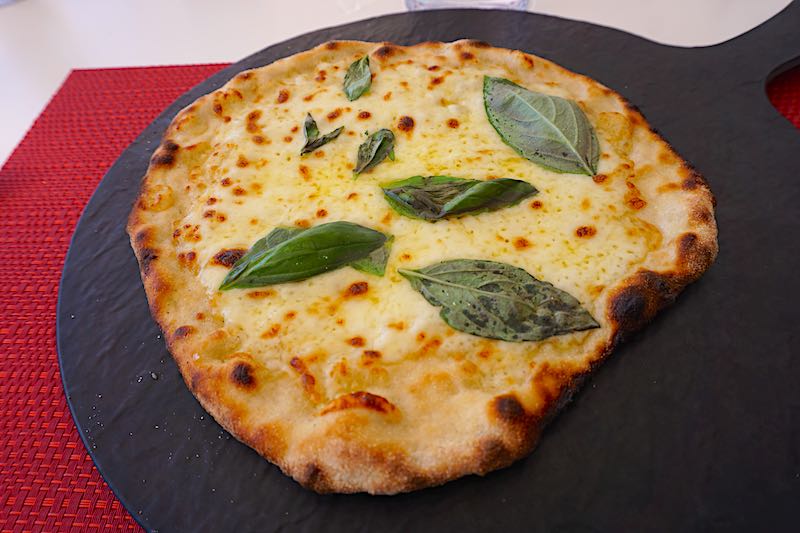 What I miss almost as much as main dining room is the room service menu. On the other Silversea ships there is a standard room service menu, but in the evening you can also order from the main dining room menu so something different each night. No longer since there is no main dining room to order from so that concept is blown. Needless to say, we didn't have dinner in our suite as often as usual, something that we always look forward to doing at least a few nights on each cruise.
More to Come: Silver Muse Part III: Alluring Lounges and Public Spaces
I invite you to join me on Facebook and Twitter.
Let Us Help You in Planning an Extraordinary Luxury Vacation!
Our expert travel advisors at GSC World Travel will plan a fabulous vacation to the places I write about and more. Your luxury Travel Advisor will work with you to create the perfectly planned trip of a lifetime, making sure that nothing is left to chance.
Please submit a Consultation Request to begin.
---