Silver Muse: The Year's Most Luxurious New Ship
Don't you just love a brand new ultra-luxurious ship with superior service, outstanding cuisine, and the very best of ambience? All this and more can be found on Silver Muse, Silversea's newest flagship. I was lucky enough to have joined in on the ship's inaugural sailing from Monte Carlo on April 19th, and came away with yet another superlative experience. I'm a huge Silversea fan and always looking forward to yet another sailing on one of their ships, and a brand new one at that was even more of a bonus.
From the sophisticated main lobby/bar area, Dolce Vita, and the snazzy Venetian Lounge theatre, to the lovely restaurants and spacious suites, it's quite the "wow". Elegant yet understated, the look is one of sophistication instead of glitz. Muted tones of beige, chocolate, and sea green can be found throughout the ship along with contemporary artwork, splashes of color here and there, and loads of comfortable seating.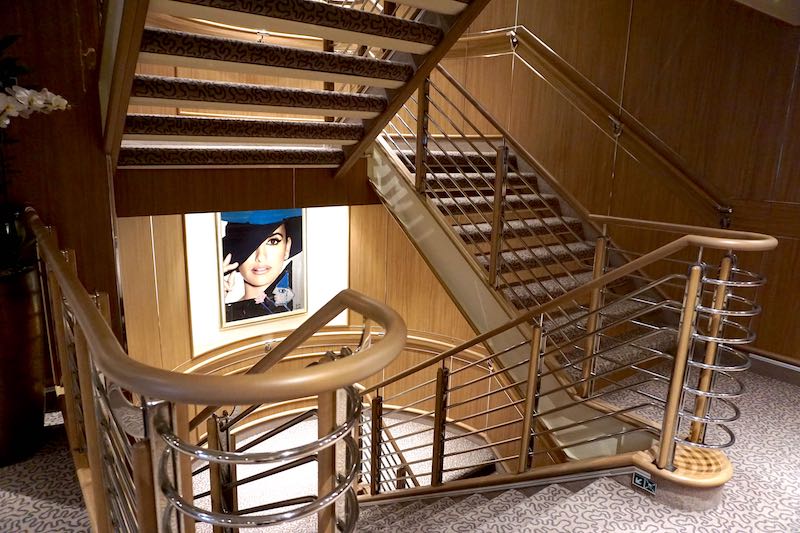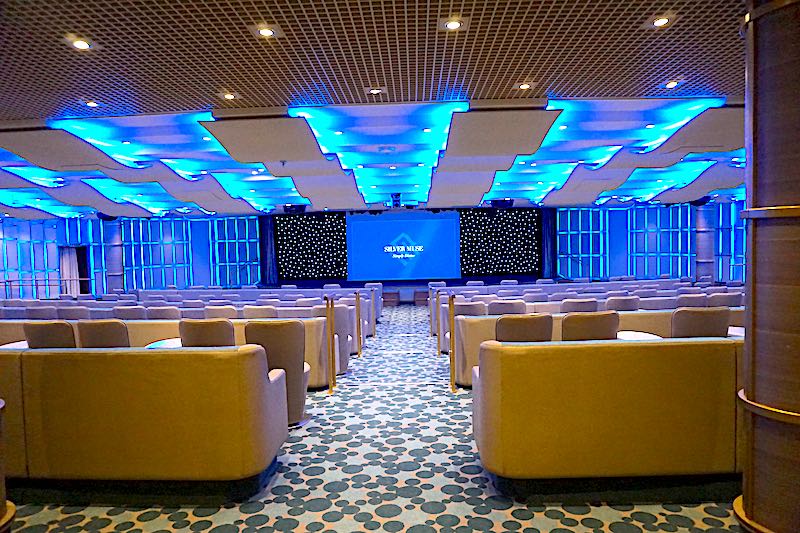 Venetian Lounge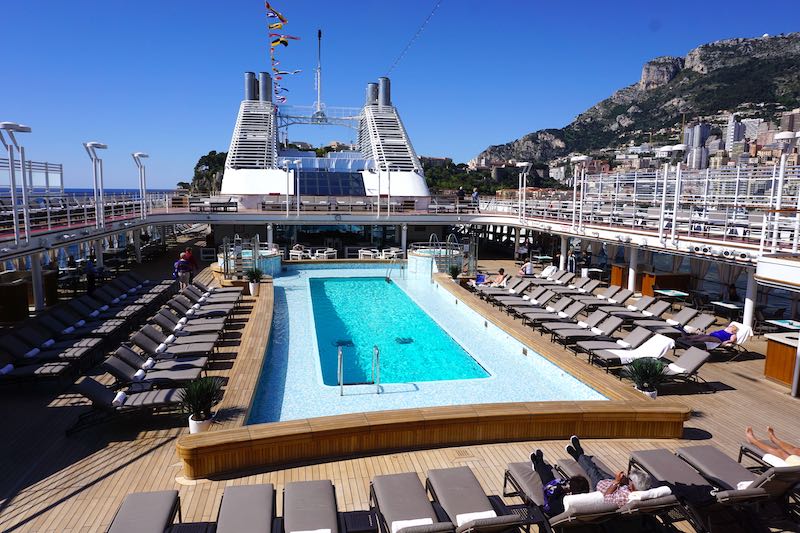 Service is, as usual, top-notch with a friendly and efficient staff who remember your name, what drinks you like, and strive to make it a special event for you each and every day. And, most importantly, exactly how you like your margarita!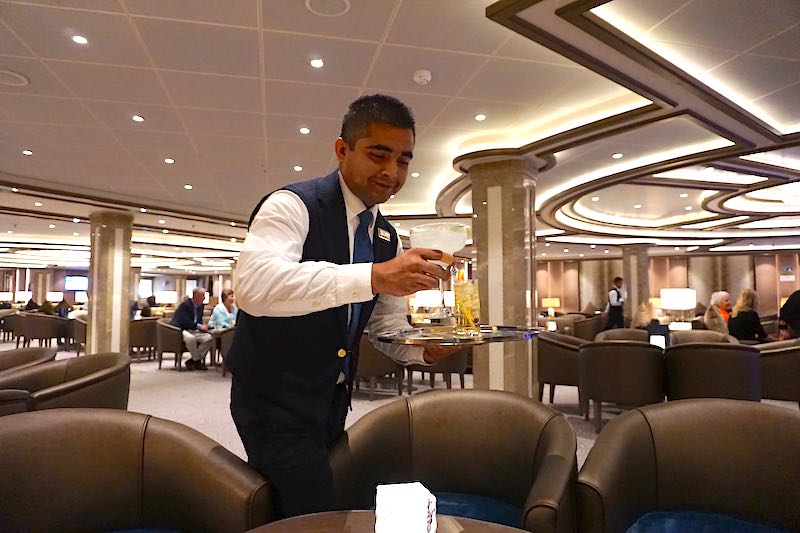 Suites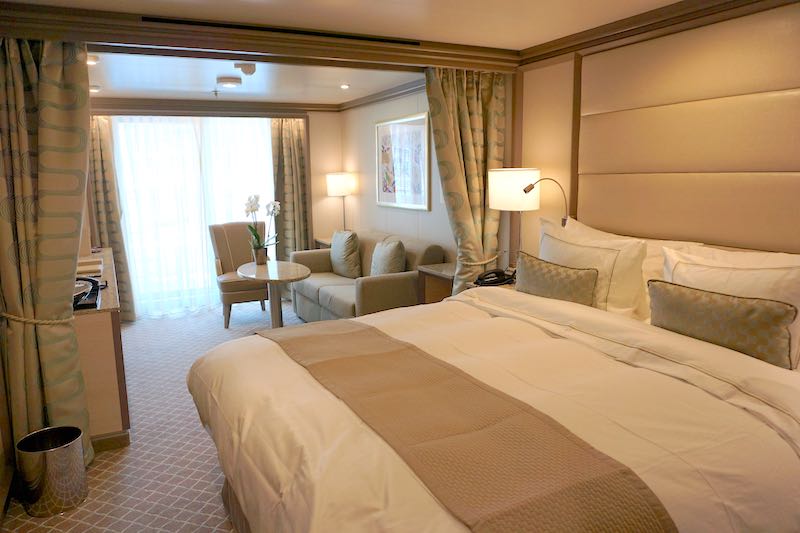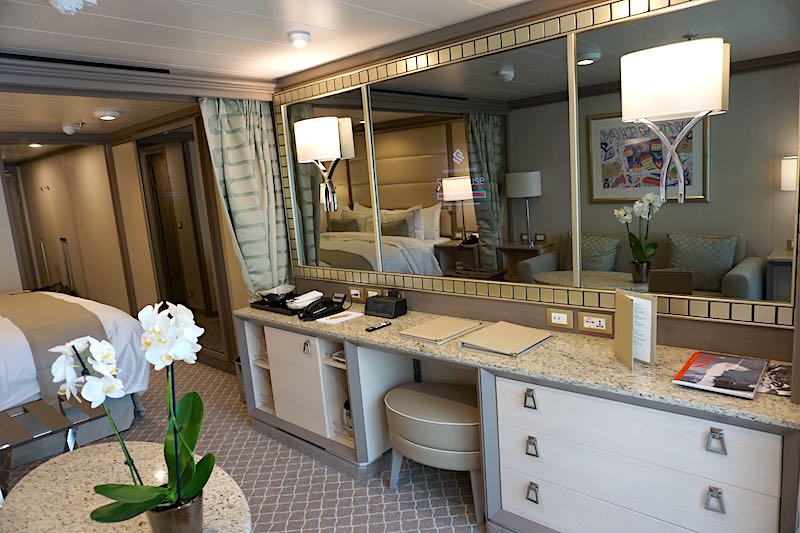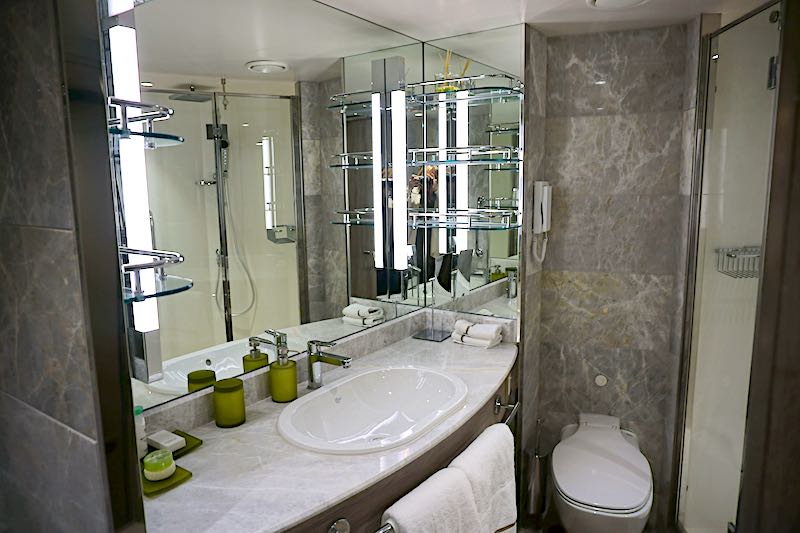 Our Classic Veranda Suite, the smallest onboard at 387 square feet including the veranda, was more than comfortable. Plenty of room to relax in the suite's sitting area, loads of drawer and closet space, a deep and roomy veranda, and, while I missed a bath with double sinks, the large marble vanity area surrounding the single sink certainly made it viable. I adore the Bvlgari bath amenities, the soft sheeting, choice of pillows, plenty of drawer space and, best of all, the butler service in each suite. I always appreciate the stocked refrigerator with our choice of beverages and alcohol. What I don't like is the walls of mirrors (where two TVS are hidden and magically appear when your remote is turned on), so darkly tinted that they were useless in applying makeup or styling hair. While I worried about the suite's location on Deck 5, I ended up preferring its proximity to the reception area and Dolce Vita bar where we had pre-dinner drinks most evenings. But I do miss the intimate feel of The Bar, replaced by Dolce Vita, which seems just a bit too sprawling and overwhelming.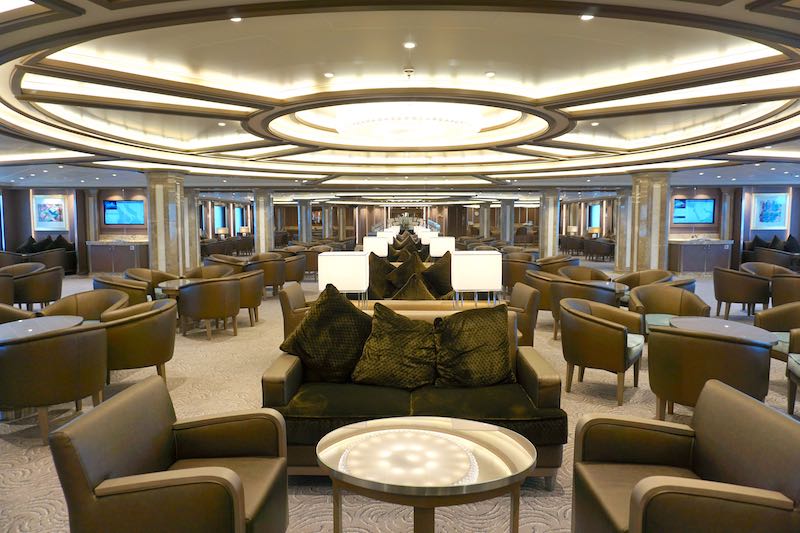 Dolce Vita
Similarities
If you've sailed on the Silver Spirit you'll find many similarities, although the Art Deco look has been replaced on the Silver Muse with a more contemporary decor. On the Muse, like the Spirit, you'll also find the Connoisseur's Club where a nice cigar and classic cocktail is a must, Panorama Lounge for cocktails and dancing, and a relaxing spa and fitness area. Even some of the same restaurants such as La Terraza for Italian food; the fine dining La Dame, know as Le Champagne on other Silversea ships; the casual Hot Rocks for "dinner under the stars" on the pool deck; Kaiseki, the Japanese restaurant similar to Seishin on the Spirit; and Silver Note, known as Stars Supper Club on the Spirit but with a different menu format.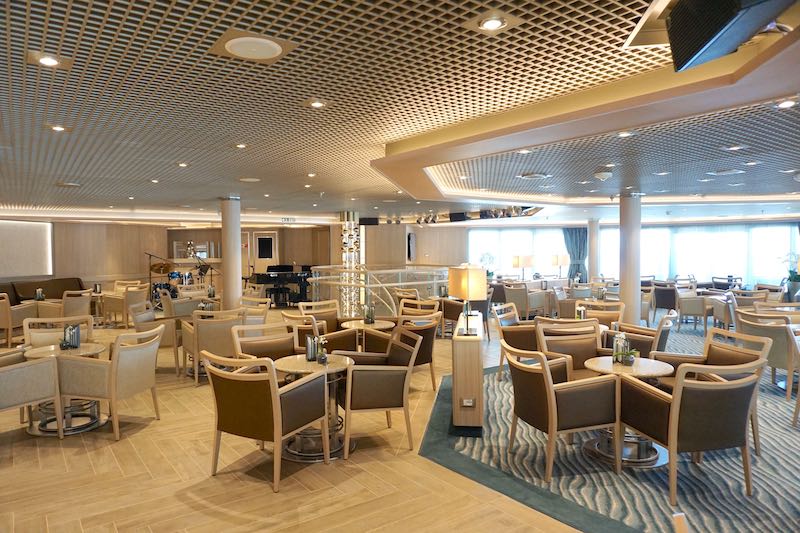 Panorama Lounge

Connoisseurs Club
New to Silver Muse
New to this ship is the stylish Indochine with an appetizing but spicy Asian menu and Atlantide offering a predominantly seafood-inspired menu, both combined to replace the area where The Restaurant is located on the Spirit. Also new is Spaccanapoli for top-notch pizza above the pool deck. New public spaces onboard the Muse are Tor's Observation Library where bar service, cocktail tables, and nice sunsets are on order, although the library area here has a very small selection of books on hand. Also Arts Café for morning coffee, pastries, smoothies, and more with afternoon tea, sandwiches, and a variety of drinks each afternoon.

Tor's Observation Library
The Not So Good
Now, one glaring issue: the lack of a main dining room onboard the Muse, something unheard of on luxury ships, including Silversea prior to this. Even though I knew beforehand to expect it, the reality was a bit of a shocker as it was to many of our fellow passengers. The joy of a main dining room is being able to just show up on evenings when you don't have a specialty dining restaurant reservation, to simply choose from the nice array of an ever-changing menu, with no pre-planning required.
So imagine our dismay when each and every night a reservation was needed for dinner. Only at Indochine were tables readily available for walkups on most evenings. Thank goodness we love spice! I knew of one couple who dined at Indochine most every night simply because they balked at making dinner reservations. We tried last-minute walkups to La Terraza on several occasions, and nothing at all was available unless we wished to dine as late as 9:30 PM.
And to make matters worse, the dress code is according to where you are dining. So before dinner in the bar or around the ship you'll find guests in tuxedos and cocktail attire sitting next to a party dressed in khakis and golf shirts. No more nights designated as formal or casual. Just a crazy mix of dress wherever you look.
More to Come in Part II, Silver Muse Dining
I invite you to join me on Facebook and Twitter.
Let Us Help You in Planning an Extraordinary Luxury Vacation!
Our expert travel advisors at GSC World Travel will plan a fabulous vacation to the places I write about and more. Your luxury Travel Advisor will work with you to create the perfectly planned trip of a lifetime, making sure that nothing is left to chance.
Please submit a Consultation Request to begin.
---