Seabourn Encore: It's Not All About the Ports
Believe or not, port stops are not my favorite part of cruising. What I really love about cruising is the time onboard ship when I can relax and enjoy. Days at sea spent reading, evenings sipping cocktails before dinner, catching a great cabaret show after dinner . . . these are the times I cherish. Our cruise on Seabourn Encore was truly memorable with some of the very best public spaces onboard any ship. Here are a few of my favorite spots:
Seabourn Square
Talk about a gathering place! Seabourn's "living room" is everyone's favorite for excellent coffees and snacks, a well-stocked library, comfortable seating in a variety of group settings, and Guest Services of all kinds. It's one lively spot especially in the morning on sea days. Out back you'll find an al fresco seating area perfect for whiling away a few hours reading or relaxing while watching the ship's wake.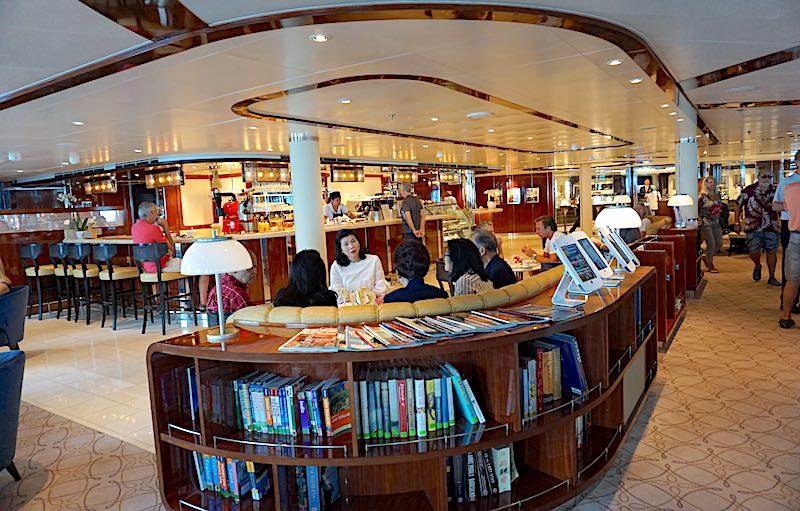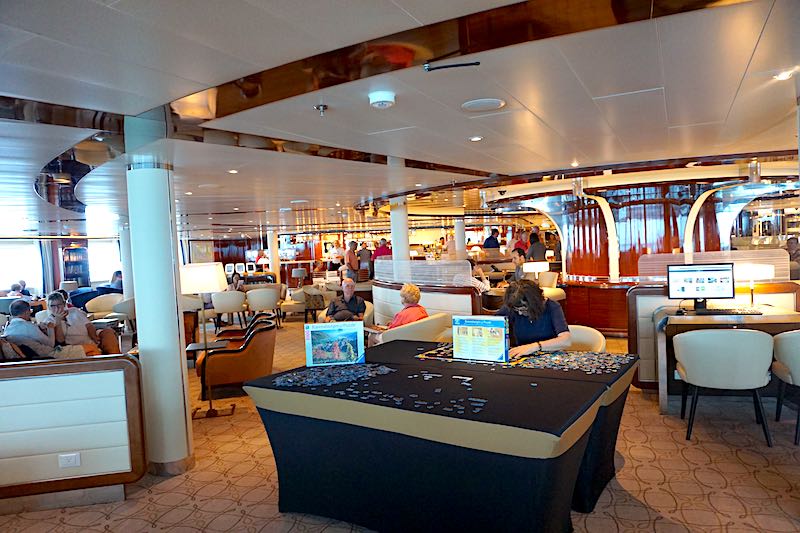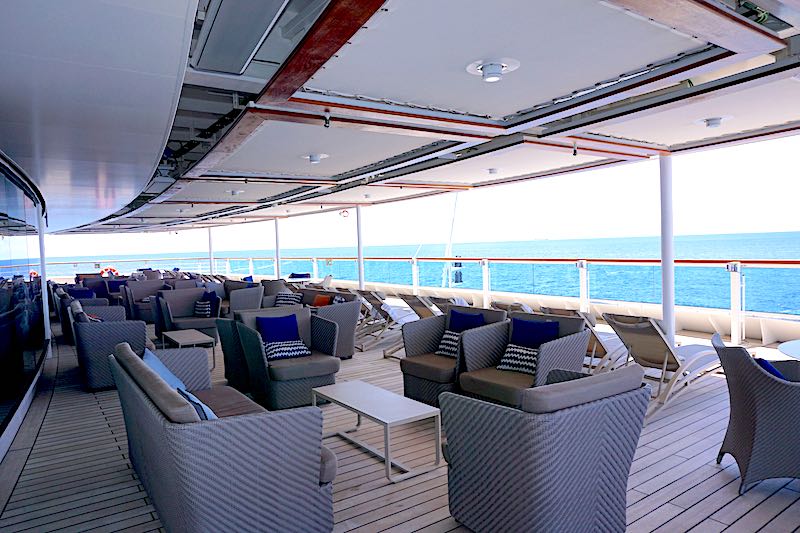 Grand Salon
The Encore's main show lounge offers a mixture of comfortable pivoting chairs and sofa-style seating. Here well-attended lectures and presentations take place during the day, and in the evening hours performances ranging from variety shows to classical and folkloric music to cabaret shows. And nothing can beat The Seabourn Singers, in particular their presentation of An Evening With Sir Time Rice, one of the best shows at sea.
Observation Bar
Head here each evening for sweeping views, cocktails, tapas, and piano music. And each afternoon tea and melodies are served. The bar seating is always packed with regulars and it is sometimes difficult to find a seat anywhere.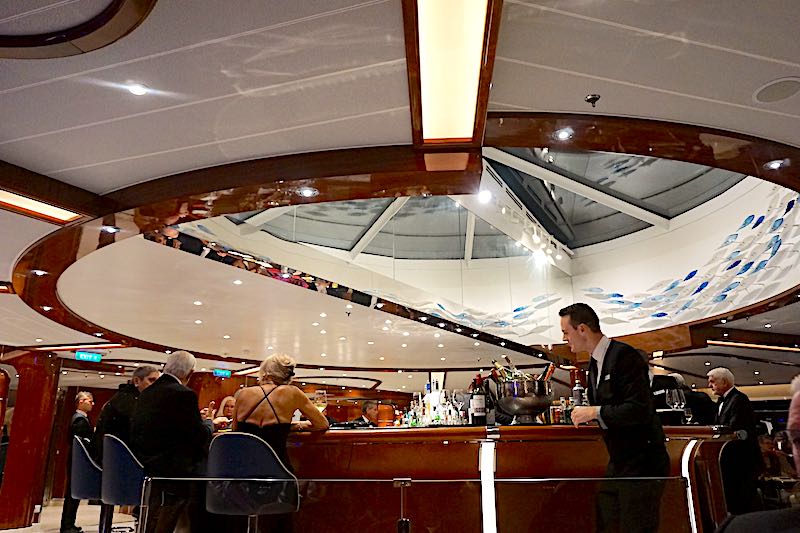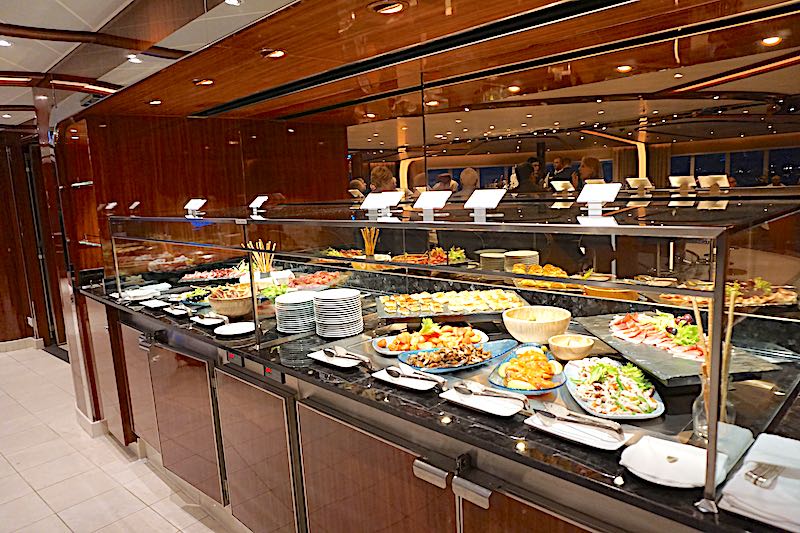 The Club
If you are looking for dance music The Club is your place, along with a friendly quartet, cocktails, and intimate table seating. Located next to the casino on Deck 5, it's not as popular as the Observation Bar, but easier to find a seat before dinner. Out back is an al fresco area complete with whirlpool, a perfect place to catch the sunset.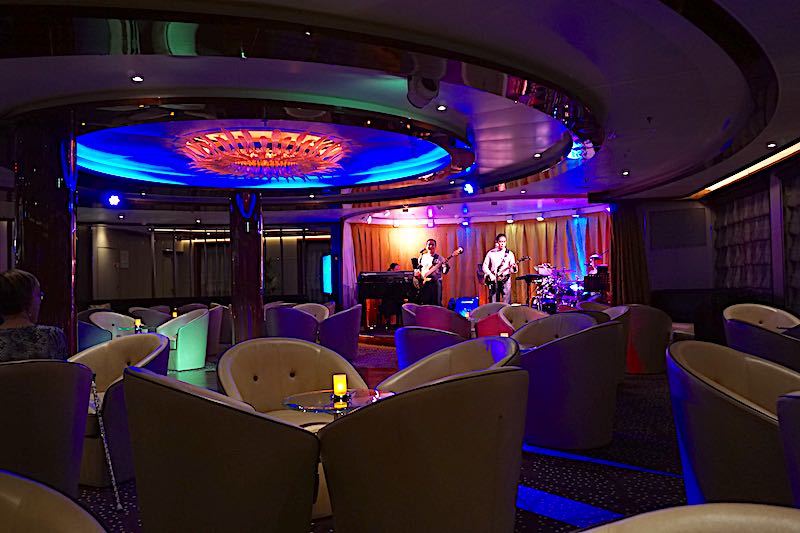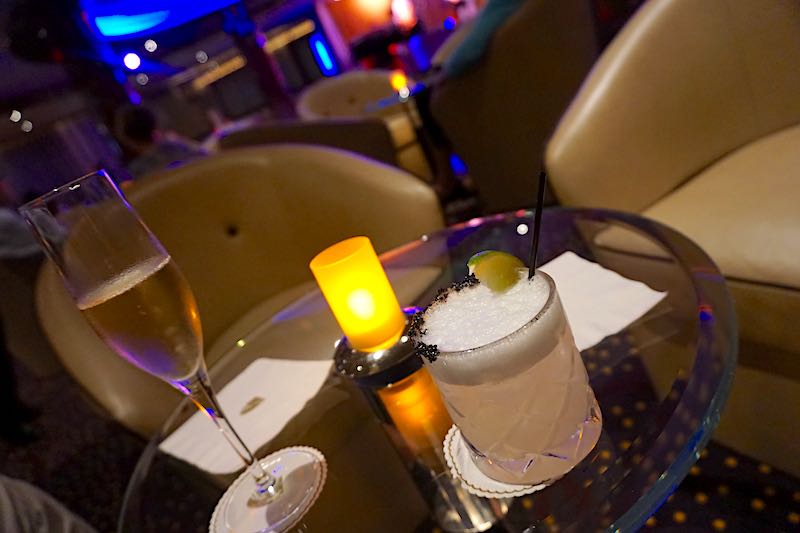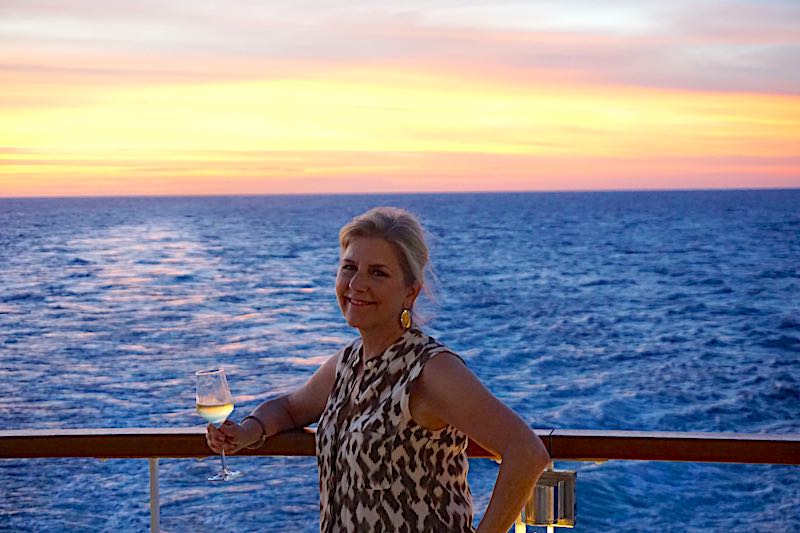 The Grill Bar
This elegant piano bar was our go-to bar of choice. Classic cocktails, excellent service, and beautiful surroundings . . . exactly our cup of tea. You don't have to be dining at The Grill to enjoy pre- or post-dinner drinks here, and I promise that it will end up being the place you head to time and time again.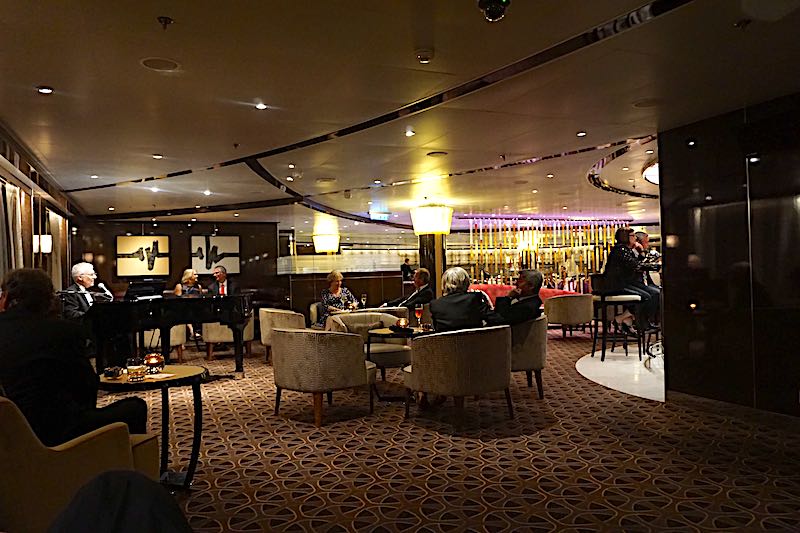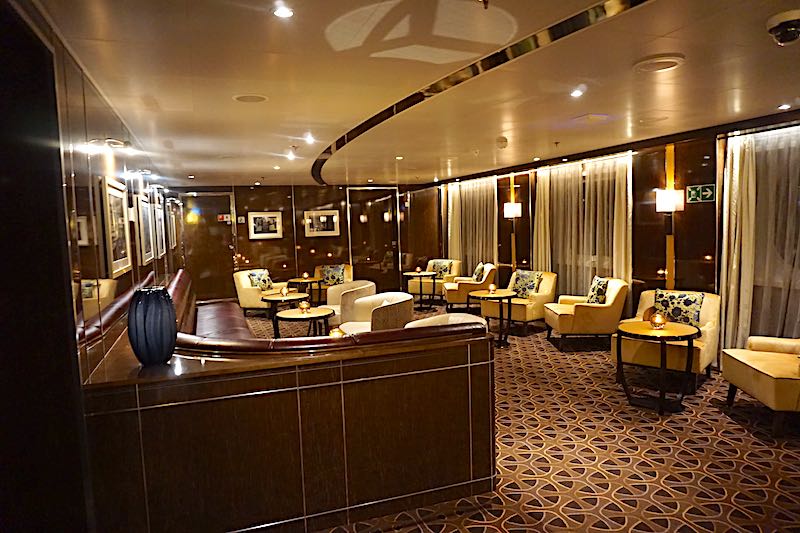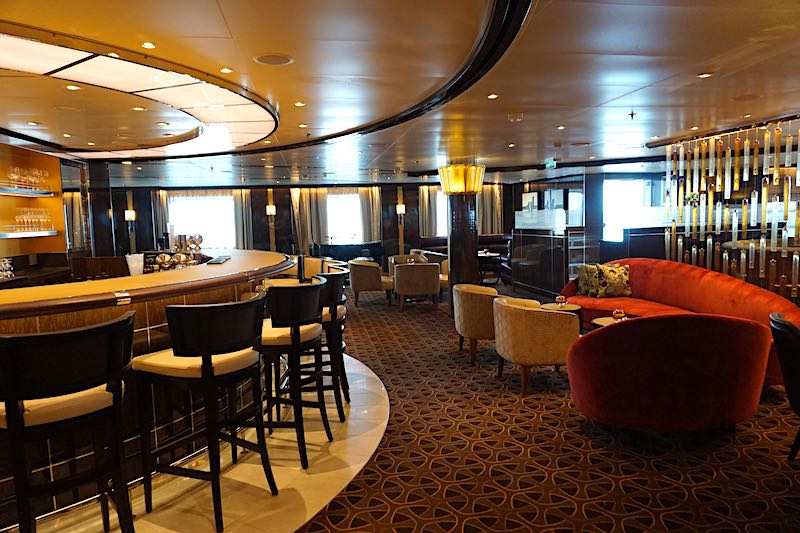 I invite you to join me on Facebook and Twitter.
I invite you to join me on Instagram, Facebook, and Twitter.
Let Us Help You in Planning an Extraordinary Luxury Vacation!
Our expert travel advisors at GSC World Travel will plan a fabulous vacation to the places I write about and more. Your luxury Travel Advisor will work with you to create the perfectly planned trip of a lifetime, making sure that nothing is left to chance.
Please submit a Consultation Request to begin.
---