Sail Away: Discovering Silver Spirit's Lounges
Silversea's Silver Spirit offers a multitude of diversions onboard for discriminating guests. Great cuisine, easy listening live entertainment, several bars, a casino, shopping, cigar lounge . . . the list goes on. I came onboard expecting the suites and public areas to look a bit tired given the ship is six years old and still no major refurbishment. Not true! The ship is immaculate and the suites, while perhaps not the most contemporary in the industry, simply lovely.
The Experience
Where to start? I'll have a go with the lounge and entertainment areas where guests love to congregate throughout the day and into late night.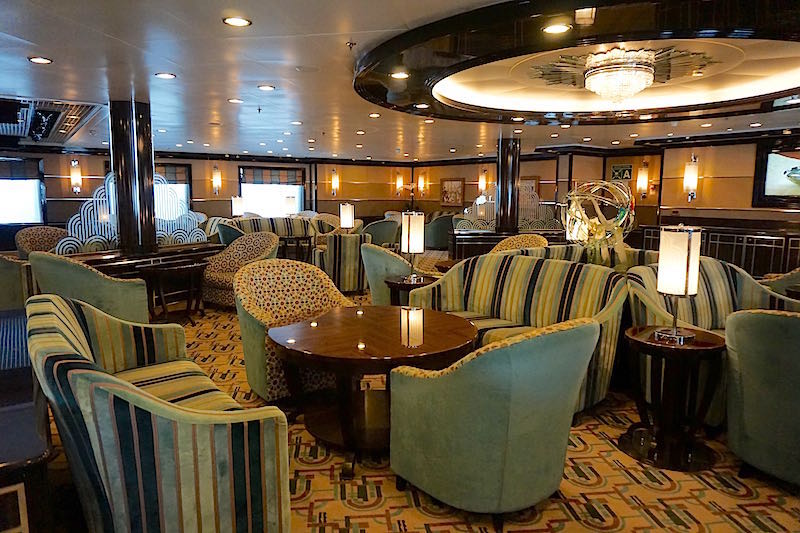 The Bar
Located just off the reception area, this is one popular place for evening cocktails and live entertainment in the form of a jazzy trio. Order from a nice cocktail list accompanied by canapes, sit back, and enjoy. That is certainly what we do just about every night before dinner.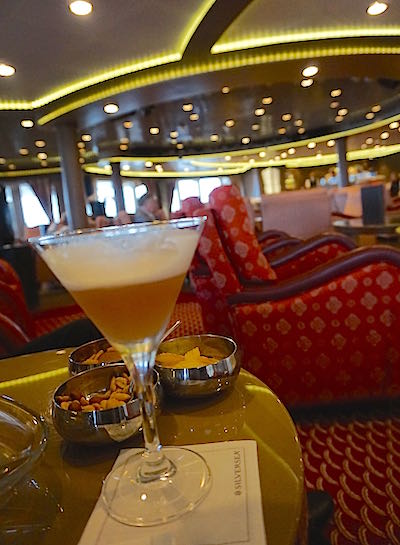 Panorama Lounge
Something's always going on here during the daytime hours: continental breakfast, specialty coffees, a lunch sandwich bar, dance classes, afternoon trivia, you name it. But for some reason I'm drawn here, probably because of the comfortable seating, the view off the stern, a great outdoor relaxation area, and, as usual, great service. In the evening look for live piano music and great shaken (or stirred) martinis.
Observation Lounge
This is a sleeper of a place sitting high atop the ship on Deck 11 offering the best vantage point in the house for sea and scenery gazing. Nothing much goes on here, but it's a great place to read during the day without the hustle and bustle of the ongoing activities in the Panorama Lounge. Morning coffee is served as well as evening drinks at the bar.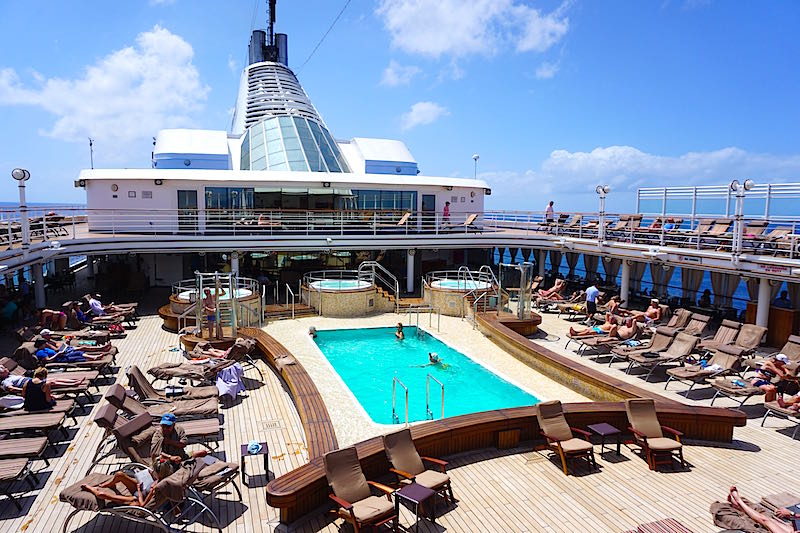 Pool Bar
When the sun is shining you'll find half the passengers out on the pool deck sipping on tropical drinks and basking in the sunshine. And conveniently the pool bar is nearby with great attendants to cater to your every need.
Stars
Technically Stars is one of Silver Spirit's restaurants, but after dinner the tables open up for anyone who wants to have a drink from the bar and listen to the best entertainment onboard, the jazz duo of Esther and Chantal. Esther has a mesmerizing voice that will have you hooked and yearning for more. Even during dinner a few tables are set aside for non-diners, and there are two seatsavailable for a perch at the bar.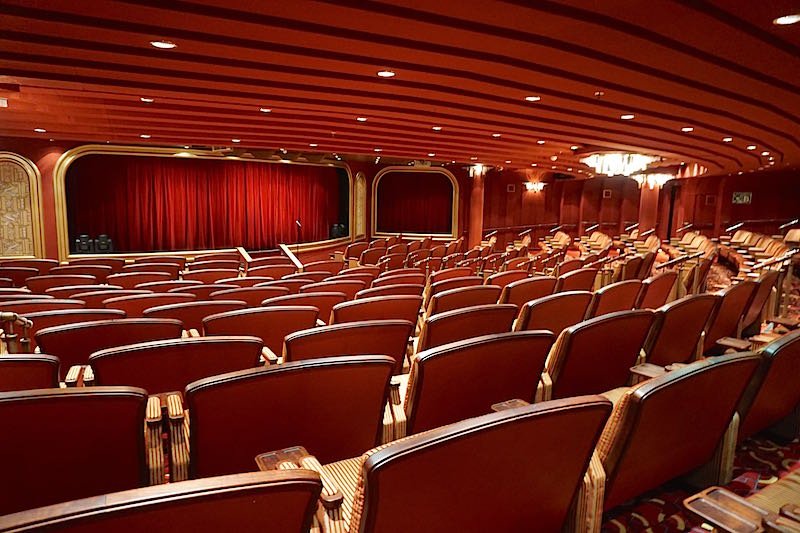 The Show Lounge
Almost every evening some sort of a live show is performed whether it be a virtuoso pianist, the Voices of Silversea show troup offering a variety of themed production shows (anything from The British Invasion to songs of Andrew Lloyd Webber), a soprano singing arias, and more. While it's not 5-star entertainment it is a cruise, and I'm always amazed when I hear guest complaining the entertainment is not exactly Broadway. In my books it's enjoyable. What I am stumped about is the lack of bar associated with this venue so remember to bring along a drink before heading here.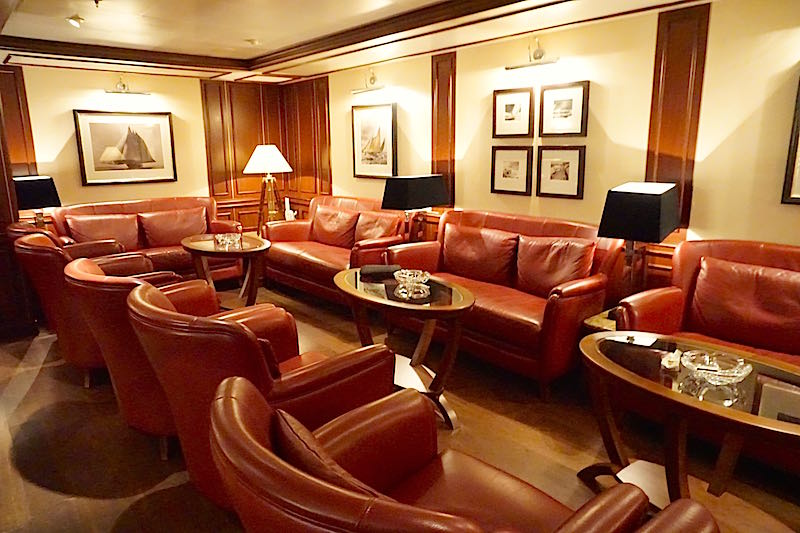 Connoisseur's Club
Here is one sexy bar for those who love a good smoke. Open throughout the day and into the evening, after dinner you'll find an attendant offering bar service with a great selection of cognacs, cocktails, and wines along with premium cigars.
Read the first part of this series here.
Let Us Help You in Planning an Extraordinary Luxury Vacation!
Allow me to connect you to expert travel advisors who can plan fabulous vacations to the places I write about and more. Your luxury Travel Advisor will work with you to create the perfectly planned trip of a lifetime, making sure that nothing is left to chance. This along with exclusive Virtuoso Voyages amenities on most Silversea cruises.
Please submit an online consultation request to begin.
---