Sail Away: Fine Dining On the High Seas Onboard Silversea's Silver Spirit
When it comes to fine dining at sea, Silversea's Silver Spirit is among the best. A wide range of restaurant choices can certainly make or break a long transatlantic cruise such as ours, so needless to say I was thrilled with the possibilities. The Restaurant, La Terrazza, The Grill, and Le Champagne I knew previously from sailing Silversea's other ships, but Seishin and Stars Supper Club are great additions to my Silversea repertoire.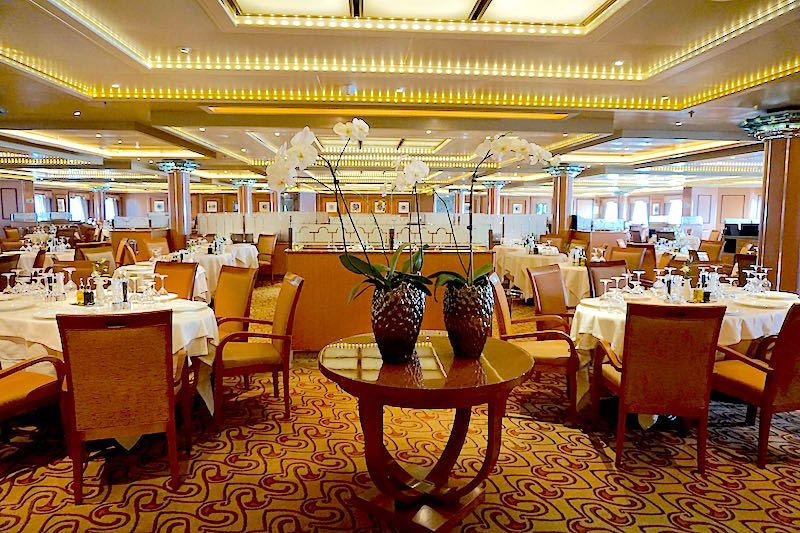 The Restaurant
Serving breakfast, lunch, and dinner, Silver Spirit's main dining room offers sophisticated and, in most instances, quite delicious cuisine. I always plan on dining here on formal evenings when the best of the best is served. Each evening at least two vegetarian options are featured so non-carnivores need not worry about lack of choice.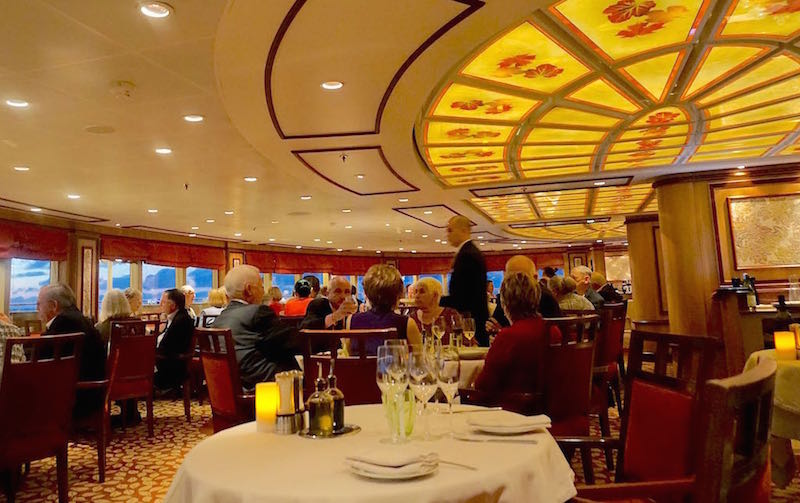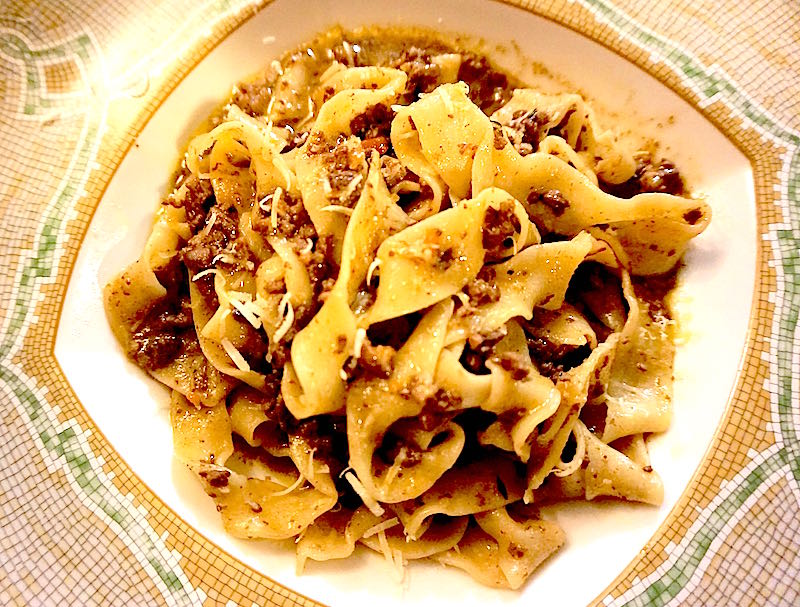 La Terrazza
A buffet breakfast and dinner are served here, but in the evenings is when La Terrazza really shines when it transforms into a stunningly great, a la carte Italian restaurant. Homemade pasta, made fresh daily, are the real stars of the evening (don't neglect to order the duck ragu tagliatelle or the spaghetti alla Genovese with potatoes, green beans, and pesto), but interesting appetizers and entrees are sure to please, in particular the beautiful burrata and buffalo mozzarella and quite wonderful veal dishes. On balmy evenings opt for dinner al fresco on the restaurants lovely terrace overlooking the stern and, if you are in luck, a marvelous sunset.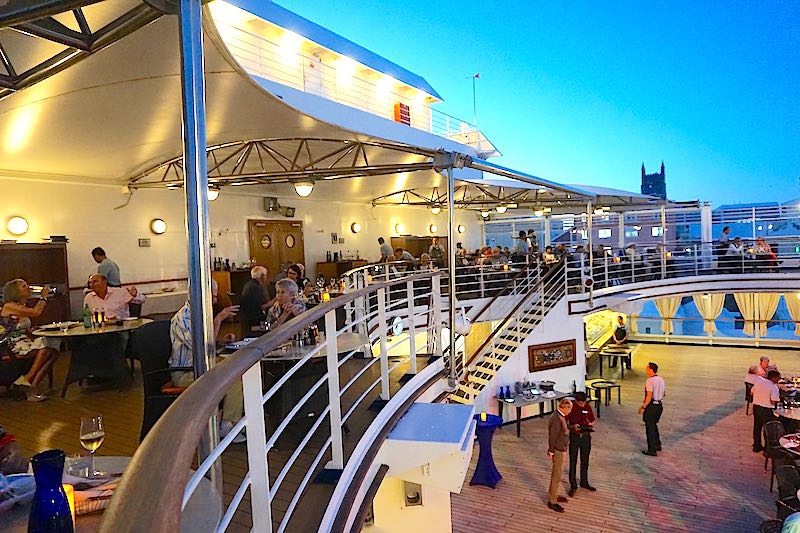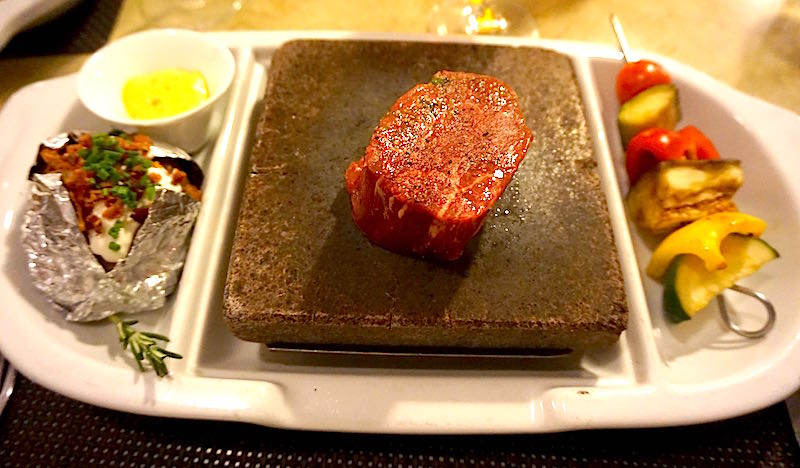 The Grill
As the sun goes down, the al fresco Pool Grill becomes The Grill, a place where guests enjoy an interactive Black Rock Grill experience. Choose from a variety of meats that you will sizzle on your very own hot rock grill along with potato and vegetable sides. Not my favorite dining experience, but certainly worth one evening if the weather cooperates.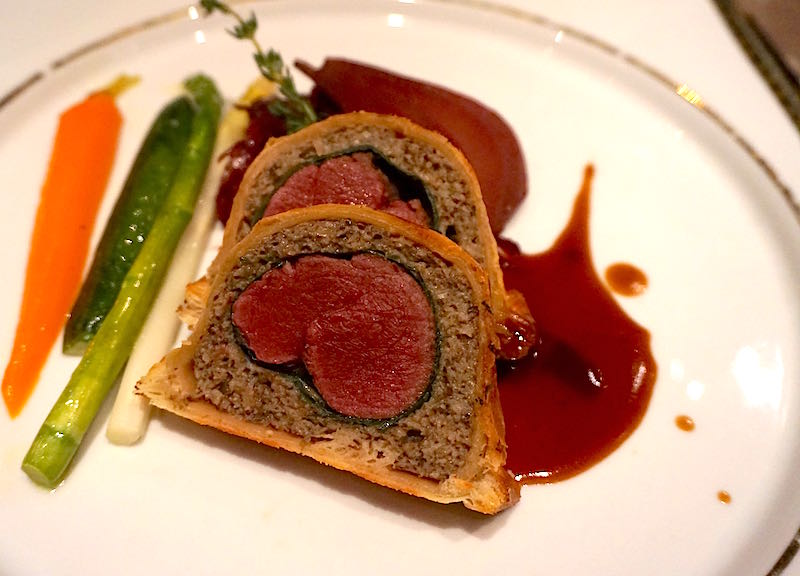 Le Champagne
The only Relais & Châteaux restaurant at sea, this fine dining venue serves six courses in a beautiful setting, and is certainly worth the additional $40 per person charge. Choose from caviar, Maine lobster, venison, even edible gold leaf risotto. But make your reservation ahead of time because this jewel box of a place books up quickly.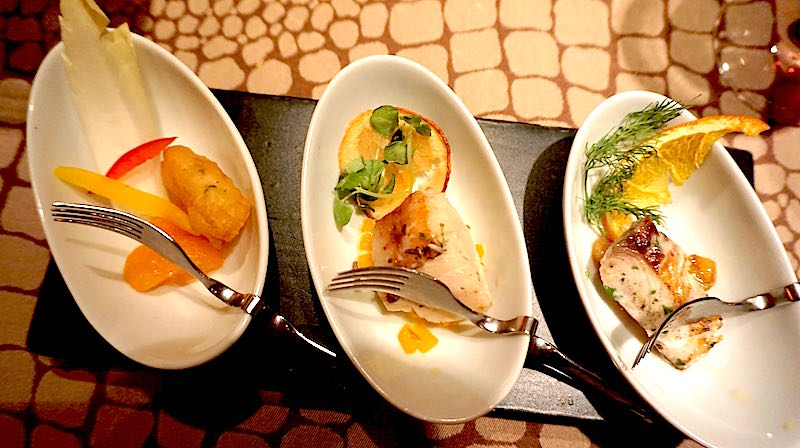 Stars Supper Club
This is a definite favorite of mine, not only because of the excellent service, interesting tapas-style meal, and glamorous nightclub atmosphere, but for fabulous entertainment on offer during and after dinner. No need to make any decisions here—the food is brought out automatically in four courses, each with three small servings of various tidbits. We returned to Stars at some point most evenings just to hear Esther and Chantal. Esther's voice and Chantal's accompanying piano music are mesmerizing, performing from a wide range of jazz and pop songs.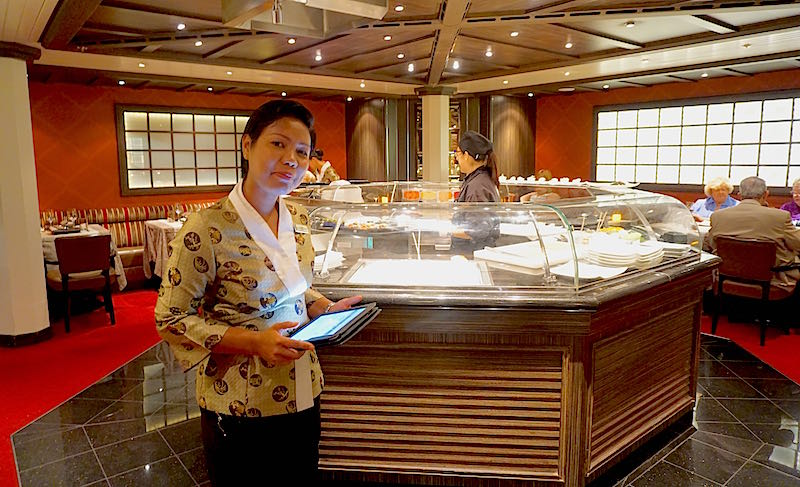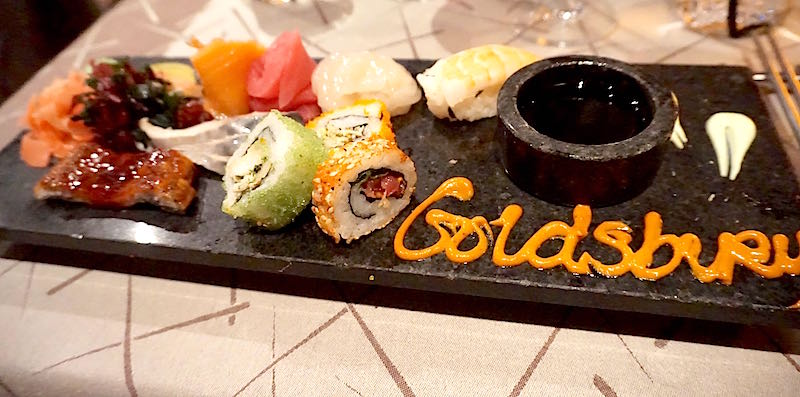 Seishin Restaurant
I have to admit that sushi and sashimi are not among my favorite menu choices, but an evening at the intimate Seishin offers a variety of Asian fusion choices to satisfy most diners. Choose from either a four- or an eight-course menu (for both choose from either a meat or a seafood course), both for an additional charge of $20 or $40. Complimentary sushi and sashimi is served during lunchtime as a nice alternative.
What are your thoughts on Silversea's dining? Do you enjoy it as much as I do?
I invite you to join me on Facebook and Twitter.
Let Us Help You in Planning an Extraordinary Luxury Vacation!
Our expert travel advisors at GSC World Travel will plan a fabulous vacation to the places I write about and more. Your luxury Travel Advisor will work with you to create the perfectly planned trip of a lifetime, making sure that nothing is left to chance.
Please submit a Consultation Request to begin.
---