Regent Seven Seas Explorer: Truly "The Most Luxurious Ship Ever Built"
It's easy to become overwhelmed with the extravagant details onboard the Regent Seven Seas Explorer—the $500,000, three-ton, hand-cast bronze sculpture outside the Pacific Rim restaurant; enough marble onboard, half of it Carrera, to cover a football field; Eduardo Arranz-Bravo paintings in the lobby; a Chagall and Picasso in the Prime 7 steakhouse—but why? All you need do is look around to know that everything you see is only the very best.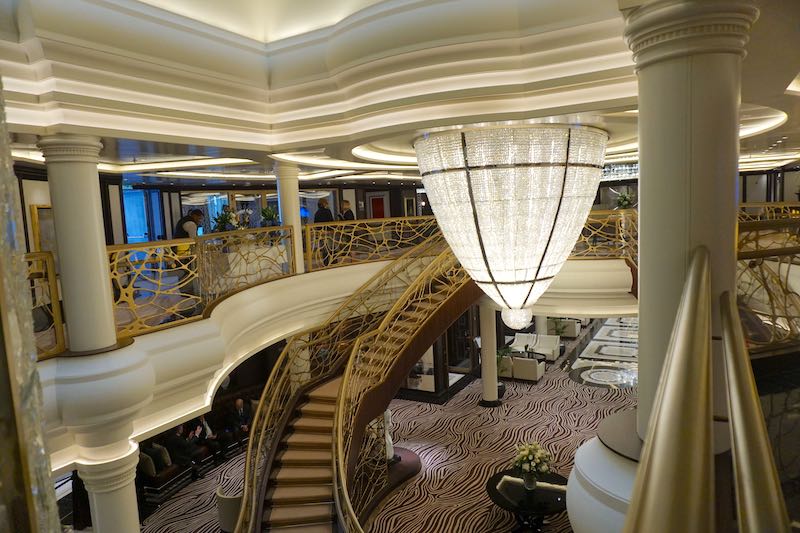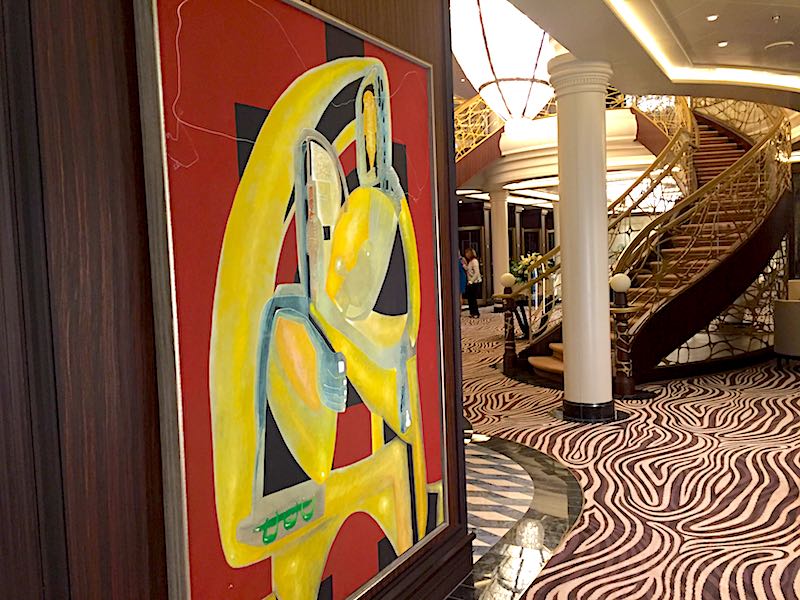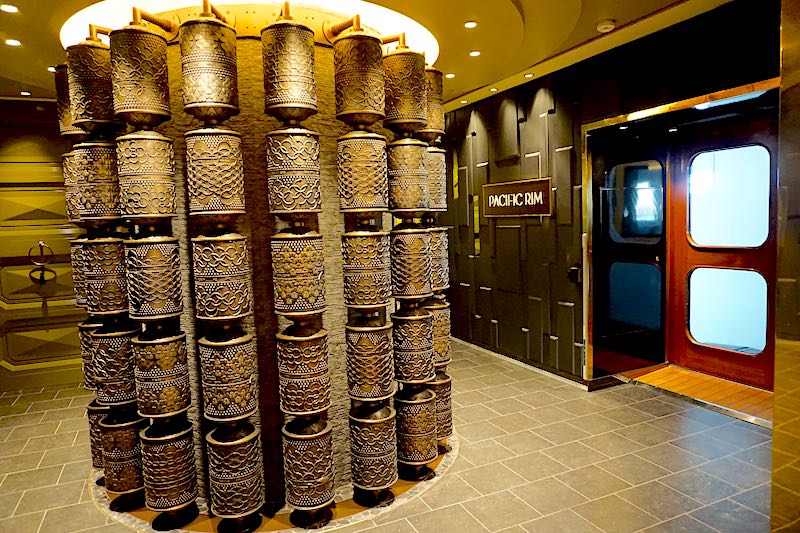 From the stunning multi-story lobby hung with a massive crystal chandelier, to the elegant restaurants, to the gorgeous suites, the ship delivers in every way. It's going to be tough for other luxury lines to match such splendor.
Let's first learn about the suites, of which there is much to discuss given the variety. The 2-bedroom, 4,433-square-foot (including the veranda) Regent Suite, the largest at sea, is a stunner. Averaging $10,000 per night, It features a $250,000 Steinway Arabesque piano, Picasso lithographs in the entry, a limousine and driver in every port, beam-to-beam wraparound veranda, a media center with an oversized flat screen 4K ultra high-definition television, a $90,000 Savoir No.1 bed costing an additional $60,000 to install (can you believe it?), and a master bath spa with ceramic heated relaxation loungers, sauna, steam shower, whirlpool, even unlimited in-suite treatments from Canyon Ranch Spa.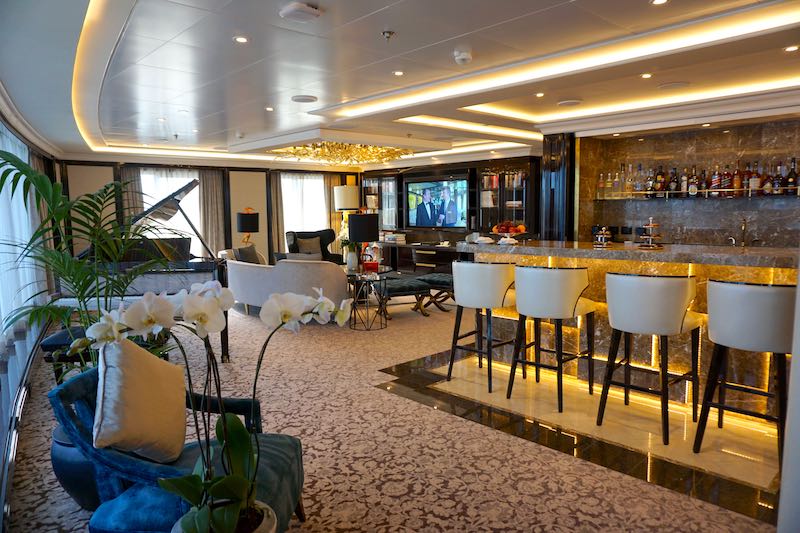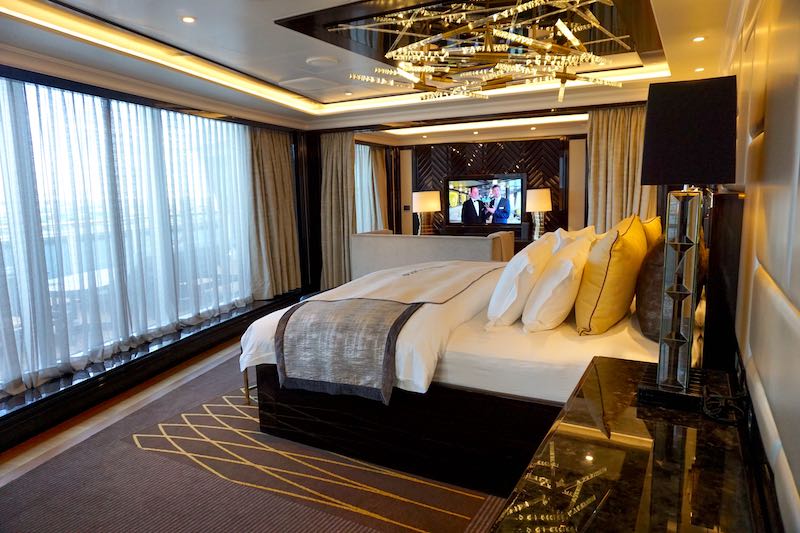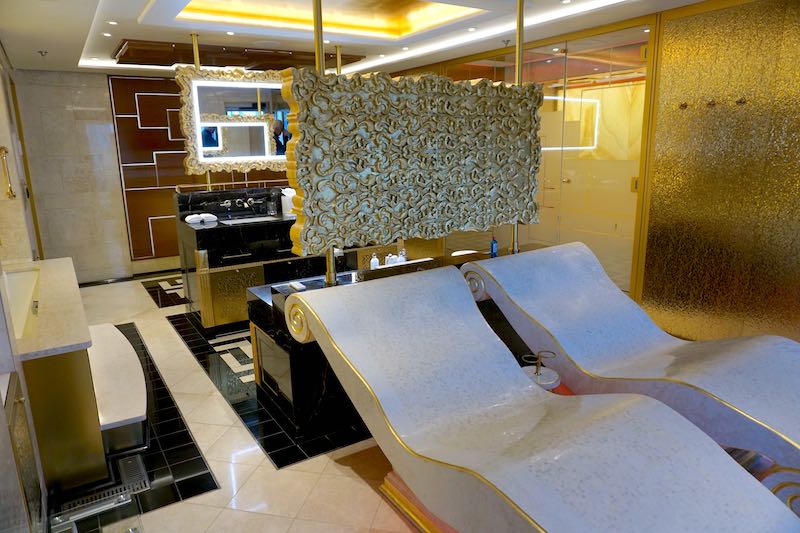 Now if you prefer to spend less than the hefty price tag of the Regent Suite there's always the 2-bedroom Master Suite, half the size but also half the price. And here you'll even find Mirós to decorate the walls.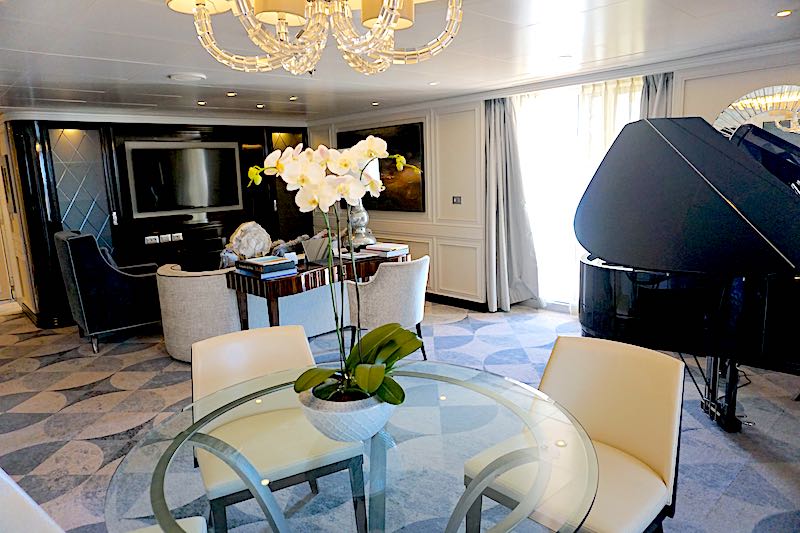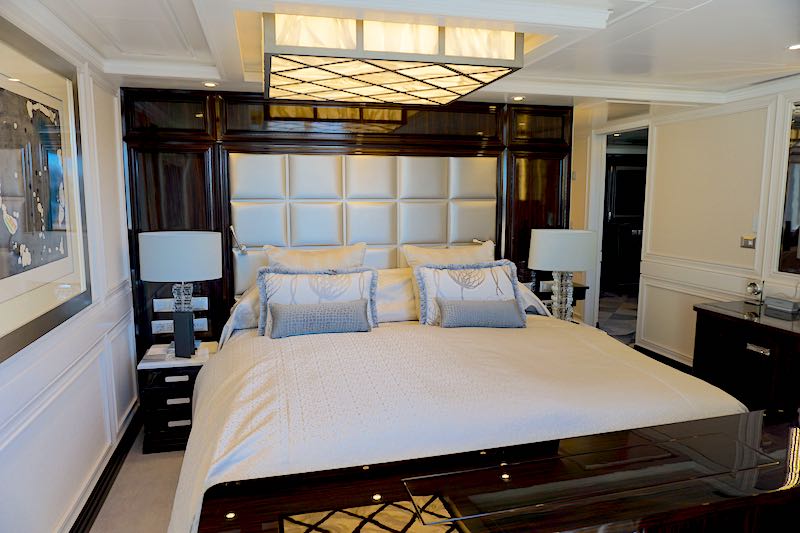 Or, if you need less room then there's my favorite, the 1-bedroom Grand Suite, flanked with emerald green accents in the leather walls and heavy drapery, a spacious verandah, and luxurious bath.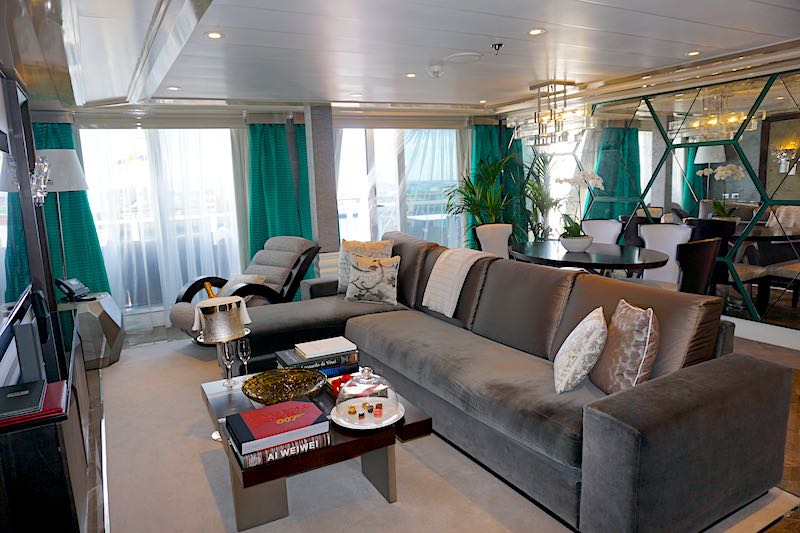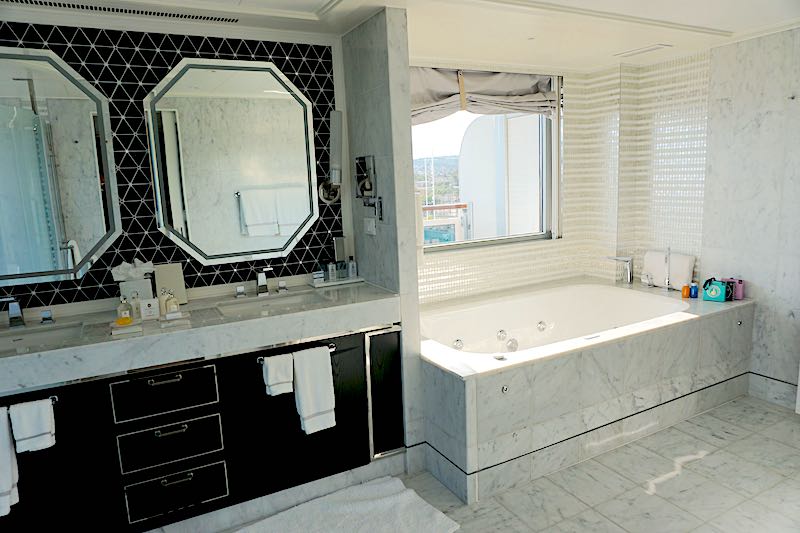 And the 918 square feet Explorer Suite also impresses, it too with a roomy bath and nice-size living room.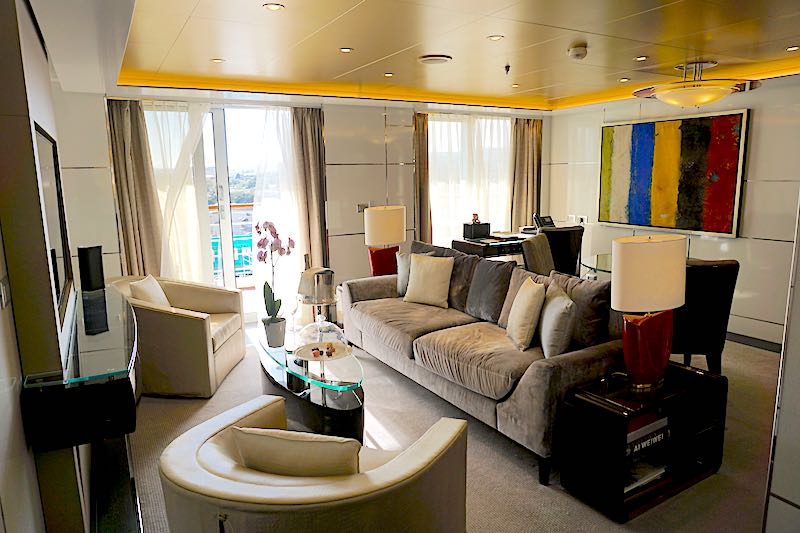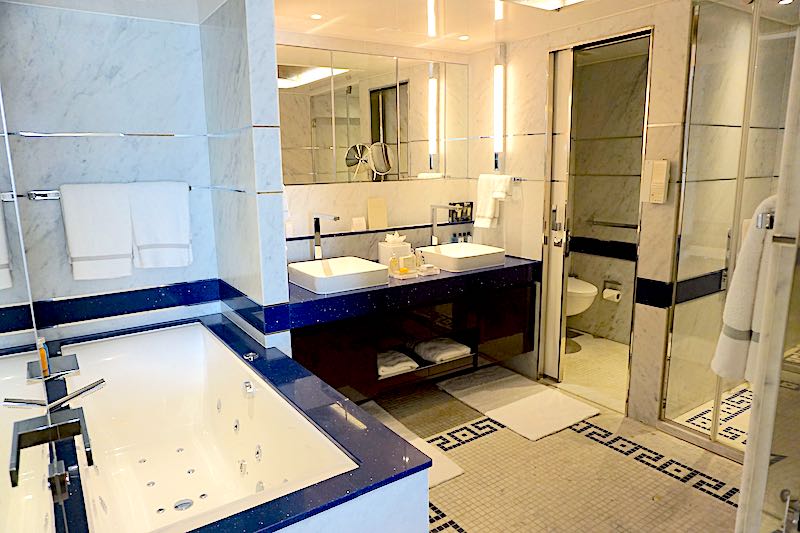 Anything below the Superior Suite (photos below), which I found to be quite comfortable, is simply too small, particularly in the bath and closet area.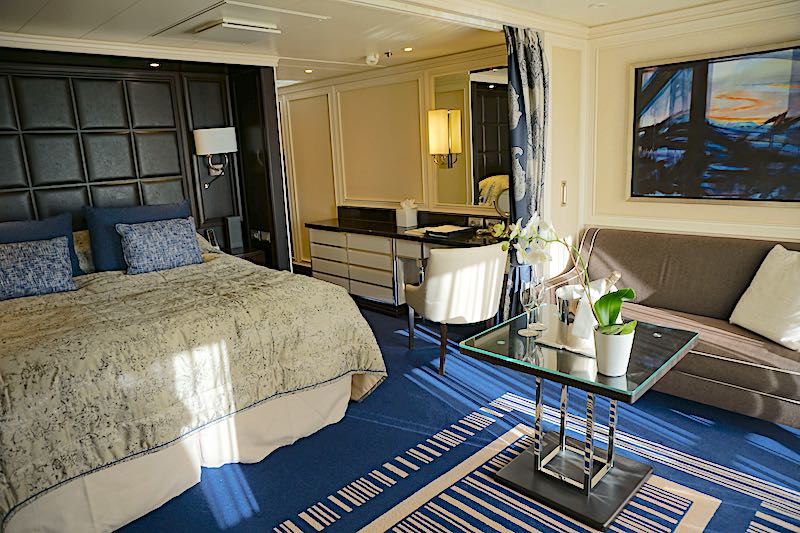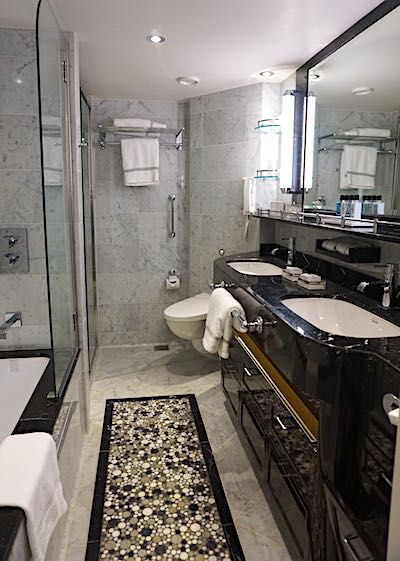 My only issue with Regent is that the service just doesn't seem as polished, efficient, or even as friendly as other luxury lines, something I've come to relish, in particular, on Silversea. Not that there weren't a few service highlights, but all around there's work to be done in this department.
If Regent's cruise price seems hefty, consider that it is truly all-inclusive: flights (business class internationally), a pre-cruise night at a luxury hotel, a nice selection of shore excursions included in each port, unlimited Wi-Fi, unlimited beverages including wines and spirits, transfers between the airport and ship, gratuities, and more.
More to Come in Part II, Regent Seven Seas Explorer
I invite you to join me on Facebook and Twitter.
Let Us Help You in Planning an Extraordinary Luxury Vacation!
Our expert travel advisors at GSC World Travel will plan a fabulous vacation to the places I write about and more. Your luxury Travel Advisor will work with you to create the perfectly planned trip of a lifetime, making sure that nothing is left to chance.
Please submit a Consultation Request to begin.
---