South Africa Adventure - Off We Go, Part One
Africa is a place that has always been on my bucket list, but the thought of such a long flight just didn't fit into my idea of fun. I'm not getting any younger so it was time to bite the bullet. I booked an Emirates flight to Johannesburg, South Africa with a connection in Dubai in business class and decided to think of it as a big adventure.
The Flight
Fourteen hours from Dallas then another nine hours to Johannesburg sounded crazy, but when I saw our lovely seats and the first and business class bar in the back of our A380 aircraft I decided that I could definitely make the best of it. This was flight heaven!
Emirates First and Business class lounge image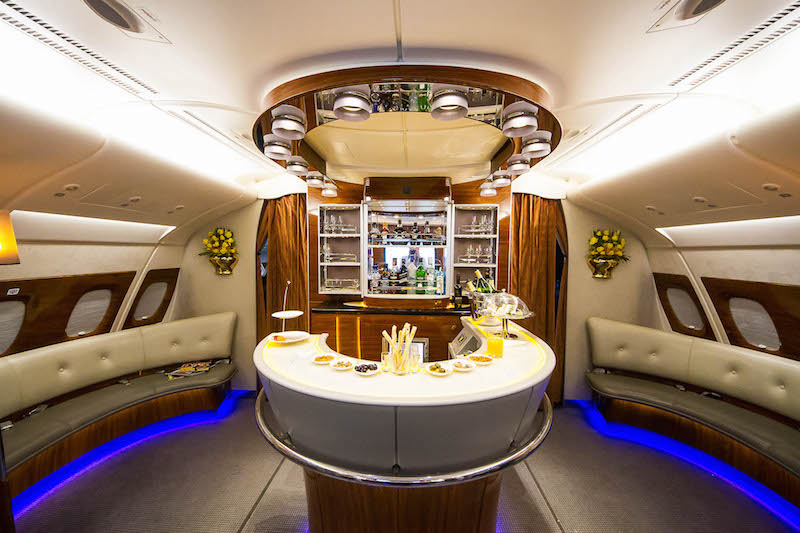 Be prepared to be totally spoiled and turn your nose up at most other business class seats, particularly on the North American airlines. Just the idea of free flowing Veuve Clicquot is enough to bring me back time and time again. The fully flat bed, roomy seats, personal minibar, and 2,200 channels of on-demand entertainment shown was great, but that doesn't count delicious food served on Royal Doulton bone china, a dedicated bartender serving up cocktails and premium wines at the bar along with constantly replenished canapés and light snacks, and the best flight attendants imaginable. And imagine being picked up for this flight by a complimentary chauffeur service, in my case as long as it is within a 70-mile radius of Dallas Fort Worth Airport.
Johannesburg Airport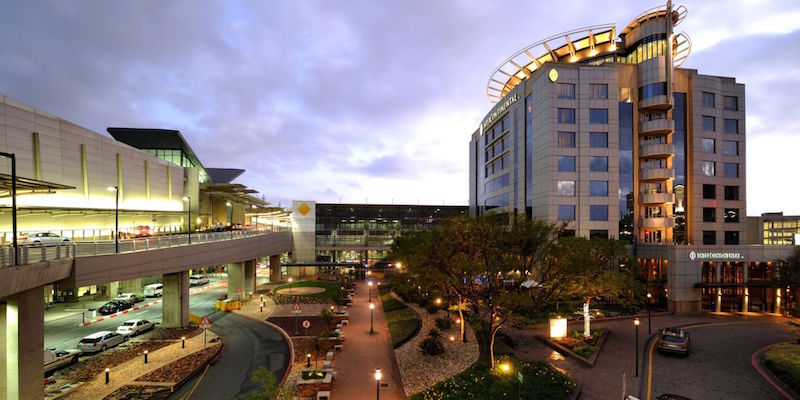 Because our flight arrived in the evening, we overnighted at the Intercontinental Johannesburg O.R. Tambo Airport, just steps away from the International Terminal. Now this may sound a bit overboard, but I advise having your travel advisor arrange for a meet and greet to walk you over to the hotel. The thought never crossed my mind to do this but we were stopped leaving the terminal by airport security who insisted on walking us over the to the hotel. Everything seemed totally tame to me, but who would know?
The Intercontinental was extremely comfortable and we enjoyed a nice meal along with our first of many South African glasses of wine, and shortly collapsed until our flight the next morning.
Federal Air to Singita Lodge
Federal Air is the air shuttle that services the various lodges throughout South Africa. The check-in terminal is just steps from the hotel (ask a bellman to walk you over with your luggage) and from there a short drive via shuttle to their hangar. You don't know what type of aircraft you will get until you walk out onto the tarmac to board so try not to fret over it. It varies according to how many passengers are headed your way that day. Be prepared for a stop of two at other lodges before reaching yours, but on this first of three flights we totally lucked out and had our 9-passenger aircraft to ourselves. Later we were surprised by a tiny Piper Cub which actually turned to be quite fun once you realize that if there are problems you could land just about anywhere.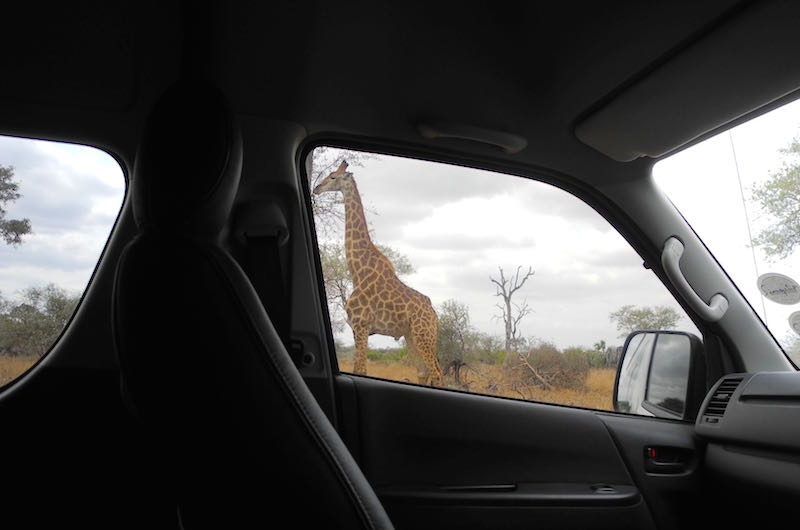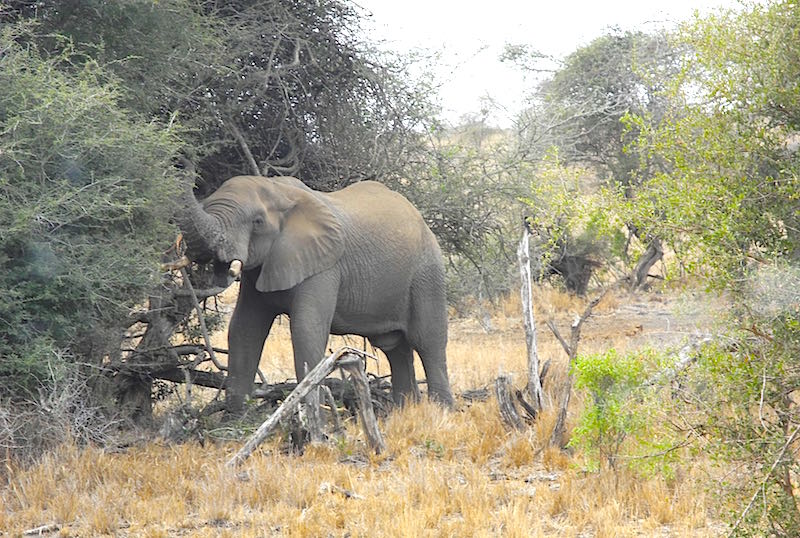 Our flight took us to Krueger National Park Satara airstrip where we were met by a Singita Lebombo staff member and driven the 45 minutes to the lodge of our dreams. But not before seeing tons of wildlife on the way. More to come in the next part of the series, Singita Lebombo Lodge.
More to Come, Part II.
I invite you to join me on Facebook and Twitter.
Let Us Help You in Planning an Extraordinary Luxury Vacation!
Our expert travel advisors at GSC World Travel will plan a fabulous vacation to the places I write about and more. Your luxury Travel Advisor will work with you to create the perfectly planned trip of a lifetime, making sure that nothing is left to chance.
Please submit a Consultation Request to begin.
---