Four Seasons Hotel Prague – Intimate Luxury in Old Town
Prague. Who doesn't love this marvelous city, our destination prior to hopping onboard AmaSonata to cruise the Danube. Though I had visited here before, this time was particularly charming due, in large part, to our stay at the Four Seasons Hotel Prague.
The Setting
The hotel's contemporary main building links with three historic edifices—a Classical, a Renaissance, and an 18th-century baroque building—while still maintaining the classic charm of its setting. Set right on the Vltava River, just a 5-minute walk to the Charles Bridge and, in the other direction, to Old Town Square, it's really the perfect location. I wavered on whether to stay on this side of the river or jump over to one of the luxury hotels on the Castle side, but in retrospect I knew I made the perfect choice.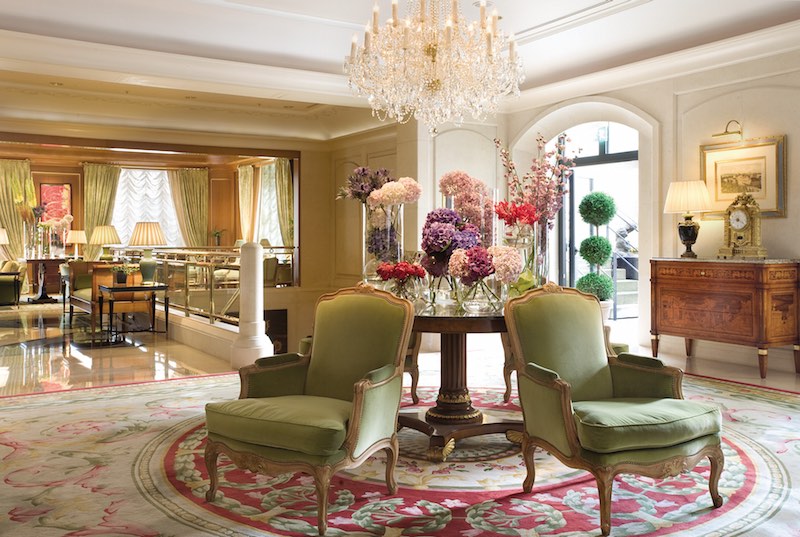 The intimate and understated lobby has the feel of an upscale boutique hotel with the Four Seasons' signature over-the-top floral display.
Room Options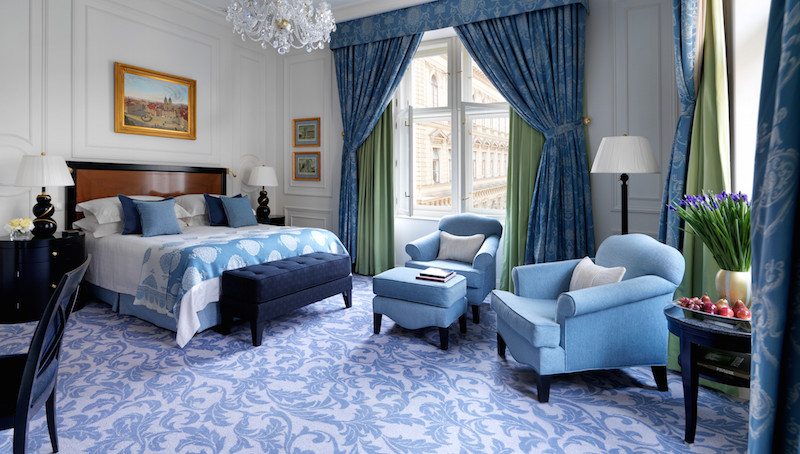 Our recently renovated Renaissance Room featured high ceilings, a soft blue and celadon palette highlighted by traditional Czech-style paneling and molding, and, over the king bed, a sparkling Bohemian crystal chandelier. Nice and spacious, particularly for European non-suite accommodations, there was room to relax at the spacious desk or in a soft easy chair with ottoman. The bath featured a super soaking tub, separate shower, and single sink granite vanity.
Those that crave a great view should opt for the Premier River Room found in both the Modern and Classical sections of the hotel. You will be giving up around 90 square feet of space, but the bonus is, along with a view of the river, a look at either Prague Castle or the Charles Bridge. Or simply move up to a roomier River Suite and have the extra space along with a great view.
Culinary Delights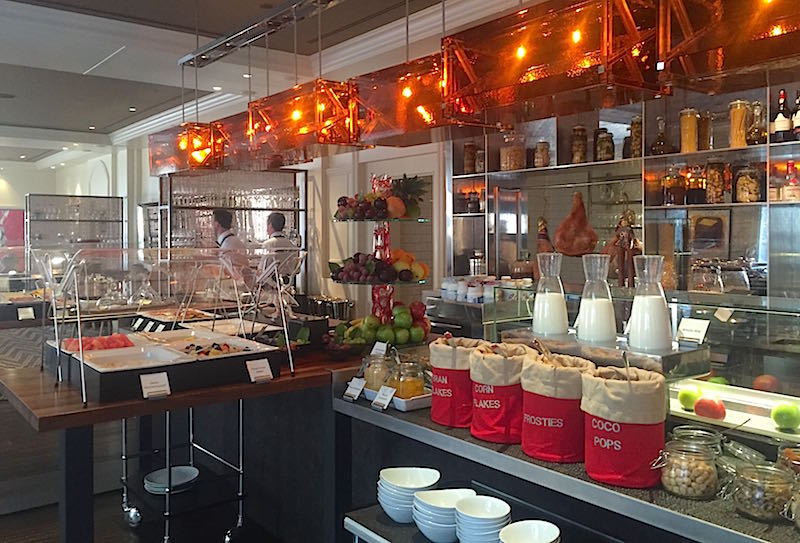 Breakfast is served at CottoCrudo, the hotel's only restaurant, and is included as a Virtuoso amenity (requires booking with a Virtuoso travel advisor). So you had better believe that this gal was in attendance each morning for one amazing spread. Various stations set up as a buffet offer all kinds of interesting choices, and an entrée from the menu is included as well. One of the most interesting choices is the Bohemian-style fried eggs sitting on a bed of crispy Prague ham, topped with a luscious chiffonade of sautéed cabbage and onion confit.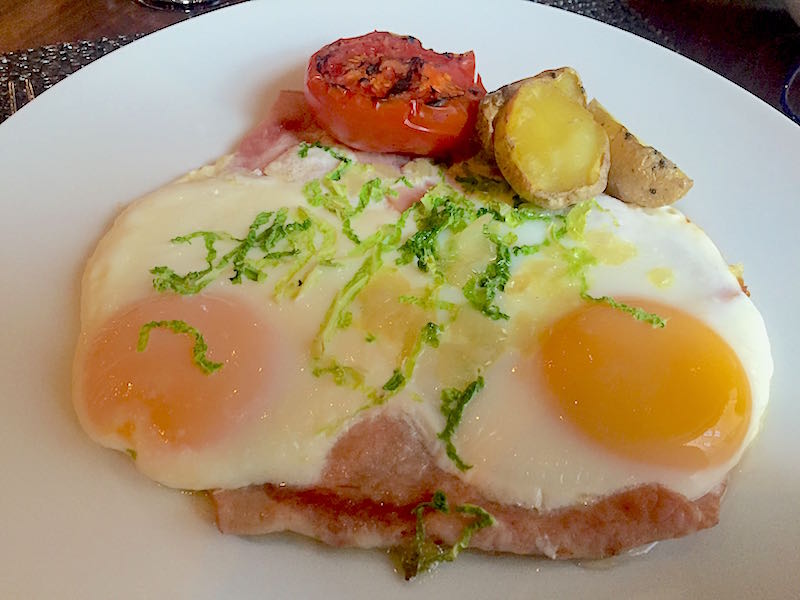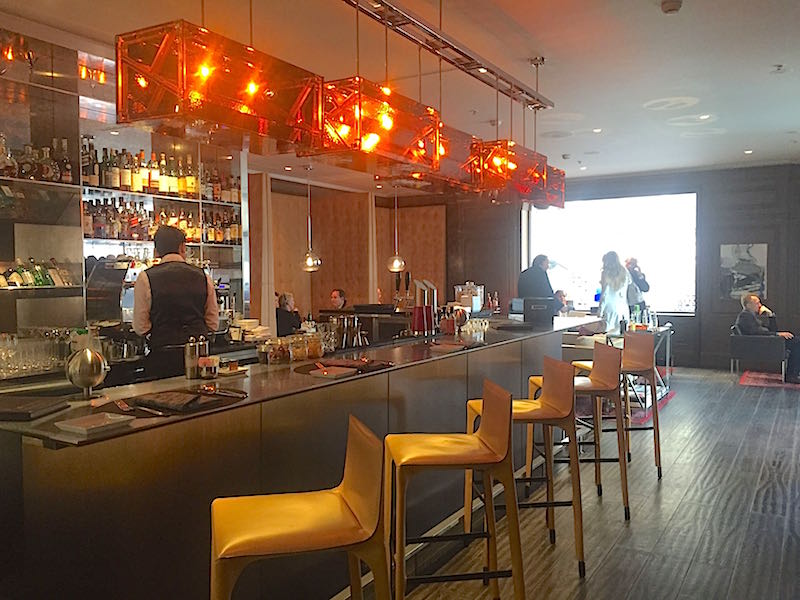 Of course, you must plan for at least one evening here for dinner where the Italian and Mediterranean menu is a standout. Arrive early for a drink in the restaurant's contemporary bar to choose from an extensive wine list (give the Czech wine a try) or a cocktail with a Czech twist. One evening we ended up just having dinner in the bar where there's a nice menu of light offerings including small plates, sandwiches, salads, and soups.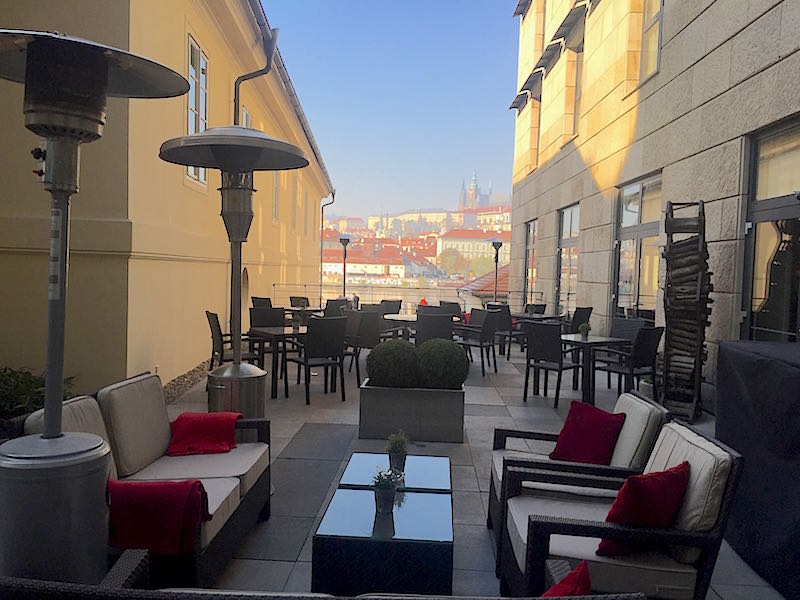 And did we talk about the restaurant's terrace with its postcard view of Prague Castle? The staff graciously lit the outdoor fireplace and heaters as we cozied up with an after dinner cocktail and a spectacular view!
I invite you to join me on Facebook and Twitter.
Let Us Help You in Planning an Extraordinary Luxury Vacation!
Our expert travel advisors at GSC World Travel will plan a fabulous vacation to the places I write about and more. Your luxury Travel Advisor will work with you to create the perfectly planned trip of a lifetime, making sure that nothing is left to chance.
Please submit a Consultation Request to begin.
---