Disney VIP Tours Services: Experience Walt Disney World® Resort Stress Free
I've traveled to Walt Disney World® Resort more times than I can count, but I have to say that my last trip went down as the very best. Traveling along with me this go-round was my husband, Robert, daughter, Lauren, son-in-law, Charlie, and my two young grandsons, Graham age 5 and Hayes age 2. I have to admit that staying in the same suite and visiting the parks with two boys who can be quite rambunctious at times filled me with a bit of trepidation. But to my great surprise it was a joy from start to finish.
Yes, a lot of credit was due to our expansive 2-bedroom Grand Suite at Four Seasons Orlando Resort with over 2,000 square feet of space. We hardly knew the kids were there sometimes! What a suite and what a resort!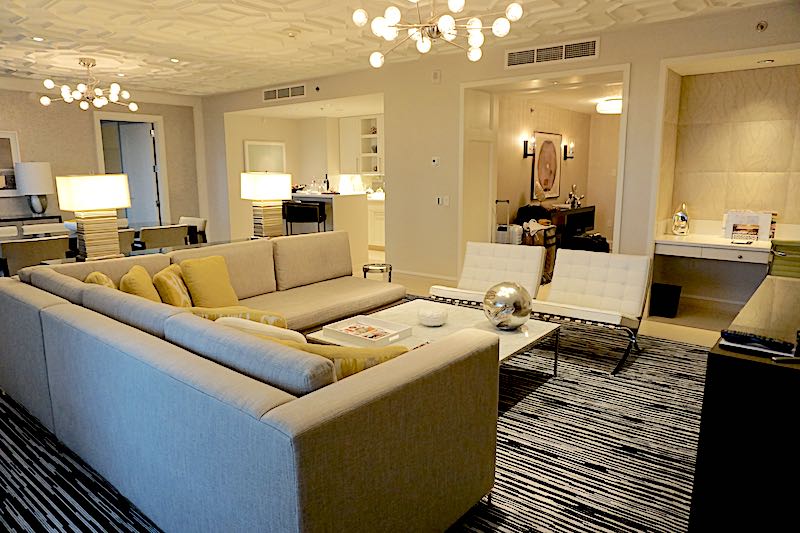 But our two days of Disney VIP Tours enhanced what was already a spectacular vacation into complete nirvana. Nothing to worry about with everything taken care of from the minute we were picked up in the morning until we arrived back at the Four Seasons each afternoon. I just can't think of a better way to spend vacation dollars than this.
Day 1
Our guide, Tom (who by the way is beyond amazing), picked us up at the Four Seasons about 15 minutes prior to park opening, drove us through a back area of Disney's Animal Kingdom® Theme Park, right into the VIP back entrance of Pandora – The World of Avatar. We all gazed around in amazement by this mind-boggling "land" of the park while Tom wowed us with the back story before riding Na'vi River Journey. Since the boys were both too young to ride the big attraction, Avatar Flight of Passage, and since I had already experienced it twice before, Tom put me and the boys back into the Na'vi River Journey Fastpass+ line before taking the rest of the group to ride Avatar Flight of Passage—twice! All this within less than an hour of arrival. Compare that to the sometimes 3-hour wait that most guest experience to ride just the one big attraction here, and you can quickly see that a Disney VIP Tour is worth it just for this aspect. Remember, with a Disney VIP Tour you have access to all Fastpass+ lines which is a dream come true.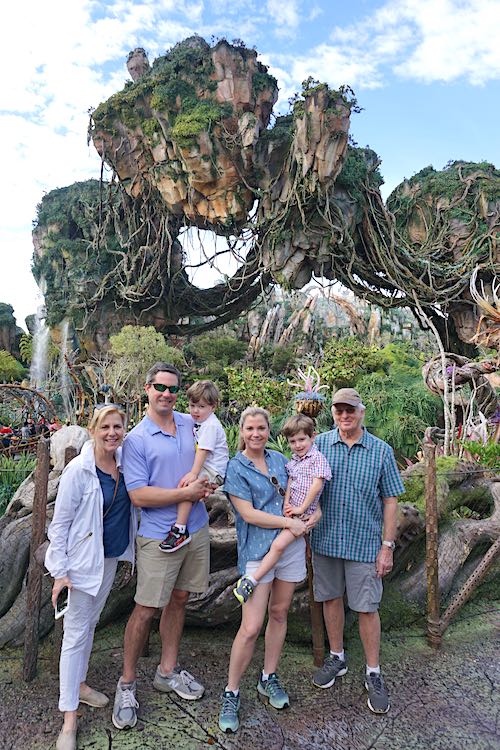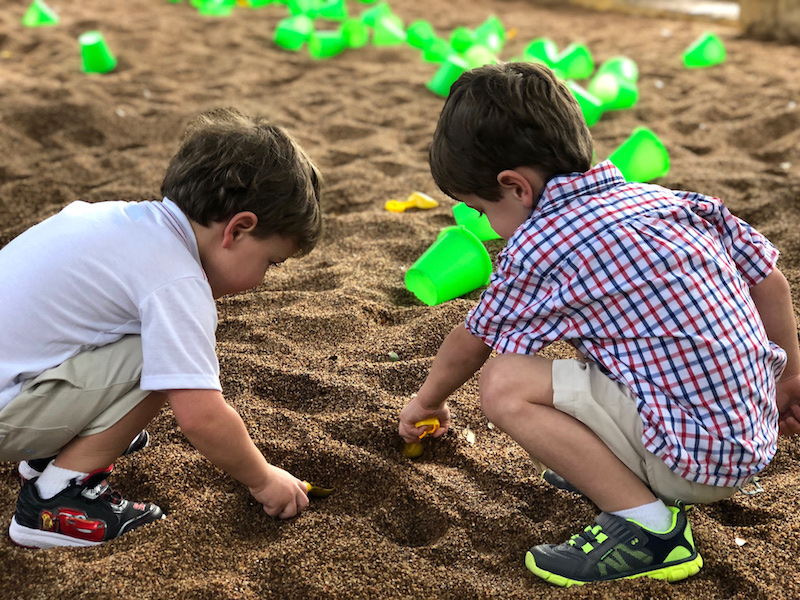 I'm asked quite often how it works with the guide when the adults want to ride height-restricted attractions. Believe me, they are quite adept at working this out. In addition to the Na'vi River Journey example, Tom first dropped the non-riders at The Boneyard Dig Site, the boys' favorite play spot, for some serious dinosaur bone extraction, before taking the guys over to Expedition Everest and walking them through the Fastpass+ line there. They then circled back and met up with us and we went on to the next attraction. And at Soarin' Around the World, everyone but me and Hayes went in the Fastpass+ line before Tom walked the two of us next-door to ride Living with the Land.
So our day proceeded, after such an exciting beginning, with all our top choices at Disney's Animal Kingdom Theme Park—DINOSAUR, TriceriTop Spin, a fun character lunch at Tusker House, Kilimanjaro Safaris® Expedition, before heading to Epcot® to ride Frozen Ever After, Soarin' Around the World, Living with the Land, The Sea With Nemo & Friends®, and ending with the all-important shopping trip to Mouse Gear. If you are wondering how we managed to see these attractions in such a short time given the size and scope of Epcot, we drove in the back entrance near Norway then after Frozen Ever After drove over to the back entrance of Soarin' Around the World, then Tom pulled the car around and met us at Mouse Gear before walking us to the car parked nearby at the back entrance of Test Track®. Easy, peasy, and super stress-free. All this and we still got back to the Four Seasons in record time for a splash in the resort's pools before dinner.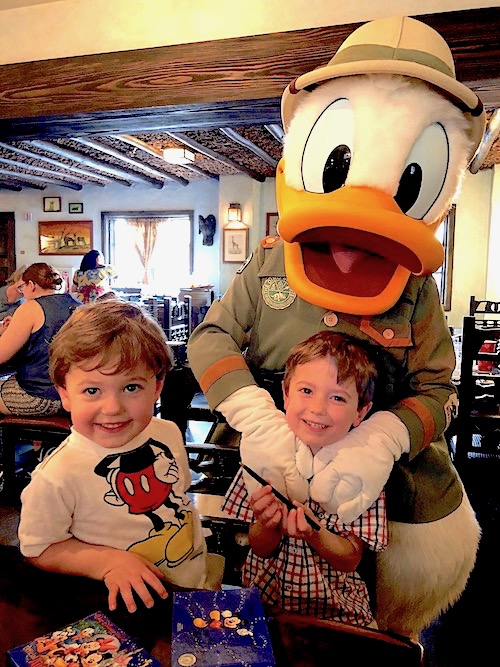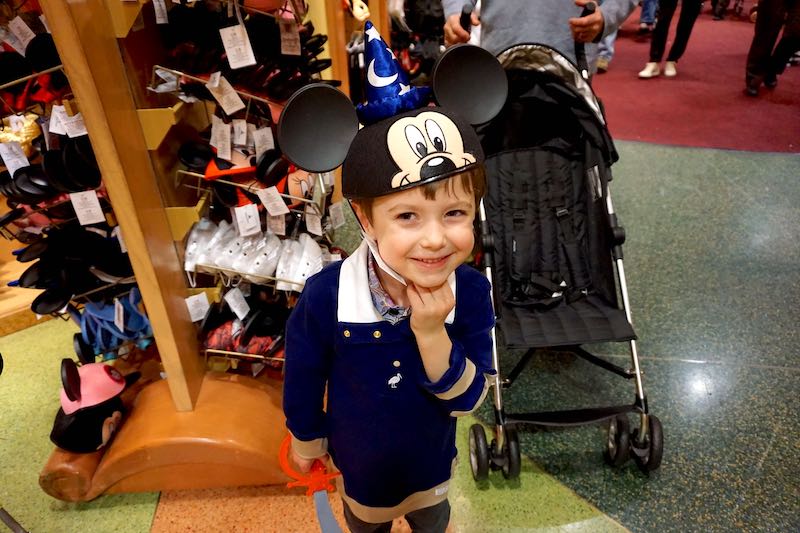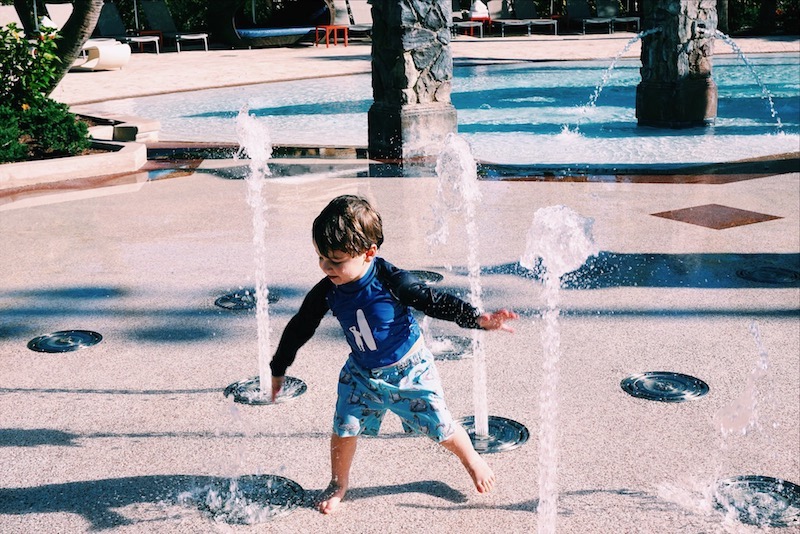 Day 2
The next day was even more amazing. I honestly couldn't believe how many attractions we experienced at Magic Kingdom® Park in such a short time.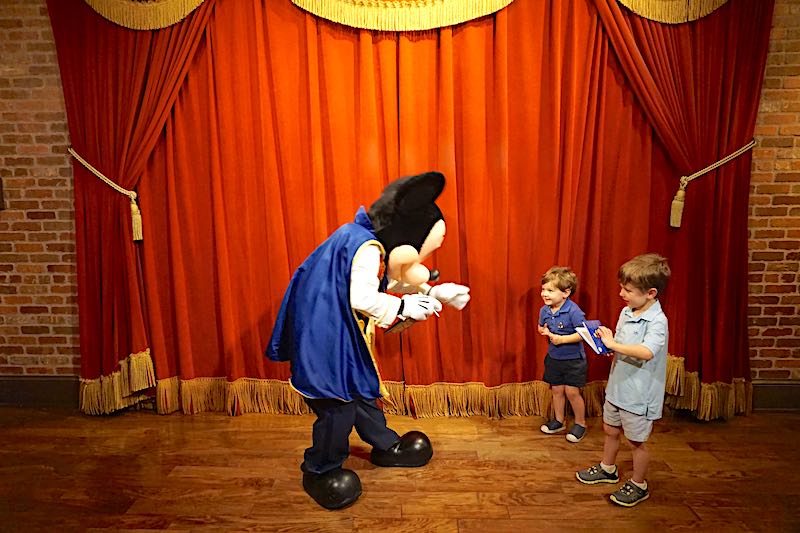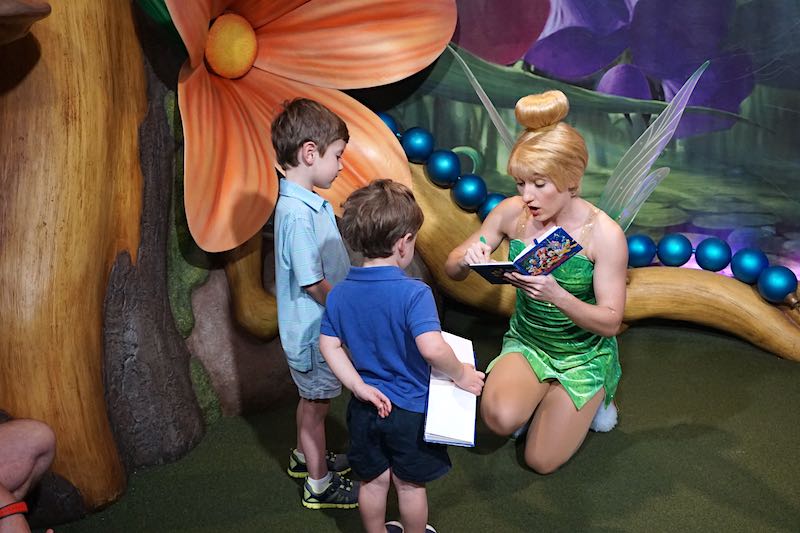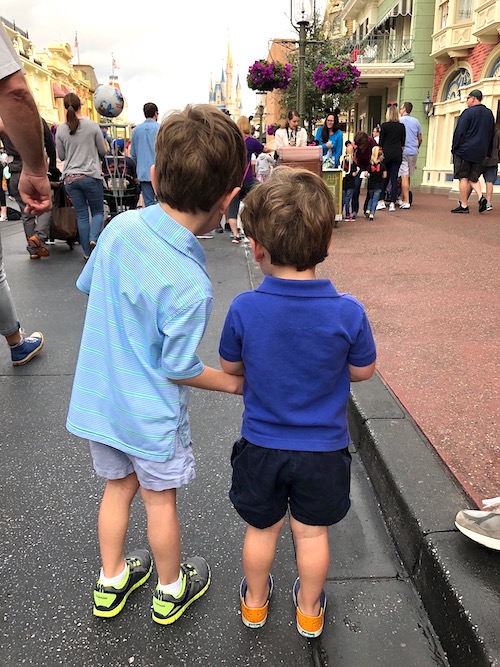 Pickup at the Four Seasons at 8:45 AM; drove in the back of the park near Main Street; quick, easy, and memorable meet up with Mickey and Tinker Bell at Town Hall; walked down Main Street, U.S.A.®; Peter Pan's Flight® twice, Graham's favorite attraction; Seven Dwarfs Mine Train (so glad that Hayes was tall enough to ride!); Under the Sea ~ Journey of the Little Mermaid; Dumbo the Flying Elephant®; The Barnstormer®; the grandparents took the boys on Tomorrowland® Speedway while Lauren and Charlie rode Space Mountain®; Buzz Lightyear's Space Ranger Spin®; lunch at Be Our Guest; Splash Mountain® and Big Thunder Mountain Railroad® (I stayed behind with Hayes at the Laughing Place Playground while the others rode); Pirates of the Caribbean®, and Jungle Cruise®—all before 2:30 PM and our VIP viewing seats at Liberty Square Bridge of the Super Bowl MVP Parade (a definite surprise!) followed by the Festival of Fantasy Parade. Back at the Four Seasons by 4 PM. Amazing, right? And this was on a very crowded day at the park with so many guests hoping to catch a glimpse of the MVP.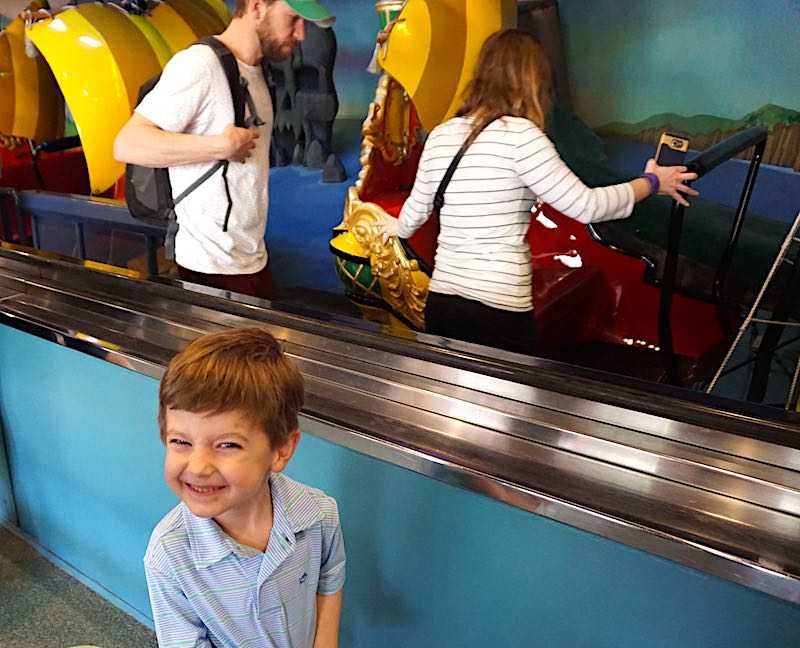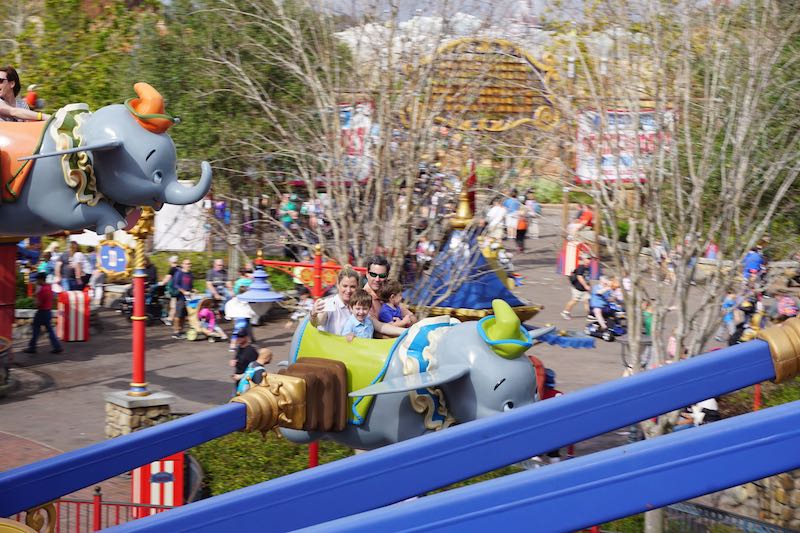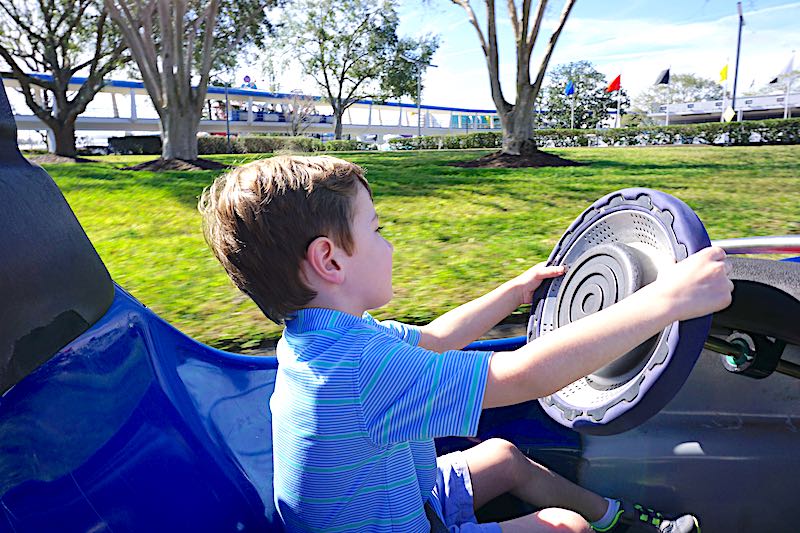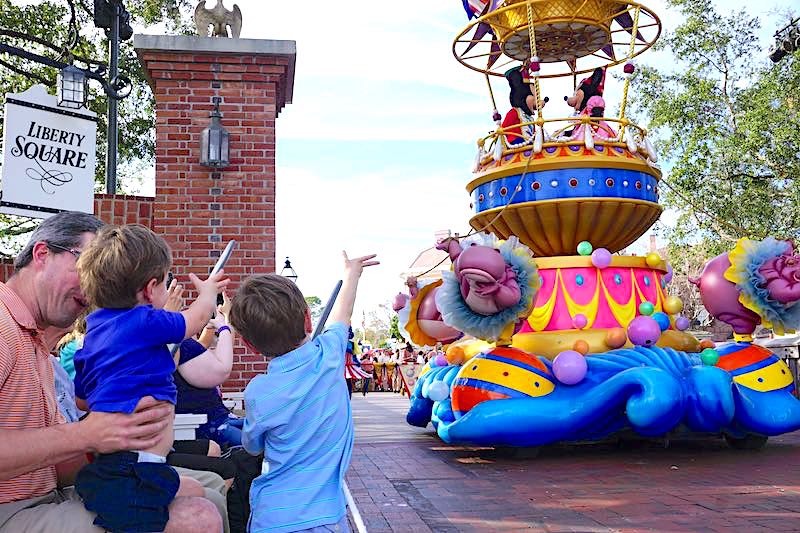 Now can I talk about Tom? The boys were in love with him from the get-go. Not to mention that the adults were in love with him as well. He customized a perfect itinerary for us, entertained the boys, pushed the stroller, carried Hayes in the Fastpass+ lines when he tired of walking, interspersed the attractions with all kinds of Disney trivia and history, simply made the day magical. When we all got in the car on the 2nd morning Graham, who was sitting in the 3rd row with Tom driving, called out in his sweet little voice, "Tom, I dreamed about you last night." How precious is that?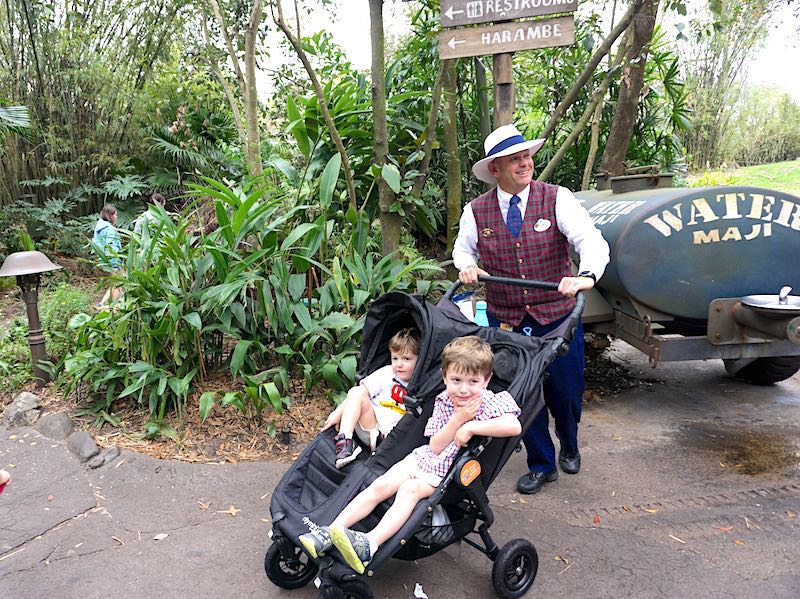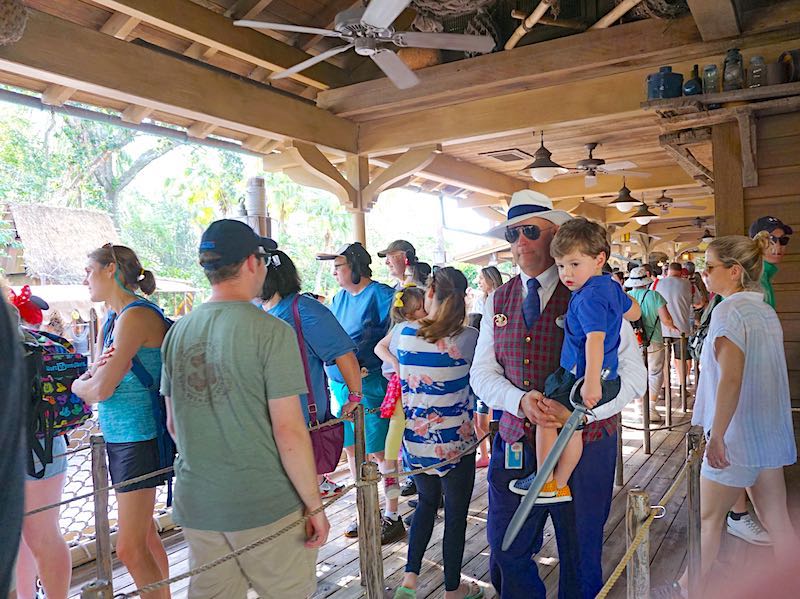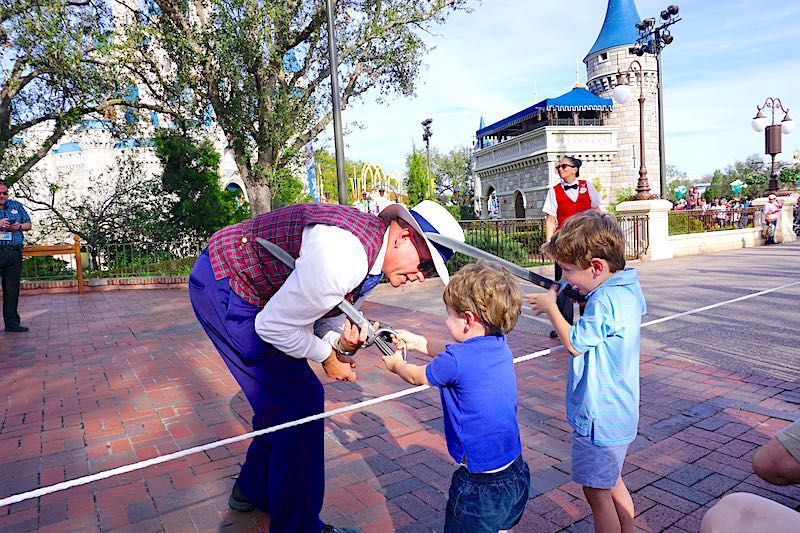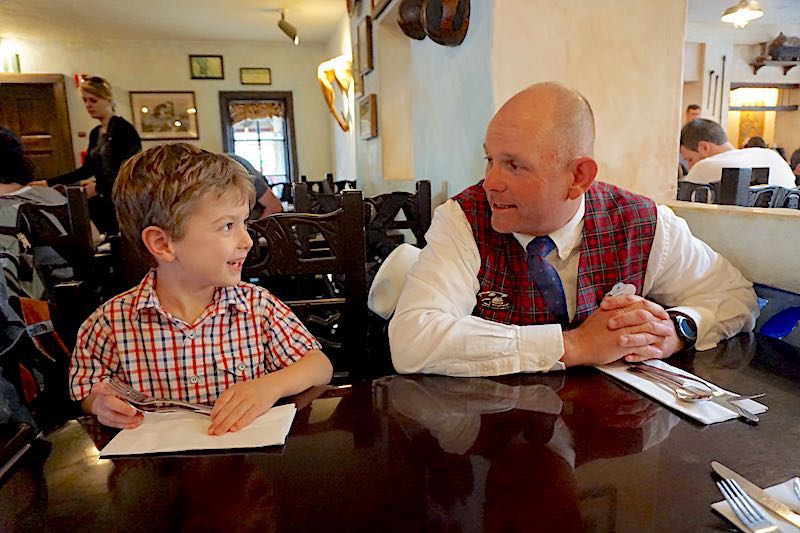 We experienced more in two days than we would have accomplished in four days without our Disney VIP Tour guide. So if you figure in the cost of two more nights at a luxury hotel and two more days of food and park tickets, maybe what seems like an extravagance at $425+ per hour (minimum of 7 consecutive hours) could actually be a bargain compared to staying two more nights on our deluxe vacation. And better yet, Disney VIP Tours helped me in accomplishing what I set out to do with this trip—to spend quality time with my family without stress. Totally priceless! Who says you can't enjoy Disney with preschoolers?—certainly not me.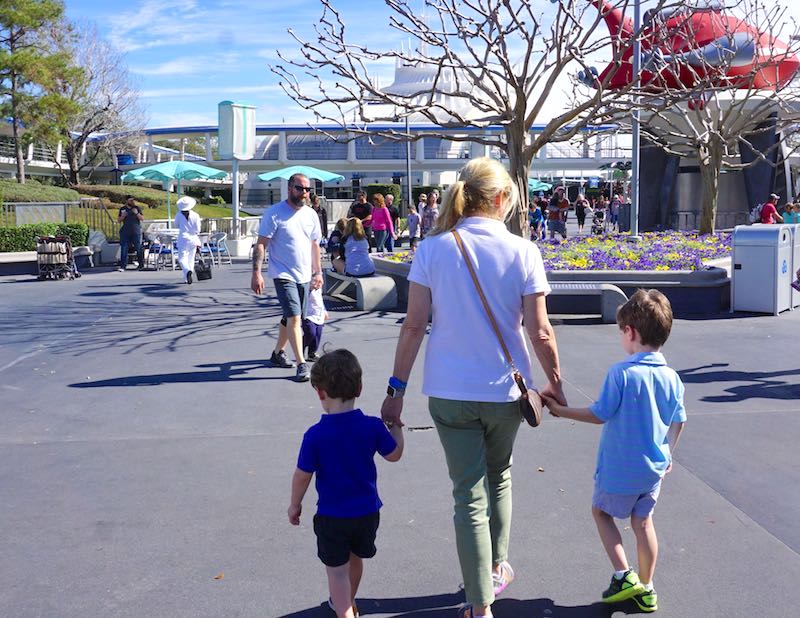 I invite you to join me on Instagram, Facebook, and Twitter.
Let Us Help You in Planning an Extraordinary Luxury Vacation!
Allow me to connect you to expert travel advisors at Glass Slipper Concierge who can plan fabulous vacations to Disney Destinations. Your luxury Travel Advisor and Disney expert will work with you to create the perfectly planned trip of a lifetime, making sure that nothing is left to chance.
Please submit an online consultation request to begin.
---