Cruising the Danube with AmaWaterways
River cruising sounds pretty intriguing, particularly if you are a fan of Masterpiece Theater where Viking Cruises regularly runs quite the alluring ad campaign. It certainly sounded alluring to me, so when the chance to sail AmaWaterways on the Danube presented itself last November, I went for it without hesitation. I love ocean cruising and really wanted to feel the same about river cruising.
After three nights in Munich at the Mandarin Oriental followed by three nights at the Four Seasons Prague, our driver dropped us at the Vilshofen pier to board the sleek and spiffy AmaSonata. Check-in was quick and painless and we hustled to our stateroom to freshen up before a local welcome shipside of German music and dancers, beer, and pretzels.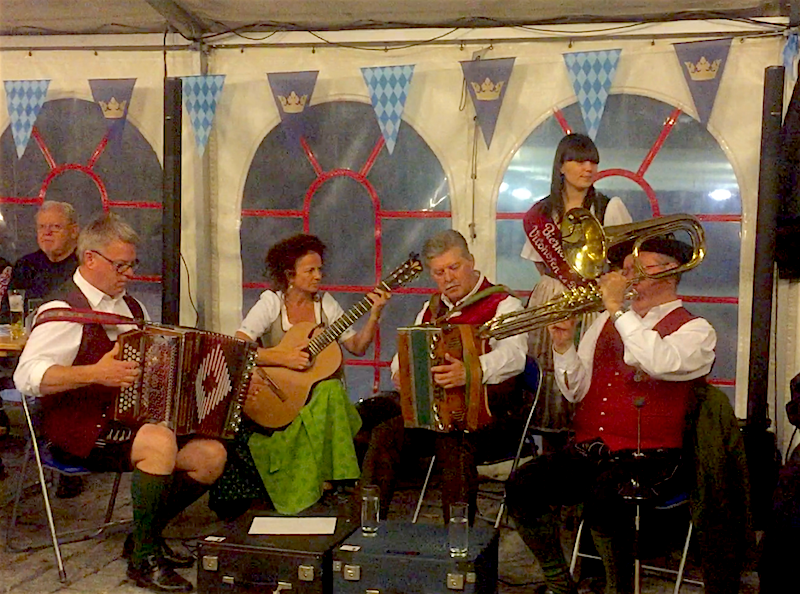 The Ship
It won't take long to get your ship bearings since onboard you'll find only staterooms, one lounge with a bar and piano, two restaurants, a small fitness room, and the expansive top deck of lounging chairs, a walking track, and a heated pool.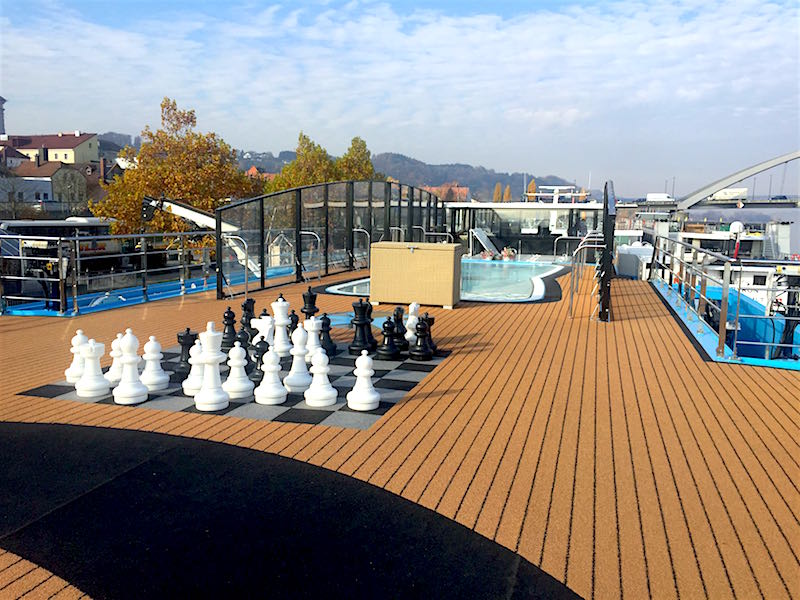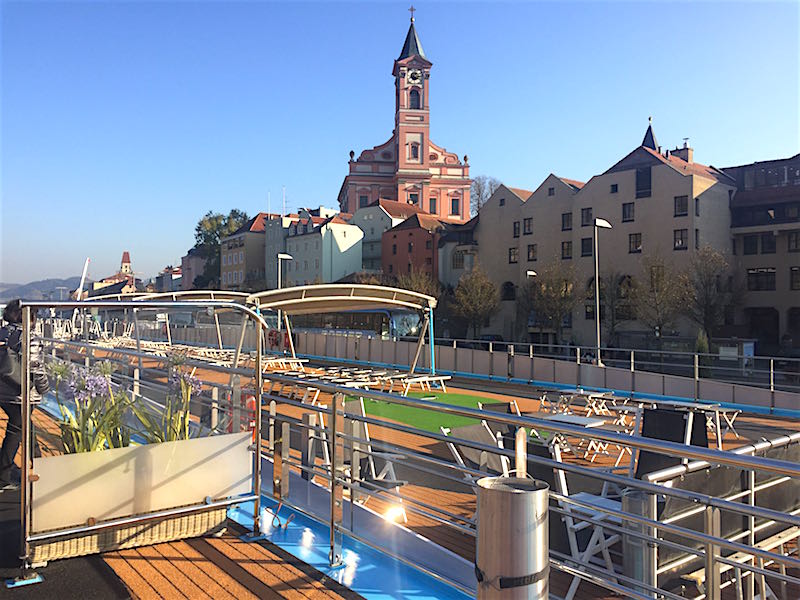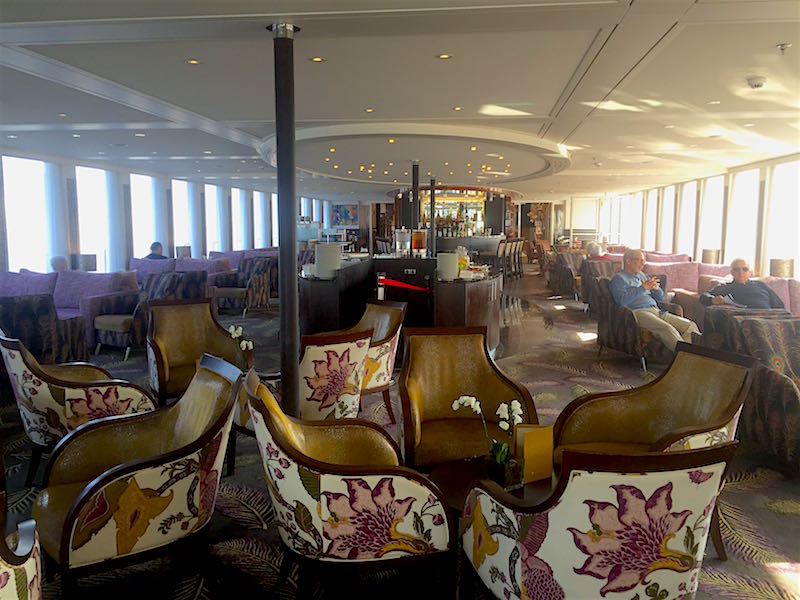 Even though the ship was lovely and comfortable, not much to do but eat, drink, and sleep. It's mostly about the daily stops and shore excursions so don't expect the same level of entertainment you receive on an ocean cruise where days can go by without a port of call. Here on the river you might visit more than one town per day, so the itinerary is a busy one.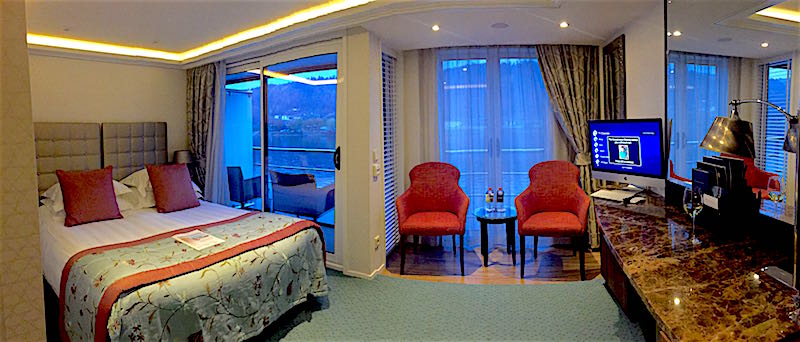 We were in for a bit of a shock with the first glance of our Category AA+ twin balcony cabin. It was definitely smaller than what we are used to, despite being the ship's 2nd largest accommodations. With 290 square feet including the balconies, it is quite a bit tighter than entry-level suites on a luxury ocean cruise where most start at 400 square feet. A soothing palate of teal, cherry red, and shimmery touches of silver and chocolate brown granite makes for a tasteful decor. Lots of electrical outlets and adequate closet space is nice, and the undercounted refrigerator with bottled water is a handy spot to store any onshore wine purchases.
The bathroom can be a bit of a squeeze, and we learned quickly to take turns getting dressed—pretty tough for two to fit at the same time unless one person is in the fairly spacious shower. The twin balconies are a nice touch (one a French balcony, the other a full-size), but with the cooler weather they were rarely used. I have to say that as the days progressed we found the stateroom to actually be a clever layout with hidden storage space under the bed that took some time to find. However, we never quite got used to the very thin mattress nor the light that streams out through the bathroom window into the stateroom in the middle of the night.
Life Onboard
While the dining room can seat the entire ship at once, tables are meant to be shared so don't plan on a table for two. Tall booths make the room feel crowded, particularly at lunch when the buffet in the center of the room makes for a claustrophobic feel.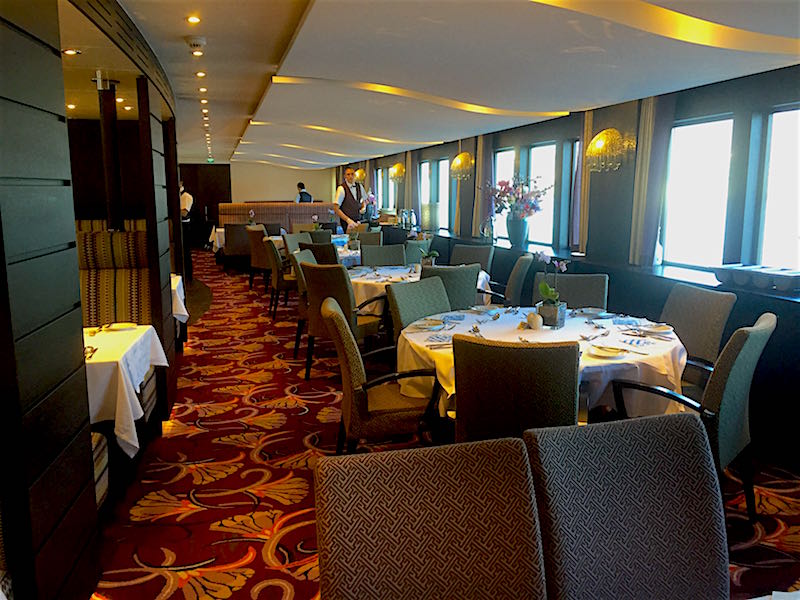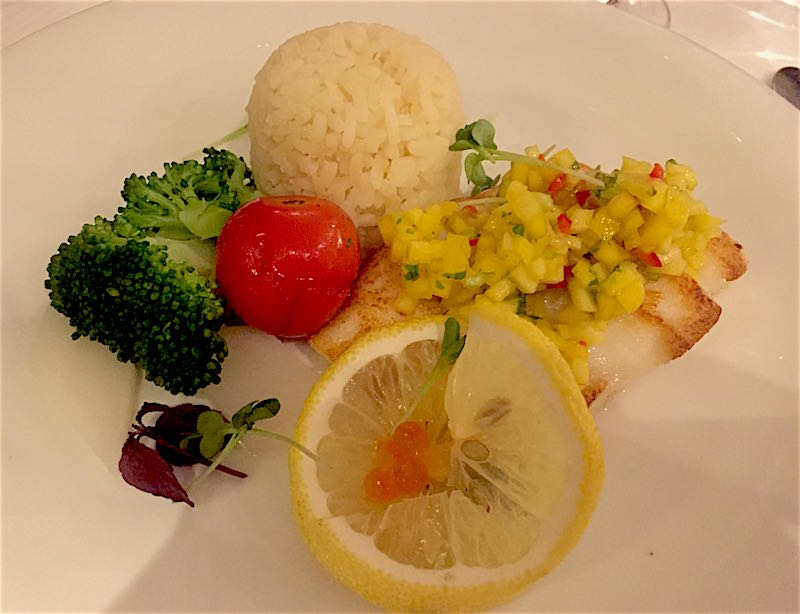 Those not wanting to brave the dining room can grab a continental breakfast in the morning or a light soup/salad lunch option available in the lounge. Food was good if not great, but I was pleasantly surprised with the quality of complimentary wine served with meals, most of it local to the Danube area.
My biggest issue was with was the very crowded lounge/bar, a place where all passengers gather each night before dinner for the cruise manager's talk on what to expect on the next day's shore excursions. Which means that the time I traditionally set aside for a quiet cocktail and a bit of lounge music before dinner was not to be—remember only one lounge to be found on the ship so no escaping it. And even worse, everyone is practically force-marched en masse to dinner. No choice on dining time, no room service, nothing to do but go with the uncomfortable flow. The whole thing feels a bit like school. It's almost as if there is so little to do on the ship that the purpose of the nightly talks is to make it feel as if something is going on once in a while. We did manage to enjoy after dinner lounge cocktails in a more sedate atmosphere where most evenings local entertainment was on offer, some of it quite good.
Each passenger is allowed at least one evening in the ship's alternative fine dining restaurant, the intimate Chef's Table. Seating only 24 people, guests take in the view of the chef working in the open kitchen while enjoying a 6-course degustation menu paired with regional wines. The menu is the same every night so just one evening here is sufficient. It was a bit strange in that three of the six courses had teriyaki sauce as part of the dish.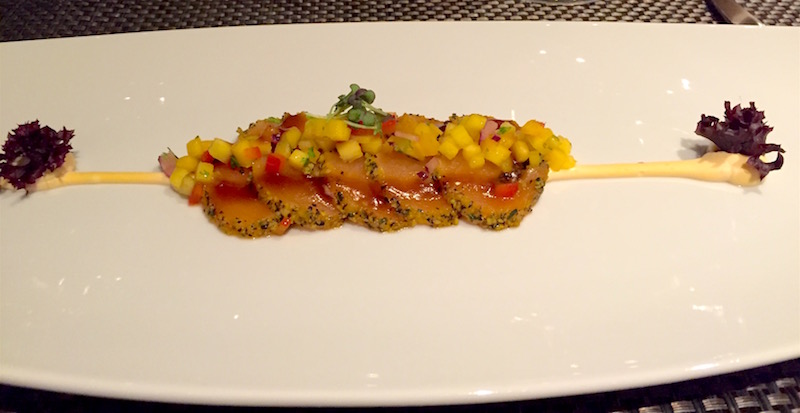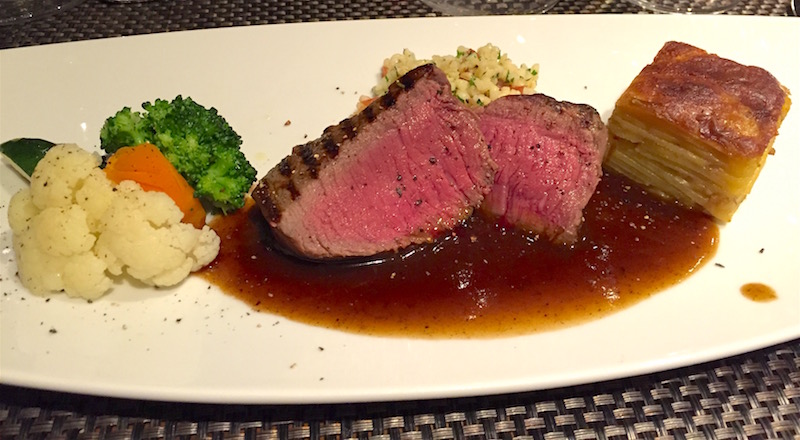 Shore Excursions
Included shore excursions are efficient and of high quality. A nice range of options are on offer to suit most everyone's needs, some more active than others. It's not necessary or even possible to book ahead of arrival, but no worries since there is plenty of availability on most excursions. I loved being able to quickly walk off the ship and meet up with the excursion group just onshore. No waiting in a lounge for your group to depart, no checking in and out, just simple and efficient. And with your ship moored right in town it's a breeze to walk in to explore on your own.
If you are looking for time away from the group and a bit of exercise, simply pick up one of the ship's complimentary bicycles and pedal away. More to come on Shore Excursions in a subsequent blog post.
Overview
An extremely friendly and well-organized crew made for a stress free vacation. Our cruise director was phenomenal and the captain chimed in with humor whenever possible during our ship talks. Waiters are efficient if not exactly sophisticated, but they remember your preferences and know how to make you feel right at home.
There's always a chance with river cruising of water levels being an issue, but we were hoping for smooth sailing and that is pretty much what we got that is until the last day. An announcement was made the night before arrival in our final destination, Budapest, that because of a dry season the river was just too low to make it there. If passengers wanted to participate in the shore excursions in Budapest they would need to be bussed 1.5 hours there and back. We opted out and spent the day onboard relaxing, but the ship was almost empty of passengers who thought it worthwhile to be inconvenienced to see the city.
Didn't think it could get worse, but the river level dropped even lower that last day and we had to move further away from Budapest, which translated into a 12:30 a.m. departure for a 3-hour bus ride to the airport to make our 7 a.m. flight! Guess we were just lucky that it happened for only one port of call. In AmaWaterways favor, they seem to be the champions of low water due to slightly lighter-weight vessels with lower drafts and because they are very careful about where they put the ships at what time.
All in all it was a pleasant time, but I think if river cruising is in the cards for me again it will be on a line that allows for anytime dining, room service, and more than one lounge for those before dinner drinks. Crystal River Cruises, I think you are on my radar.
I invite you to join me on Facebook and Twitter.
Let Us Help You in Planning an Extraordinary Luxury Vacation!
Our expert travel advisors at GSC World Travel will plan a fabulous vacation to the places I write about and more. Your luxury Travel Advisor will work with you to create the perfectly planned trip of a lifetime, making sure that nothing is left to chance.
Please submit a Consultation Request to begin.
---