Checking In: Belmond Maroma Resort & Spa, A Beach Getaway With a True Mexico Vibe
There are some beach resorts on Mexico's Riviera Maya south of Cancun, but sometimes you just want a place that is authentically Mexico. If this is your desire, plan a stay at the Belmond Maroma where the South of the Border flavor still exists in a luxurious setting. Here you'll find an expansive white sand beach with lounge chairs and thatch-roofed palapas, flower-filled gardens and dreamy pools, a stellar bar and restaurant with super ocean views, lovely rooms and suites, romantic candlelit grounds, and one super spa.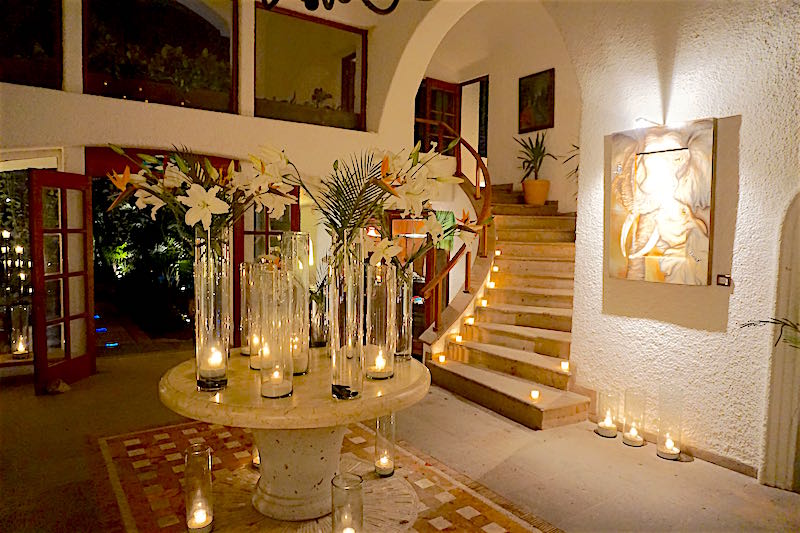 Lobby
The Maroma Area
The entrance to the Maroma area is a bit unsettling. After turning off the highway, 30 minutes from the Cancun airport, pass through an unwelcoming landscape marked with tacky neon signs and unkempt landscaping. Please don't despair quite yet! Soon after entering the Maroma guard gates it's a completely different world as you pass through an overgrown jungle brimming with wildlife. And then, suddenly, you come upon the Belmond, a magical Mexican oasis.
Accommodations
A variety of delightful accommodation options are spread over several buildings. Deluxe Ocean Rooms in the main building come with a somewhat strange bathroom setup with the toilet/sink area in one place then around the corner a separate shower room, but the full-on view of the ocean and a nice bedroom makes up for the odd layout. In contrast, Deluxe Garden View Rooms in the outer buildings, which are basically the same size, have a normal bathroom setup. So it depends on how important the view is in this room category as to which you choose.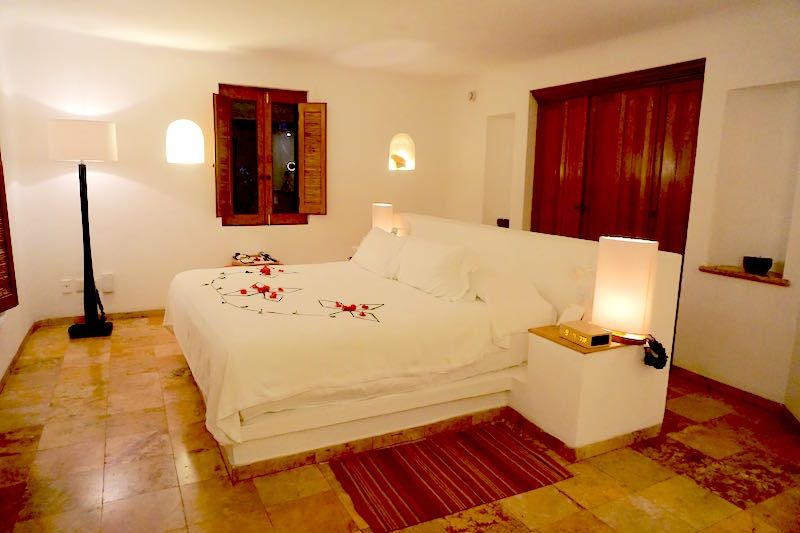 Junior Suite
Oceanview Junior Suites have nice thatched-roof terraces or patios with bamboo shutters to keep out the sun on a hot afternoon. Set back a bit from the ocean, the room is large enough for a king bed and a seating area.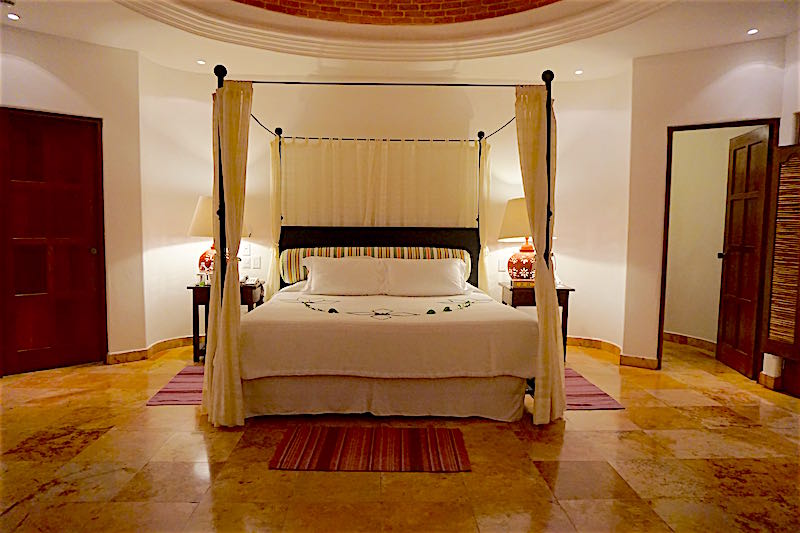 One-bedroom Oceanfront Suite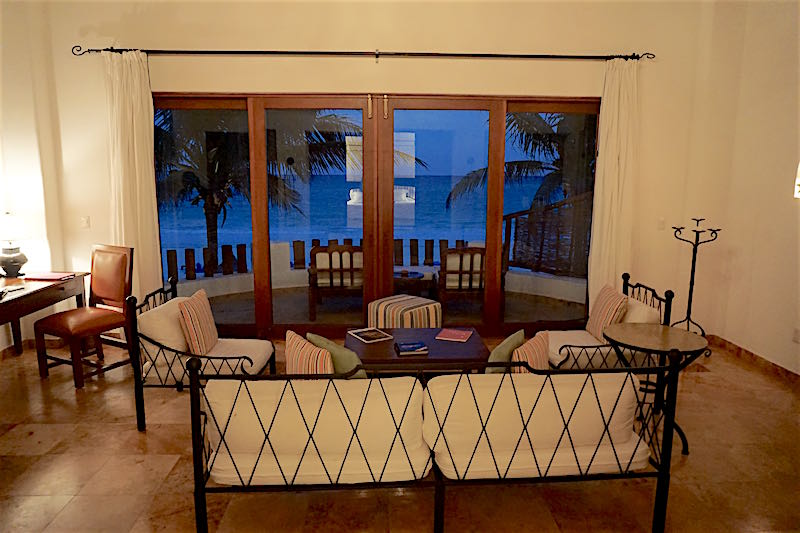 One-bedroom Oceanfront Suite
Oceanfront One-bedroom suites are my top choice, each with a covered private plunge pool, a spacious and separate living area, and even a personal exercise room.
Master Suites, with either an ocean or garden view, are the key for families since they connect to a Deluxe Garden Room around the corner.
Dining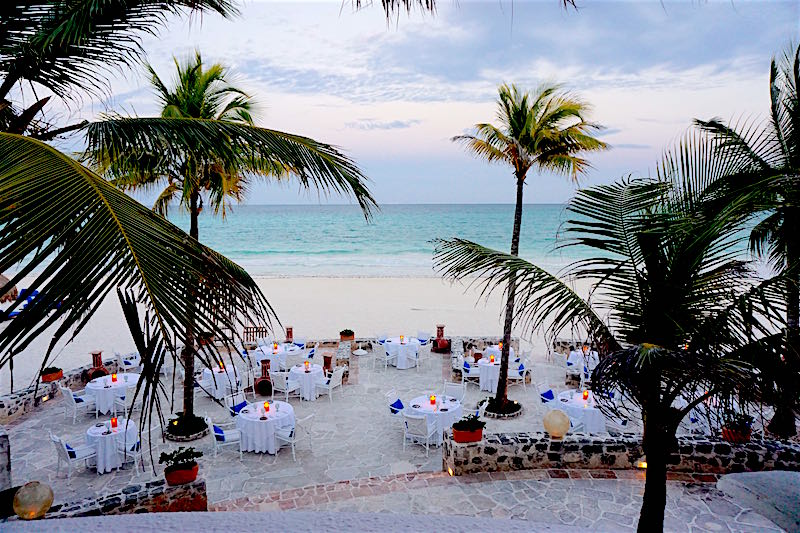 Breakfast, lunch, and dinner is served at the beachside El Restaurante, and should be a must-do on your list. Even if you aren't staying here at the Belmond, make reservations for dinner one evening where candlelight and lapping waves make for one romantic setting. The Duck Duo is one spectacular dish with a confit of leg served alongside sliced breast topped with almond mole sauce. Or opt for plump shrimp served in a molcajete (the traditional stone mortar and pestle used in Mexico to grind food) brimming with big fat green onions, juicy grilled tomatoes, and spicy chiles, all served with grilled nopals (cactus paddles), panela cheese, four types of salsa, and mini corn tortillas.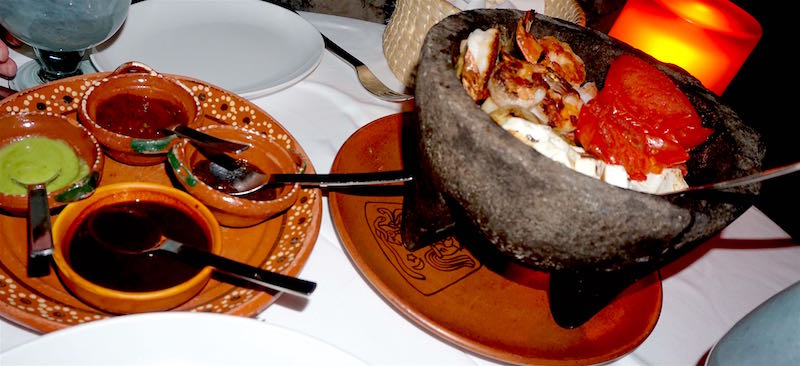 And you must carve out time for drinks at Freddy's Bar. Set right on the beach in a palapa, it's a traditional place with super margaritas and even light meals if you so choose.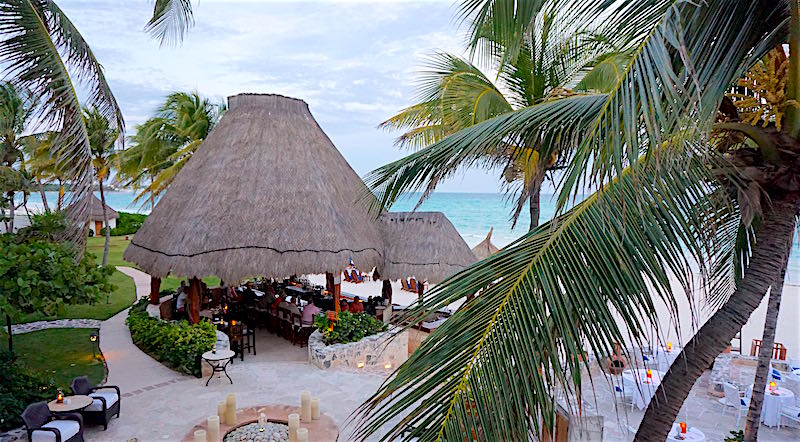 Spa
And then there's the hotel's seductive Kinan Spa utilizing Mayan rituals and even honey from the local Meliopona stingless bee in their treatmens. Some of the spa choices are quite unique; for instance, the Aphrodisiac Chocolate Invigoration, exfoliation with natural cacao following by a massage using 100% chocolate and coconut crème!
I invite you to join me on Facebook and Twitter.
Let Us Help You in Planning an Extraordinary Luxury Vacation!
Our expert travel advisors at GSC World Travel will plan a fabulous vacation to the places I write about and more. Your luxury Travel Advisor will work with you to create the perfectly planned trip of a lifetime, making sure that nothing is left to chance.
Please submit a Consultation Request to begin.
---